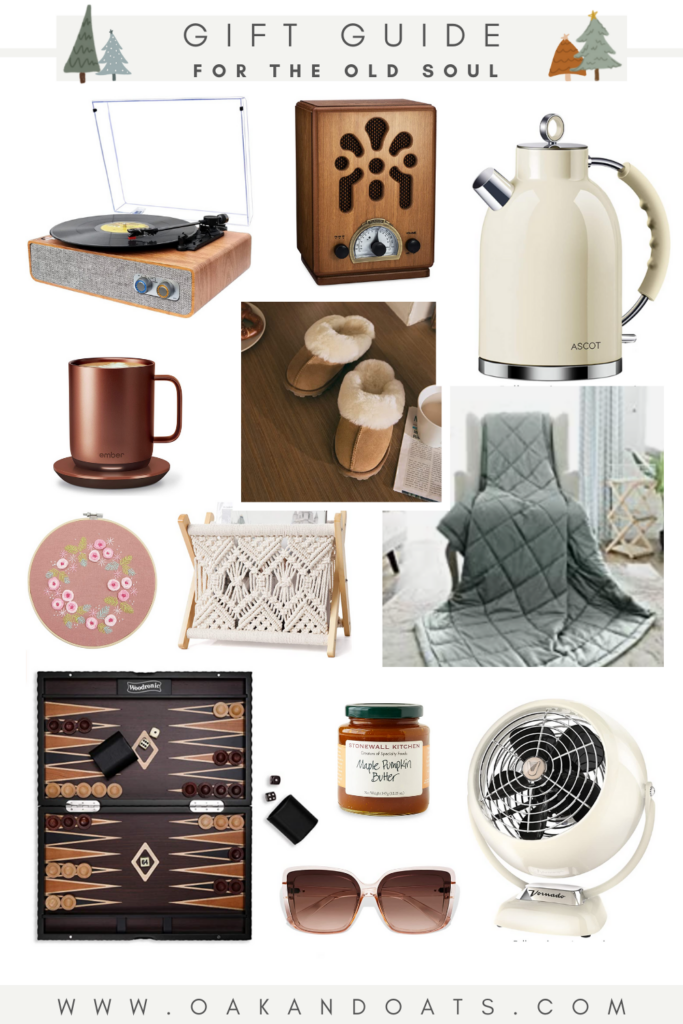 Record Player – $70 || Retro Bluetooth Speaker – $70 || Electric Kettle – $65 || Ember Temperature Control Mug – $130 || Sheepskin Women Slippers – $70 || Queen/King Weighted Blanket – $140 || Embroidery Kit for Beginners – $10 ||Magazine Holder – $30 || Wood Backgammon Set – $65 || Maple Pumpkin Butter – $16 || Sunglasses – $14 || Vintage Fan – $60
You know what time it is! It's the Holiday Season… (if you started singing that line, you are my kind of Christmas person!) Just like I have done in years past, I am sharing some gift guides for you! I always have fun making them for you so I hope these are helpful! Always feel free to leave a note in the comments with the gift guide you are looking for and I can try to make one and also check out my Gift Guides from the past, they still are relevant and helpful!
Today's Gift Guide is for the old soul! Packed with nostalgic, modern retro, cozy, and beautiful things! Honestly? I'll take it all! HAHA! I couldn't fit everything into one post so make sure to check out my Gift Guide for the Old Soul on Amazon where I'll continue adding things all season!