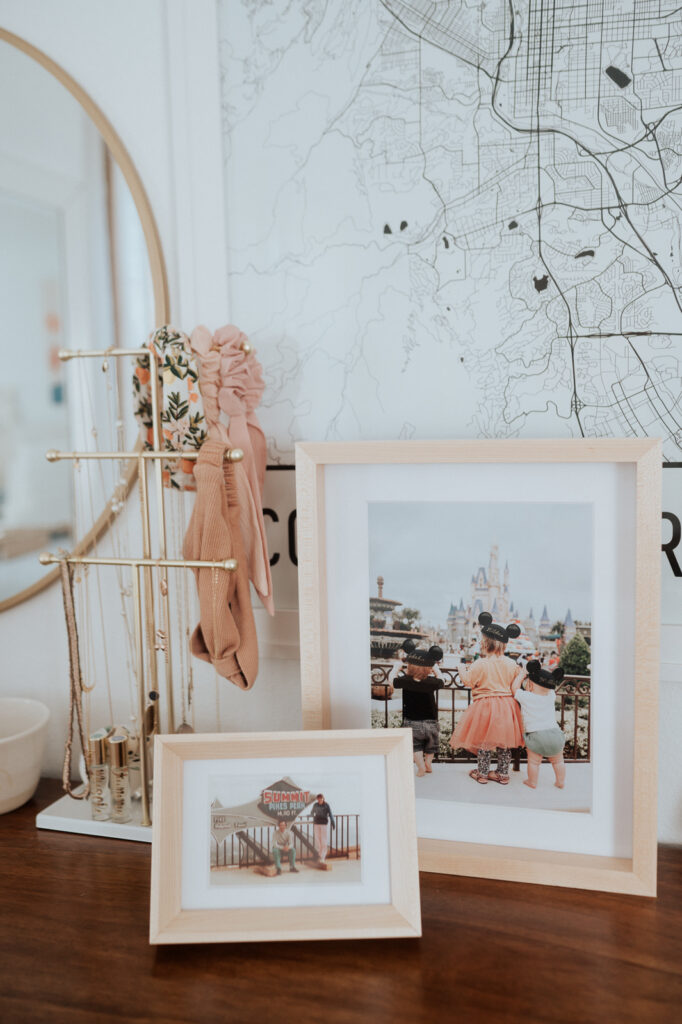 My parents just celebrated 43 years of marriage! You go Dean + Kim! They were married as young 20-year-olds and have experienced so much of their lives together. I remember when my mom celebrated her 41st birthday and told us that she has spent more of her life married to my dad than not married to him and I thought that was so cool! I still have 15 years to go to get to that point but that's definitely the plan for us too! It has been a gift to learn from them over the years and just be encouraged and inspired by their journey of faith and their commitment to each other.
While my parents were out of town, I went over to their house and searched through boxes of their old photos. I was looking for an old, nostalgic photo of the two of them. Back when they were dating or newly wed or new parents (just not with me in it ;)) I found a couple during my hunt and I came home and scanned them all into the computer. The next step was picking the winner and then getting it framed!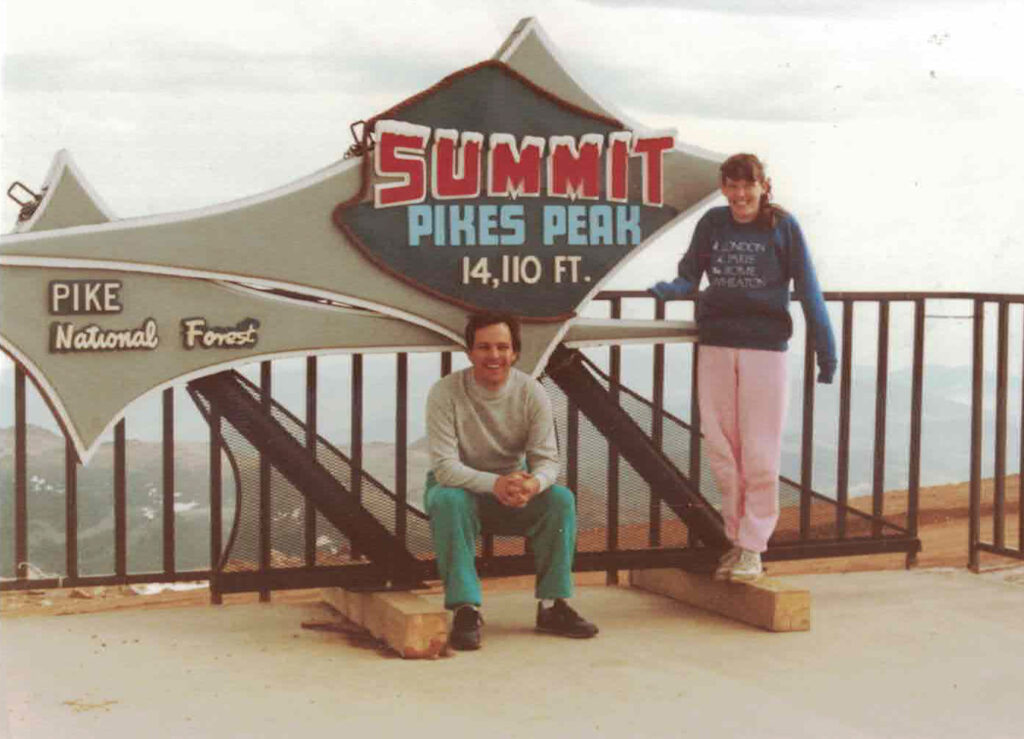 Artifact Uprising is one of my favorite places to print photos. I have shared about them multiple times because they have great products and beautiful photo quality! So I went to Artifact Uprising and clicked on the Wooden Tabletop Frame. I thought the size and style would look perfect with the photos I picked out. The maple frame complemented the vintage style of photos and I knew they would look good in both my parents house or at my dad's work!
After plugging in several photos into Artifact Uprising's editor, I settled on the picture of my mom & dad circa 1989 on the Top of Pikes Peak marking their move to Colorado Springs! I just love the vintage sign and the 80's style of clothes! While I was there, I also printed off one of my favorite photos of the grandkids for them with the Gallery Wall Frame! Figured a little bit of the "old" and a little bit of the "new" would be the best anniversary gift ever!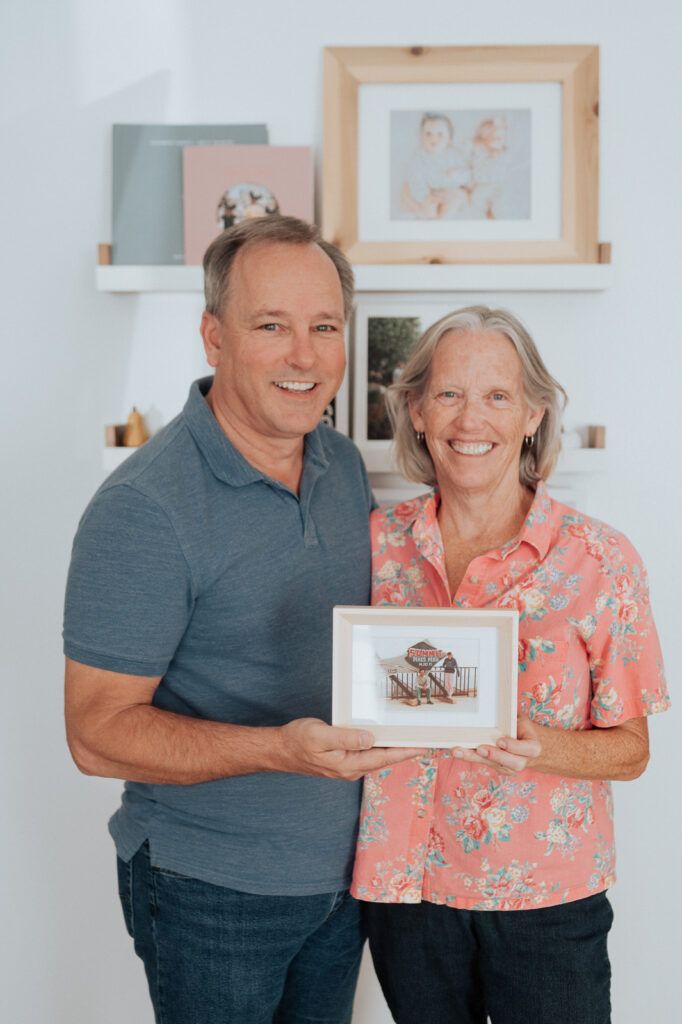 When they arrived, I was blown away by the quality! The frame is really STUNNING! And I wanted to keep them all in my house! HAHA! I gave the gift to my parents for their anniversary and they couldn't get over the photo I found! In fact, they didn't remember taking it and kept laughing at my dad's bright green pants! I guess they are not his style anymore 😉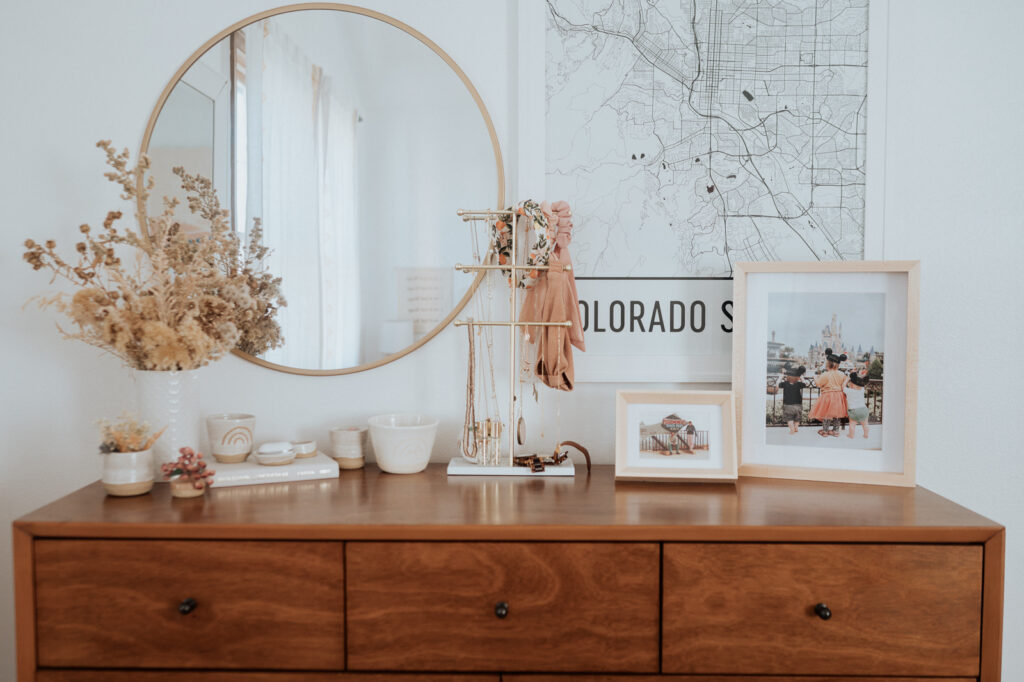 It was fun to honor the meaningful in my life and print these photos so that they are framed and on display for years to come! As they remember their journey and how far they have come! Here is to many more mom & dad!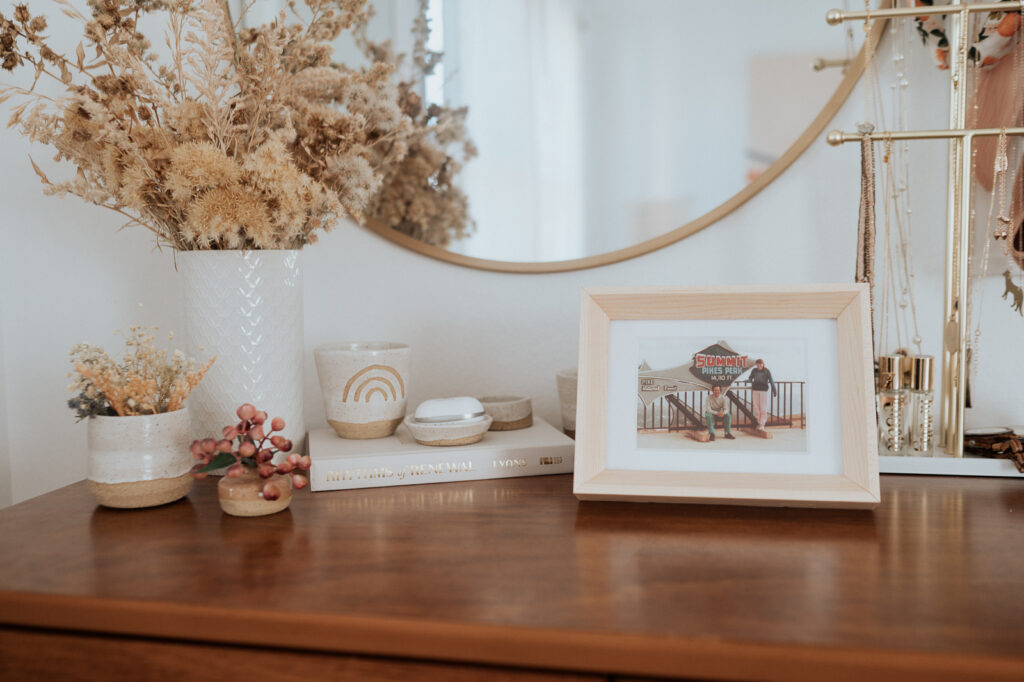 The holiday season is among us and these photo frames not only make great anniversary gifts but also Christmas gifts! What grandparent doesn't want a photo of their grandkids or a throwback photo to look back fondly on? Use Code OAKS15 for 15% off Artifact Uprising (Photo Gifts, Holiday Cards, frames, and more!) The code is redeemable until the end of the year so get your shop on!!!