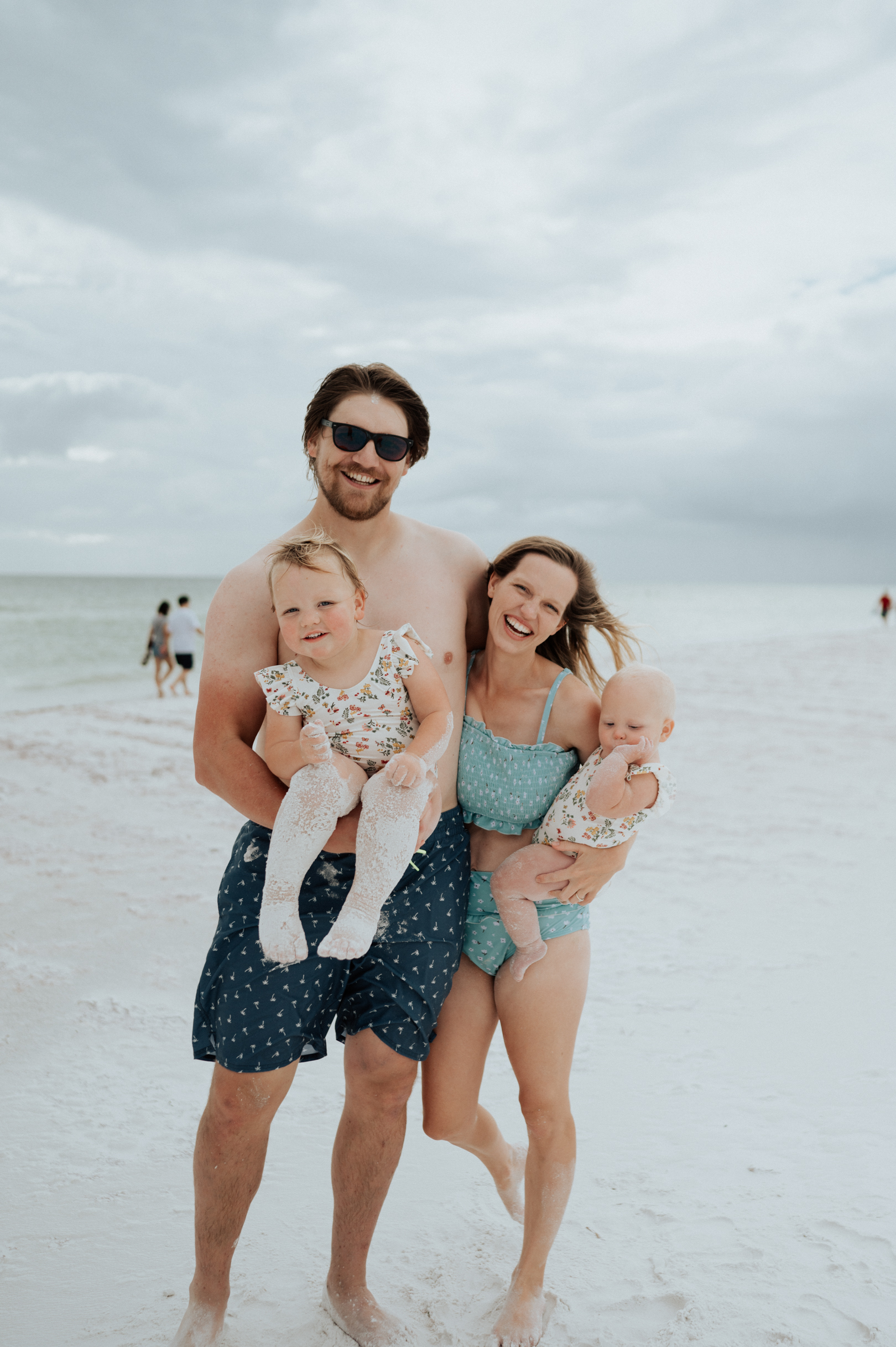 Finally getting these photos of our November beach date posted on the blog! My pre-kid self would be so appalled how long it takes me to get things up, but my mom-of-two self is pretty proud of the fact I am getting these posted at all! I have a huge temptation to back date whenever these blog posts take such a hit in the timeline for historical sake. Like we didn't go to the beach in February of 2021, it was November 2020! But all that can be noted here in the text and I think that makes up for it! Right?! Haha!
The last several times we have gone to Florida, we haven't made it to the beach. This year (of all the years) we knew we needed some fresh air outside and to finally take the girls to see the ocean. I've been to both the Pacific and Atlantic Oceans more than I can count but I've never been to the Gulf until now!
It was 100% worth the drive from Orlando to Siesta Key to play in the softest sand I have ever seen and introduce BOTH our girls to the beauty of the Ocean. Whenever people do the Mountains or Beaches would you rather, I can't really pick. I live in the mountains so I vacation to the beach! And if I lived at the beach, I'd vacation to the mountains! They both are just so beautiful and reflect their creator in different yet striking ways!
It was also so fun to spend the day with family! Our trip to Florida in November was an actual Ridings family reunion! My parents and all my siblings + their families together again! We are spread out between 3 states so we don't get together as much as we used to! And it was the first time together as a family since the grandchildren were born!
The weather was a bit crazy but we are Coloradans so it didn't bother us! And it made for some crazy photos as the storm rolled in & out!
The girls suits are from H&M and I picked mine up from Amazon for this trip! So cute right?!