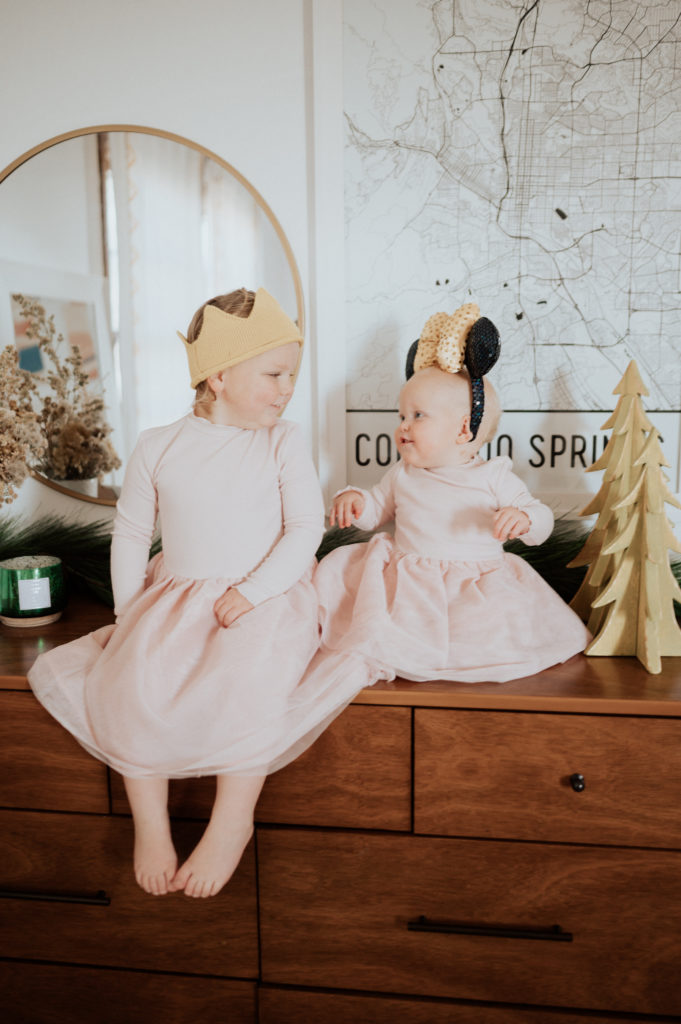 Let us come into his presence with thanksgiving; let us make a joyful noise to him with songs of praise! For the Lord is a great God, and a great King above all gods. In his hand are the depths of the earth; the heights of the mountains are his also. The sea is his, for he made it, and his hands formed the dry land." – Psalm 95:1-5⁠
This year was our first year celebrating Epiphany. It's honestly only a term I've learned recently. When we were pregnant with Hilde we started going to a small Anglican church and fell in love with it. We loved that it was small and filled with intentional people. We loved the liturgy and the passion in tradition and community. We loved learning about the church calendar and church history.
I grew up non-denominational so this new church has been so fun to learn and just be more intentional about things. I don't have huge, passionate beliefs about denominations. I think the most important thing when choosing a church is making sure they are Bible based and preach the true gospel – anything else after that is more personal preference.
One of the things I love the most about the Church Calendar is that it creates rhythms in our lives. It has been such a blessing especially in this season of motherhood + COVID when each day blends right into the next one. The readings, reminders, and patterns set up in the church calendar allow for reflection, education, and direction. It's always good to be encouraged to read scripture and fill our hearts with the Living Word. ⁠
Today is the first day in Epiphany which will go until February 16th when we enter the season of Lent. Today is also called Three Kings day and after a little research, we decided to celebrate by opening up a gift (these dresses!) and learning about the Magi who traveled from afar to meet Jesus to pay Him homage and honor Him as King & Lord. With a 2 -year-old and an almost 1-year-old, the comprehension isn't the most academic, but I wanted them (mostly Hilde) to recognize that she got a gift like the Wise Men brought gifts to Baby Jesus. And we can give gifts to Jesus too – like our praise! ⁠
Hilde wanted to wear crowns just like the three kings but we only have one crown so she picked these gold Minnie ears for Millie! Then we twirled while we danced and sang to worship songs together to give a gift back to Jesus. ⁠
As the girls grow, we will probably add in crafts and more activities, but it's also always okay to keep things simple. It is the heart that matters, not the presentation. ⁠
Do you celebrate Epiphany? Or follow the church calendar?