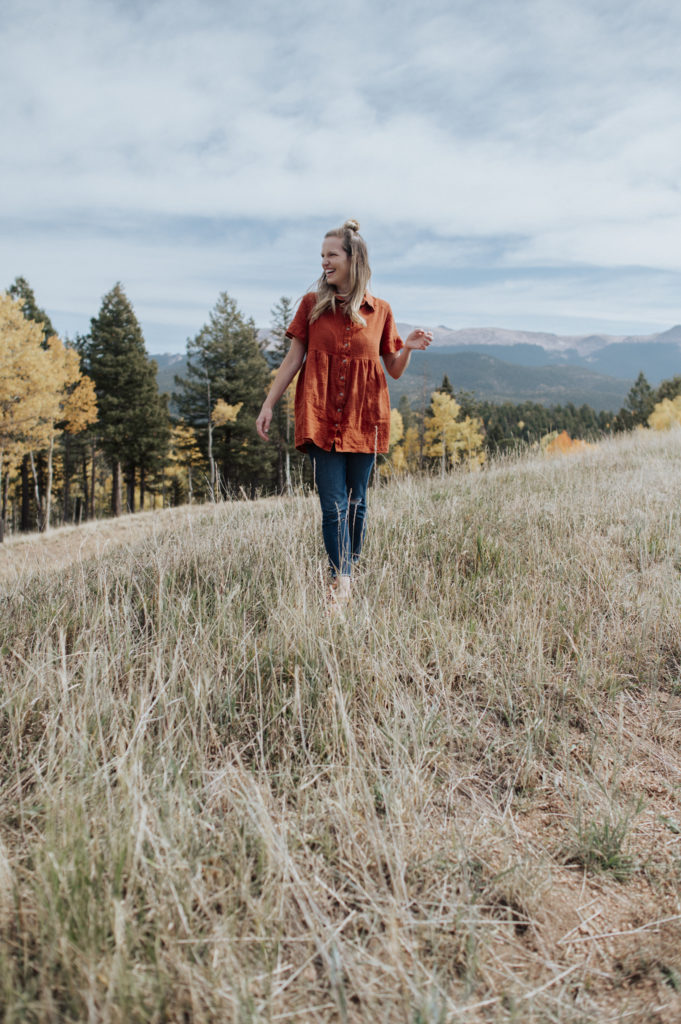 Oh hello fall! While we had friends in town (our bffs the Mays), we took a day to go leaf peeping in Mueller Park. One of the things I love most about Mueller is that it is a beautiful place with great views not far from the Springs. It was a pretty chaotic morning trying to get everyone out the door and meet up with our friends. And the whole time I was nervous there wouldn't even be any leaves left on the trees by the time we got there. As we drove and I looked out at the yellow trees, I was so relived we hadn't missed it.
We arrived with our cars full of kids and went straight to the visitor center because #bathrooms. But also with a 5 year old, two toddlers, and a baby, we needed their help to find a kid friendly hike. We chose to do the easiest trail – a nature trail loop that starts and ends at the visitor center. It was just over a mile and just about as much as the middle two could walk (aka they were carried the last little bit!)
But I will tell you what, it was so adorable seeing them search for the next number and make Bruce & John read the booklet provided to teach us all the things. We were all learning as we enjoyed the beautiful day and the gorgeous yellow aspens. ​​​​​​​
And now here are a million photos 😉