You probably already noticed it by now because it has been half a year, but Oak + Oats got a face-lift over the holidays before Millie arrived! It was a crazy season with moving and Christmas and baby and covid but now I am here to share all about it!
There was so much about Oak + Oats I loved and wanted to keep the same but there were things about it that no longer felt like me. Specifically the colors. I loved blues and teals but I felt like they didn't match my photography and style as much anymore. So I reached out to Hanna at The Spruce Collective and we started the refining process for this new season.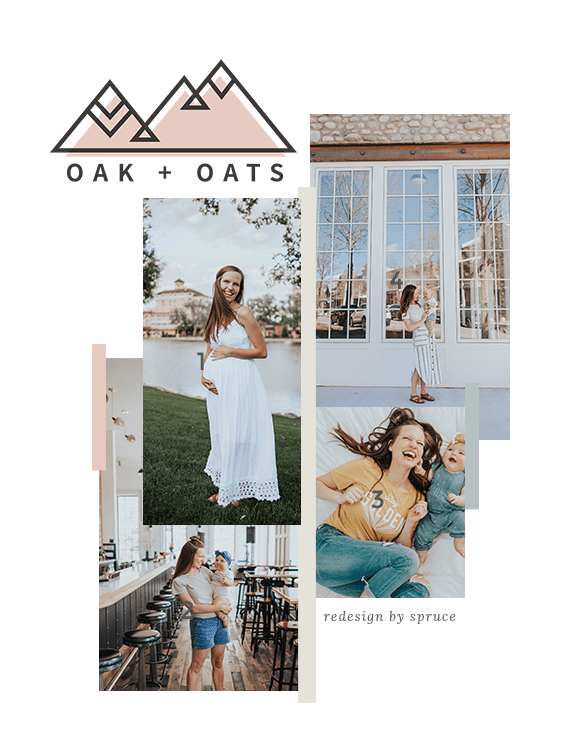 In 2017 I freshened up by blog with new formatting & design (see that here), the logo and colors came from 2015, and the name came back in 2013. Just before this most recent update, the blog looked like this (in case you were having a hard time remembering!) So the most recent look builds on all the changes I have made over the years but fits my style and this stage of life.​​​​​​​
I also added some pink. This beautiful rose feels so much more me. I think it is a color I've always loved but even more so been drawn to now that I have two little girls.
I've been blogging for years. In fact I just celebrated 10 years of blogging in June – In a not-so-big fashion because I have two babies and mostly forgot about it until last minute 😉 Maybe I'll do a celebration this summer… but maybe not. Haha! Over all those years I have tried a bunch of things to figure out what kind of content I like to create and share. I've learned photography (again through trial and error) and finally feel like I have a consistent style (thanks in part to my presets which you can buy here). And I have found my voice in writing. I've also gotten married and had two kids. This blog has been a fun experiment, a side hustle, a fulltime job, a place to share memories, a photo album, a hobby and so much more.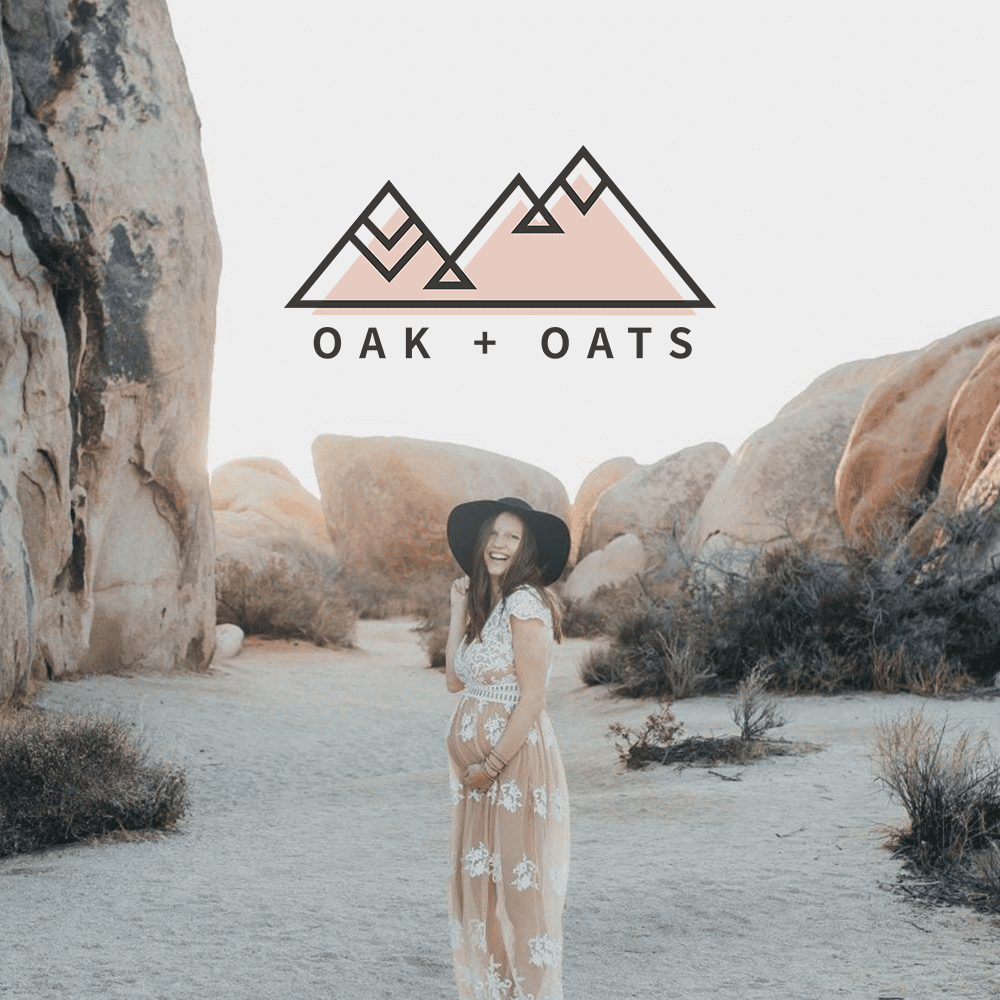 Right now I find myself in a season of sharing my babies, sharing my city, sharing my marriage, my home, my family, and my photos. I don't do this fulltime right now (which is sometimes a hard pill for me to swallow) because I am a stay at home mama. In this season when my kids need me all day long, I don't get to spend the hours I did in this space like I did before.
When I worked with Hanna on my new design, I wanted to take that into consideration. I wanted a website that could share and highlight lots of my content (some old) because I knew I wasn't going to be cranking out new content all the time. I love how she worked with what I had and just made it more me & way more efficient! This new look – it just is me!
One of my favorite pages is my Ask Elizabeth page. Not only does it give you space to asks your question but it shows other Ask Elizabeth posts! It just brings things together to make it (hopefully) much easier for you to navigate and a beautiful space for my content to live on.
I couldn't be happier how it turned out. Make sure you check out Hanna at Spruce – her work is just so awesome!
POLL QUESTION: How long have you been reading this blog? Remember any old names or logos? I am interested to hear how long you have been around! HAHA! Leave a comment to let me know!