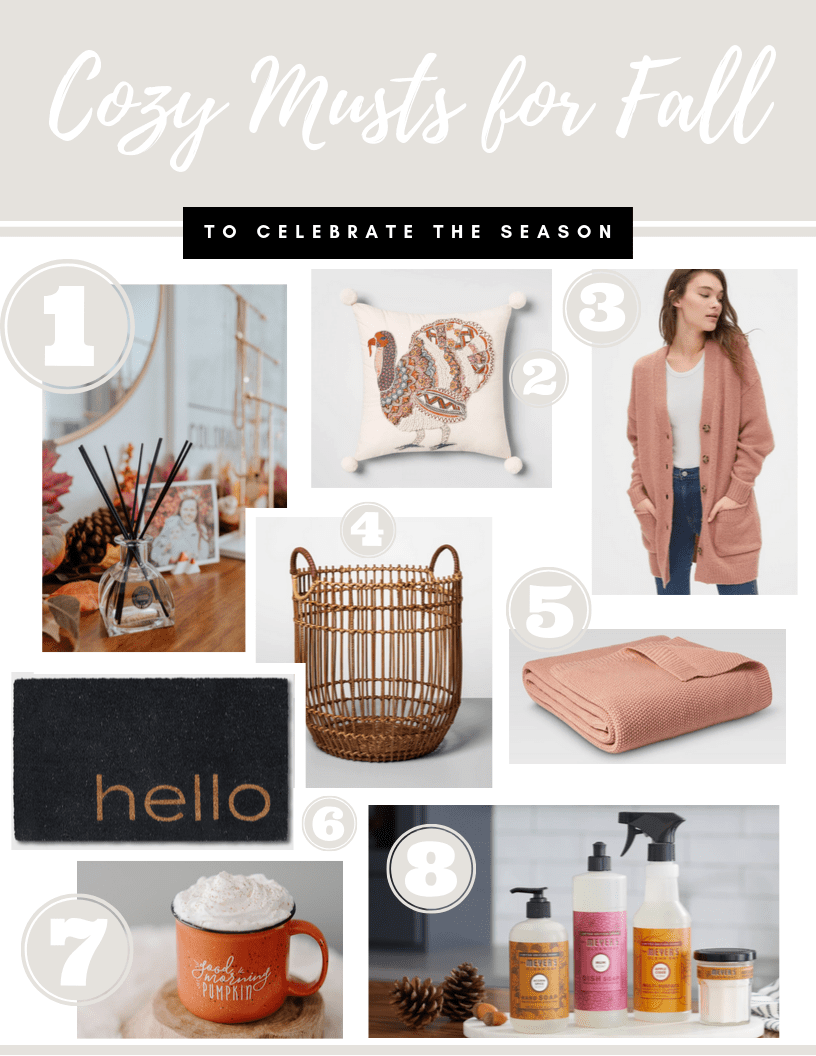 We've been making our home smell like fall with the MOST AMAZING scent from Bridgewater Candles called Autumn Stroll! I am obsessed with the reed diffuser because it releases just the perfect amount of magical smell in the air all day long! And over on Instagram we are giving away a $100 gift card to Bridgewater Candles for you to make your home smell like fall too over on Instagram. CLICK HERE TO ENTER. Save 20% off your entire order until 11/15 with code: MAYBERRY20
PS: Every jar candle purchased provides 3 meals to an orphaned child overseas through the company's Light a Candle Feed a Child program! You can learn more about it on their website!
I'm 100% a fan of this Thanksgiving pillow! It is vintage and modern all at the same time!
I have a similar one from a couple seasons back that I wear all the time! Having a cozy, quality sweater to throw on over any outfit is the best fall accessory!
For all your fall blankets! I think this basket is beautiful and would complement so many styles of home!
You can throw this on your bed or just have a super snuggly blanket for movie watching. Really you cannot go wrong with a knit blanket!
I love this mat because it is festive while also being not specifically seasonal! I snagged it for our new front porch! Just got to make sure I don't let it get covered in paint and drywall dust!
Fall drinks always taste better when consumed in a fall themed mug! This one is too cute to pass up!
Why not match your cleaning items to the season?! It is the perfect way make you want to keep your house clean and keep that fall spirit alive! Huge fan of Mrs. Meyers cleaning products and their autumn scents!