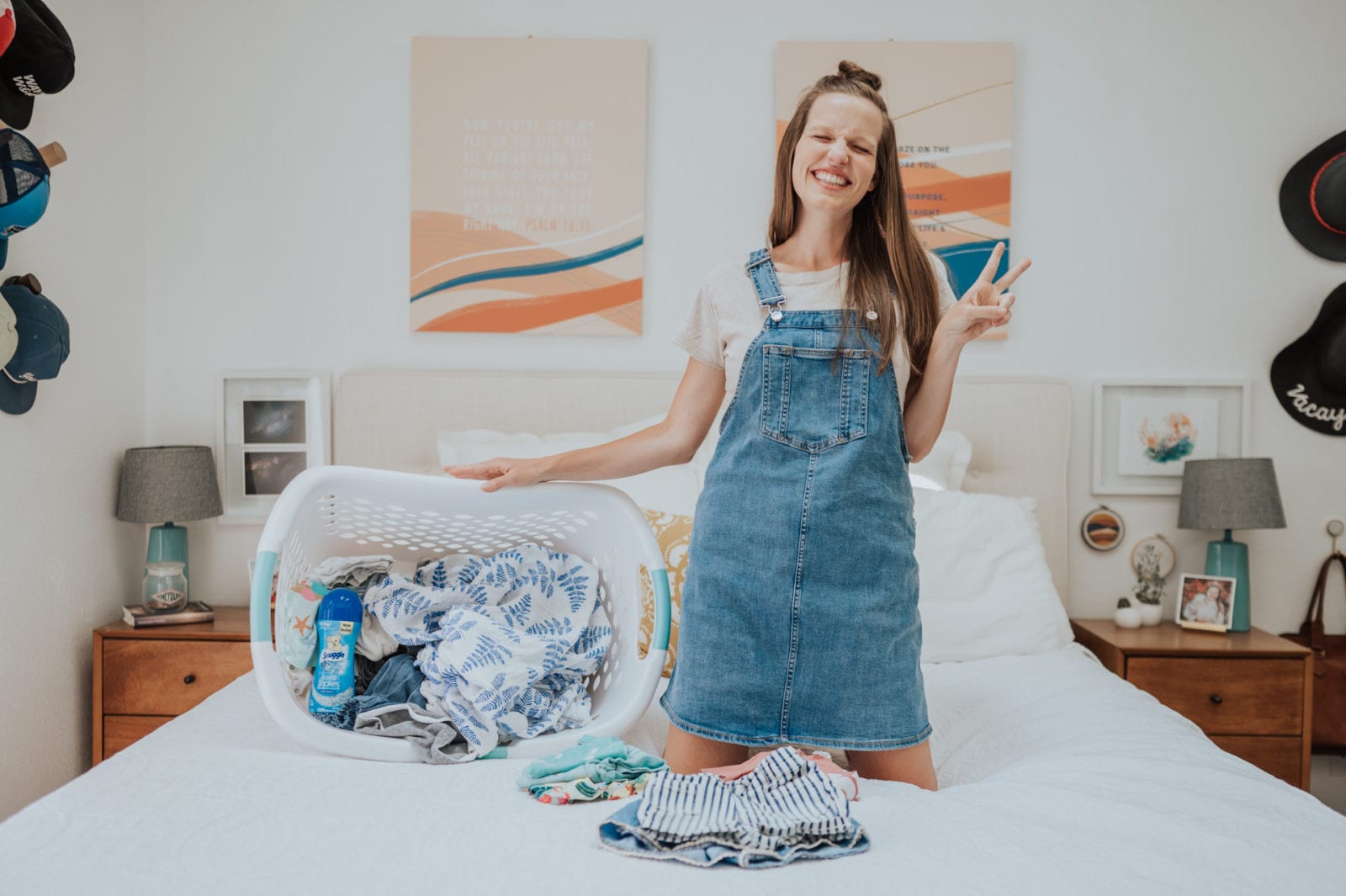 This shop has been compensated by Snuggle®. #SnuggleScentShakes #ShakeUpYourScents #sponsored
You don't realize it until you have kids yourself, but my do they go through clothing so quickly! I'm not just talking about the multiple outfits a day (although that really makes laundry add up!) but also the outgrowing! We have a beautiful, healthy toddler who is all about outgrowing the clothes I get her! She currently is in clothes twice her age which means I can't really plan ahead because I have no idea what size she will be in what season!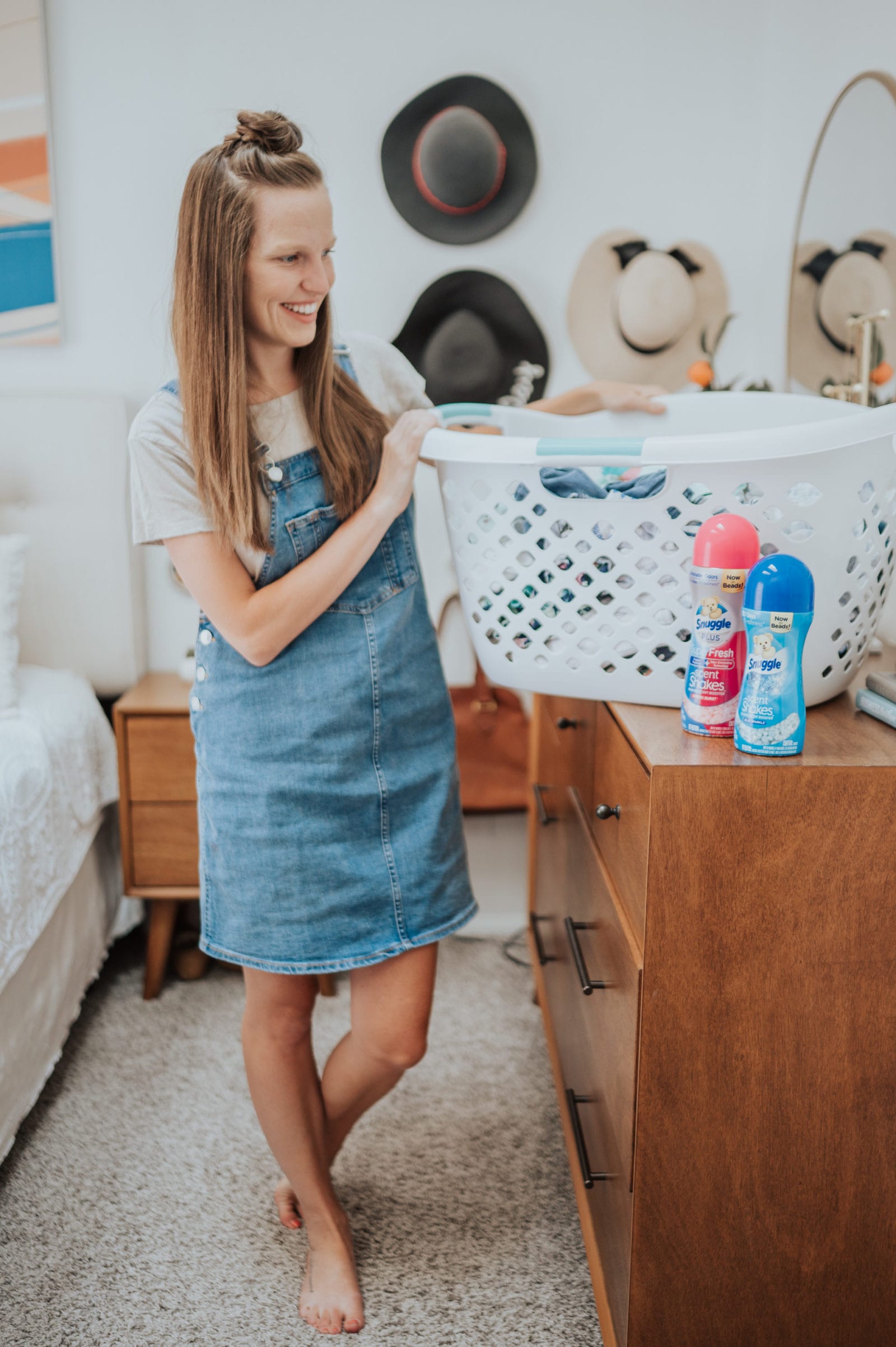 I want to save all the cute outfits and, who knows, we may have another girl in the future, BUT I also need to buy new clothes for her and it is nice to have some cashback to supplement the cost of new clothes every other month 😉 About once a month I sit down with all of Hilde's clothes and sort things into three piles. I want to share my simple (I promise) method with you because I've found it pretty effective!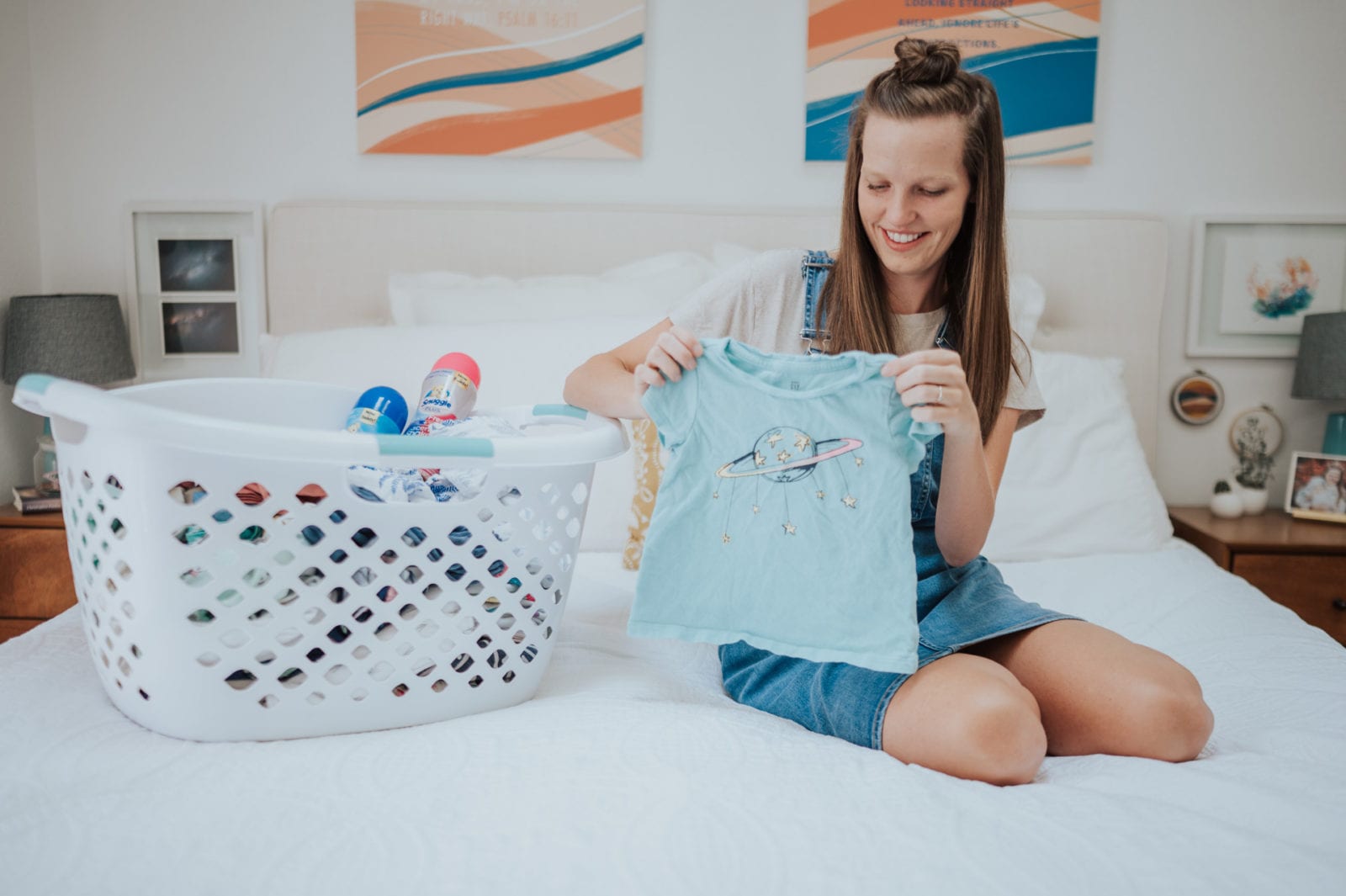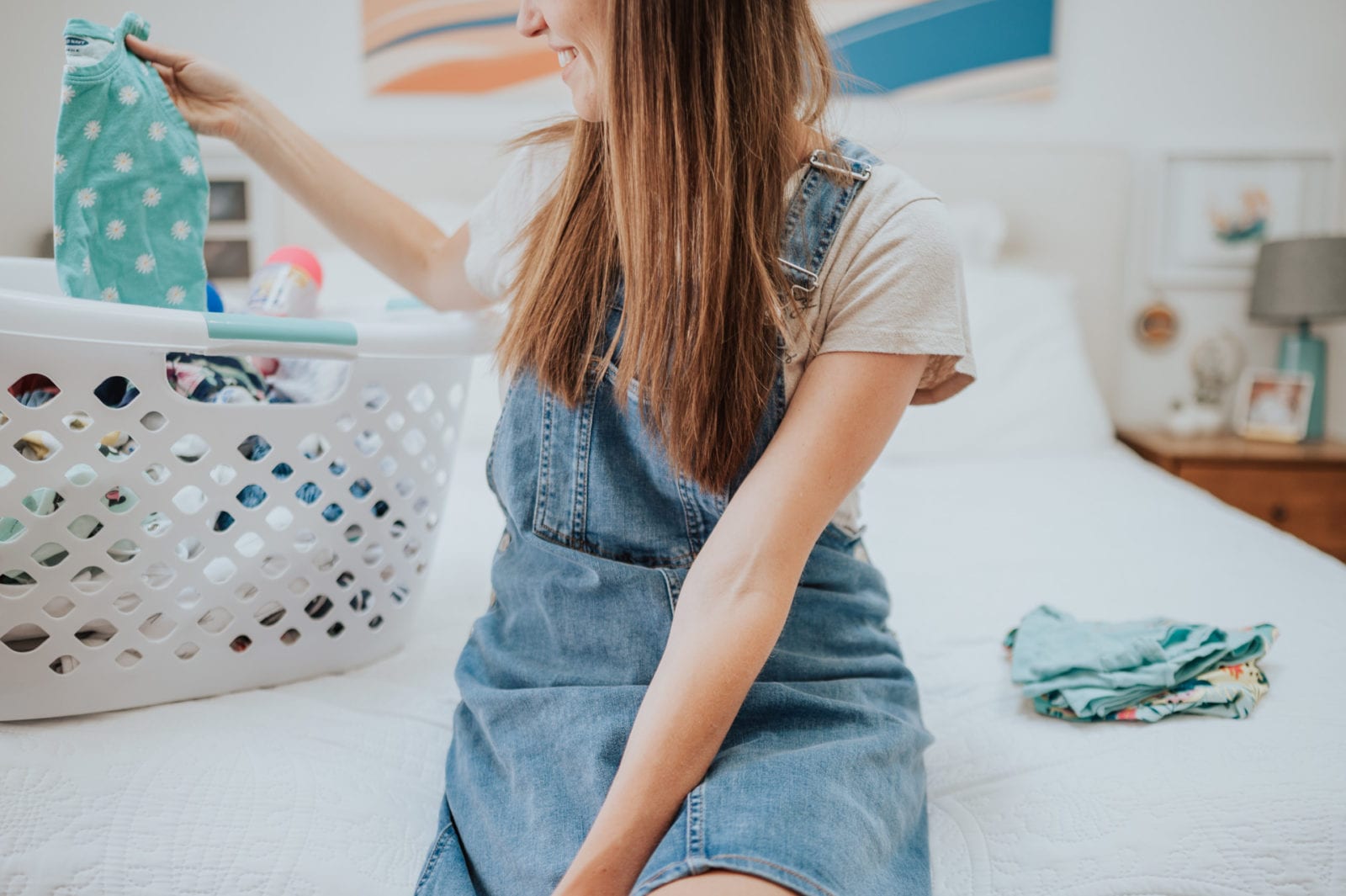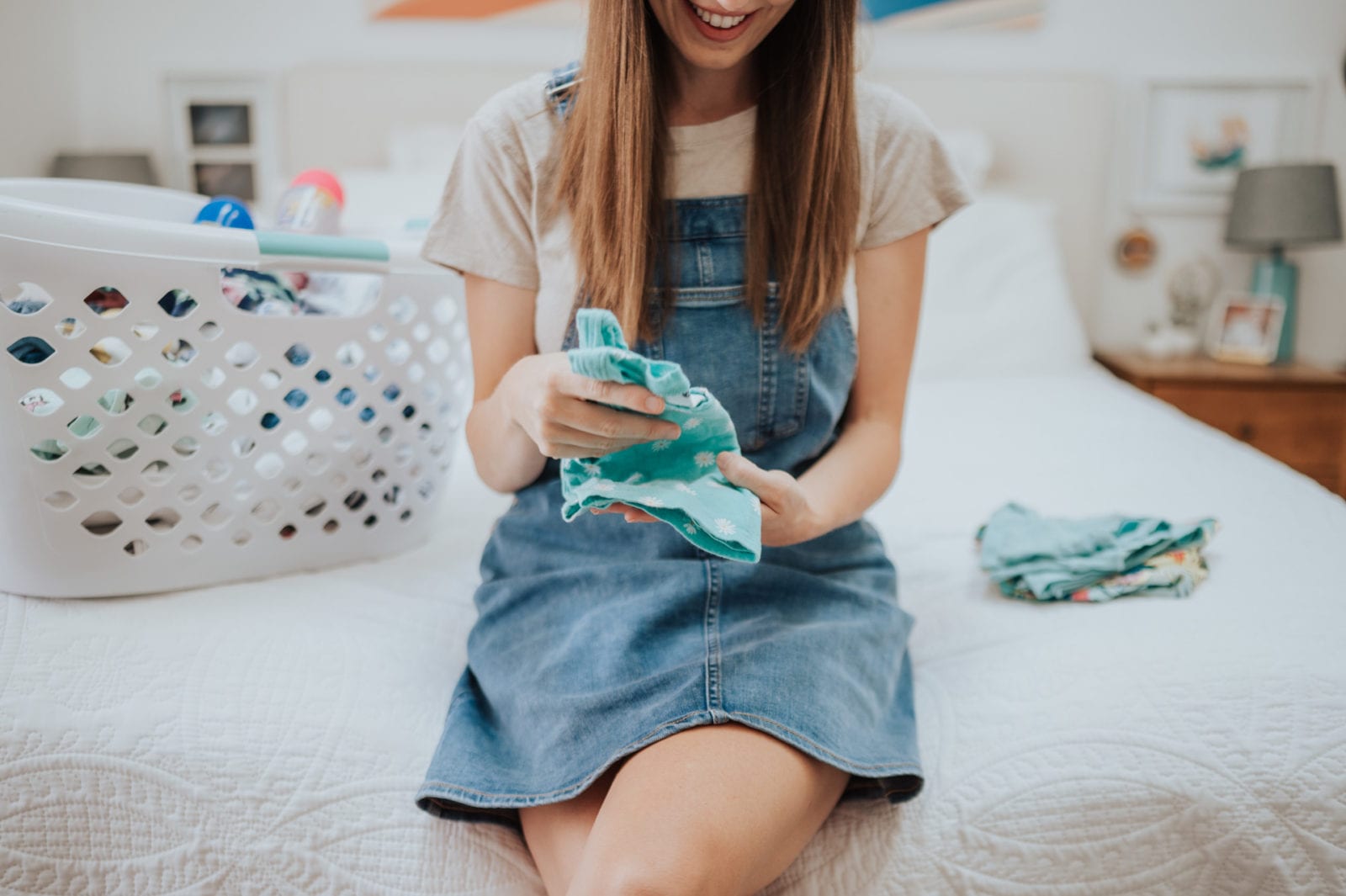 STEP ONE
Clean everything. I always start with a fresh load of laundry so everything is clean, smells great, and is ready for the next step. I just discovered new Snuggle® Scent Shakes™ at Kroger and they are SO fun (I bought the Blue Sparkle® & Spring Burst Scent Shakes.) I am OBSESSED with laundry smelling good. I love the way it fills the house and the way my clean clothes smell in my hands as I fold! It makes the chore significantly less of a chore to me! You can extend "just-washed freshness" for up to 100 days out of storage with new Snuggle Scent Shakes! They are in-wash scent boosters to help make every batch of laundry so cozy!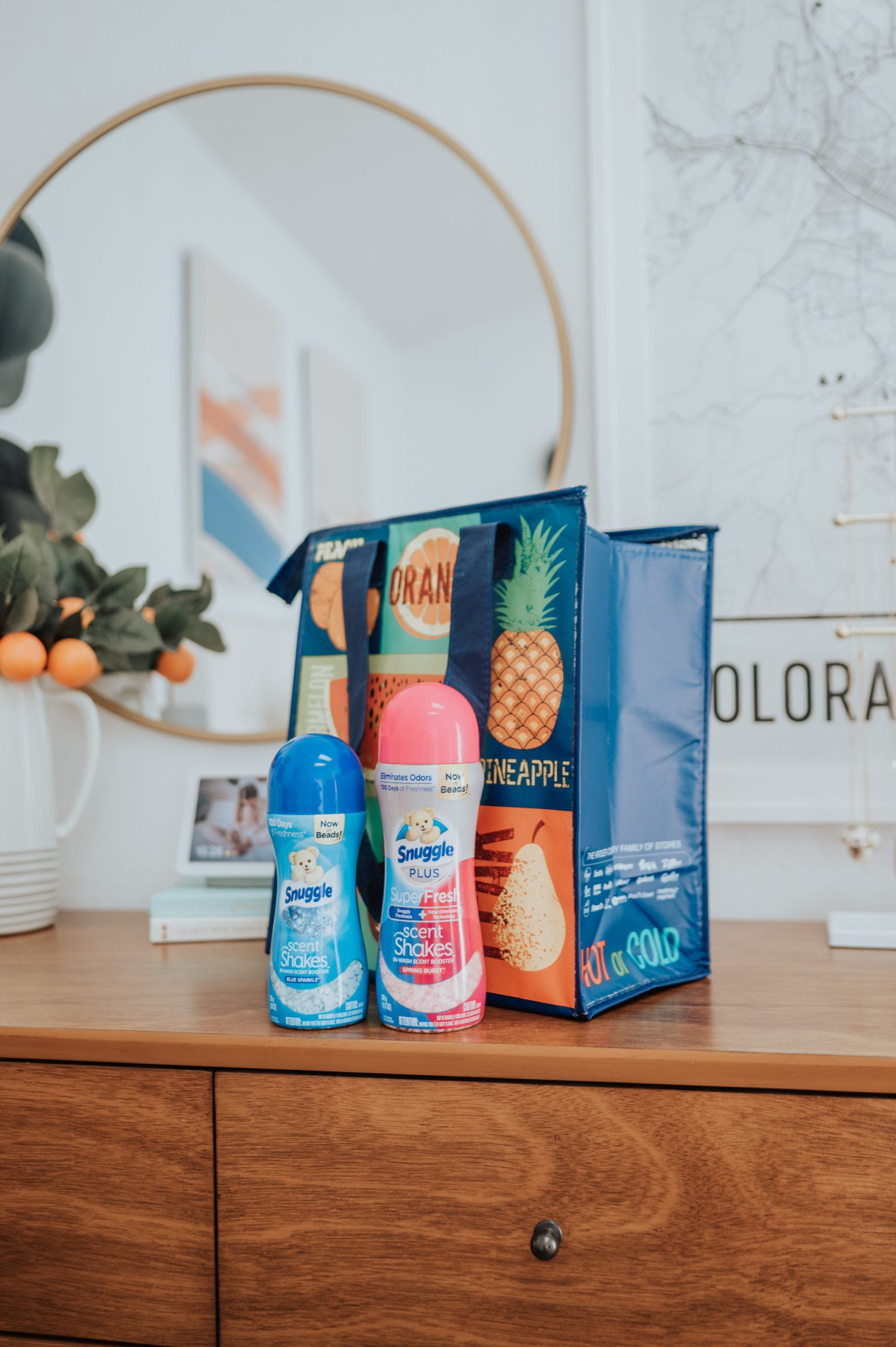 STEP TWO
Create three piles. Keep Out, Pack Up, and Sell.
Keep Out is all the clothes that still fit and are in season. These get folded and put away like normal.
Pack Up are all the clothes that I LOVE but no longer fit or are in season. These are clothes that I want to hold onto just in case we have another girl in the future OR are gender neutral. They are my favorite outfits and the ones I feel sad selling.
Sell are the clothes that worked great for a season but it is time to pass onto another mama.
STEP THREE
Once everything is sorted, I put away the keep pile and I put the pack up pile in a storage tub in the closet. I list the sale items on my IG Stories and also online (if I am feeling motivated.) It is fun to make a couple of bucks back on older items so that I can buy new clothes that will work now for my toddler!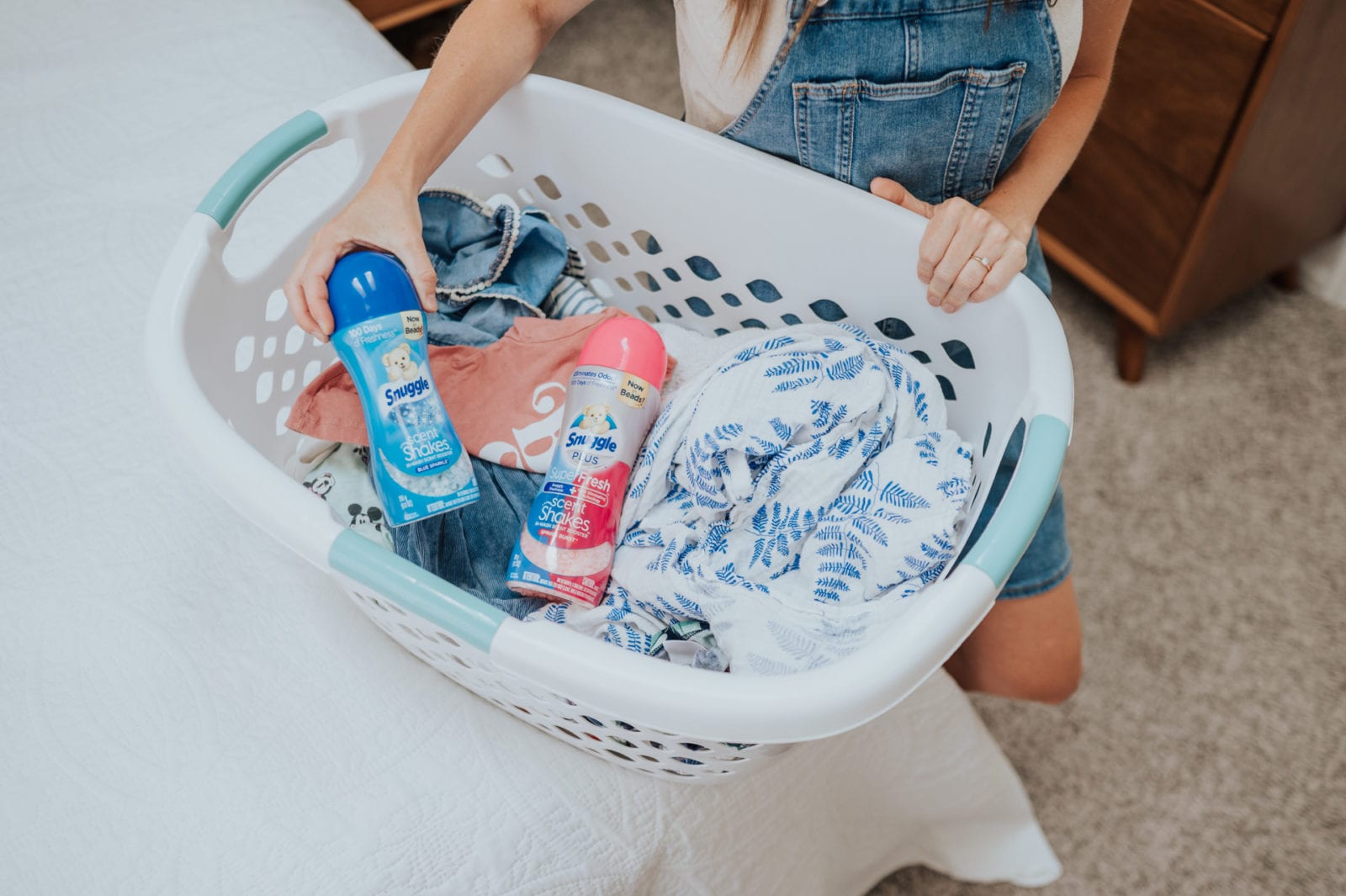 I find that sitting down after a fresh load of laundry to do this helps us stay on top of what actually fits and what new items I need to purchase so that we don't open the drawer to find clothes that don't fit!
What are some ways that you stay on top of your ever-growing kids? Have you tried the new Snuggle® Scent Shakes™? I know as moms we are always doing laundry and we care about the products we use because we don't want all the hard work we put into the laundry to go unnoticed! haha!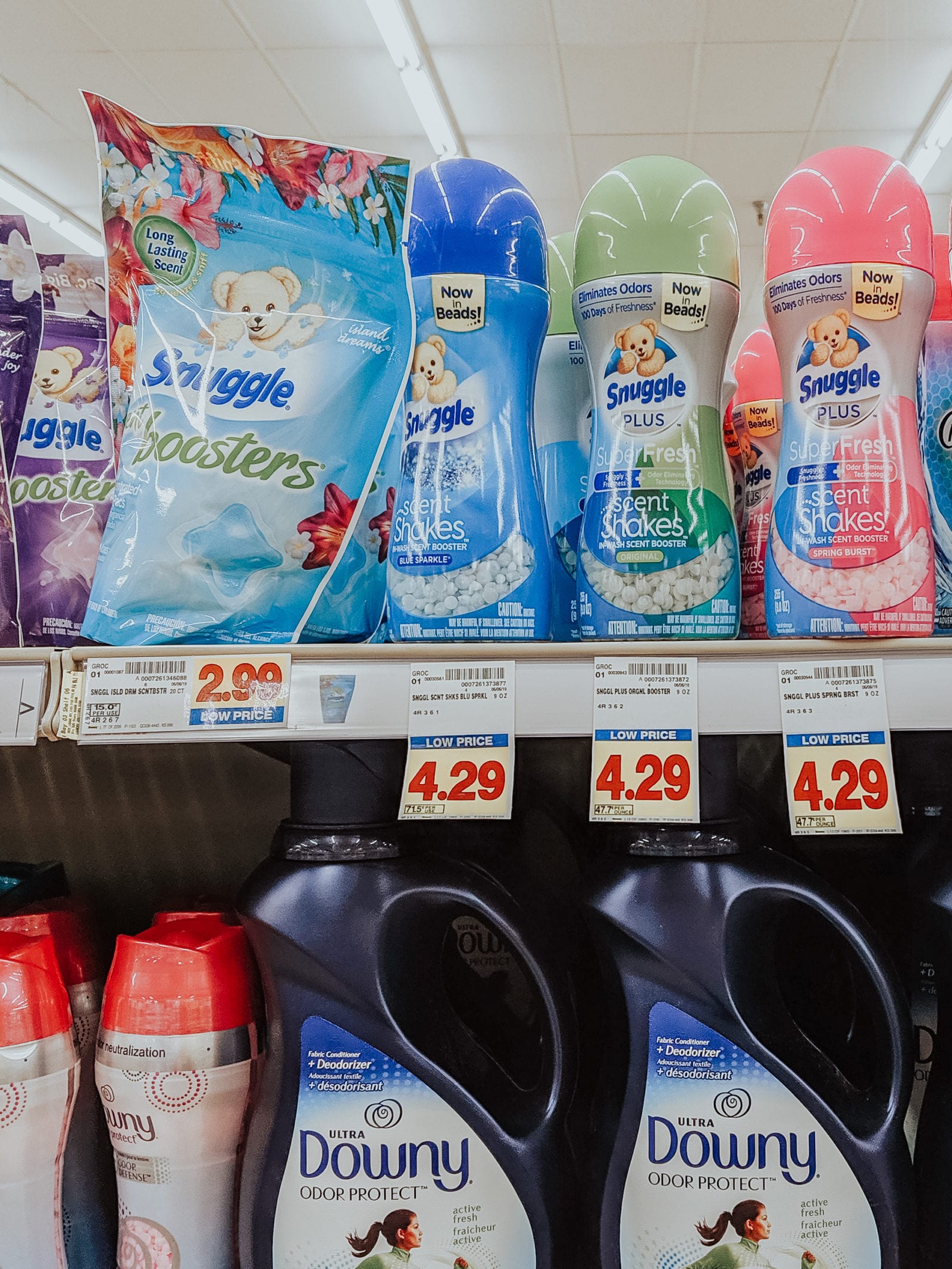 These products are also available at other retailers like Walmart, Dollar General, Family Dollar, and Target!! So really everywhere you shop!