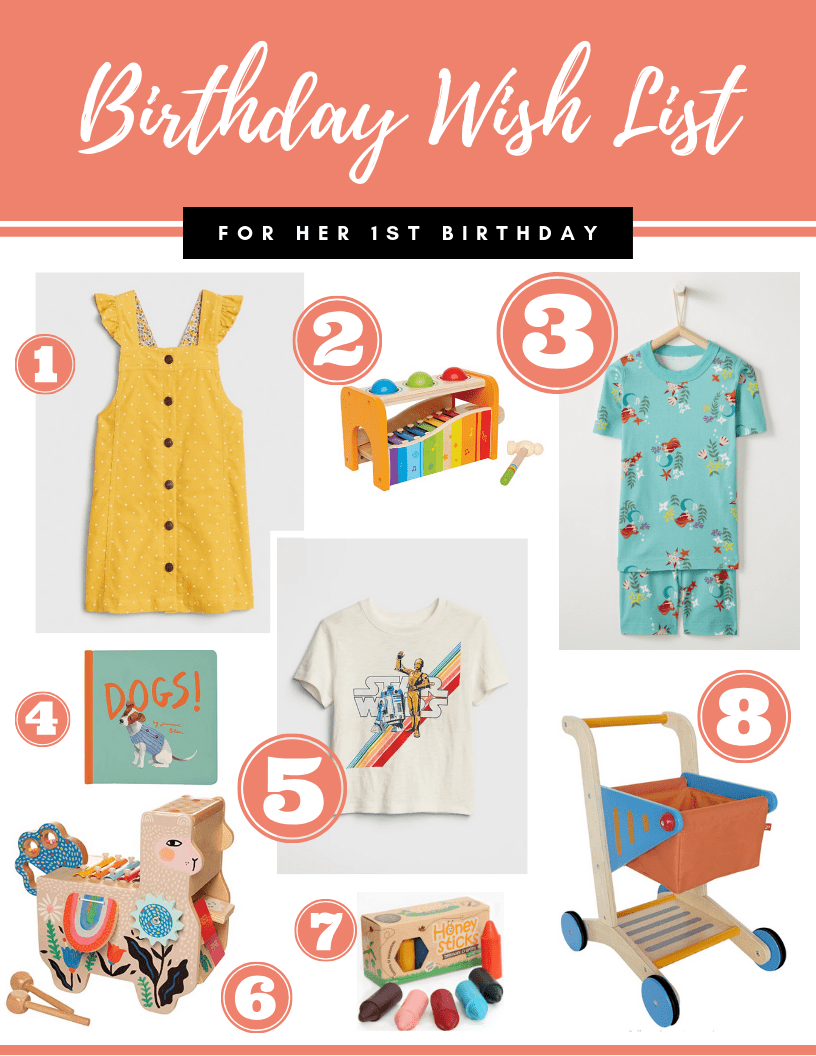 Someone pinch me – Hilde's Birthday is coming up in less than a month. How did my tiny newborn turn into a one-year-old?! It is crazy. I just cant. I feel like this post could be a million ways of me saying I HAVE NO IDEA HOW WE GOT HERE. I feel like I was just pregnant with her and now I am pregnant with sweet baby #2. Life is crazy these days and honestly I love it. I am so thankful for both these little lives!
My mother-in-law asked me if I had a wish list for Hilde for her birthday so I decided to put one together. I added some activities like a renewal for our Zoo membership, mommy & me music classes (because home girl LOVES music) and baby swim lessons to the list. Have you done music classes or swim lessons for a 1 year old? They offer them and I think it could be fun to try! I also added some 2T clothes (yes you read that right) and some fun new interactive toys.
What do you have on your wish list for a one year old? Anything I am missing or should add to my list?!