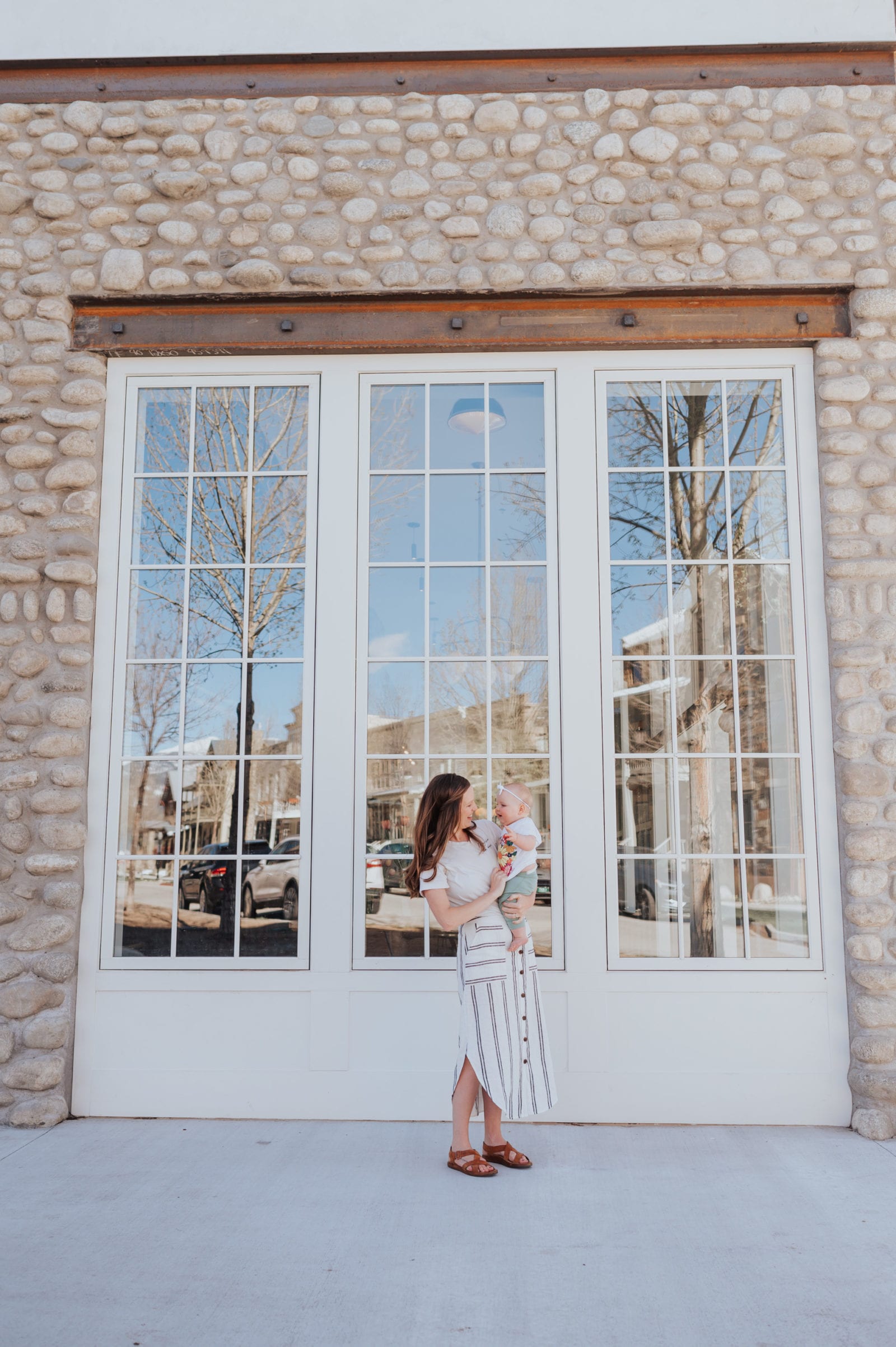 Oh hey! Birthday weekend recap coming your way! Get excited – it's one of the best! For my birthday weekend we went to Buena Vista (one of my favorite Colorado towns) and we stayed at the beautiful Surf Hotel. I remember it being built and knew that one day I wanted to stay there!
Bruce took off work on Friday (my birthday) so that we could take our time driving up to the mountains. My birthday is in May and I live in Colorado so it is really hit or miss with the weather. I always want it to be a warm and summer-like but that is not always the case. This year the weather was gloomy and I was totally sad about it. Normally things like that are not a big deal to me but I just couldn't shake my disappointment.
However, the show must go on! We packed our bags, loaded up the car, and started driving. And the most amazing thing happened as we drove – the clouds disappeared. We drove right out of the gloomy Spring morning and into sunshine. And the weather report even kept changing for the better – the whole weekend ended up being in the 60s!
Hilde slept a good chunk of the way (which we were relieved) and when we got to Buena Vista, it was just in time to check into our hotel. We stayed in the honeymoon suite and it was just marvelous. We made ourselves comfortable as Hilde played with her toys and crawled around. We needed a little decompressing from the drive! Bruce took Hilde to the grocery store so I could take a bath in the fancy bathtub (that was a birthday first! I never take baths!) We walked around the neighborhood after that and ended the day with dinner at the Wesley and Rose. I saw pavlova was on the menu and was so excited to order it for my birthday dessert but unfortunately they didn't have any that day! Not to worry, the berry pie/pastry I got was just as scrumptious! Something you should know about me is that desserts with fruit are my favorite and I especially like any that don't include chocolate (crazy I know!)
The next day was spent at Mt. Princeton Hot Springs (which was an absolute blast!) We wore ourselves out swimming and were so thankful to have another night at our hotel! We had initially only planned on one night but two nights was a good move on our part 😉
Sunday was Mother's day and gave us another holiday to celebrate! We had a Mother's Day brunch at the hotel before we drove back home. It made for such a wonderful getaway! But why I am I still rambling on over here? A picture says 100 words and we have plenty of photos here to speak!