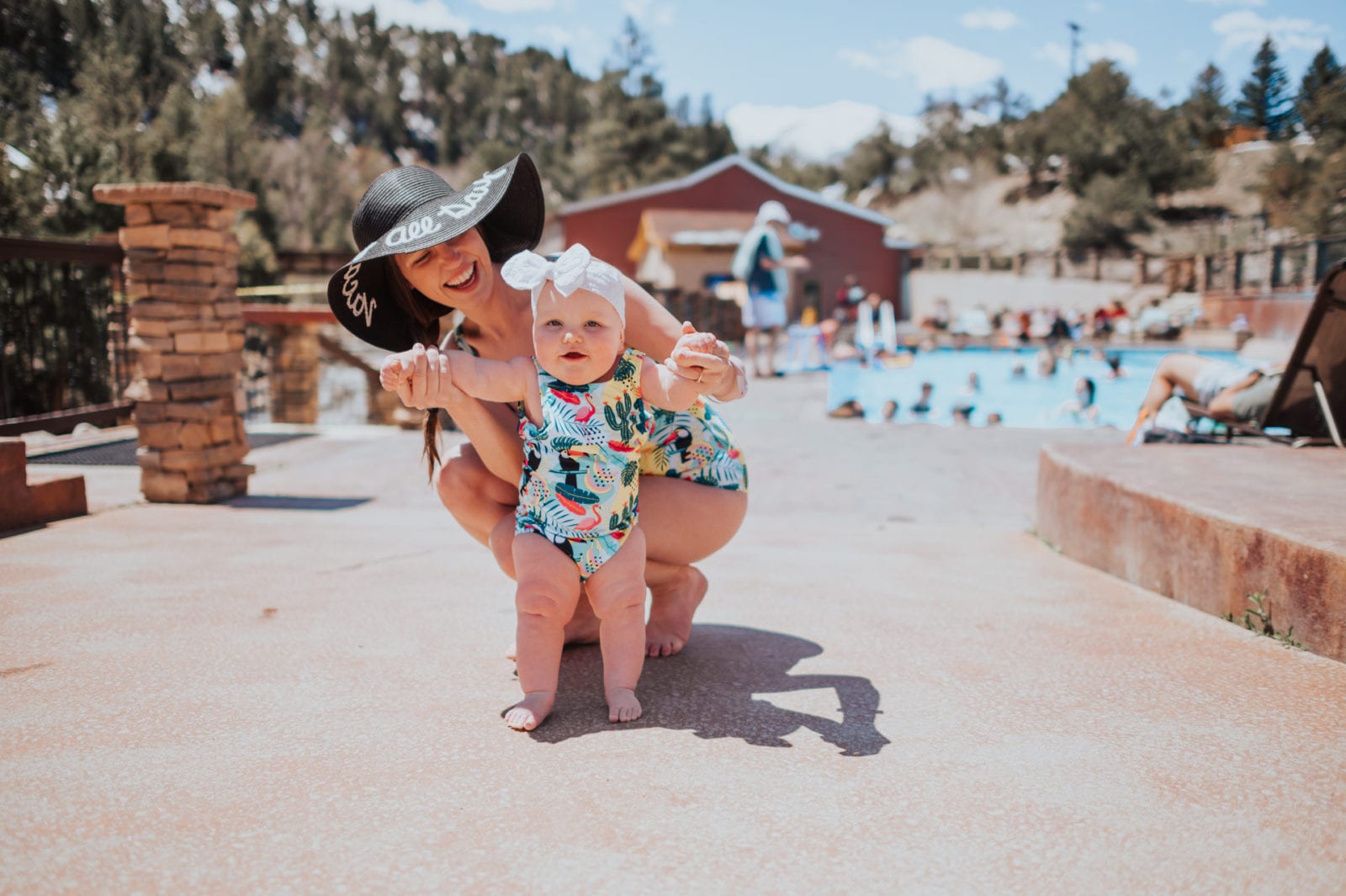 Thank you Yaffi Fashion for sponsoring this post!
Matching with my baby? Check! No one is surprised that this is the kind of mother I am. When I found out I was pregnant, one of the things that gave me joy in my first trimester (a lot of things gave me joy but I was also SO sick so I needed things to look forward to to help me) was thinking about and looking at matching outfits online. I match Hilde every chance I get and when we have more kids, they will match as well. Everyone will match as long as they let me because matching is the cutest thing ever.
For my birthday weekend we went to Buena Vista. BV is a dear place to me filled with summers of memories. We went every year growing up and I feel like I know that town like a local. One of our family frequents was Mt. Princeton Hot Springs and it was one of the big reasons for planning this trip. It worked in my favor that it was my birthday weekend and mother's day weekend so the perfect excuse to getaway and enjoy ourselves!
After we had booked the hotel and marked the weekend off on our calendar, I started searching for swimsuits! Hilde had already grown out of her 6 month bathing suit (obviously – have you seen those adorable thighs?!) and like I mentioned above, I was super into the idea of matching! In my hunt for mommy and me bathing suits, I discovered Yaffi Fashion and I was thrilled! They have so many styles and sizes! A lot of what I was seeing was just mama and little girl swimsuits (which clearly still works for me) but what I loved about Yaffi Fashion was that they had matching boy swimsuits too! Matching swimwear for the whole family! There are also all kinds of styles for mom so that you can find a suit you also feel comfortable in!
The price point is also very appealing! So much so that I picked out two sets – these tropical ones and these summer leaves ones! I knew they would be perfect for this trip but also for the pool all summer long!! There were so many patterns to choose from I could have easily added more to my cart but let's be reasonable here 😉 Maybe when she outgrows these ones we can get a new pattern! Sizing is pretty ture to size but just make sure you check out the graphic included in the listings!
When we arrived at the Hot Springs, I was nervous how Hilde would do because she is not super into baths these days. Apparently there is nothing like a 95 degree pool in the Colorado mountains to make you like the water! So YAY! Also maybe the flamingo floatie I ordered 2 days before we left on our trip! I realized that not only would a floatie help make us all feel more comfortable in the water, but it would match our tropical matching swimsuits perfectly.  And we all know how I feel about matching 😉  To say it was a hit is an understatement!
Shop our Swimsuits on Amazon HERE.