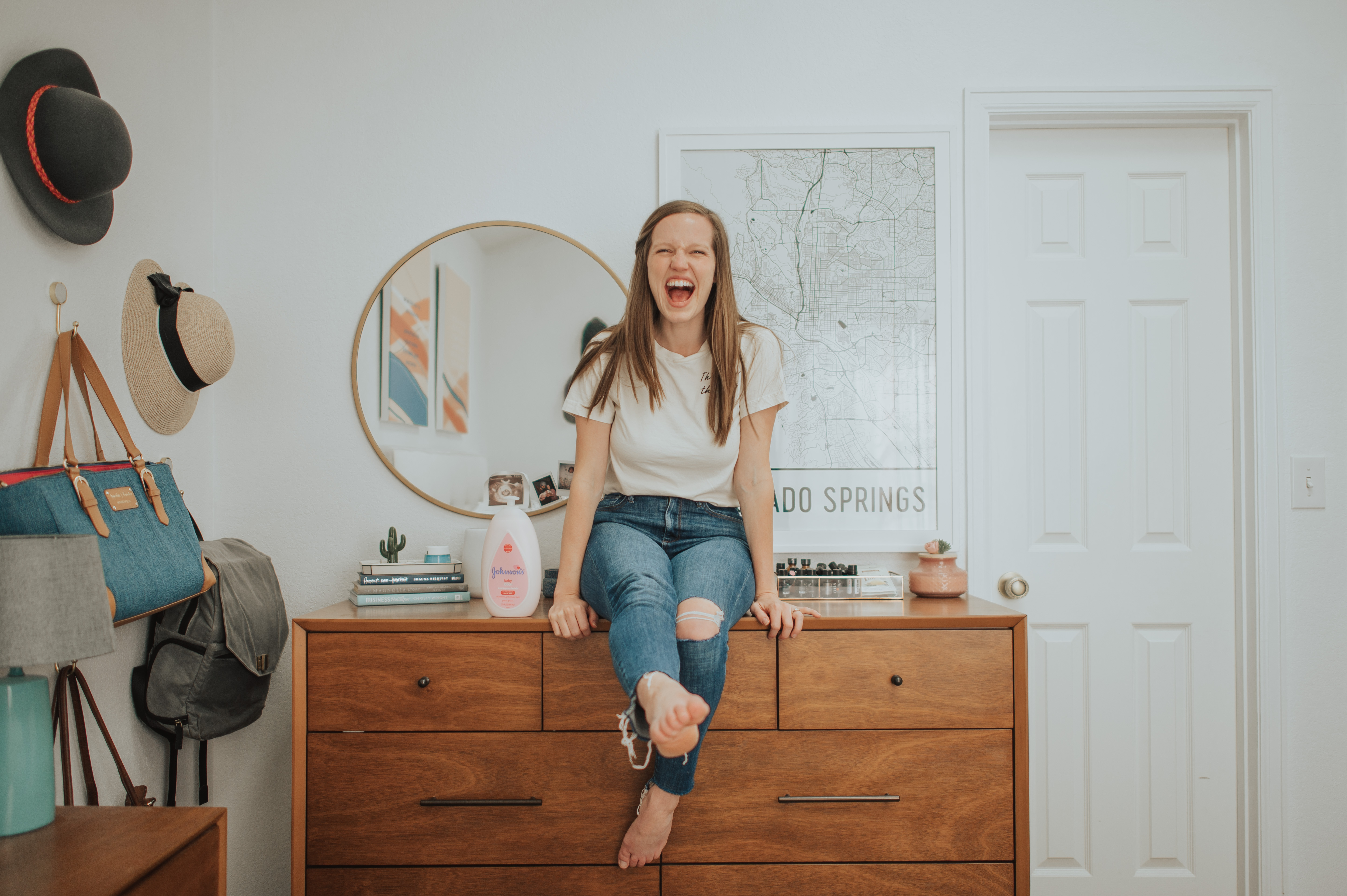 This post has been sponsored by Johnson & Johnson. All thoughts and opinions are my own.
On today's episode of Things I Steal from My Daughter, Johnson's® Baby Lotion tops the list! While we do love to travel to warm places, it is no secret we live in Colorado. And if you know anything about Colorado in the winter (or just in general), you know it is DRY! We don't have humidity. We have the opposite problem of so many of my southern friends, and we put humidifiers in our homes to pump some water into the air to save us.
It's funny because now that I have a child, I rarely buy things for myself. I even use my fun money each month on things for her! Haha. It's just another way my fun and my priorities have shifted. We bought Johnson's® Baby Lotion for Hilde and the first time I used it on her, I stole a little for me. Then I got another bottle on our next grocery store run and put it by my bed, officially claiming it as my own!
We love Johnson's® Baby Lotion because it is 100% gentle; free of dyes, parabens, and phthalates; and made with 50% fewer ingredients! Made with coconut oil, it smells so good and hydrates baby skin, mama skin, and even dad skin alike! Bruce now is using my lotion by the bed after he showers, too … I probably should just get him his own bottle as well! Haha!
Here in Colorado, lotion is a daily product. And we love having the same lotion that works for the whole family! Get $2.50 off 2 on any JOHNSON'S® products (Valid 4/28 – 5/11) with this digital offer! Just print it out from your computer at home and take it into the store with you!
In store, you can Save $2 off 1 on any JOHNSON'S® products (valid 3/31-4/14) & Save $1 off any JOHNSON'S® products (valid 4/15-4/28.) All offers exclude trial and travel, gift sets, and cotton swabs. Save money and spoil the whole family!