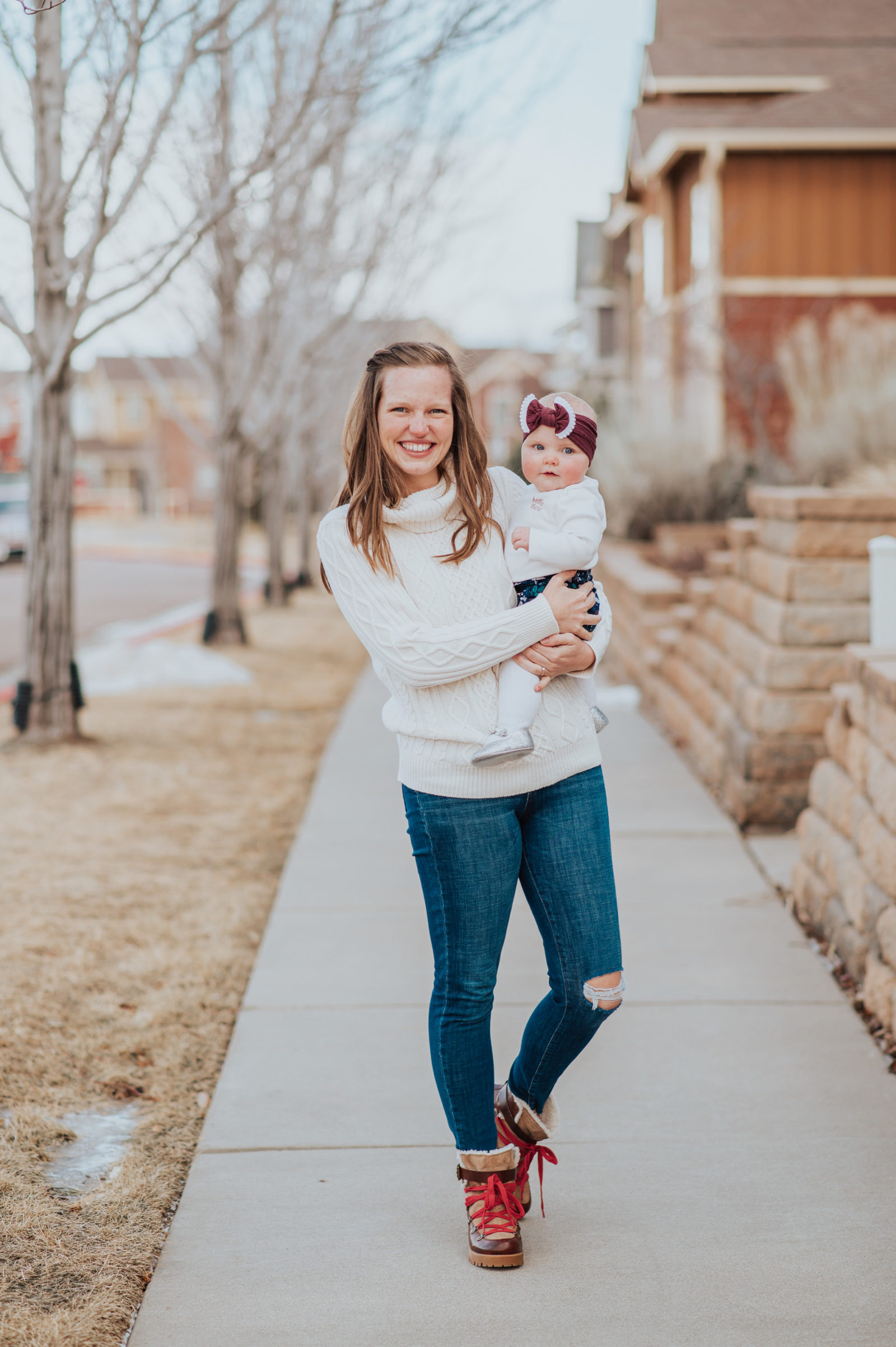 This post is sponsored by BabbleBoxx.com on behalf of Nine West
Me and my little girl. When I found out I was pregnant with a girl, I was shocked. haha. According to all the old wives tales, I was having a boy by a landslide. Driving home from the doctor's office, I started imagining life with a baby girl and I was smitten. One of the things I was really looking forward to was outfit posts together. The last style posts I did here on the blog were all maternity! After taking off some time for maternity leave and living in leggings and sweatshirts these days, I don't always get photos while I am out!
Hilde is growing up faster than I can keep up. It still feels like she is a newborn but now she is almost 6 months old. I'm also getting more of my footing as a mom – not every outing is a huge ordeal. We're getting used to our errands, our adventures, and our life together.
These cold Colorado months, it is all about layers! And I can tell you it was cooooooold during these pictures! Normally Hilde does not have a lot of patience with the cold, but she was having fun hanging out with mama! Hilde and I both got new shoes from Nine West and we've been wearing them out to keep our toes warm! I am wearing these Orynne Cold Weather Booties which are perfect for keeping my footing while carrying around a baby in the snow and ice. Plus they look cute – the best for winter shoes! And since Hilde's shoes don't have to be as practical, she is wearing the Phoebeflor Flat. She gets carried around all day so she is living the life! haha.
It is so fun being able to dress Hilde and pick out outfits for her! These days are a gift and I love celebrating all the little days and milestones of this season.