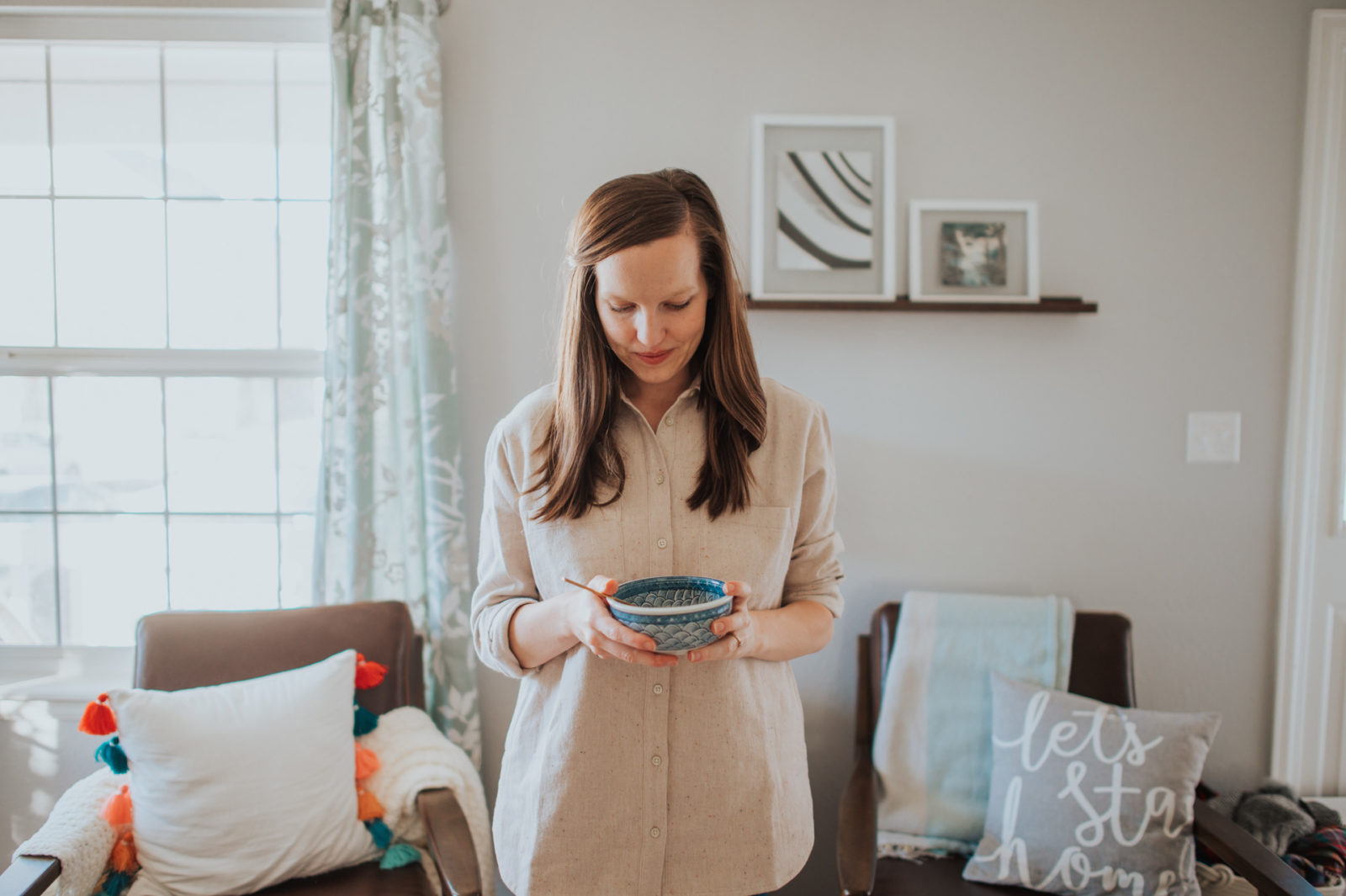 Thank you Idahoan® Steakhouse® Soups for sponsoring this post. Enjoy the flavorful, slow-cooked taste of restaurant-quality soup at home, in minutes.
It has been a snowy couple of weeks here in Colorado. Even today as I type this post, I am watching the snow fall outside my window -big, fat, fluffy flakes. We have gone out on snowy adventures and stayed in and cuddled. A good snow day is a mix of both! Tomorrow we go to Florida (wahoo!!) but until then, we're planning on snuggling up and staying warm! The other day I was out with friends and a sneak blizzard swooped in causing the drive home to be way more tense than I would like. It was my first snow drive with Hilde (usually Bruce drives in the snow) and so I am sure that added to my tight shoulders! haha. When Hilde and I safely arrived home, we promptly changed into pajamas, cranked up the heat, and planned on making soup for dinner because there was no way we were going back out into the cold that day!
I had a couple packages of Idahoan® Steakhouse® Soups in my cupboard so when it was time for dinner I grabbed one to make. When I say dinner, it was more like a late lunch early dinner kind of thing. What do you call those? Linner? One of my snow day rules is that you can eat whenever you want! haha. Anyways, back to the soup! All you have to do is add water to enjoy a flavorful, quality potato soup! I'm all about this because I typically don't think ahead enough to make my own slow cooked soup AND you never know when you will get hit by a freak blizzard. Made with real Idaho® potatoes, Idahoan Steakhouse Soups come in several delicious flavors – Loaded Potato, Creamy Potato, Cheddar Broccoli, and Cheddar Potato.
These hearty soups are perfect for cold, wintery, snow days when you just want to cuddle up with a good book and snuggle the day away. Needless to say, we took the rest of the day off and warmed up with some potato soups. Hilde kept trying to grab my spoon – before I know it, she will also be joining our meals on these snow days. Until then, more food for Bruce and I! haha.
What are some of your favorite snow day meals? Have you tried Idahoan Steakhouse Soups? Check them out here to learn more and try them for yourself!