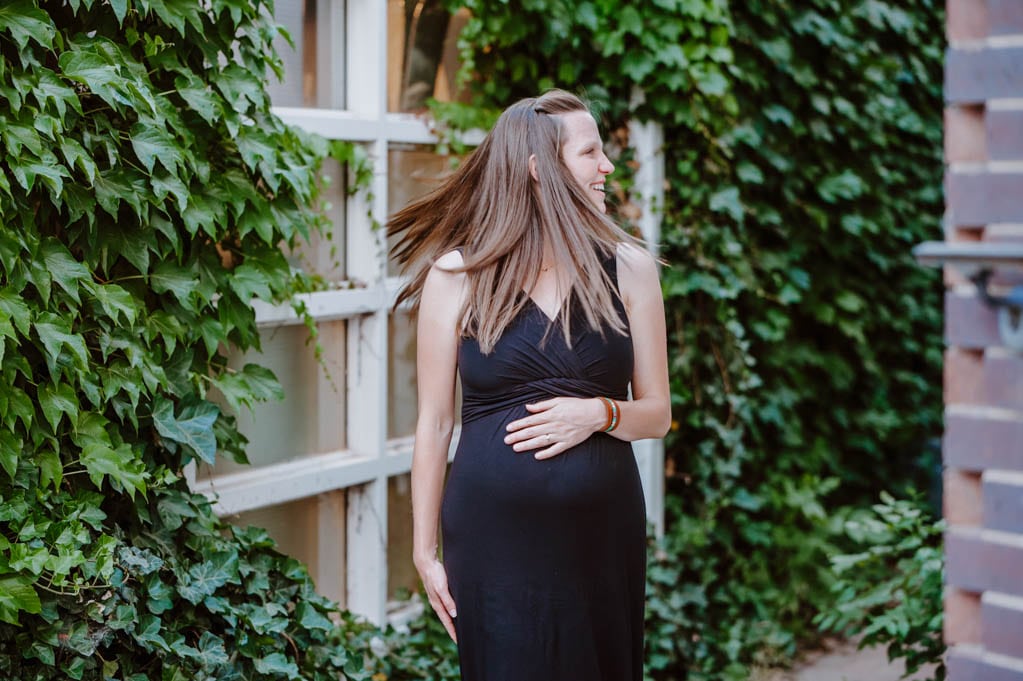 Today is another episode in, "I sat down to write a post and this is what came out instead." I'm one week past due (hello Week 41!) and I could continue to schedule out posts for September and October for that maternity leave that I'll eventually get to. I've got some vacation, style, and prepping for baby posts that are waiting to be written (although I already chunked out a lot of content for the next weeks so I just keep scheduling out more!)
This last week has been a total mind game. I'll be honest, I wanted to go late or at least close to my due date because I am a planner and had a list of things I wanted to get done before Hilde's arrival. I was afraid of her coming early and me not being ready. But now I sit on my couch a week past her due date and mostly everything is done. I haven't been having labor nightmares but I have been having school ones. I am the girl who graduated high school 12 years ago and college 8 years ago yet I still have those school nightmares about not knowing I was in a class or not studying for the final. I don't know what that says about me but I will say that I've been liking this waiting to preparing for a huge presentation that essentially is your whole grade but presentations will be randomly drawn over the next 2 weeks. I have to be ready by Monday but it could be a whole two weeks before I get to go and get it down with. Each day makes me feel like I need to do more to prepare and really just be anxious. So like waiting for my turn to present, I wait for my turn to go into labor.
I've had to go to the grocery store again after what I thought would be the last time before baby.
I've had to wash the laundry again after the last load I thought I would wash before baby.
Every date with Bruce and walk around the neighborhood feels like our last before our little girl but then we have another one.
I'm not trying to complain because it is a blessing to get more time with Bruce and my doctor keeps assuring me that I am healthy and the baby is healthy, but man is it hard to wait. As a planner, I've had so much laid out and a due date burned into my brain. I keep trying to readjust the plans and every day I am like " August 17th, 18th, 19th could be her birthday" but then the day passes.
Going out everyone asks me when I am due and it is weird to say last week. Bruce encouraged me to start saying "any day now" which actually makes me feel better because I don't have to talk with strangers about their opinions on going late, inducing, and what's best for my baby.
Today I read Zephaniah 3. "Woe to her who is rebellious and defiled…She does not trust in the Lord; she does not draw near to her God." starts the chapter. Then in verse 8 the Lord declares, "therefore wait for me!" Waiting isn't easy. There are so many seasons in life where we have to wait. Whether it is waiting to meet our daughter, waiting for our turn to present, or the million other things we wait for in life. I was encouraged this morning to wait for the Lord. He knows our little girl's birthday. When my heart wants to be anxious and restless, He asks me to drawn near, to trust Him, and to wait. Today I hold onto His promises as I wait.
So happy 41 weeks Hilde! We can't wait to meet you… so anytime now 😉 haha!