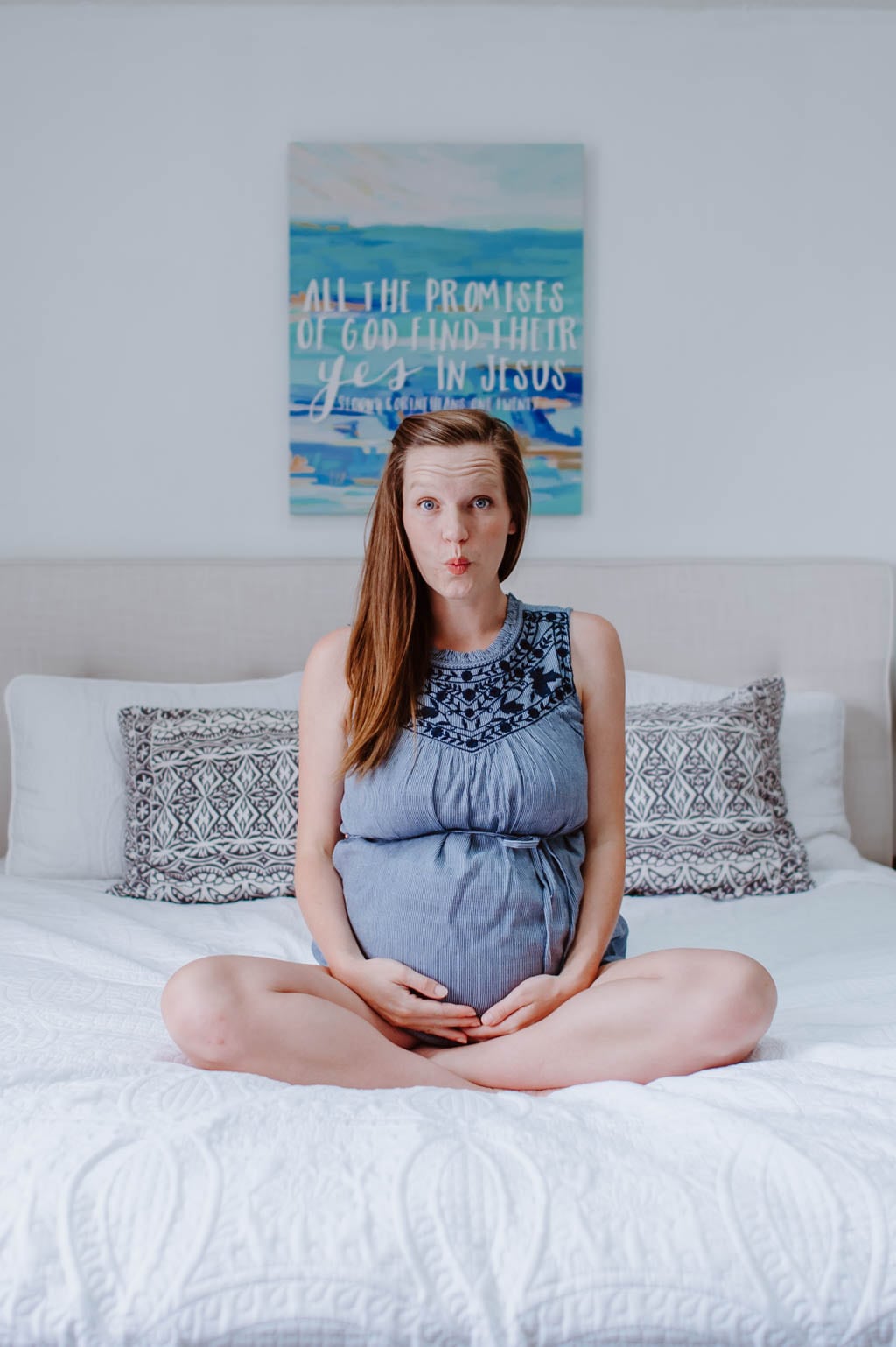 Thank you Macy's Maternity for sponsoring this post! #macysmaternity
At first I couldn't wait to show. The idea of maternity clothes was a bit exciting – I mean, shopping for a really great cause! But by your 3rd trimester, you just start feeling a bit, well, big. Now don't get me wrong, I am actually quite attached to this belly of mine and I love to watch it grow – it really is like magic! But when you are really pregnant in the summer, things can get pretty uncomfortable. While I live in t-shirts and comfy maternity shorts at home, I still try to look comfortable and presentable when I leave the house as well!
These days there are actually really cute and comfortable maternity clothes out there so I made sure to get some for the home stretch – my third trimester! I went online to Macy's Maternity and ordered several things that looked like they fit my requirements – cute and comfortable! haha. Today I thought it would be fun to share with you a quick look into a week of outfits my 3rd trimester!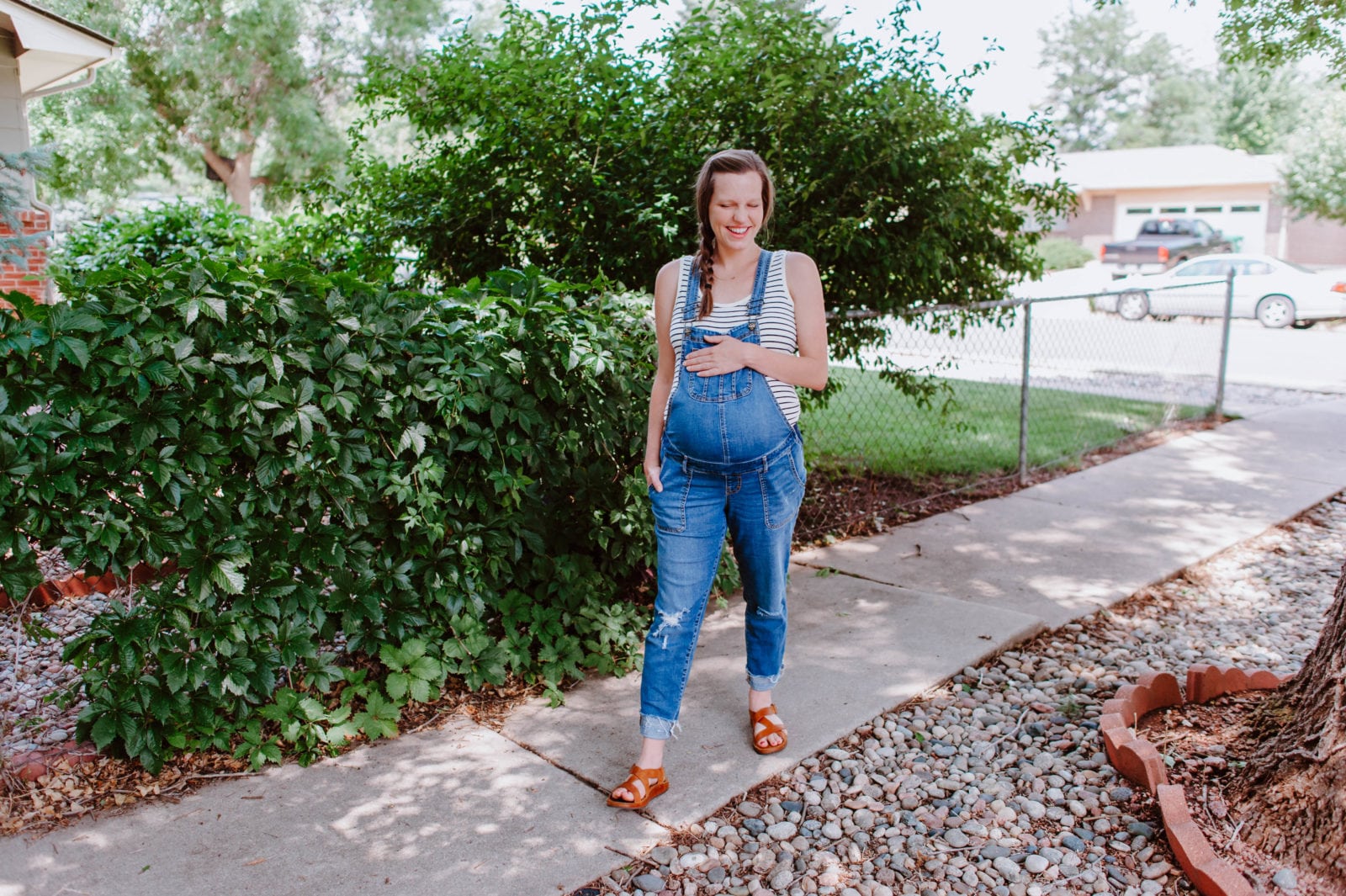 MONDAY
Errands and Lunch with Bruce
Motherhood Maternity Denim Overalls || Motherhood Maternity Ruched Tank Top
Monday was a cooler day – we've been getting some much needed rainstorms that are keeping these days much cooler! Our fridge was low on food and we needed to get plates on our car, so Monday was errand day! Every time I wear these overalls I get all the complements! They are really fun, playful, and adorable!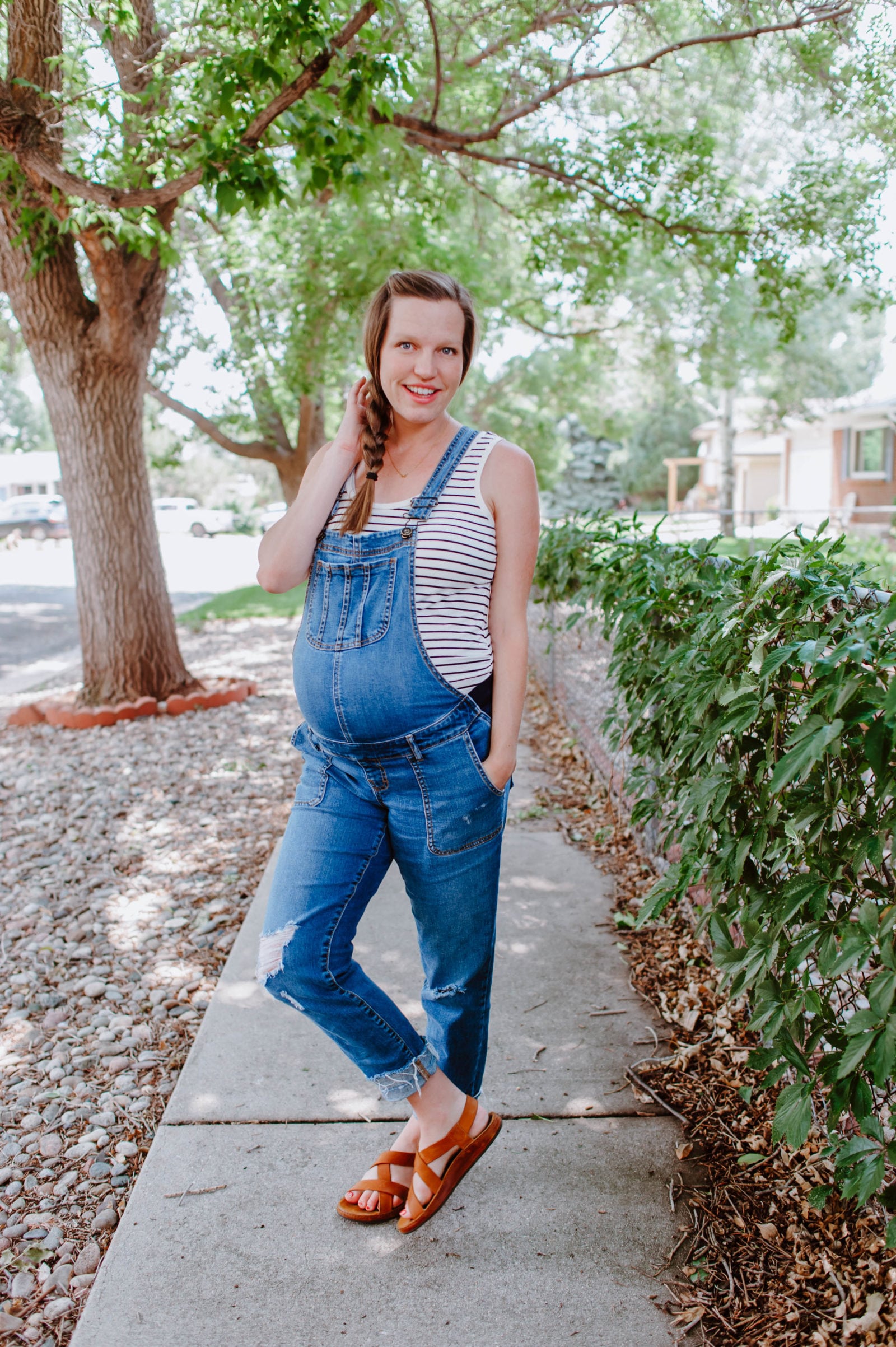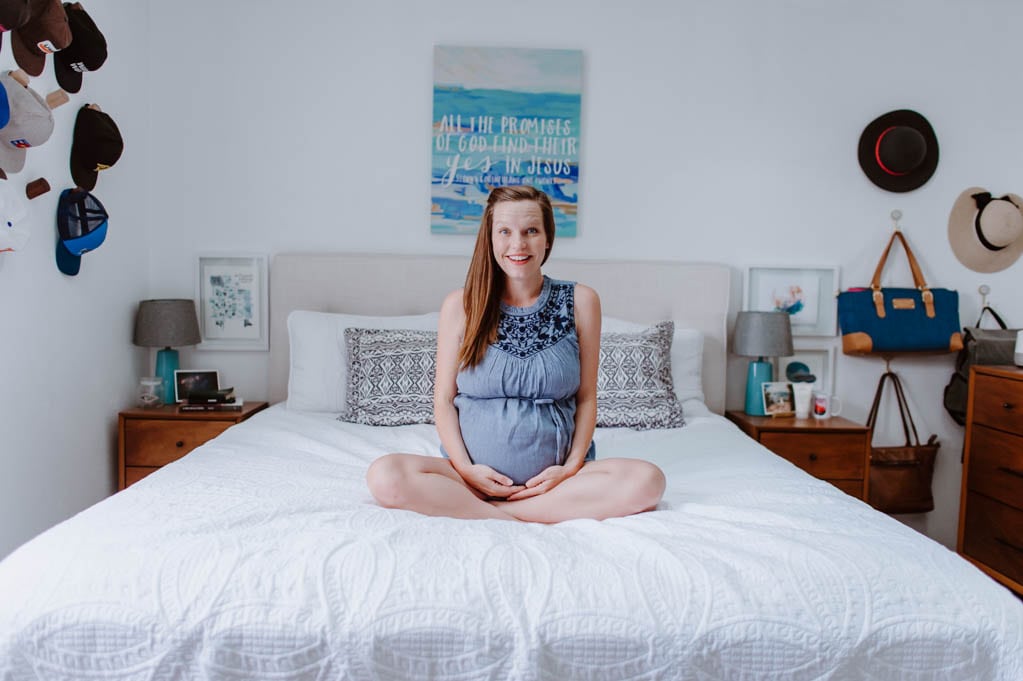 Tuesday
Doctor's Appointment
Motherhood Maternity Embroidered Top || Motherhood Maternity Distressed Denim Shorts
I made a note to not wear dresses to doctors appointments because they always measure my belly, check the heart beat, etc. And if I am wearing shorts, I just have to pull my belly band down but if I am wearing a dress, I have to bear all! haha. I'm a huge fan of this top! It is stylish, comfortable, and keeps me cool!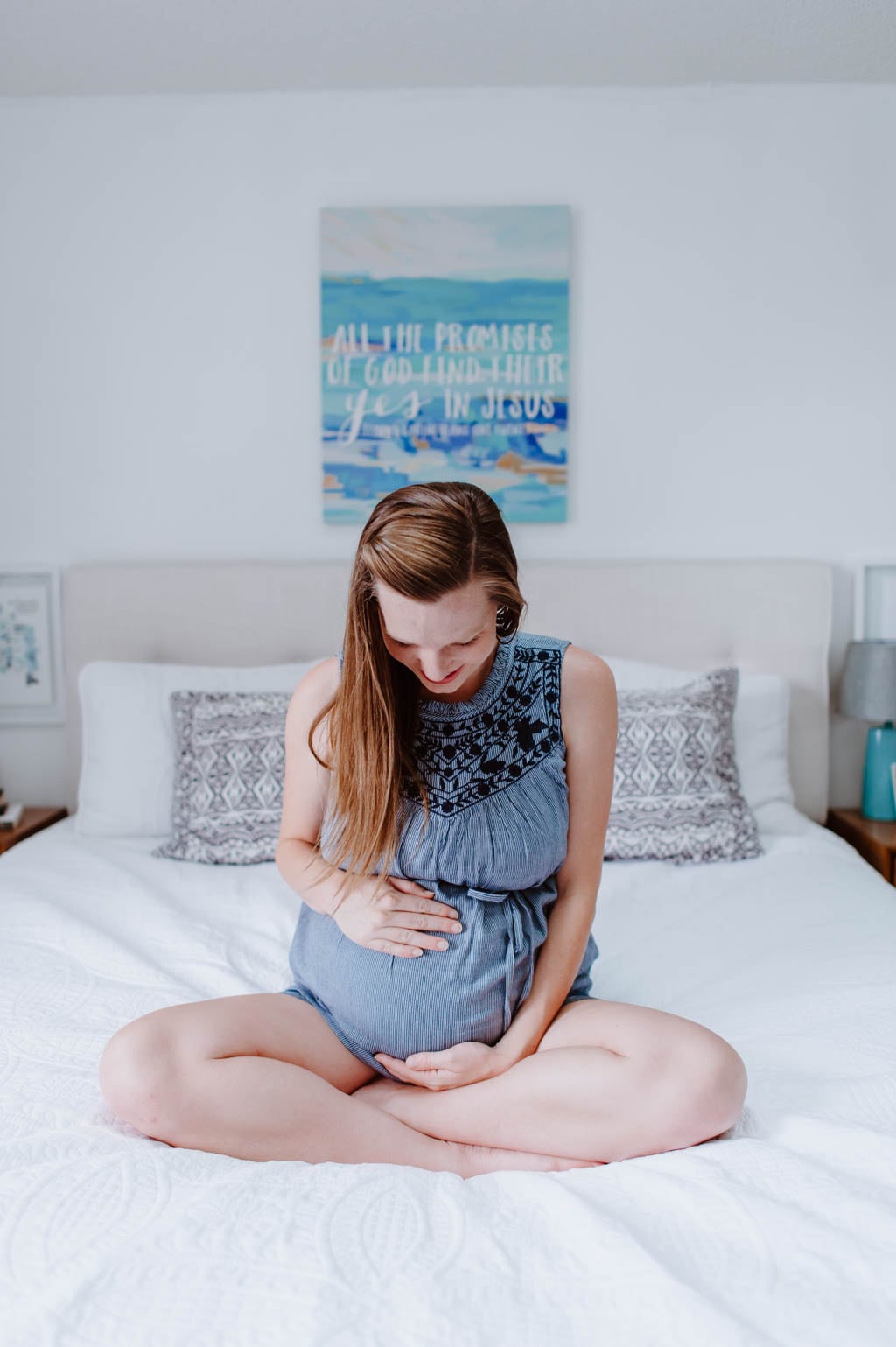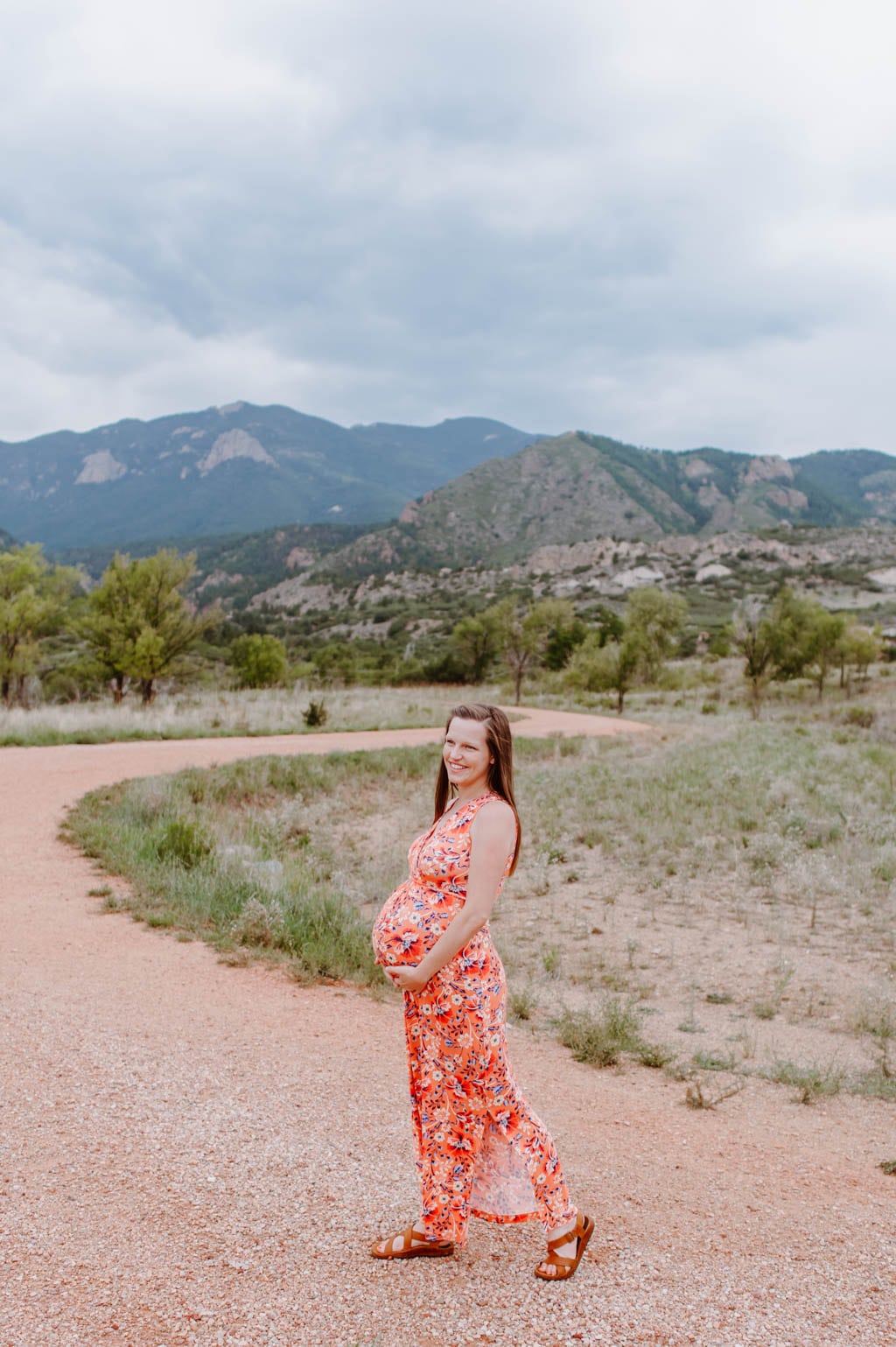 Wednesday
Lunch with Friends
Motherhood Maternity Printed Maxi Dress
Dresses are one of my go-tos for my third trimester! I love how comfortable they are while also making you feel so nice and put together. This maxi dress is the easiest thing to wear (the fabric is as soft as pajamas!) but I look put together! Also I always get complements and congratulations in this dress. People love baby bumps in maxi dresses!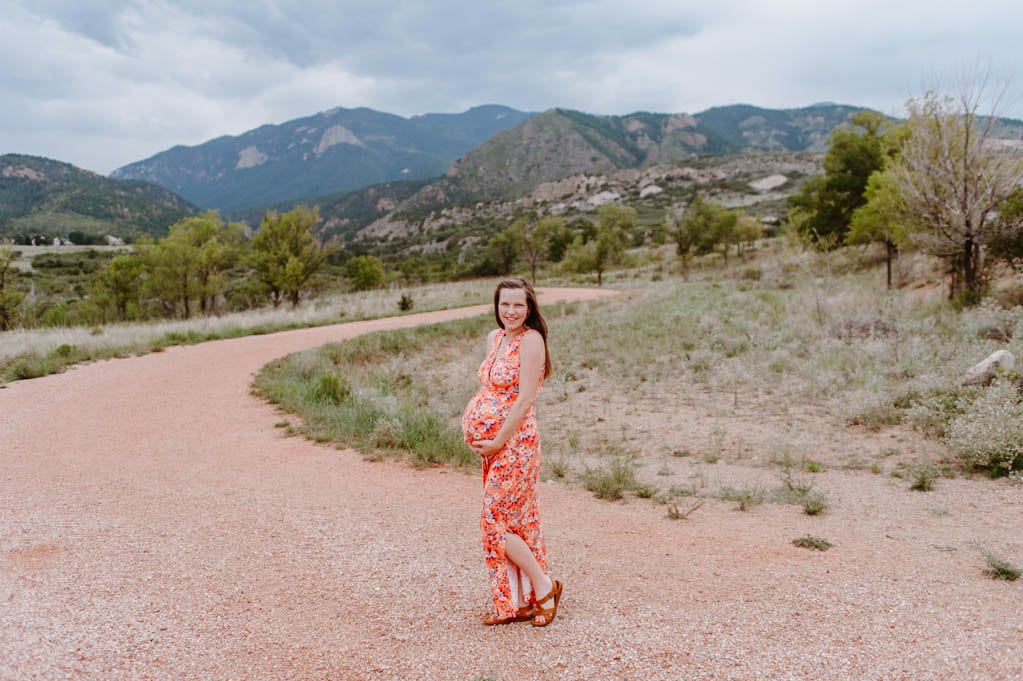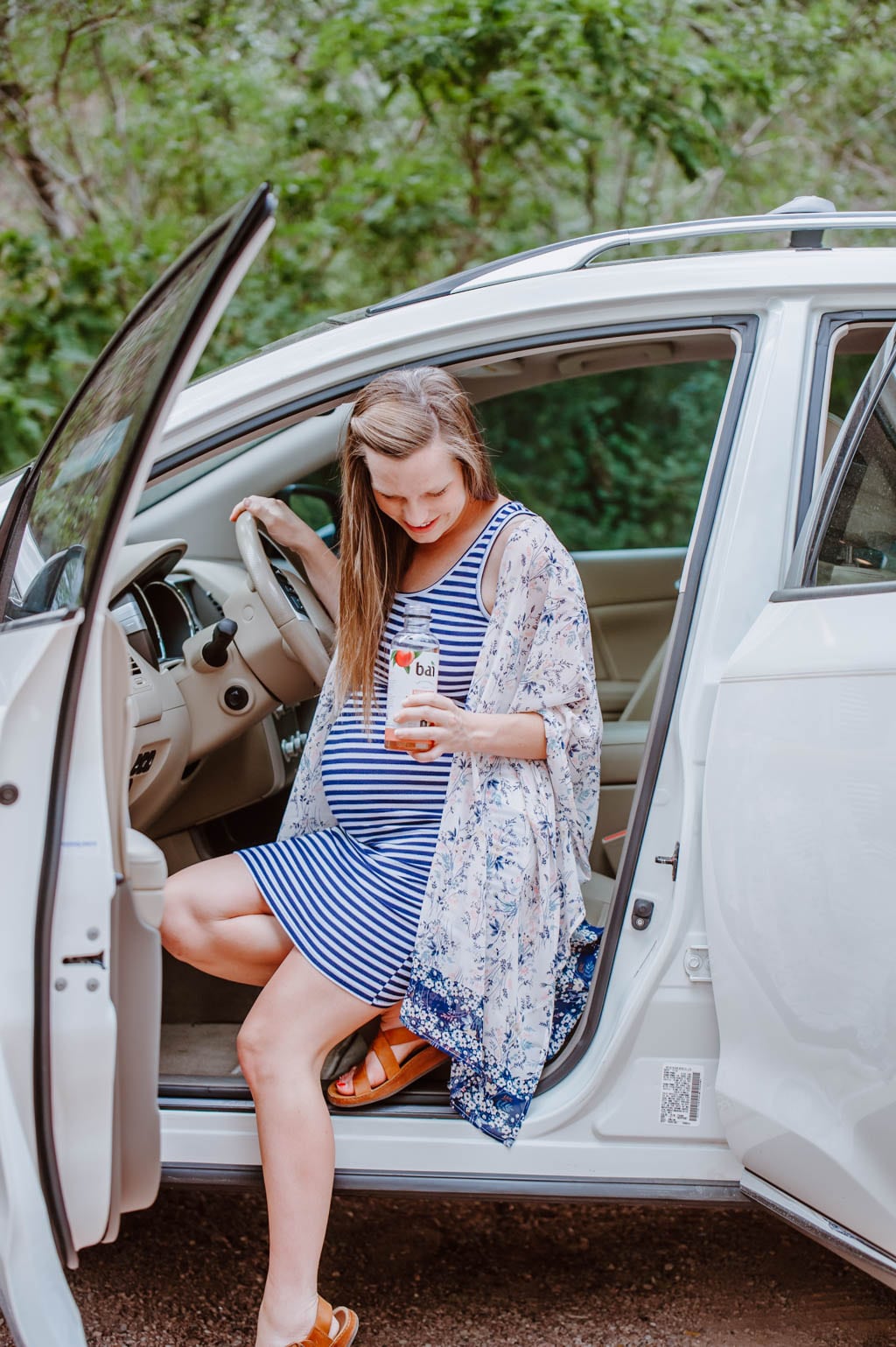 THURSDAY
Girl Time with my Sisters
Motherhood Maternity Printed Kimono Blouse (or this beautiful one!!) || Motherhood Maternity Ribbed Sheath Dress
My sisters flew into town for my baby shower and made me the happiest girl in the world. I am the oldest of four in a family of three girls and a boy! While I LOVE my little brother (he is moving home this month!!!!) I have a sweet relationship with my sisters and it breaks my heart that they don't live in the same town as me! While they were out here, we went on a little road trip to spend time in the beauty of Colorado! I love wearing a kimono over a fitted dress because it keeps me cool while also hiding all the curves! lol.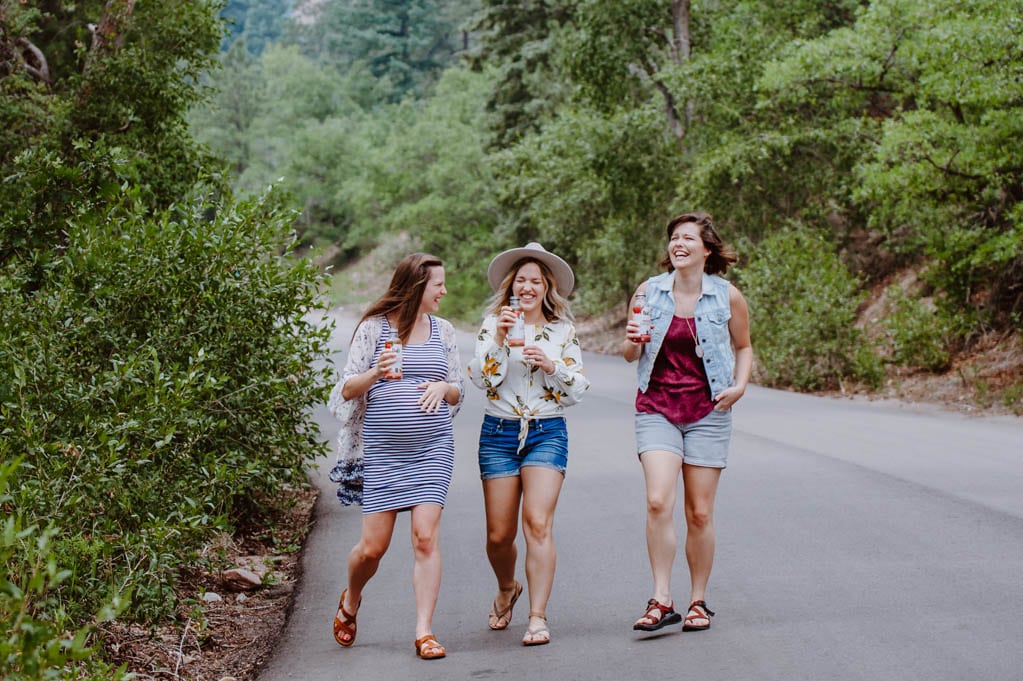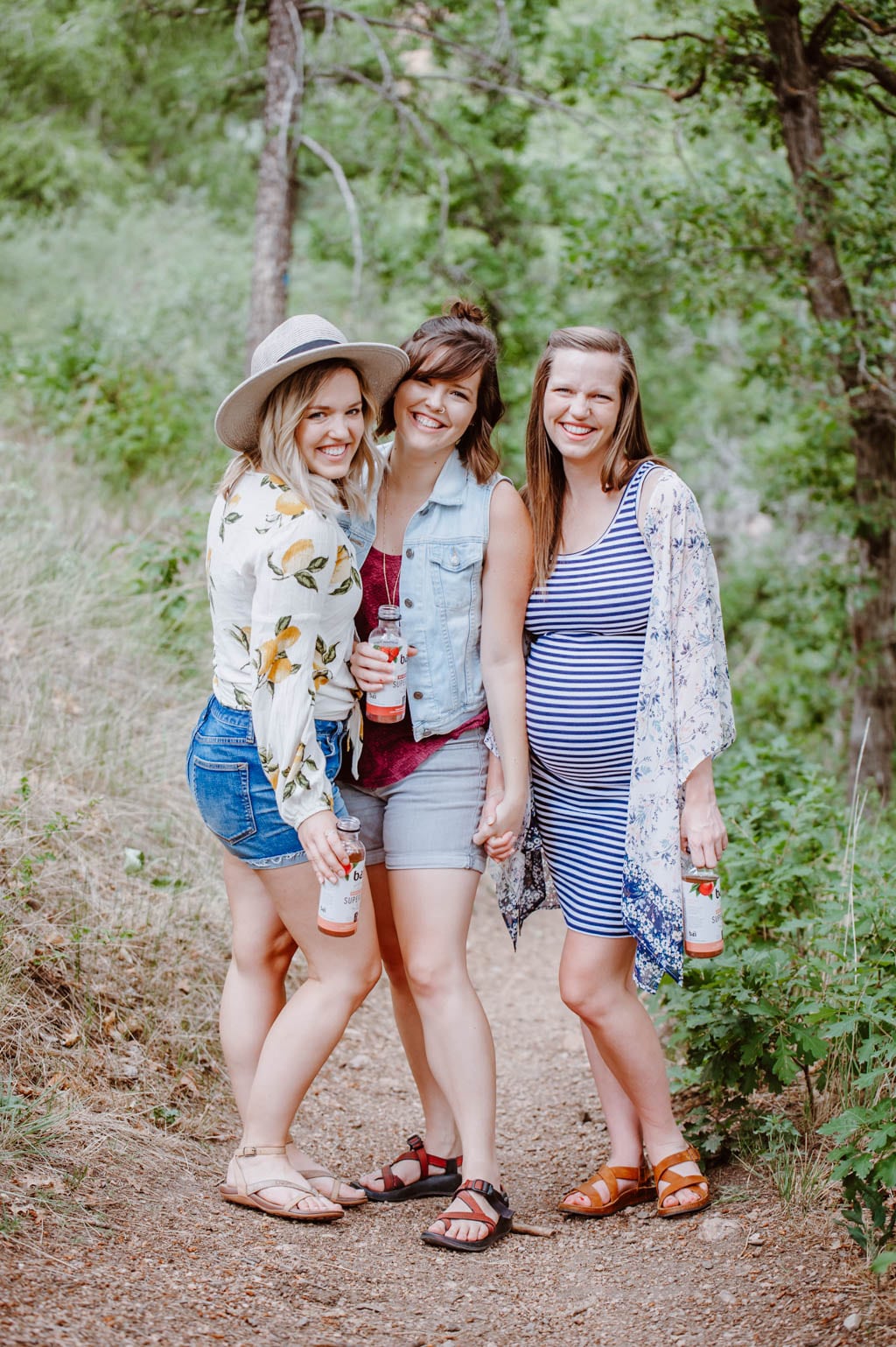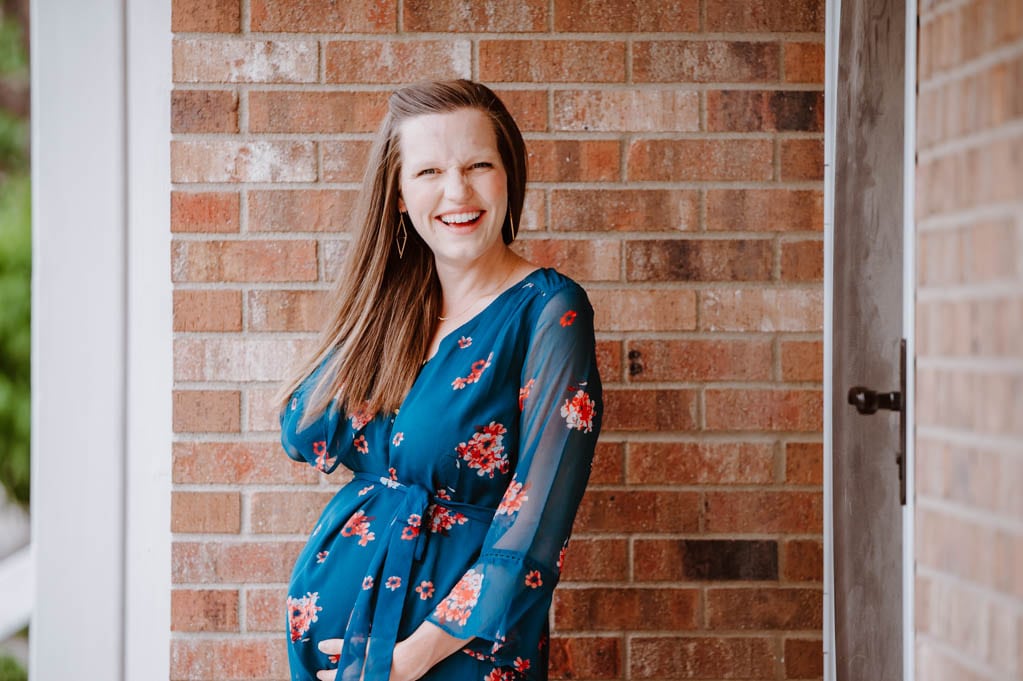 FRIDAY
Dinner out with Friends
A Pea in the Pod Floral Ruffled Maternity Dress (sold out on Macy's but this dress is similar & I love this printed wrap dress as well!)
When going out to eat, it is essential to not have your belly all packed up 😉 Especially around dinnertime and into the evening! That is when our little girl starts going crazy! When I am wearing tight pants or a tight shirt, I am SO ready to go home and change. But if I wear something flowy, I can stay out later with friends! I love this beautiful dress and even wore it to one of my baby showers! It is so beautiful and elegant!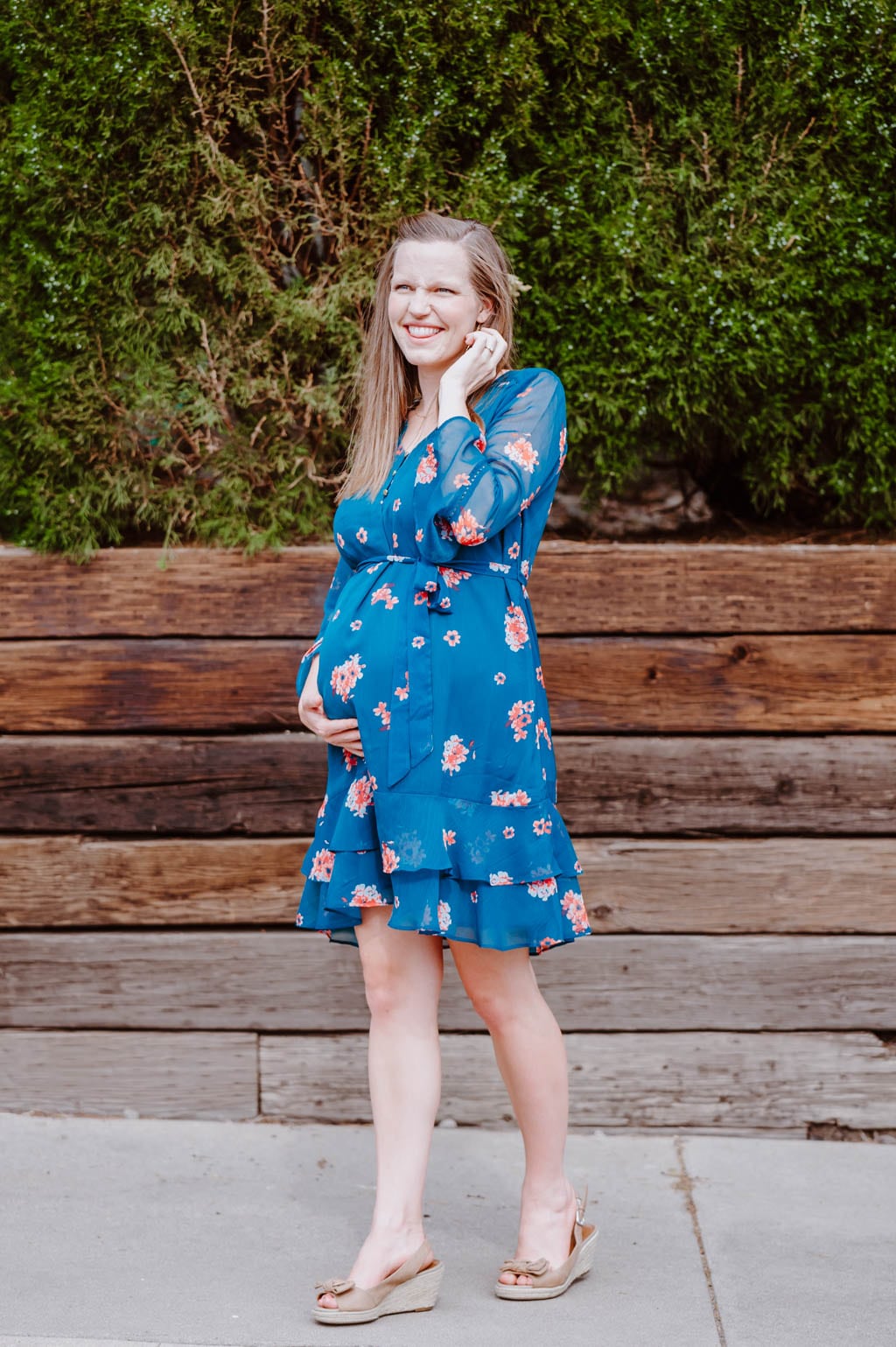 And there you have a week in the life of a preggo lady in her 3rd trimester! Just because you are getting bigger doesn't mean you have to be frumpy! You can have 40 weeks of chic!