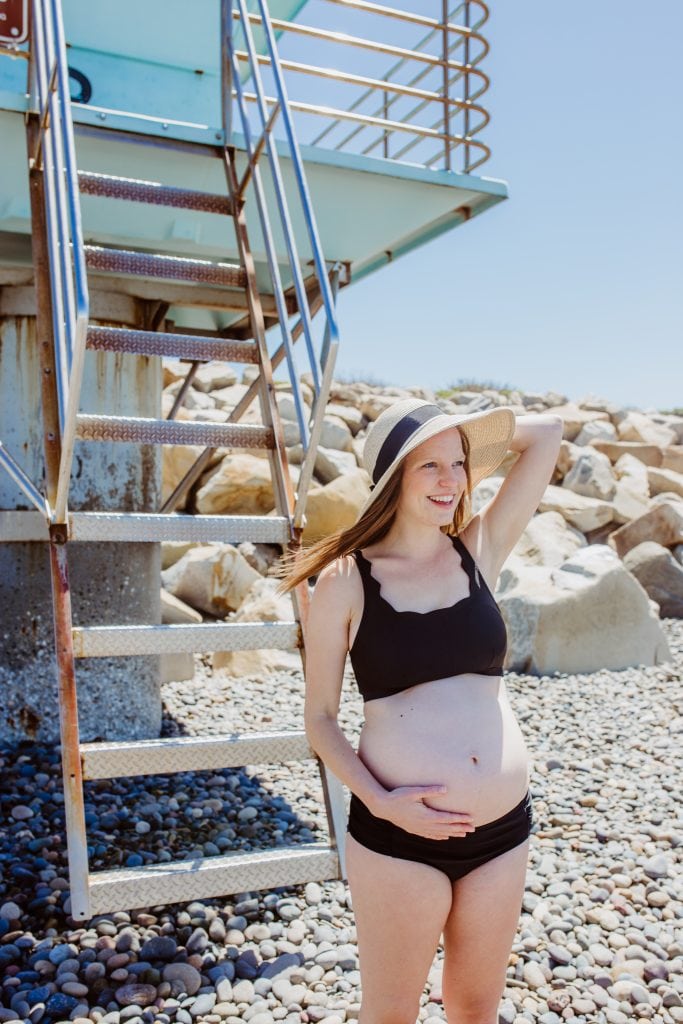 I'll be honest, it isn't always easy to watch (& feel) my body grow. Some days I see the the wondrous things my body is doing and other days I only see the number on the scale. Walking around in a swimsuit (or taking pictures in one) has never been one of my favorite things to do. I – I'm sure just like you – can so easily see the flaws in myself and I can let that hold me back at times. Over the years I've had highs & lows when it comes to my body and perception of this vessel I live in. Now that I am here at 30, I've realized that life is FAR TOO short to spend it picking ourselves apart.
Right now I could easily create a list of things I don't like about my body but I REFUSE to let those thoughts take up mental space or blog space. In college every time one of the girls in our friend group said something negative about themselves/ their body, the rest of us would make them say 5 things they liked about themselves. It was fun to do to each other, not as fun when it happened to you 😉 BUT I think it really helped us realize patterns of negative thinking and switch them. The words we speak over and over to ourselves are what we believe.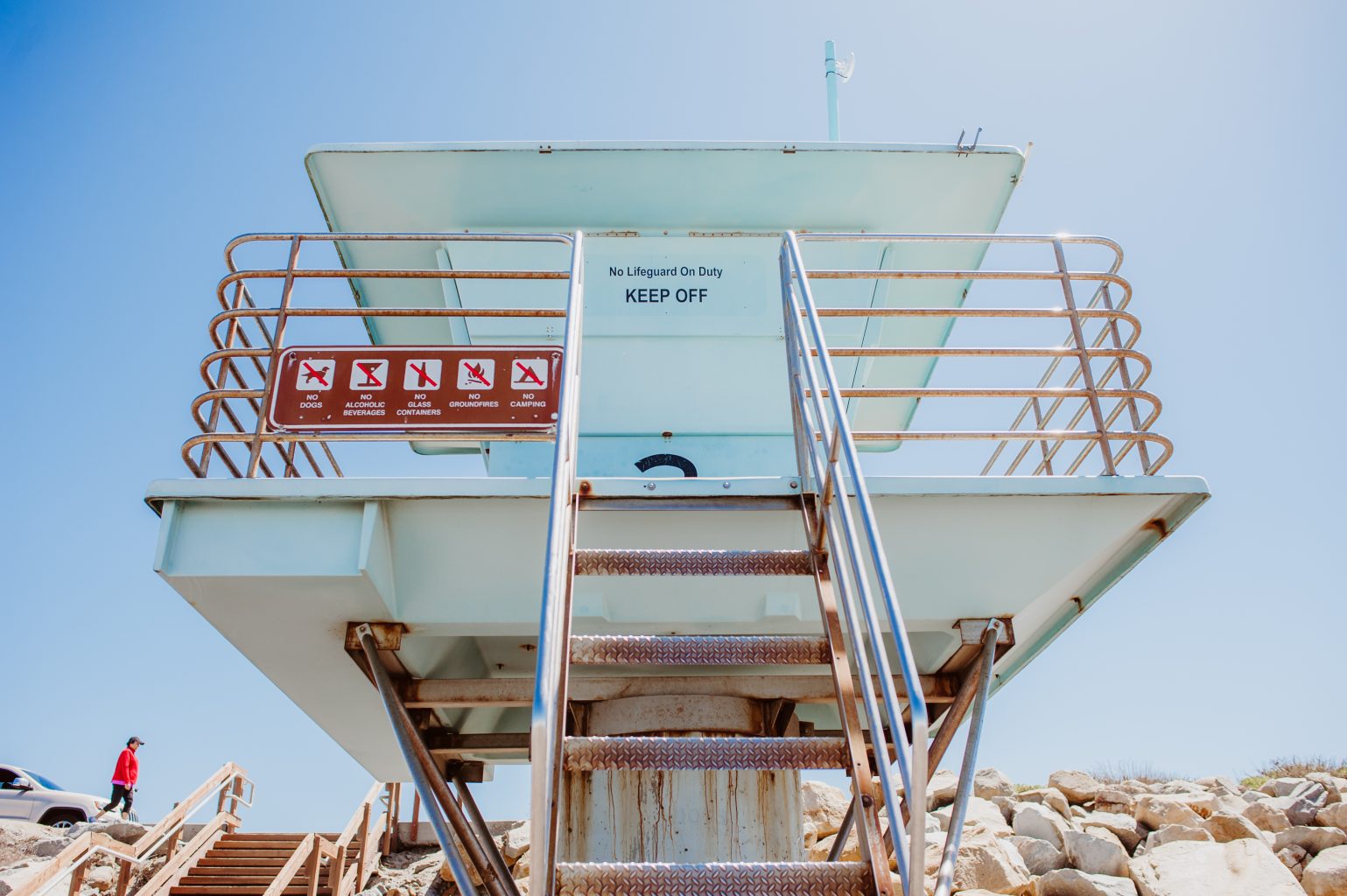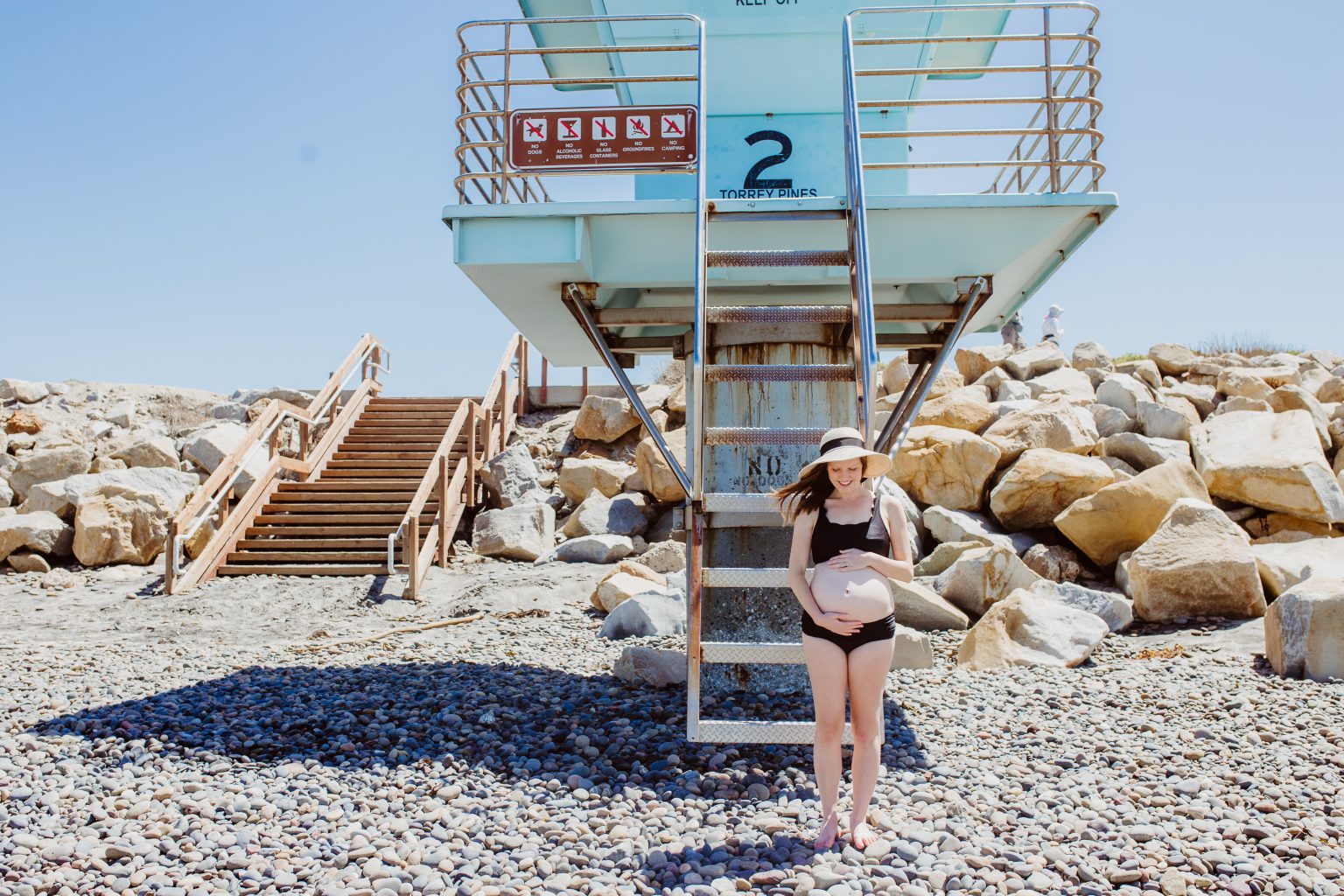 We have to be kind to ourselves. We have to be kind to ourselves so we give our sisters, our friends, our daughters, our mothers permission to do the same. Confident people love deeper and laugh louder. And guess what – confident people are not perfect, they just choose to see past their perceived flaws and see themselves as unique & beautiful.
When I have hard days, Bruce is my go-to. I make him say all the things he thinks are beautiful about me 😉 He is a great husband like that! haha. But even though I love all the complements and his sweet words always are a balm to my soul – I can't rely on him (or any human) to speak self worth into me. I have found that I need scripture. I need to know what my Creator & Savior says about me. Some of these verses I've heard countless times in the Christian community and that sometimes makes them feel not as powerful, but goodness they are full of Truth. The Word of God is living and active and changes lives. Here are some of my favorite verses to focus on when my brain wants to list the things I wish we different about me: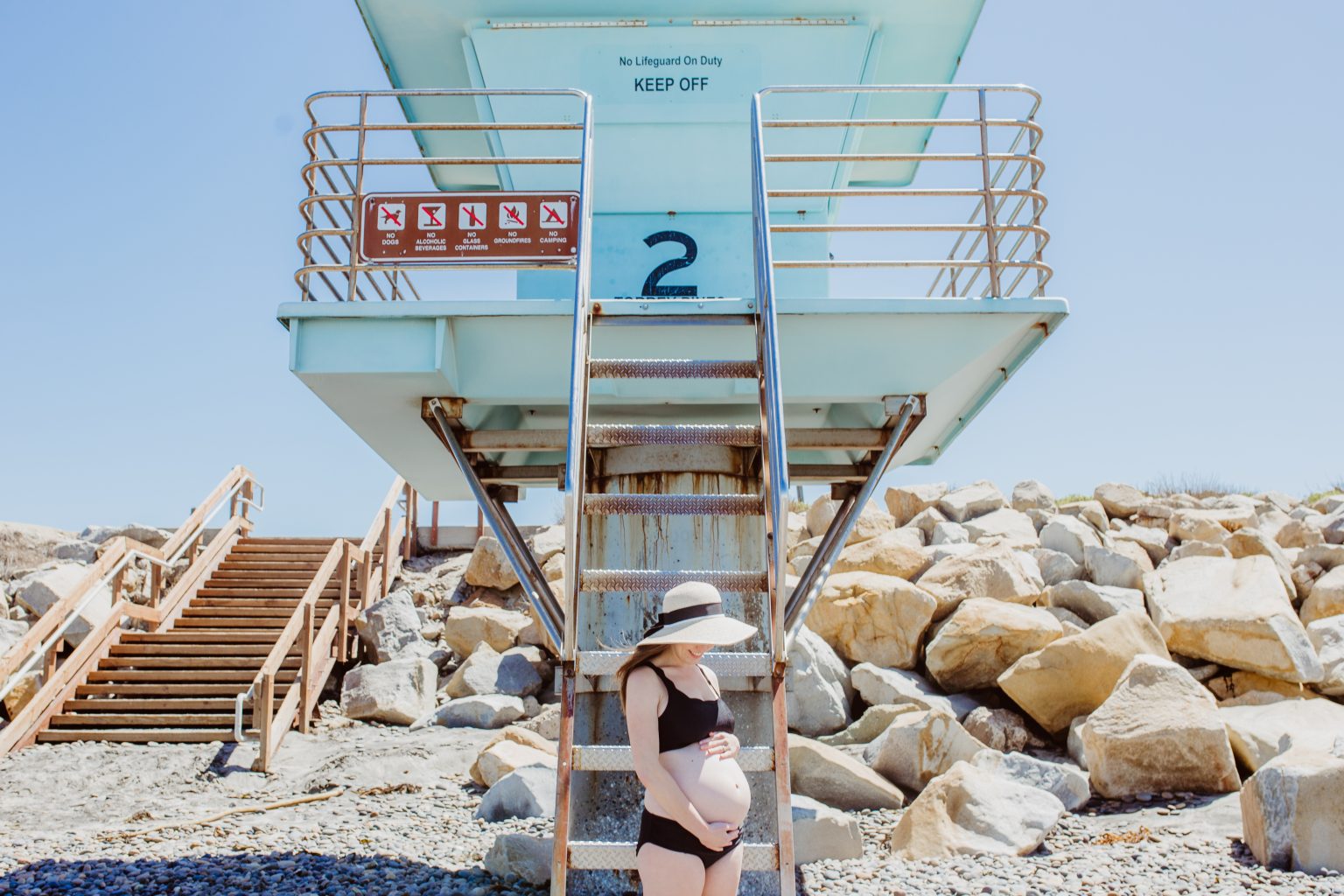 For we are God's handiwork, created in Christ Jesus to do good works, which God prepared in advance for us to do. (Ephesians 2:10)
Since you are precious and honored in my sight, and because I love you, I will give people in exchange for you, nations in exchange for your life. (Isiah 43:4)
You are altogether beautiful, my darling; there is no flaw in you. (Song of Songs 4:7)
I praise you because I am fearfully and wonderfully made; your works are wonderful, I know that full well. (Psalm 139:14)
Look at the birds of the air: they neither sow nor reap nor gather into barns, and yet your heavenly Father feeds them. Are you not of more value than they? And which of you by being anxious can add a single hour to his span of life? And why are you anxious about clothing? Consider the lilies of the field, how they grow: they neither toil nor spin, yet I tell you, even Solomon in all his glory was not arrayed like one of these.  But if God so clothes the grass of the field, which today is alive and tomorrow is thrown into the oven, will he not much more clothe you, O you of little faith? Therefore do not be anxious, saying, 'What shall we eat?' or 'What shall we drink?' or 'What shall we wear?'  For the Gentiles seek after all these things, and your heavenly Father knows that you need them all. But seek first the kingdom of God and his righteousness, and all these things will be added to you. (Mathew 6: 26-33)
Finally, brothers and sisters, whatever is true, whatever is noble, whatever is right, whatever is pure, whatever is lovely, whatever is admirable—if anything is excellent or praiseworthy—think about such things. (Philippians 4:8)
He has made everything beautiful in its time. He has also set eternity in the human heart; yet no one can fathom what God has done from beginning to end. (Ecclesiastes 3:11)
She is more precious than rubies; nothing you desire can compare with her. Long life is in her right hand; in her left hand are riches and honor. Her ways are pleasant ways, and all her paths are peace. She is a tree of life to those who take hold of her; those who hold her fast will be blessed. (Proverbs 3:15-18)
Charm is deceptive, and beauty is fleeting; but a woman who fears the LORD is to be praised. (Proverbs 31:30)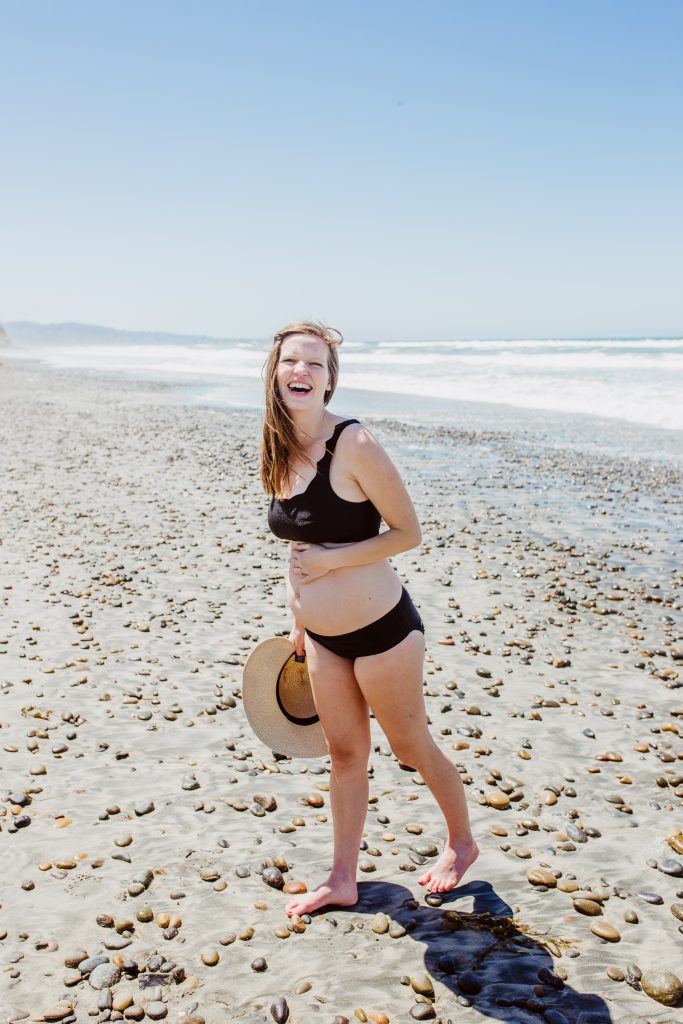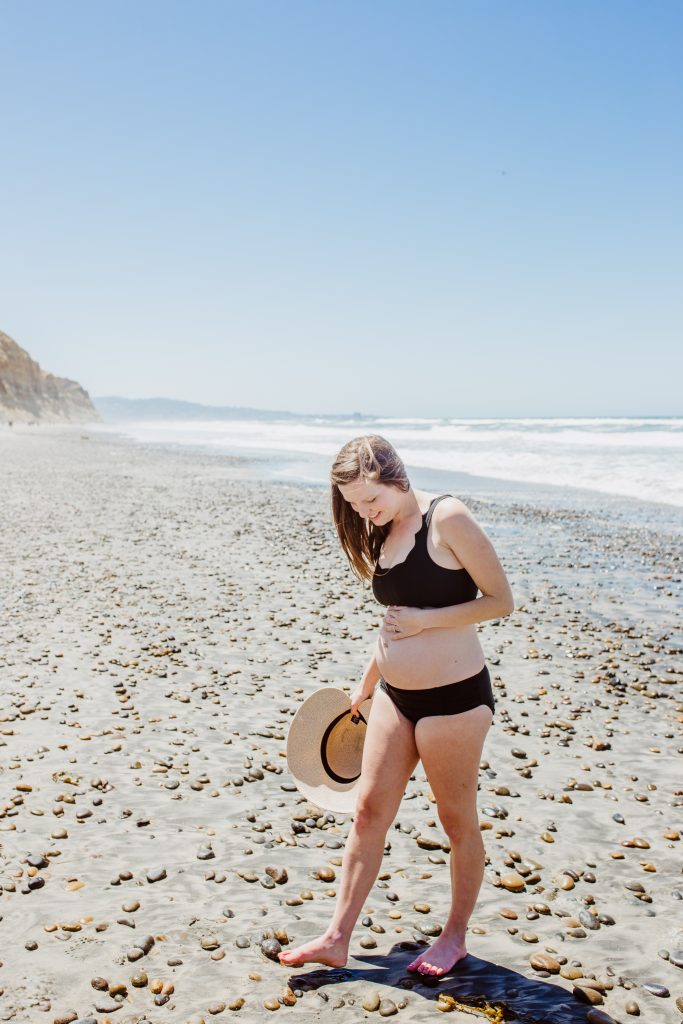 When this post will go live I will be 29 weeks. So you better believe that baby bump is bigger than before but that's because my daughter is growing healthy & packing on the pounds so that she will be warm outside of this womb of mine! I wanted photos in my swimsuit of this season to really just cherish what my body is doing and remember this season. This isn't about getting a body that is ready for summer – it is about letting this body of mine enjoy summer no matter the size or the dimples or the blemishes.
I want my daughter to know that as she is being knit together in my womb, she is fearfully & wonderfully made. That she is valued and beautiful no matter what the world, fear, or others say. And she is so very loved.
OUTFIT DETAILS: Swim Top || Bottoms || Hat