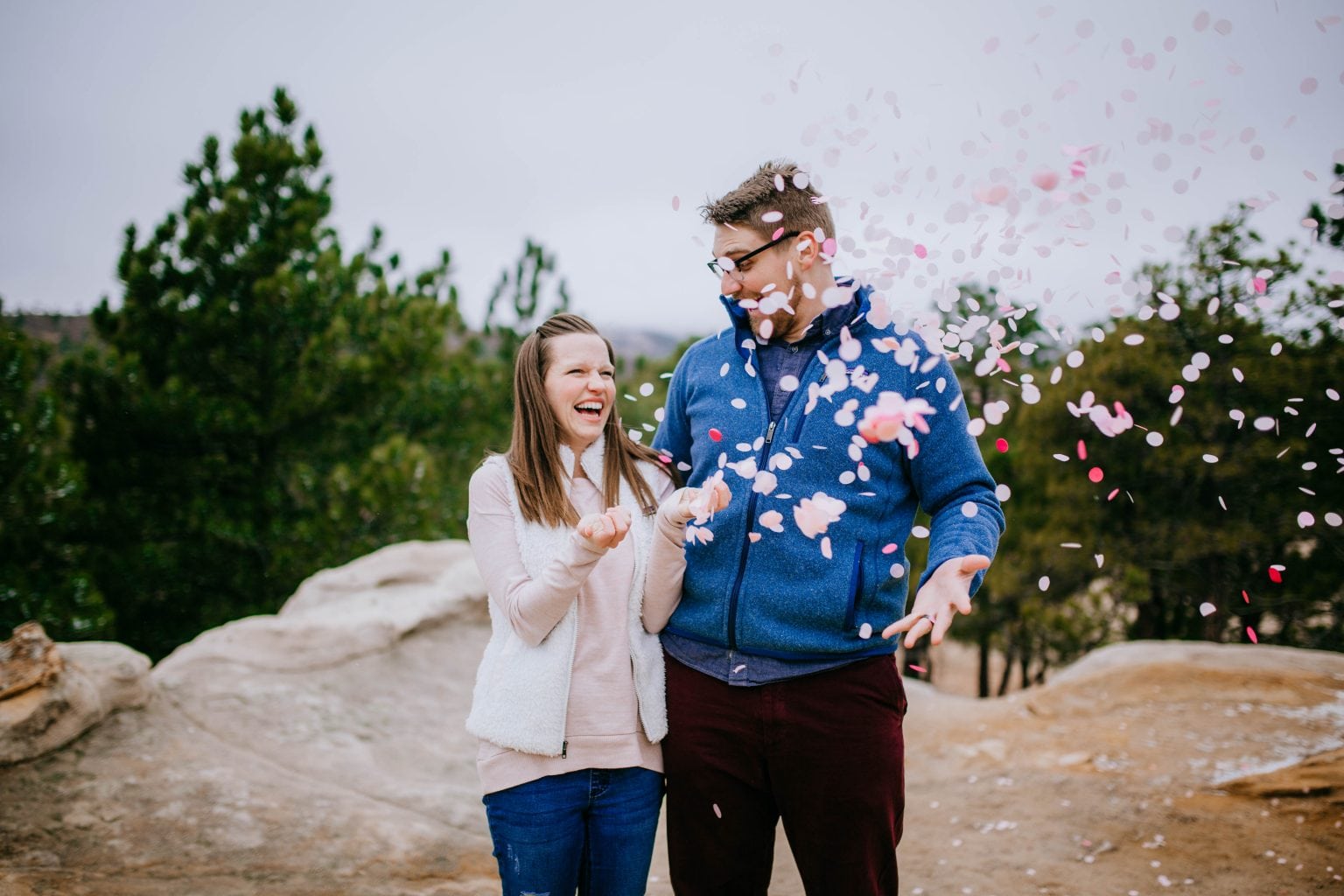 It felt like waiting forever to figure out the gender of our little baby. In the weeks that lead up to our ultrasound appointment I was struggling over the pronouns to use when talking to & about the baby and I was trying to plan without really knowing. When our ultrasound appointment day came, I couldn't believe it. Everything felt so surreal – Bruce getting off work early, driving to the OBGYN, watching the tv screen with our little baby & our wonderful ultrasound technician talking us through everything, and texting to meet up with our photographer Ashlee Kay to capture this moment.
It is a girl. 
We finally can talk about her moving around, her kicking, her wiggling. We can plan her room and prepare for our daughter. It's been pretty emotional for me because it feels more personal than it ever was before. A little girl is coming into our lives, she's with me now – tickling my sides as I write this. I told Bruce on our drive home after the appointment that now when I go anywhere by myself I am just going to call it a "Girl's Trip" because it's me and the little girl!
The burden of parenthood feels more present than before. Know that I know the gender, I can actually start envisioning our lives together. The reality of parenting my little girl alongside of Bruce is clearer. I knew I loved the baby before, but now I love her even more. And not because she is a girl – I would have loved a boy just as much – but because I know more about who she is and our relationship is more personal than it was days before.
We're rejoicing over a healthy baby girl, wiggling in my womb, and topping the charts at 80th percentile of growth (aka she is bigger that 80% of the babies at her age!) And we are trusting God with all the unknown. I may be weak but He is strong (2 Corinthians 12:9&10) I am not a perfect parent, but the Lord is. And He is with us in this journey, in this season. I am overjoyed.