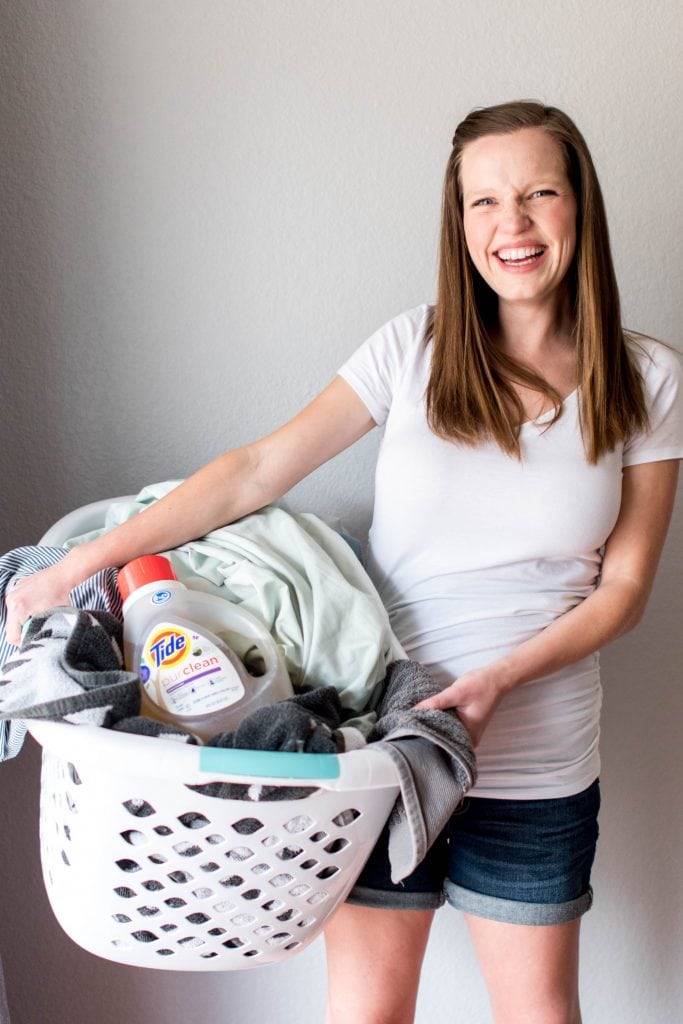 This post has been sponsored by Tide. All thoughts and opinions are my own.
Guys, we're having a baby! I am sure you've figure it out by now because I cannot stop talking about it (sorry if I turned into that girl!) but it really has impacted so many facets of my life. As a lifestyle blog, this place has always been about the seasons and places I am in – which mostly has been married in Colorado. But now with this little one (who is moving around like crazy right now as I type this!) is coming into our worlds and switching everything up. I knew becoming a mama would change me, but I didn't expect all the ways or that it would happen so fast. The moment I saw the positive pregnancy test, I felt the start of something new!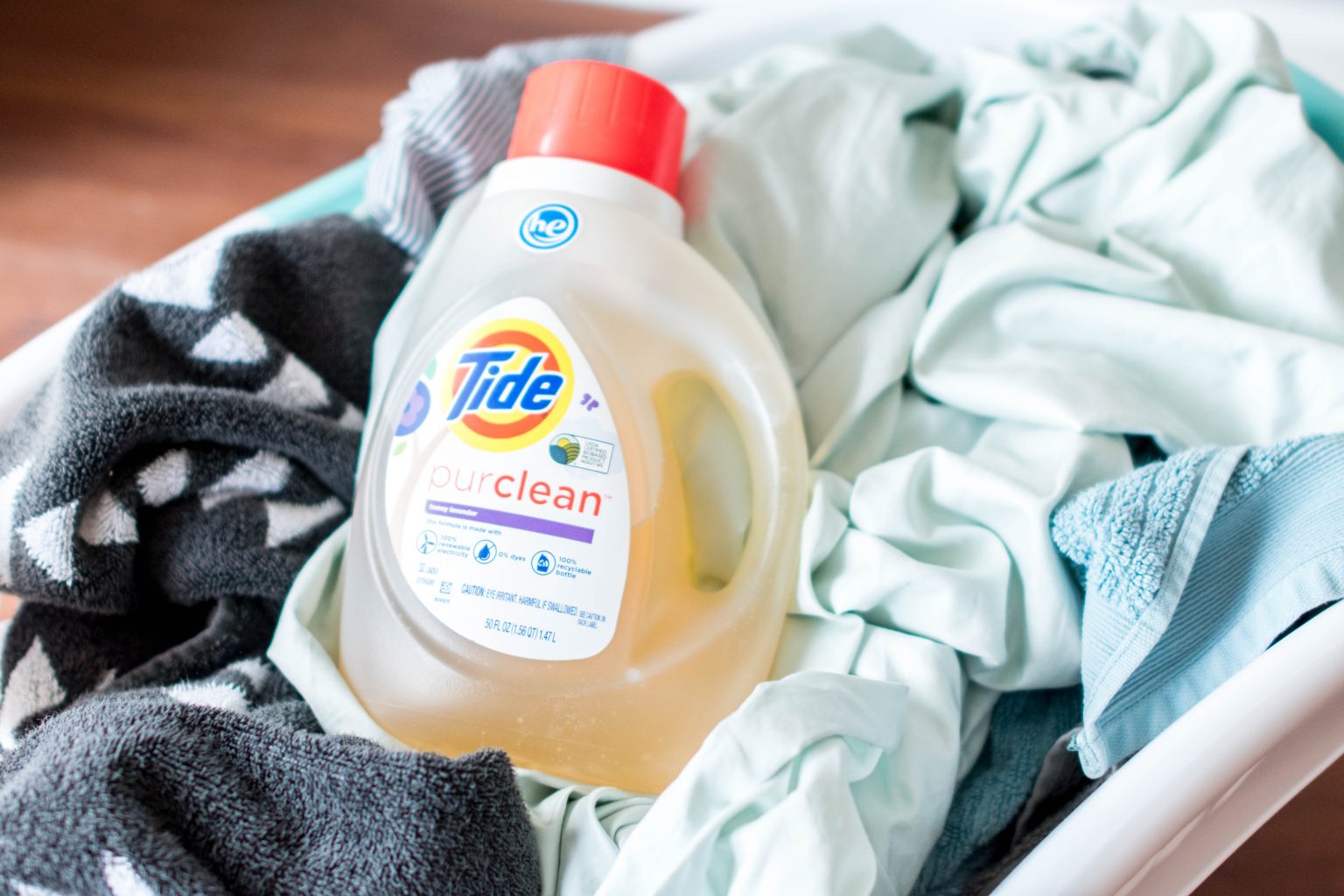 I've always liked clean & green living – I mean, I live in Colorado. I have recycled my whole life and I take less showers to save on water (or something like that 😉 ) but having a baby made all those little things feel more important. I started switching over all my hygiene & beauty products as a goal for the new year. When I announced my goals here, I didn't say that it was all because of the baby but it was! This little Mayberry was the push I needed to rethink the way I did so many little things. But it is not just my bathroom, I'm going room to room and cleaning out / upgrading products to make our home a little more cleaner and a little more greener!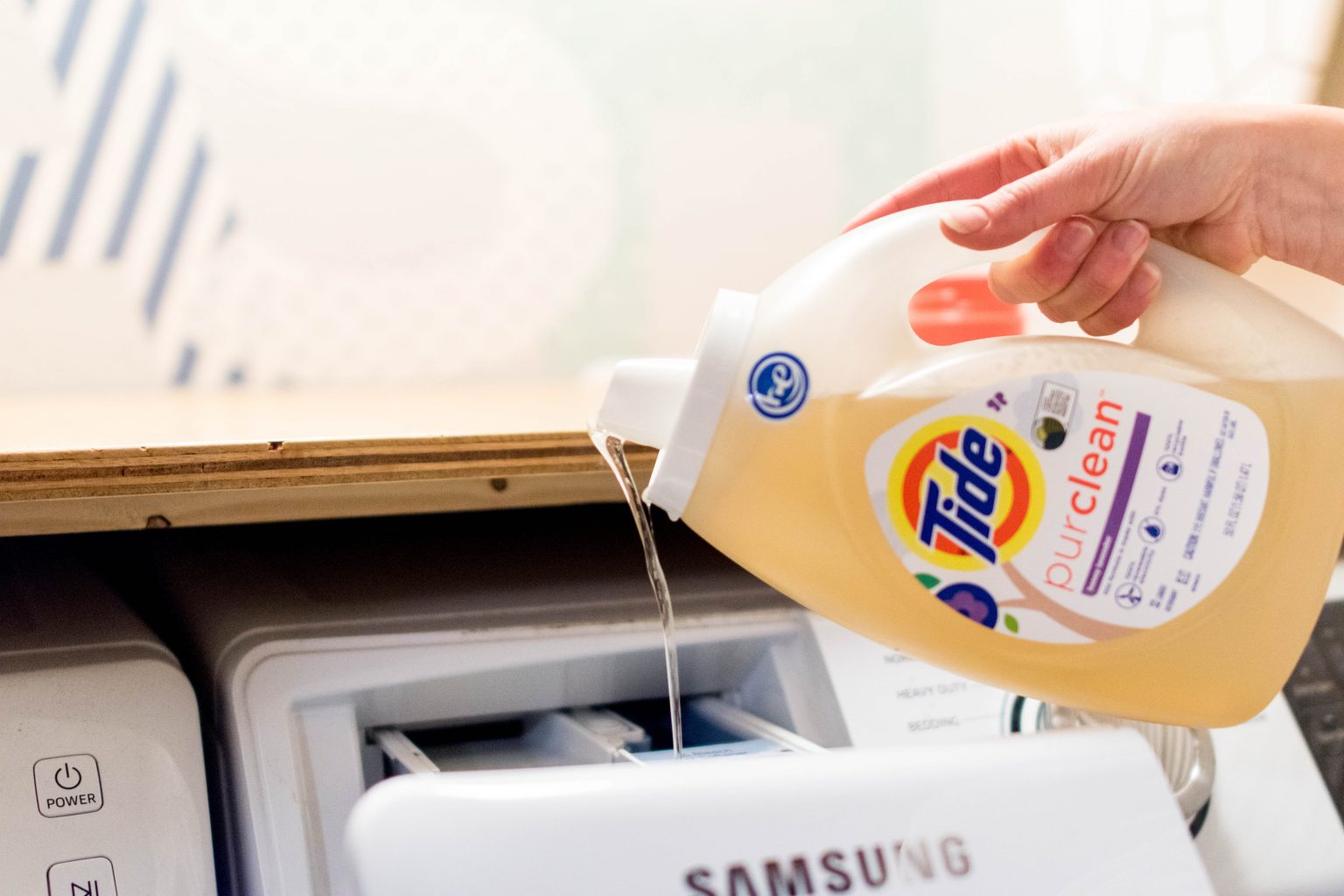 I am a huge fan of Tide. I just love clean clothes that smell good and Tide has consistently provided that for me. I've switched it up once or twice and have honestly been disappointed – either my workout clothes still smell like BO or my white shirts started to look cream. I could always rely on Tide so I always went back. The other day I went to Amazon to order new detergent and I saw Tide Purclean™ Laundry Detergent listed in my search. It was a bit like the best of both worlds and I knew I had to order it to try it out. Which, side note, if you don't already shop on Amazon Prime for products like this – you need to! I always get great deals, that 2-day Prime shipping that I love, and I don't have to lug around heavy bottles of anything in the store. Plus if you are anything like me, you don't always remember what you need when you are at the store – you remember when you are trying to do a load of laundry and already thrown all the laundry in the washer 😉 Instead of trying to write it down and hope I remember for my next trip to the store, I just grab my phone or computer and Amazon Prime it! And, bonus? Sign up for Amazon's subscribe and save option (aka the perfect option for those who lose track of their to do lists) and save $2 off your first order of Tide Purclean!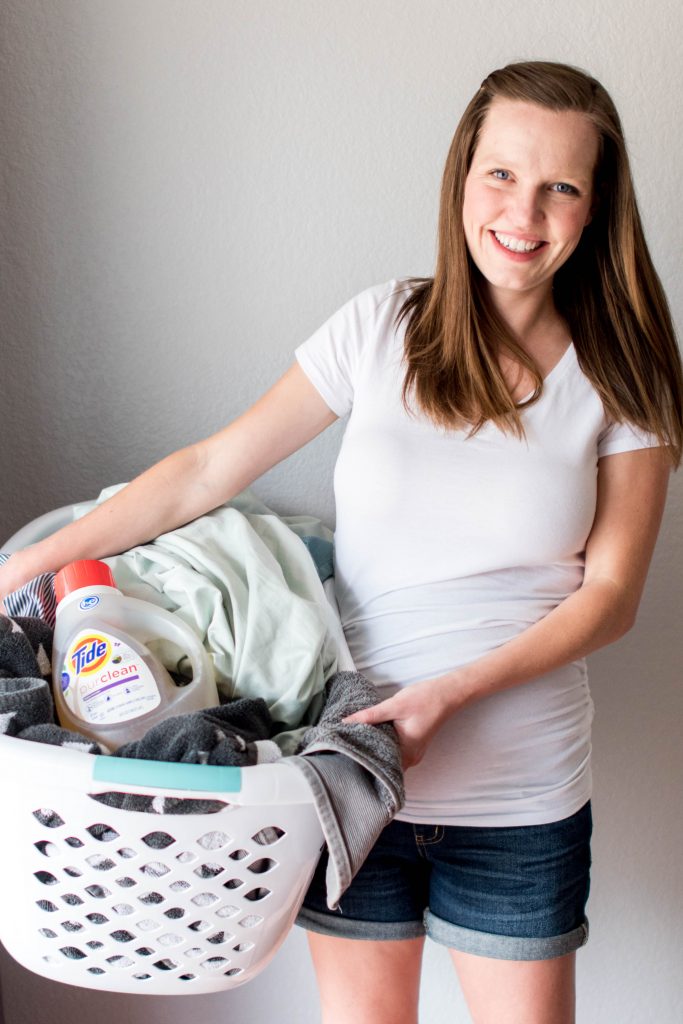 What I like about Tide Purclean is that it is a plant-based liquid laundry detergent.  It is a USDA certified bio-based detergent which means the formula is made with 100% renewable wind power electricity at a zero manufacturing waste to landfill site and it contains no dyes, chlorine, phosphates or brighteners! It is cleaner and greener. But the best part is that it still cleans like Tide! It cleans well even in cold water and my clothes come out feeling and smelling good! It's the way I used to do laundry but better. Rethinking the way you clean doesn't need to be huge changes or way more expensive, it may just be switching your Amazon order to something new!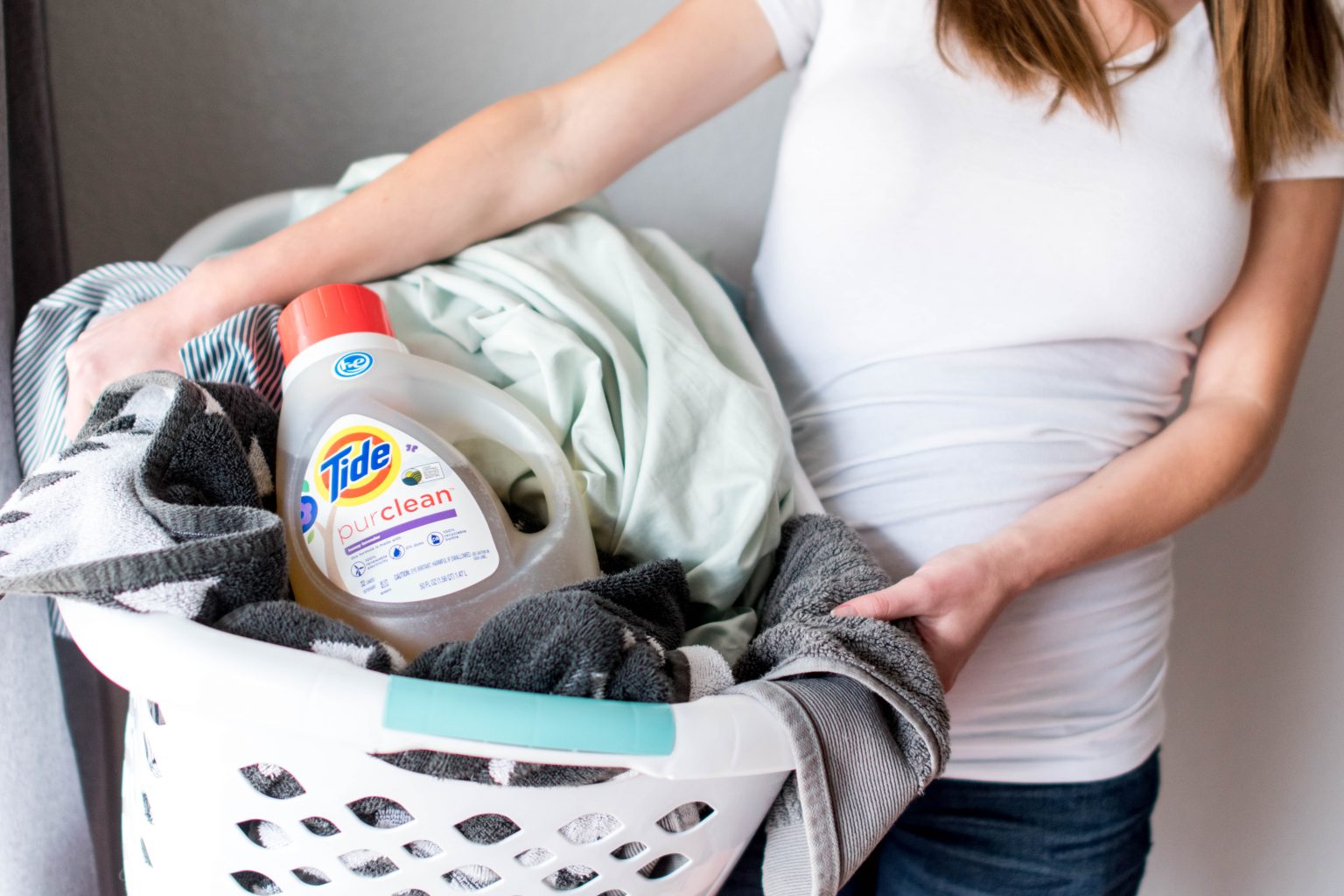 That's just one little way make things cleaner & greener but all those little things add up and make a difference. It is important for me to create a home that is safe for our family – and even more important as we're growing from just the two of us!