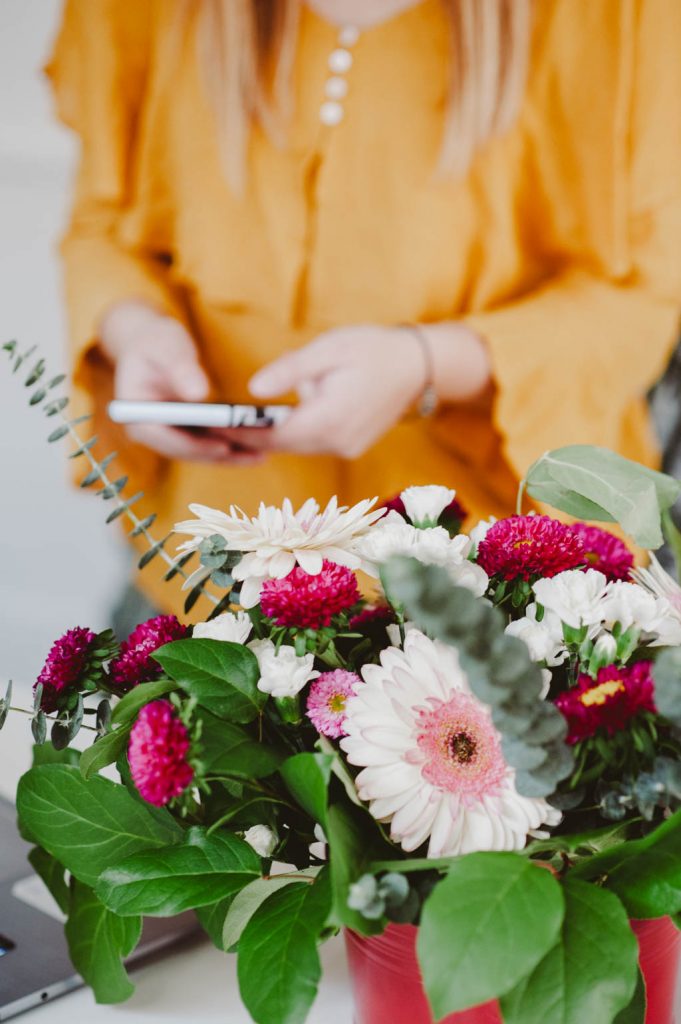 A couple weeks ago I met up with Kristen of Gather to Flourish to work on some fun branding photos for her new business! We had a lot of fun in a studio setting, creating flower arrangements, fulfilling orders, and writing things down. We rented a beautiful studio space to tell the story of her brand!
I love working with other creatives on projects like this. I do lifestyle photography for my blog on the regular but connecting with other creatives to help tell their stories too is such a gift! I was so excited to finally meet Kristen after months of emailing & get these fun photos!
She'll be able to use all these photos (and more!) for branding, social media, and those #fridayintroduction posts! And I'm just excited to have her beautiful face now a part of her website and branding!! If you are a local creative and looking to work together, we have more information on our Photography Page!