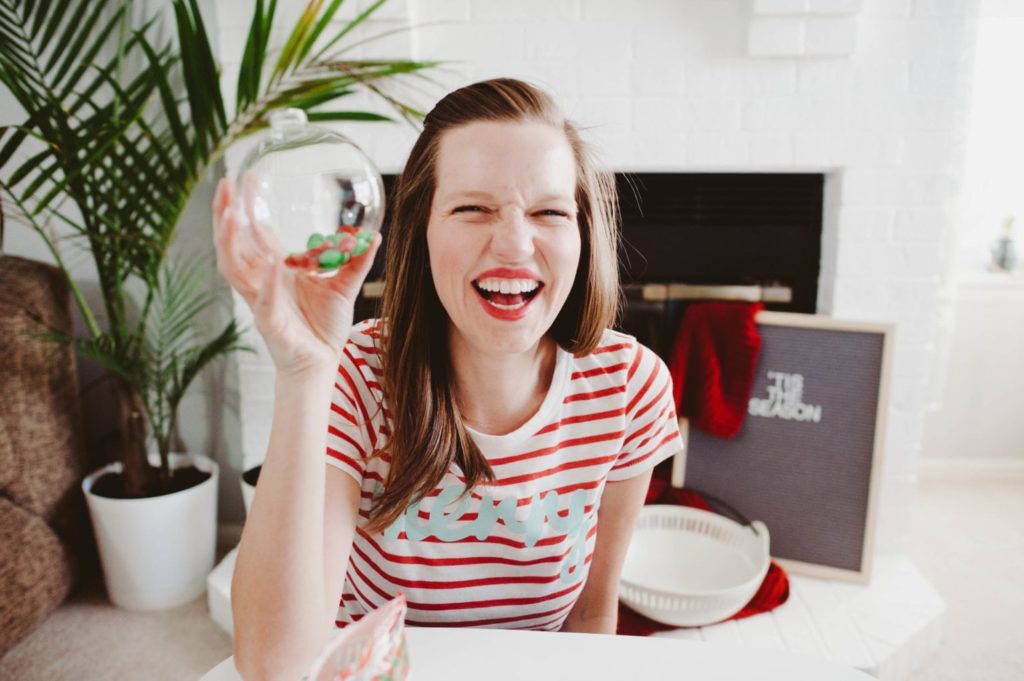 This post has been sponsored ©2017 Mars, Incorporated and its Affiliates. All thoughts and opinions are my own.
Every year we host or attend an Ugly Christmas Sweater party. I think we can all agree they are one of the most fun holiday traditions! The thrill of the hunt looking through thrift stores to find the perfect sweater, the overly festive images and Instagrams, and the competitions of who found the BEST ugly sweater – it is just all great! This year, I wanted to have some party favors for all the guests – because let's be real – everyone is a winner at an Ugly Sweater Party! I found these Kroger exclusive Ugly Sweater M&M'S® in the seasonal aisle at King Soopers and threw them in my cart. I knew they had to be included! They are Kroger exclusives as well which makes them that much more exciting!! I made M&M'S ornaments by filling clear ornaments with those festive M&M'S! Decoration, treats, and a party favor all in one!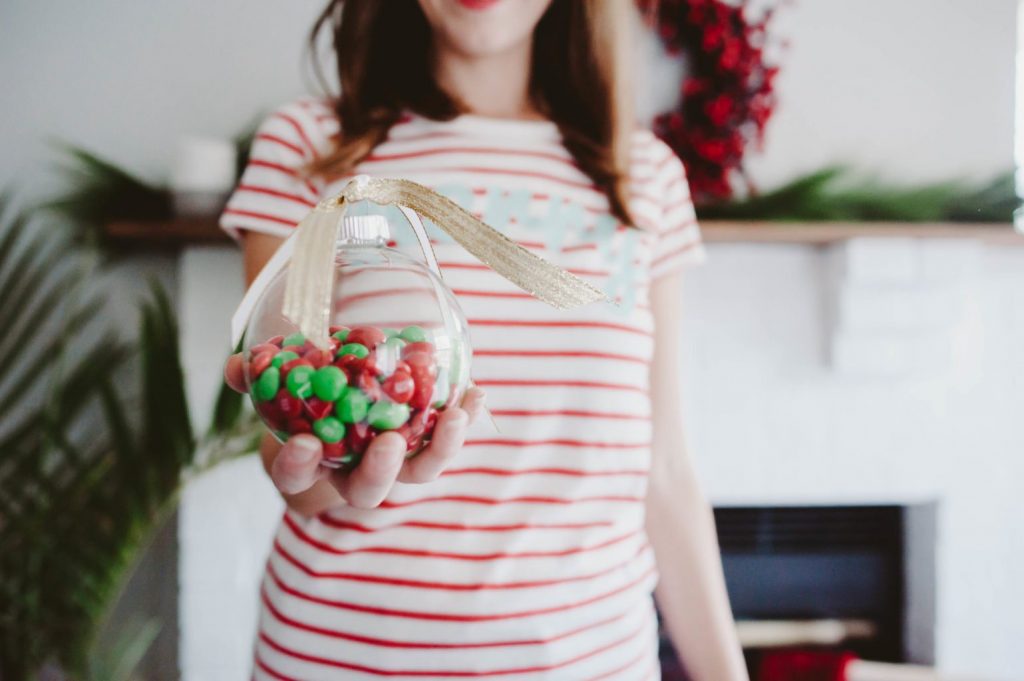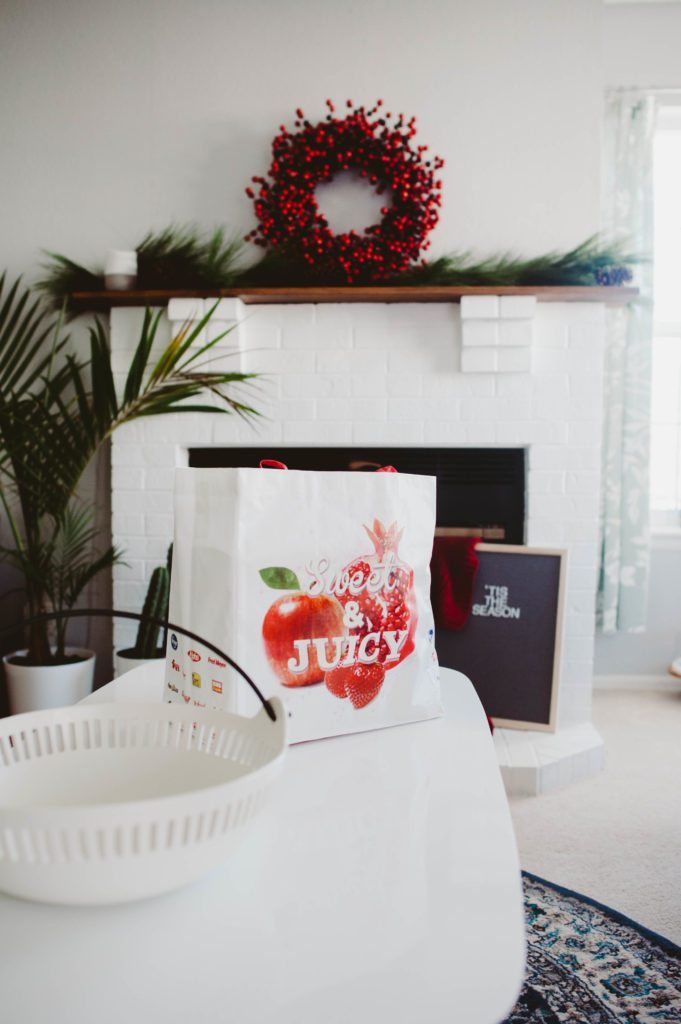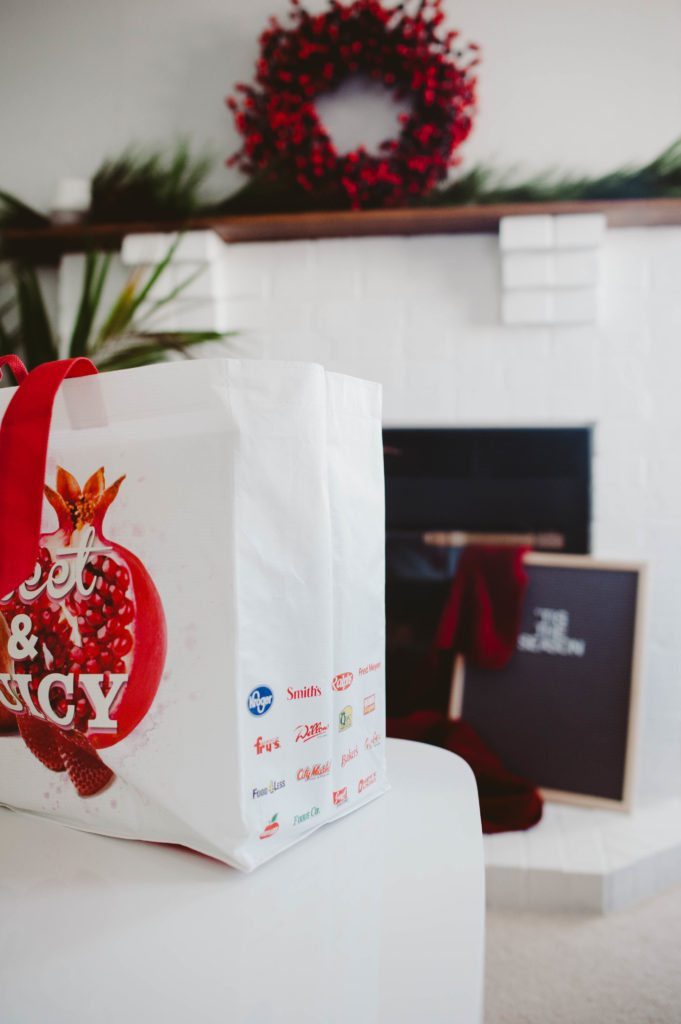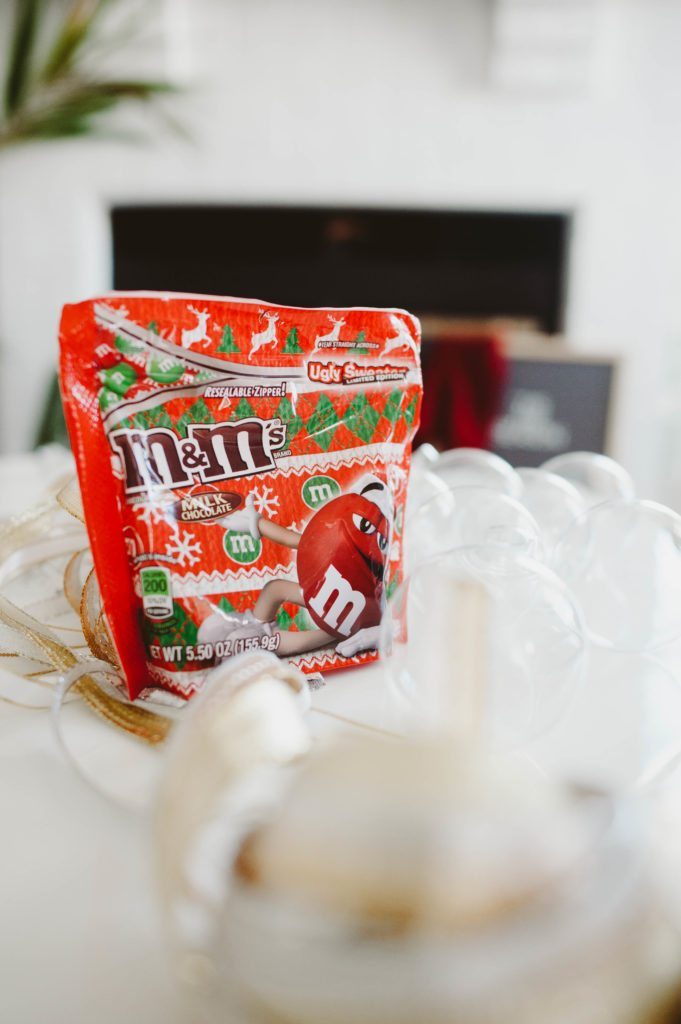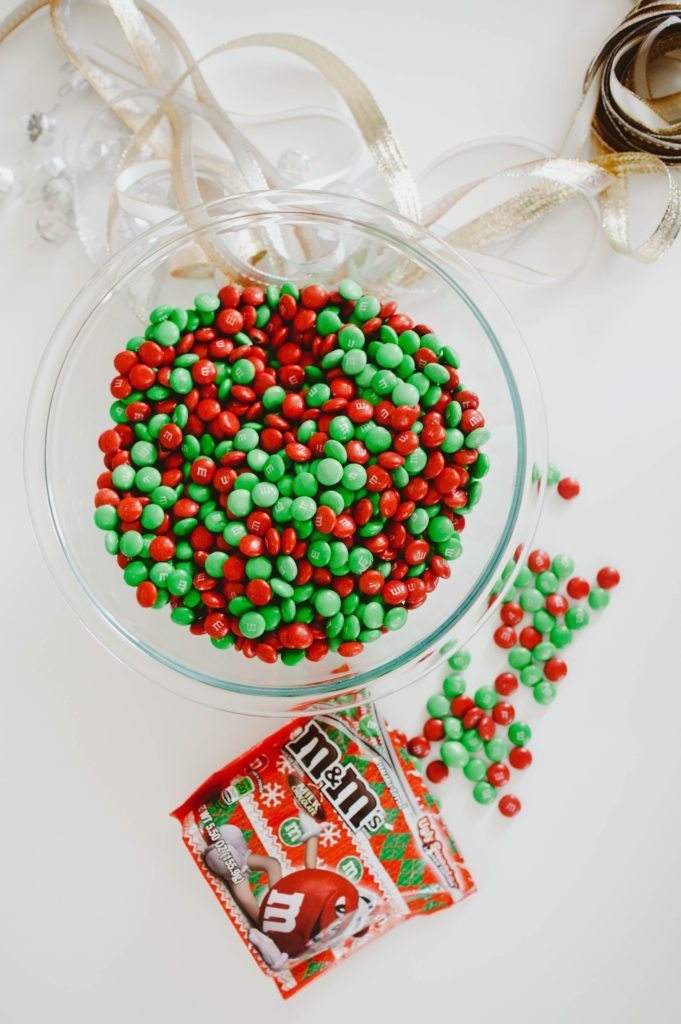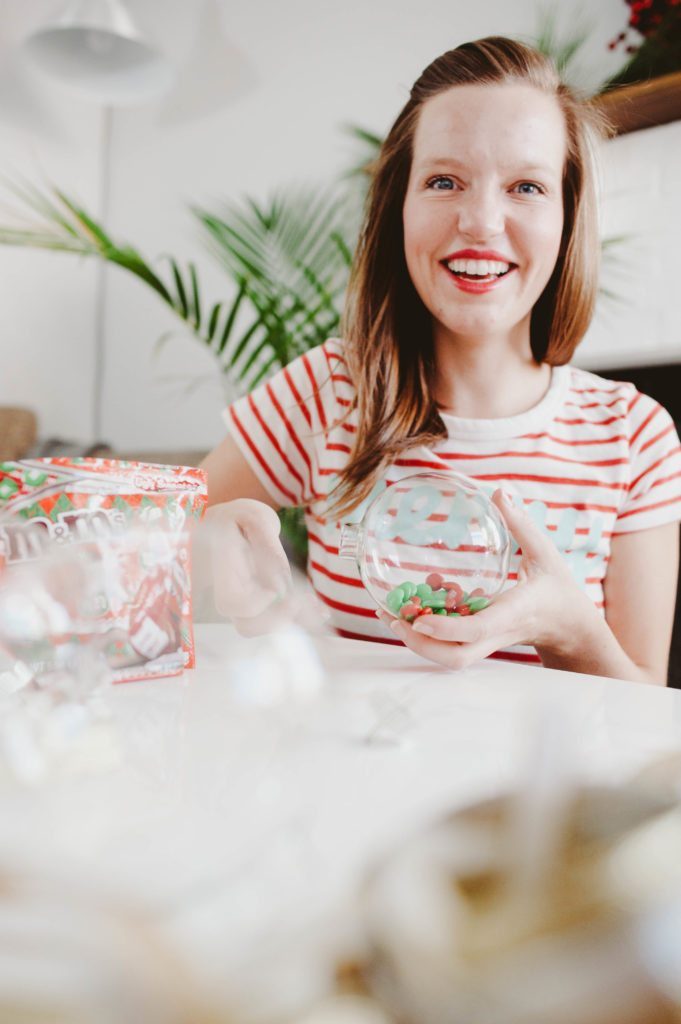 WHAT YOU NEED:
Ugly Sweater M&M'S (Kroger exclusive on sale all season for 2/$4! Find your

local Kroger here

.)

Clear Ornaments

Scissors

Ribbon

The best Ugly Sweater you can find!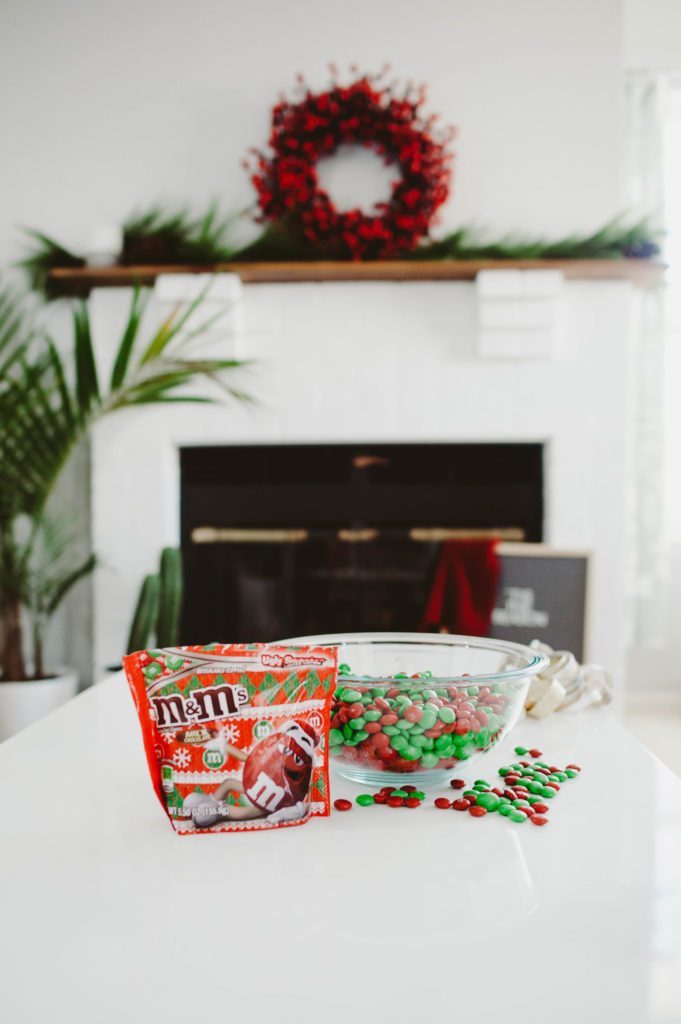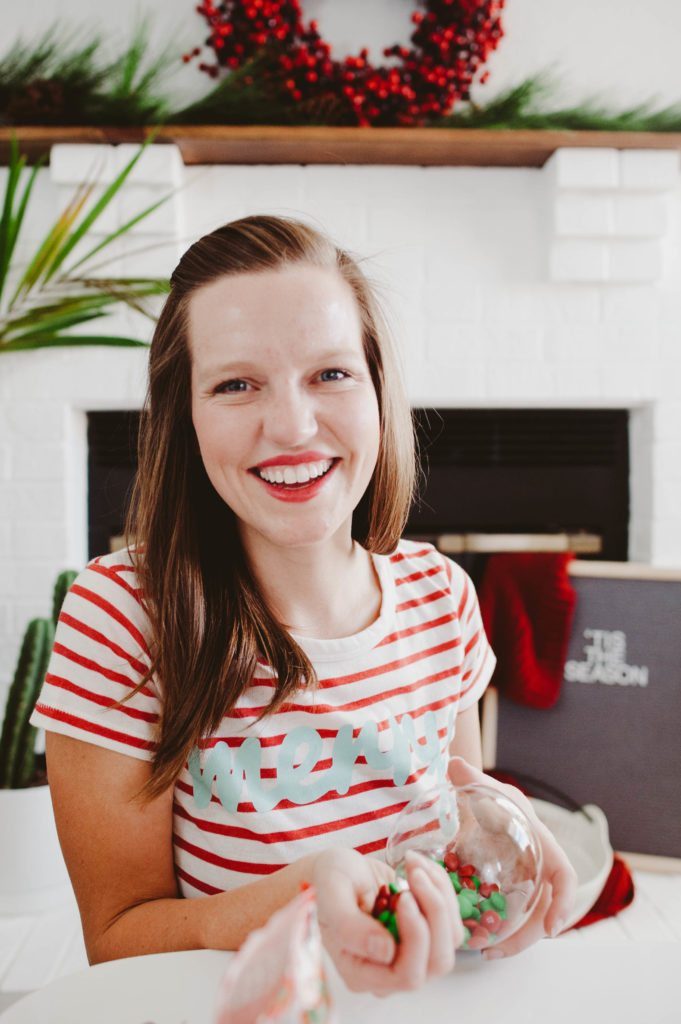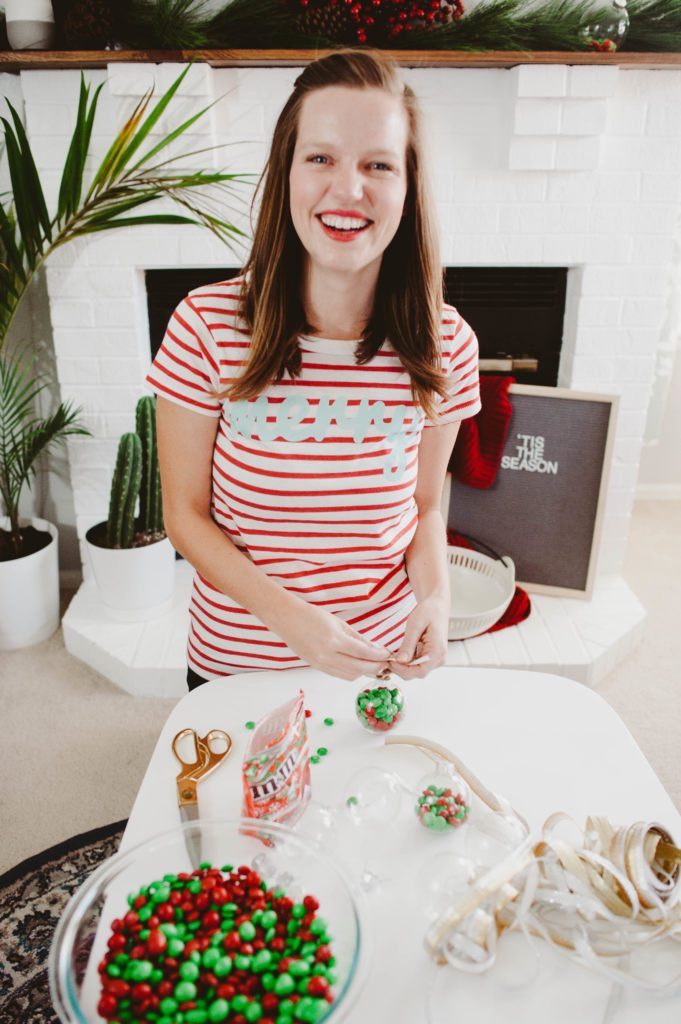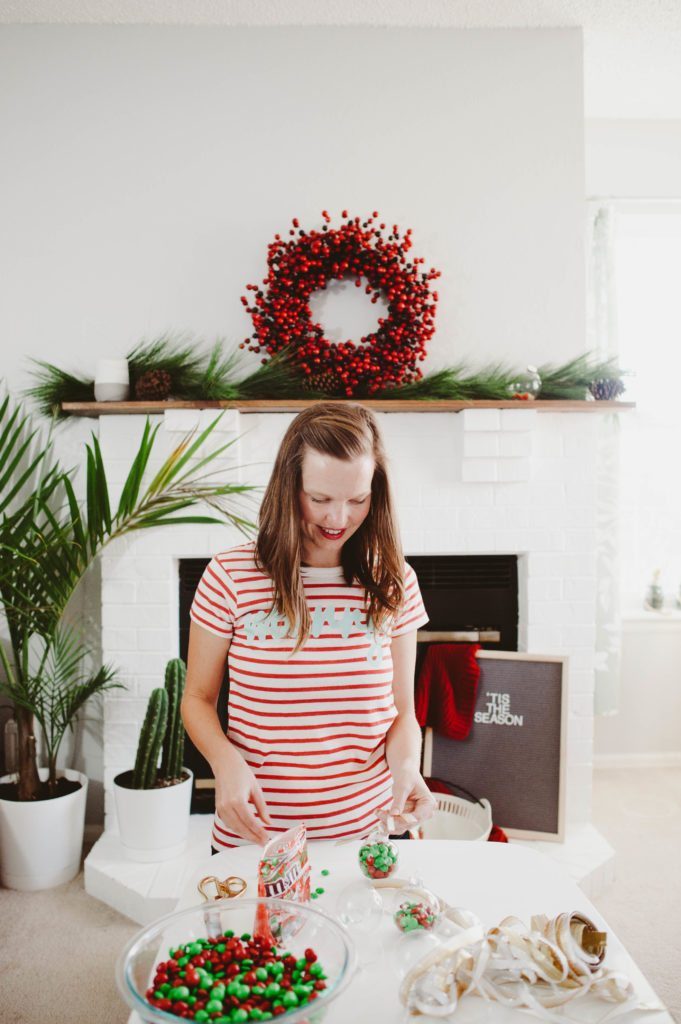 HOW TO:
Clean ornaments (because you don't know where they have been!)

Fill with festive M&M'S.

Put the topper back in and tie on some ribbon.

Use to decorate! Put them in the tree, set our around the party, fill bowls.

Let your friends know to take one to enjoy now or later!

Have fun!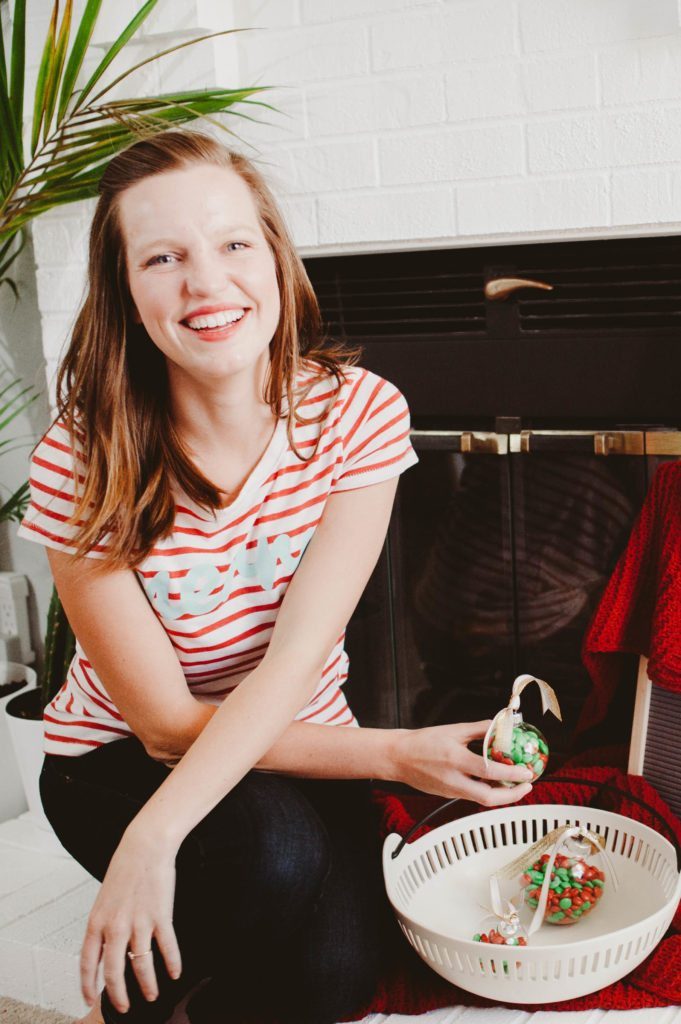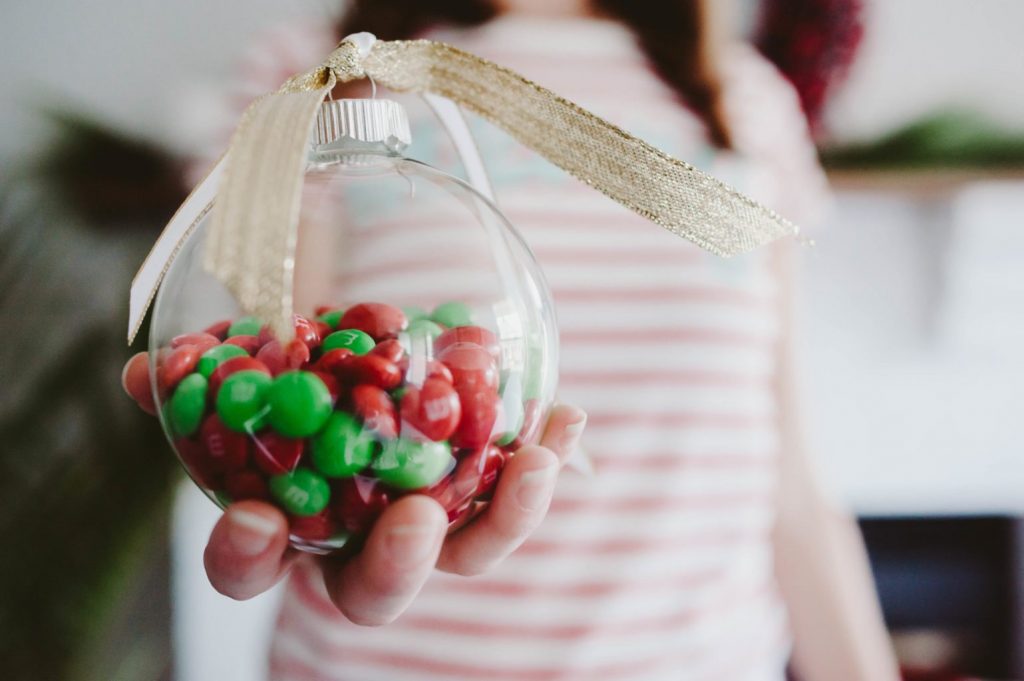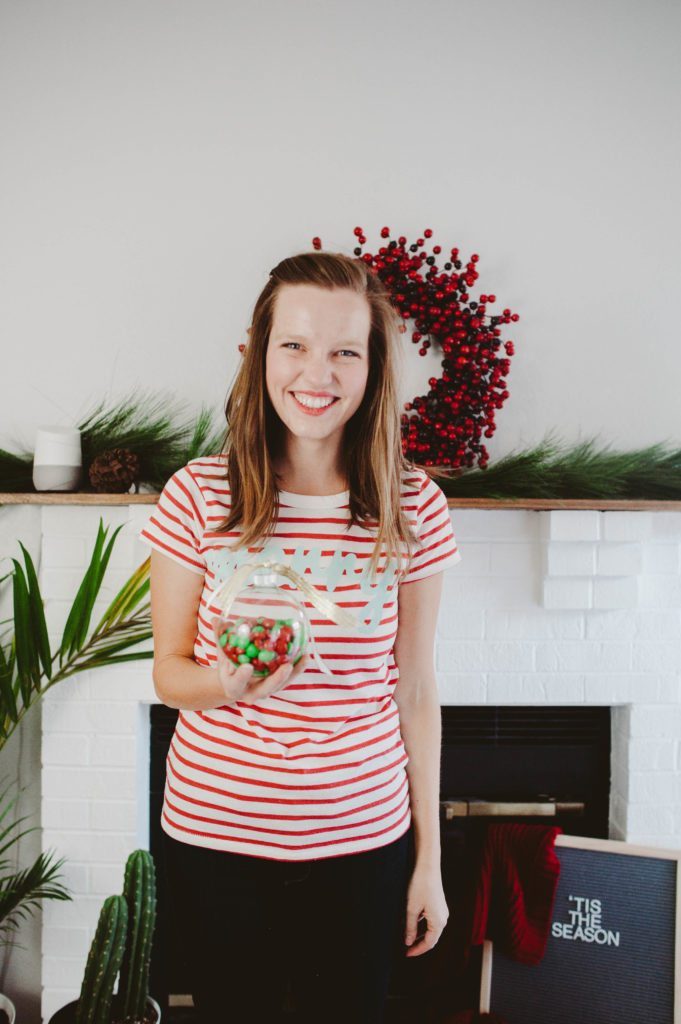 TIPS:
Buy plastic ornaments so you don't have to worry about glass breaking / glass getting into the food!

Let ornaments dry overnight to ensure they are completely dry after cleaning. You don't want to add M&M'S if they are still wet.

Larger ornaments are easier for getting candy out – opt for the larger size if you find them! Don't feel like you have to fill them to the top!

Try not to eat all the M&M'S when you are filling them, save some for your guests! 😉