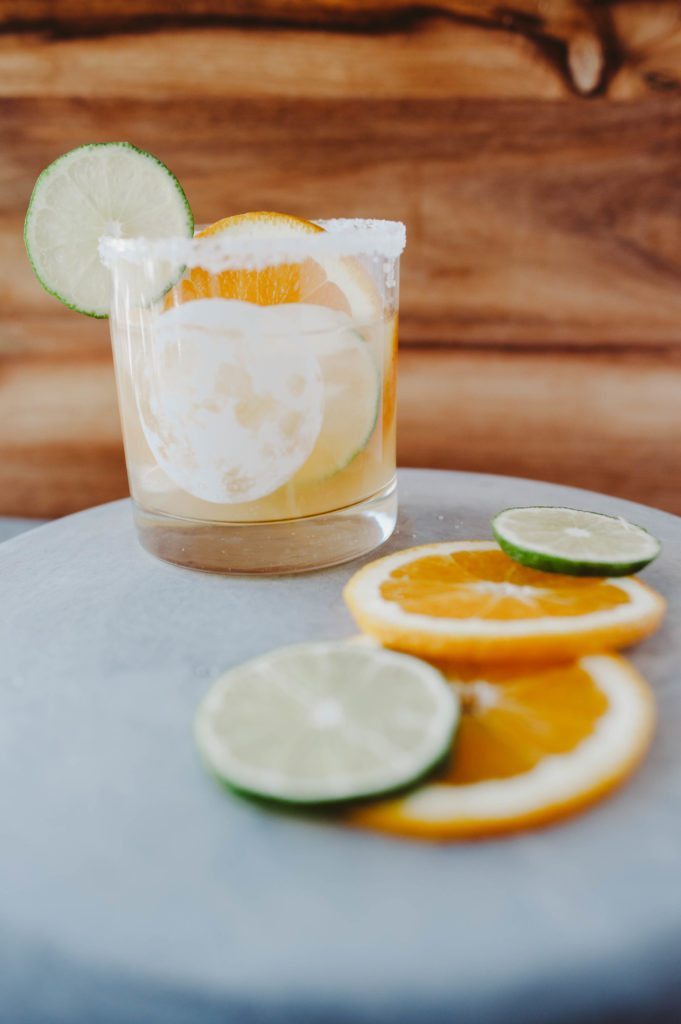 Thank you Proximo Spirits for sponsoring this post! All content and opinions expressed here are my own.
It's nearly fall. Nearly, yes I know. Everyone has been telling you other wise but the first day of fall is alas tomorrow! The moment September wiggles it's way to our calendars we all can get a bit fall-tastic. We know the crisp air is coming. The pumpkins, the leaves, the boots, the sweaters. Fall is a season of harvest – of preparing for winter. We wrap up our projects and get to reap the rewards. While we don't work according to the seasons the same way in our society (I've got many a projects that are in Spring mode and my grocery store is open all winter long) we still get to be part of the seasons as they change around us. It's fun. Something new but known.
In the spirit of harvesting, I wanted to share with you my fall take on the margarita. Because May is not the only month to get out the tequila! This Honey
WHAT YOU NEED:
1 shot Gran Centenario (white tequila)
 2 Limes
1 shot Honey Mixture (1 Tbs  honey
1/3 cup water )
1 shot Agavero Orange (orange-flavored liqueur)
Kosher Salt
Seltzer Water to taste
1 Orange
HOW TO:
Slice 1 lime and half of the orange for garnish. Put to the side.
Juice the other lime & rest of the orange and add to bowl. To help get juices flowing, I microwave them for 10 seconds.
Make the honey syrup by mixing honey and water together. I also heat this up for 10 seconds to get it to mix best.
Salt your glass by dipping it in water and then in the salt.
Add Ice
Put the shots of Gran Centenario, Honey Mixture, and Agavero Orange together in glass.
Add the fresh juice and and seltzer water to taste.
Mix.
Decorate.
Enjoy!!
Super fun and seasonal. PS: This drink is obviously intended for adults of the ages 21+