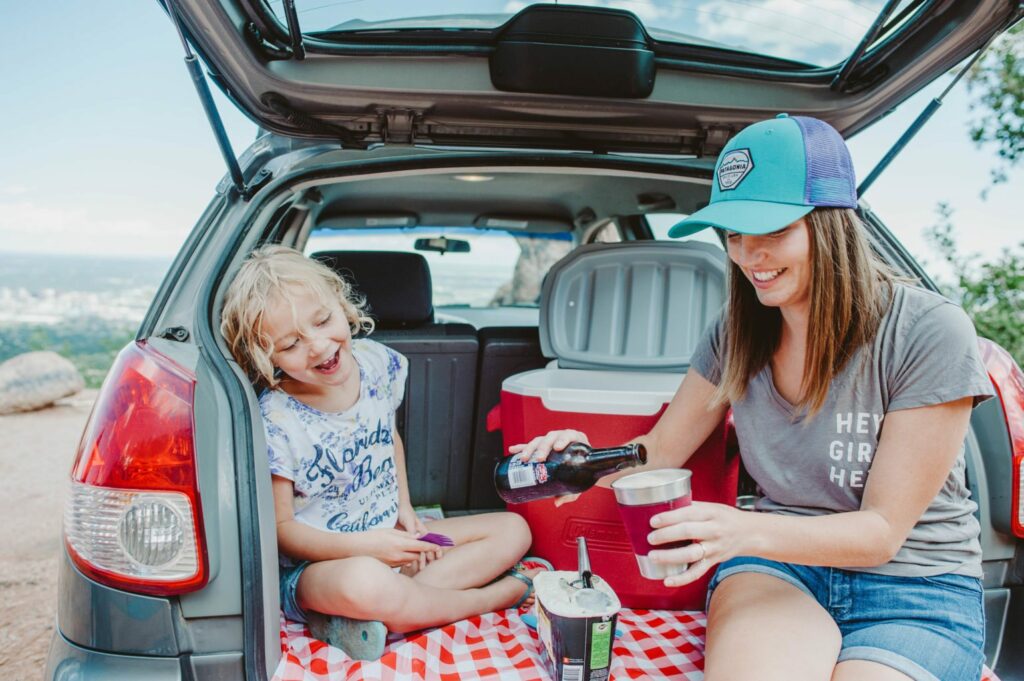 Thank you Coleman for sponsoring this post! All content and opinions are my own.
This week was the last week of summer before school starts back up. My little niece start 1st grade next week and my days with her will soon consist of more carpool lines and less day trips. I feel the weight of those summer days again – wanting to soak up every minute of it before the new season. So I ordered some Coleman gear on Walmart.com, picked it up in the store, and packed up for a snack-time with a view.
In life, the little things make a big difference. When you are 6 or 29 or 92. Instead of a typical snack at home, I packed up everything we would need for root beer floats in our Coleman cooler and we loaded up in the car. I wanted one last summer adventure before school started back up. We drove up into the mountains to an overlook of the city and parked.
We got out of the car and looked over the city. We listened for birds, watched the leaves sway in the wind, and pointed out places in the city below. We also made root beer floats and got our hands all sticky. It was worth it though. For the change of scenery, for the wonder, and for the last days of summer.
Ready for your next adventure? Big or small, go find it! Head over to Walmart.com to grab a Coleman tailgating bundle for all your gear!