This post has been sponsored by 7UP. All thoughts and opinions are my own. Must be 21 or older to consume alcohol. Please drink responsibly!
Do you feel that? It's summer! Colorado is on an upward path to all the warm weather. The sun is out longer, the flowers are growing, the grass is green, and it is summer. One of my favorite things about summer is all the outdoor gatherings. We practically live outside all summer long here in Colorado. One of Bruce & I's favorite thing is to gather with friends over meals and happy hours. We all still have to work during the summer (what a trick after college!) but we make time to still celebrate and enjoy summer.
Happy Hour is a tradition we have picked up with our friends and it typically always morphs into dinner too as plans progress. We just love those low-key hangouts where we all bring a little something to share and we make drinks & cook meals together. I picked up a case of 7UP® from Walmart for our happy hour special and decided on two signature drinks we would make for the evening. I love how Walmart is a one stop shop for everything I need for nights like this – ain't nobody got time for driving around to all the stores! 😉 I wanted to share with you the two quick yet tasty citrus cocktails for your summer bashes as well!
PS: Before I go into the details, both of these can easily be alcoholic or non alcoholic. For these recipes I made the Sherley Temple with a Citrus Twist non- alcoholic and the Strawberry Citrus Kick alcoholic but they can easily be modified by adding or taking away the white rum.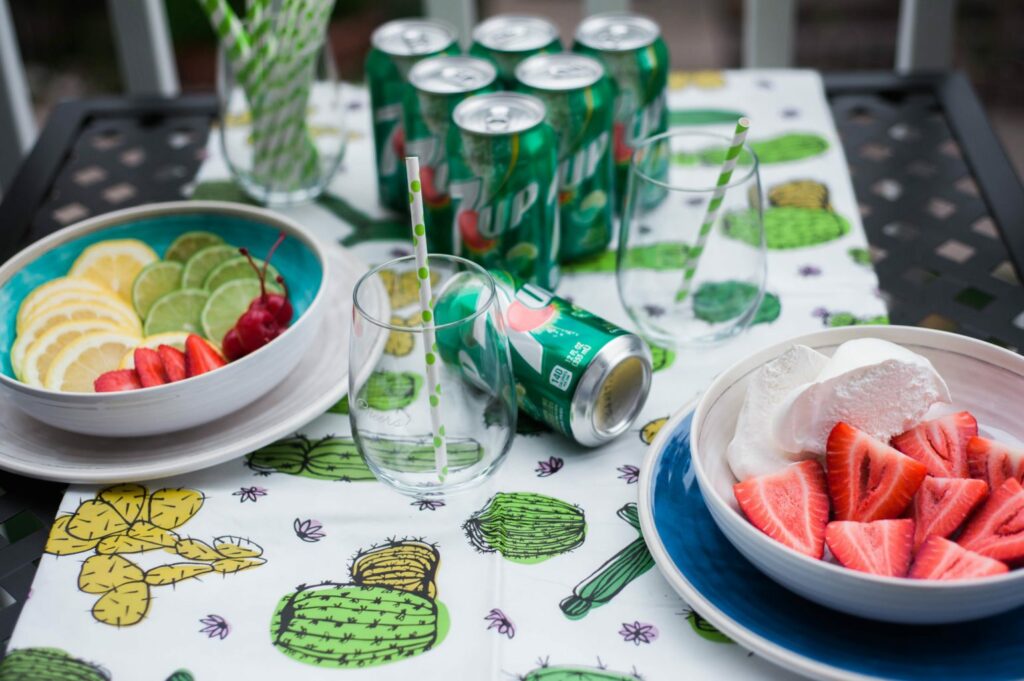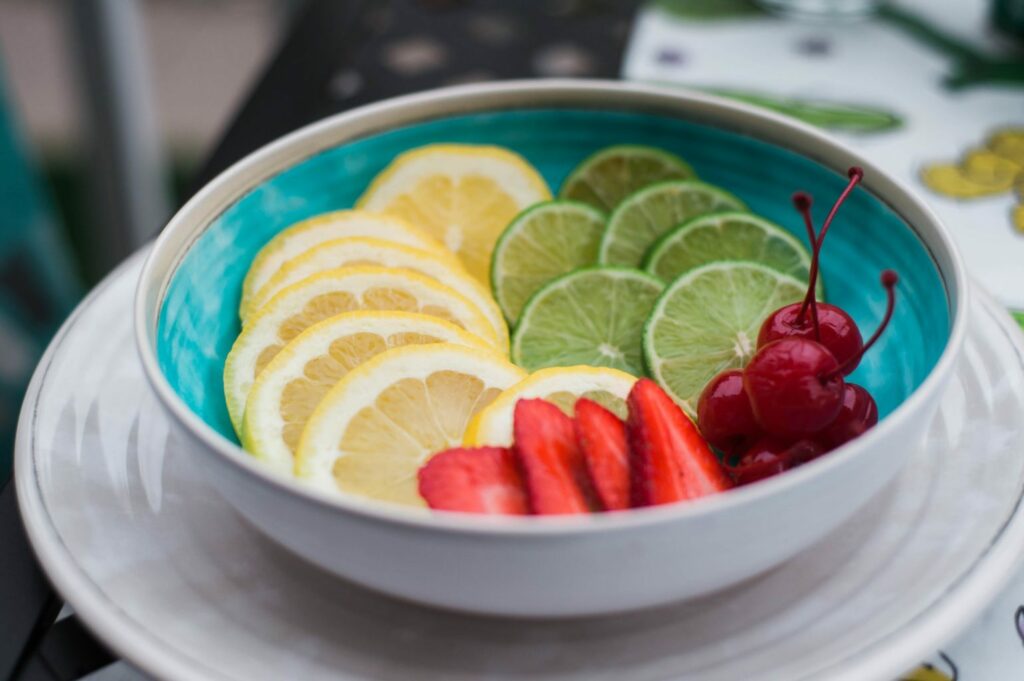 Sherley Temple with a Citrus Twist
(non- alcoholic)
WHAT YOU NEED:
1 can 7UP
Orange Juice (1/3 glass)
1 Lime
1 Lemon
1 Tbs Grenadine
Maraschino Cherries
HOW TO:
Fill glass 1/3 way up with Orange Juice
Add grenadine & as many cherries as you want 😉
Fill to the top with 7UP
Cut Lemon & Lime to decorate the rim
Serve and enjoy!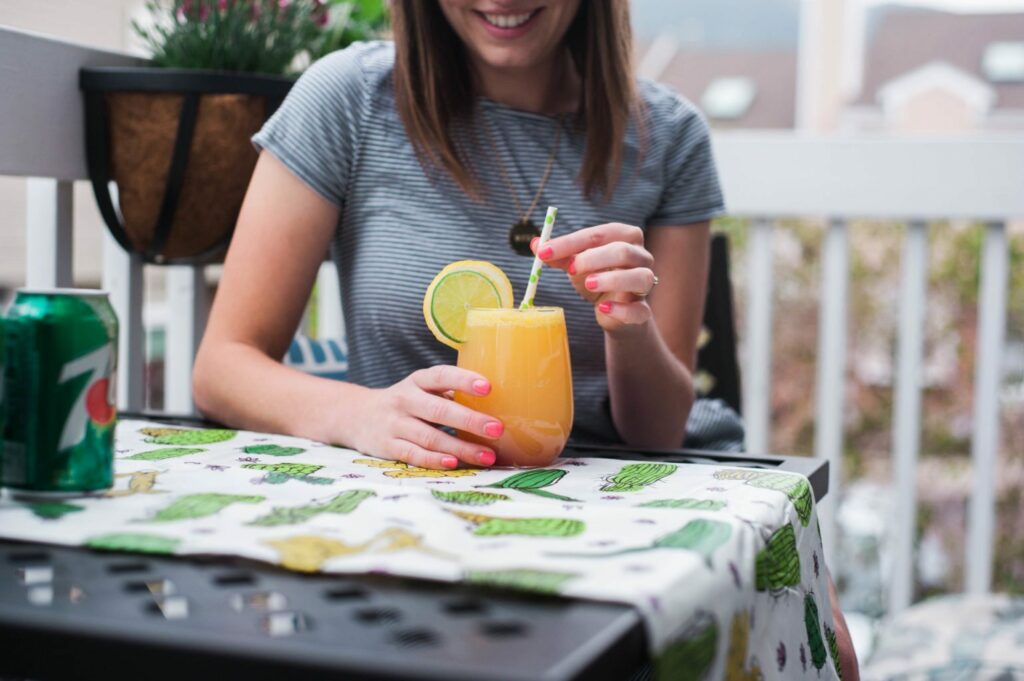 Strawberry Citrus Kick
(alcoholic)
WHAT YOU NEED:
1 can 7UP
Grapefruit Juice (1/3 glass)
1 Lime
1 Lemon
1 Strawberry
1 Shot of White Rum
HOW TO:
Pour shot into glass
Fill glass 1/3 with grapefruit juice
Add lemon, lime, and strawberry slices
Fill to the top with &UP
Use lemon & lime to decorate the rim
Enjoy and drink responsibly!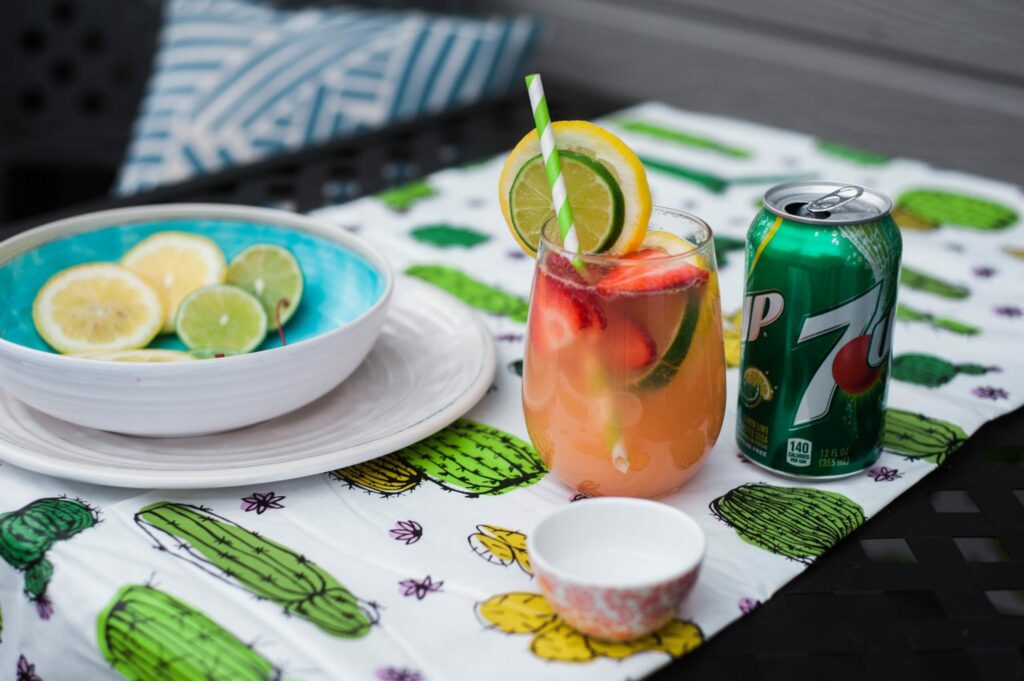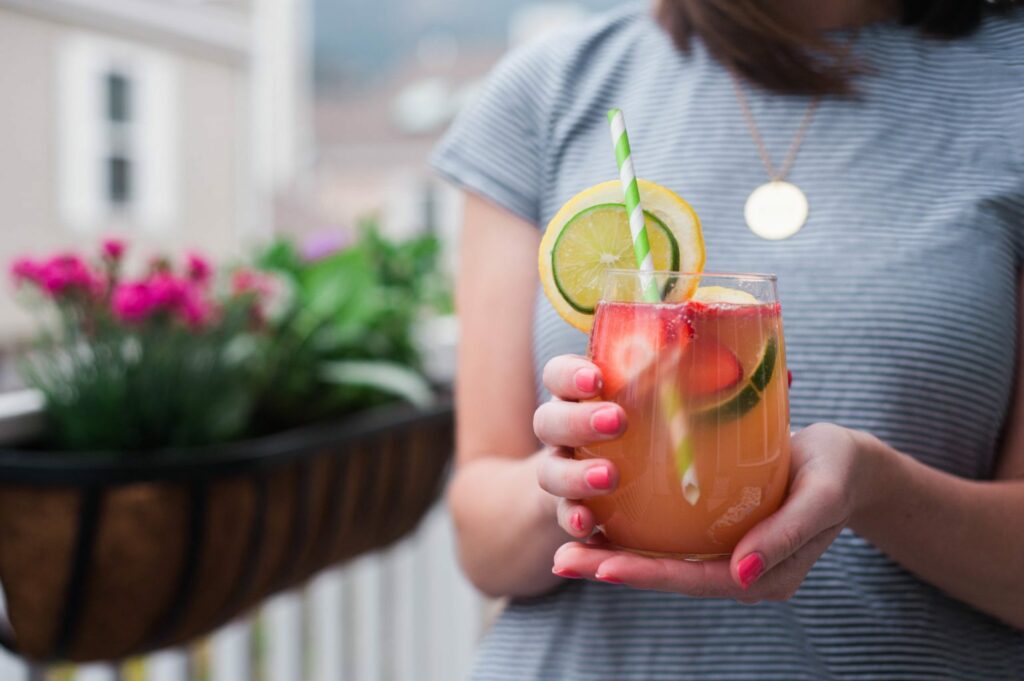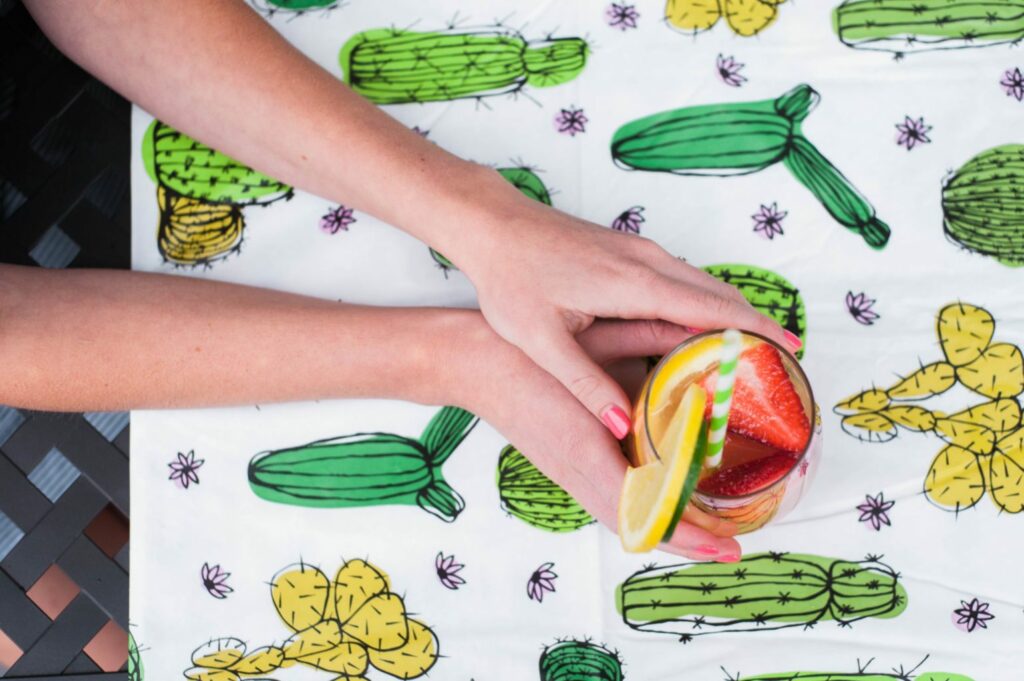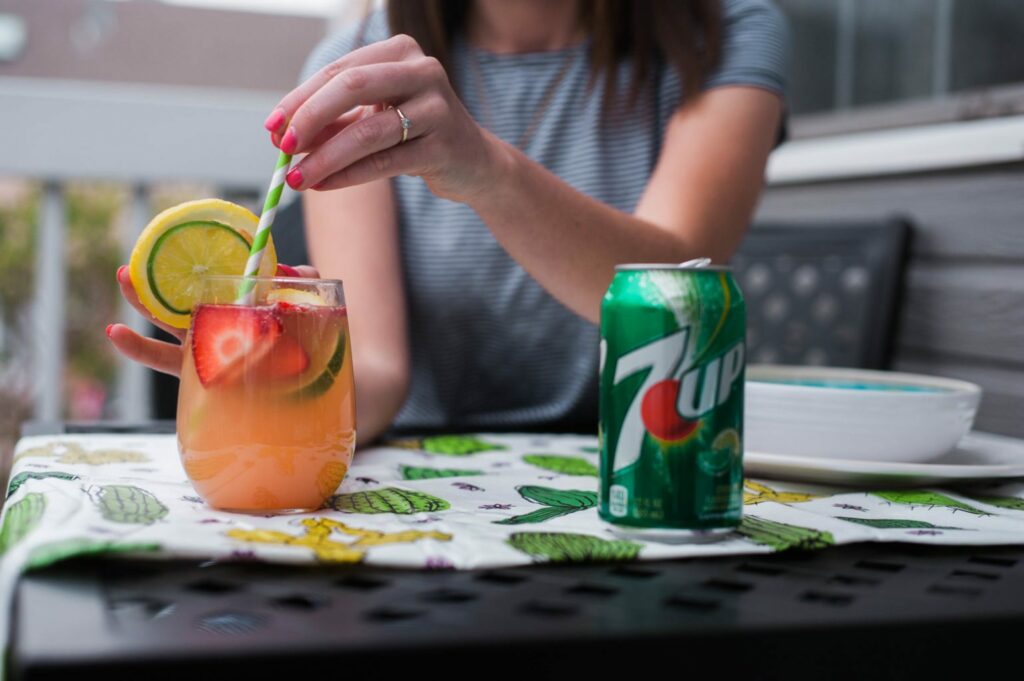 Inspired to make your own Happy Hour? Let me know if you try these drink recipes and click here for more inspiring recipes with 7UP for your summer adventures!