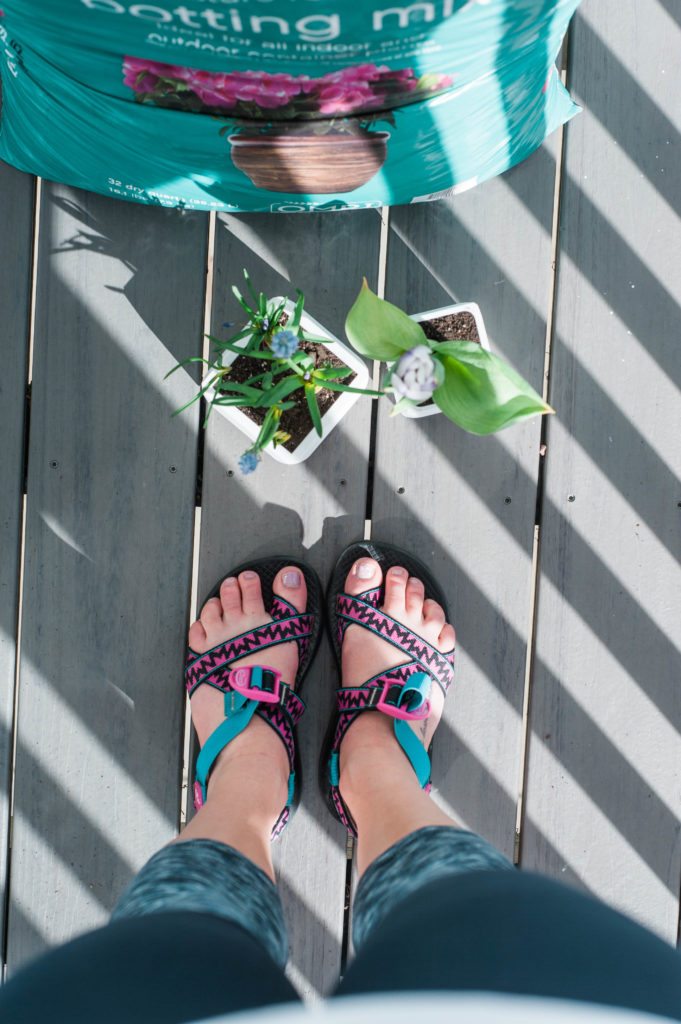 It's March and Colorado doesn't know if it is still Winter or time for Spring. This happens every year. Snow flurries & frigid wind and 70 degrees & sunny the next. Most Coloradans wait to plant their gardens for another couple months. You never know when a frost will sweep in and kill all the plants you just planted. It's really sad when that happens. I however, got the itch to plant some spring blooms because fresh flowers are lovely and I can't buy bouquets every week (well, I can but you know what I mean!) I've been filling my home with all the succulents these days and came up with the idea to bring those Spring flowers inside!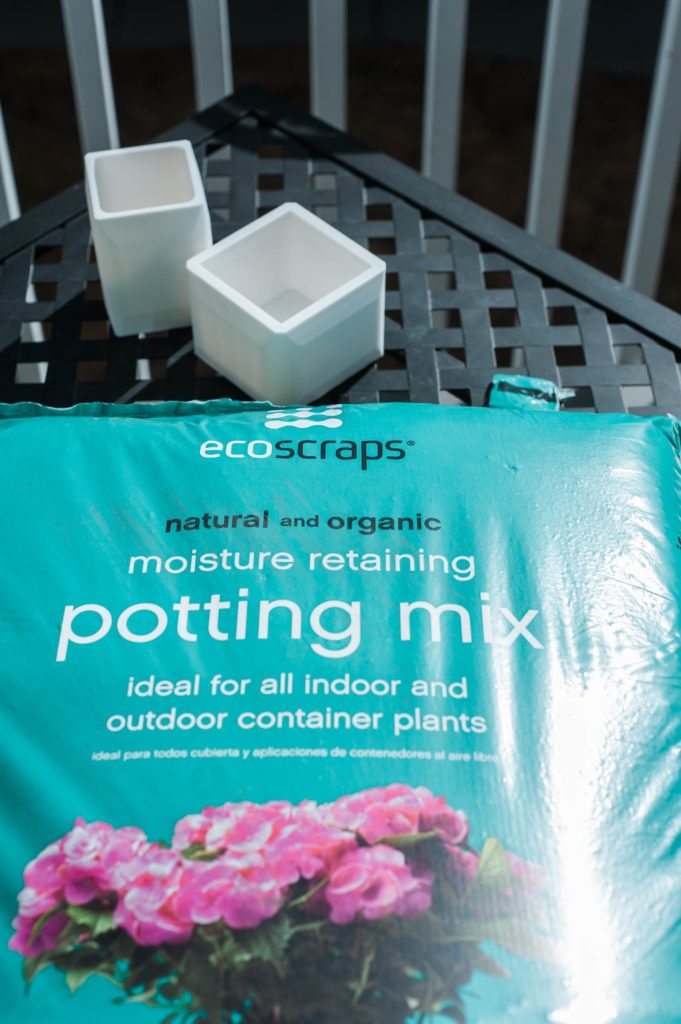 I picked up some Ecoscraps at Lowes (because it is right across from Pure Barre and I run all kinds of errands in University Center these days!) I figured that I would need some plants & potting mix to make my dreams happen. Not only is the Ecoscraps bag pretty darn attractive (branding gets me every time), but it also natural, organic, and for indoor plants! Ecoscraps was created by people who saw a better way to make soil — better for our gardens, better for our planet. Bad food can be transformed into rich, organic soils and plant foods to do a lot of good for families and our environment. Not only was my March Springtime indoor planting going to do a lot for my Spring mood, but also the environment. I'll take that!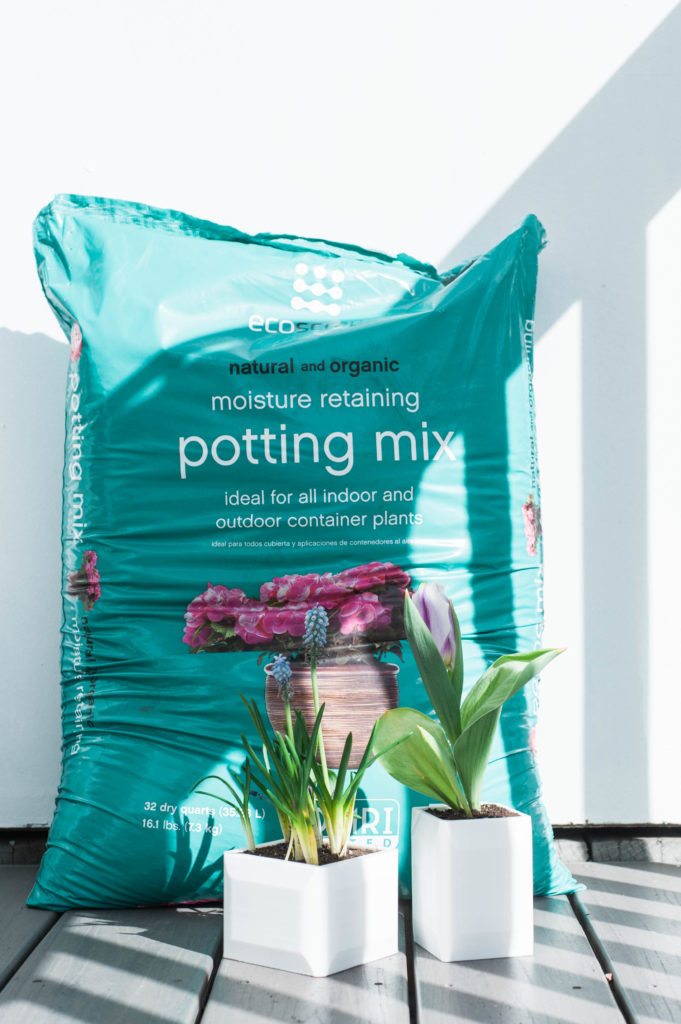 I commissioned (aka asked) my husband to make some planters (Anton & Remy) for me so that I could plant some Spring flowers inside. I gathered up everything I needed (on the 70 degree day) and re-potted my plants. Now, no matter what tomorrows weather brings, my plants will be a happy 68 degrees. What to make Spring arrive in your house? Here is what you need!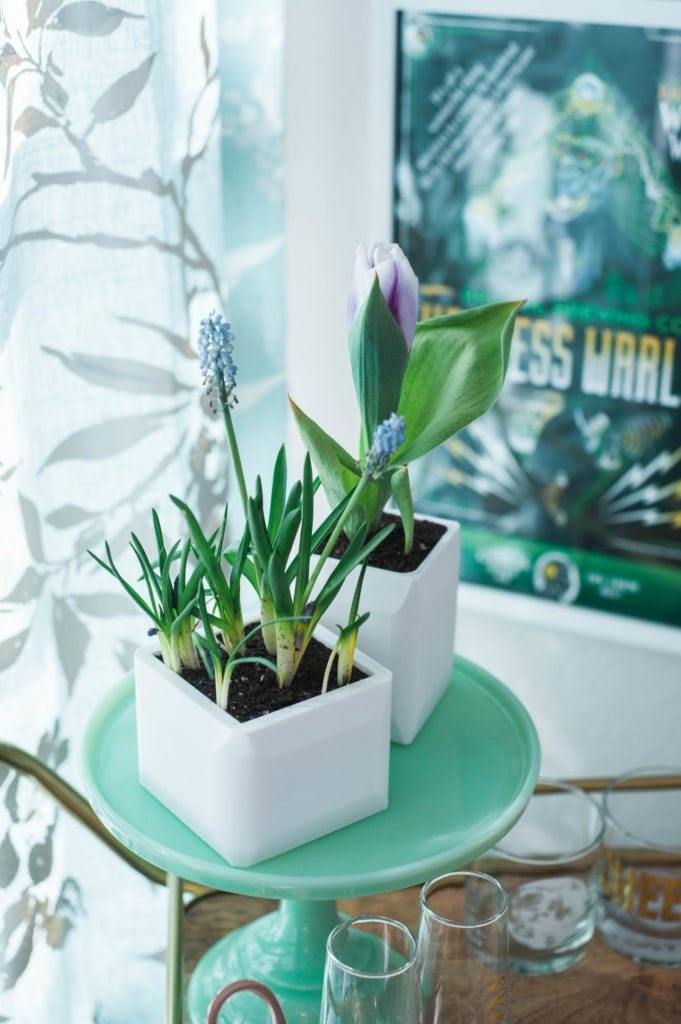 WHAT YOU NEED
Spring flowers of your choice: My tulips have Easter vibes going on and I love them!
Ecoscraps potting mix for indoor and outdoor container pots.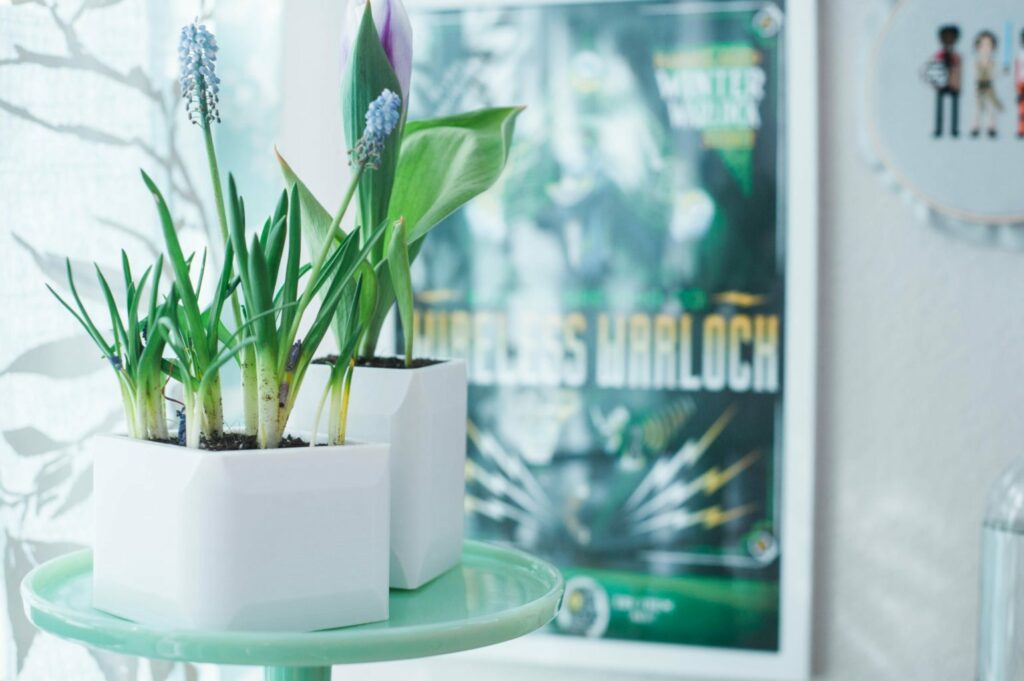 No matter the weather you have outside, you can make Spring arrive too!