Instagram is my jam. I just love it. While Instagram shouldn't be your only form of marketing (email lists, FB pages, and organized websites), it is still one of the most fun to play around with and a quality Instagram account can say a lot about your brand! Writing bio is always a little bit intimidating. It is easy to share the basics and move on to the rest of Instagram but if you do that, you are missing out on an opportunity! I read the bio on every new account I follow and often I choose to follow (or not follow) them based off of their profile. Don't stress about creating the "perfect" bio for your Instagram page but do take the time to write something that will have an impact! Here are some steps to help you as you create (or strengthen) your Instagram bio!
PICK A PHOTO 
Should you pick a photo of you, your product, or your logo? The debate is on 😉 Or should I say the overwhelm is on – "which one is the right answer Elizabeth?!" The best photo for your profile picture is one that connects with your brand and tells your story. On my personal/ blog Instagram account (@oakandoats) it is a picture of me (so that people know the girl behind Oak + Oats that comments on all their pictures) but for my Shop Oak + Oats account (@shopoakandoats) it is a picture of my product. I also love logos because they are fun and iconic. I think it is best to operate personal in your bio and that starts with the photo. Are you a blogger or photographer? Share your picture!Sell one product? Highlight the product! Have an iconic brand/business? Use your logo! The moral of the story is follow your heart 😉
When picking a photo keep these things in mind:
Does it reflect you well / represent what you do?
Does it look nice? (PLEASE use professional photos here – not selfies)
Does it fit? The Instagram photo will be cropped into a circle. Make sure your whole logo is showing and not cut off.
Does it feel on brand? If someone only sees THIS picture, does it line up with who you are?
ADD LOCATION
If you have a physical address (that you want people to know) make sure it is listed or attached to your business profile BUT even if you don't please at least put your state if not your city! This is more important than you may realize. Having your location helps you connect with other local brands and readers! I love finding other Colorado brands to support and encourage! Plus it helps you connect and collaborate with people who are traveling through or have memories attached to a location. I often look to see where bloggers, photographers, and shops are fun. It makes them more real and personal and it makes me want to visit them & their state one day!
ADD EMAIL
If you have a business account, make sure this is attached. If you don't, include a contact email in your bio. DMs are nice but email is nicer. I have emailed several brands (and skipped contacting others) because they did or didn't have their email in a place for me to find. This is important for collaborations, clients, questions, shoppers, etc. Have a place where your followers can get in touch with YOU.
ADD YOUR BRAND HASHTAG
If you have a brand hashtag, make sure you share it here! This is the place where every new follower will be able to see what you are about and your current followers will be reminded. I use the #oakandoats for our shop account and I make sure to tell new readers to tag us and use the hashtag to be featured! You may think your hashtag is obvious but it may not be at obvious to your readers.
BE YOU
This is the fun part. Now that we have all the details & contact information, let's have some fun with your bio! Make sure to tell them what you do but also include a whole lot of you. I loved La La Land and one of the quotes is "people love what people are passionate about!" It is true – we love when we can see someone's passion and that makes us love it more. Let some fun things you are passionate about shine through your bio. Also, it is okay to be polarizing. You are not for everyone, don't try to make everyone ever happy. In my bio I talk about how I love pretty lattes, local brews, Chaco shoes, and nail polish! I am a little bit girly and also outdoorsy and I love beer. Some of those things may turn people off or it may draw them in. For my shop account I share that we like to bring the outside in and are made local. We value pretty insides and outsides and Colorado. Don't be afraid to be you. You will draw just the right kind of people and that is the people you want anyways!
USE EMOTICONS
YES! Make your bio even more fun (and communicate more with less words) by using emoticons! My shop account really pops with green plants while my personal account is explained with some fitting emojis. Seriously, have fun with these guys. They are one of the greatest inventions of this generation 😉
ADD A LINK (or 2 or 3!)
Up until recently you could only use one link in your Instagram bio. However, I just discovered Link Tree and added one to both my accounts! This is an easy online program that lets you add multiple links to your bio! I included some step-by-step photos but it is pretty simple to do on your own. I made one for each account of mine (because you use your Instagram to sign up) and it makes it so your Instagram link takes you to a page with more links! Make sure you still have a link to your site but you can also direct people to a newsletter or facebook page if you want!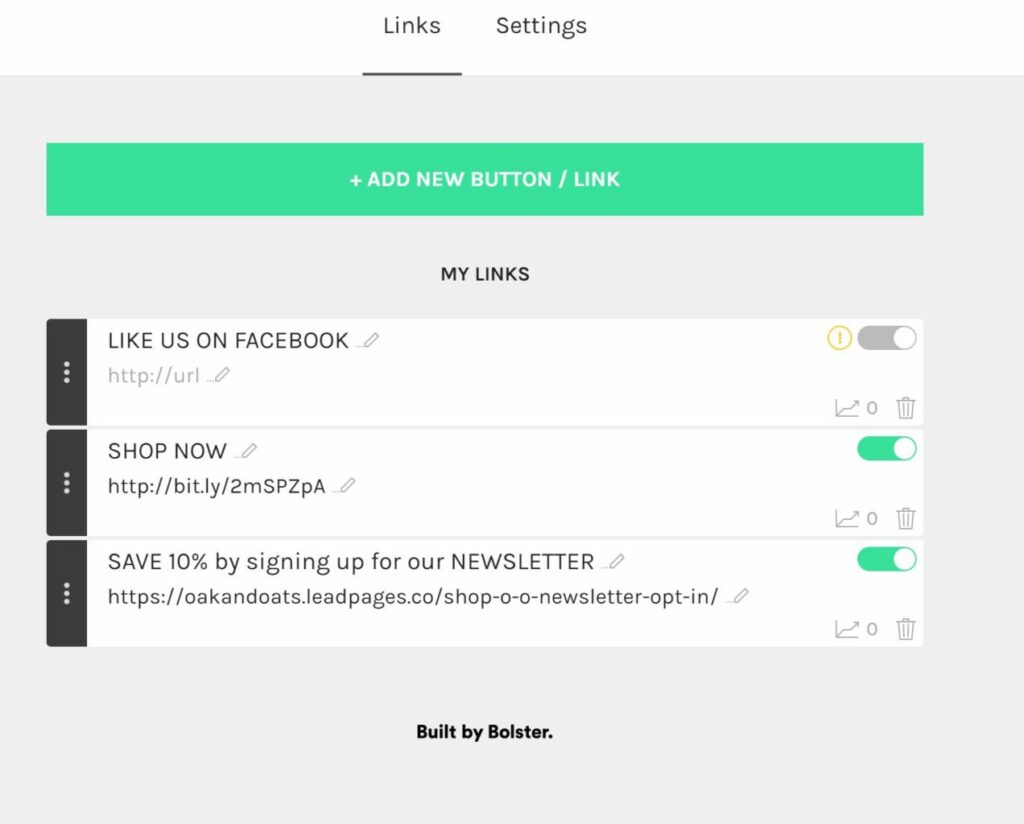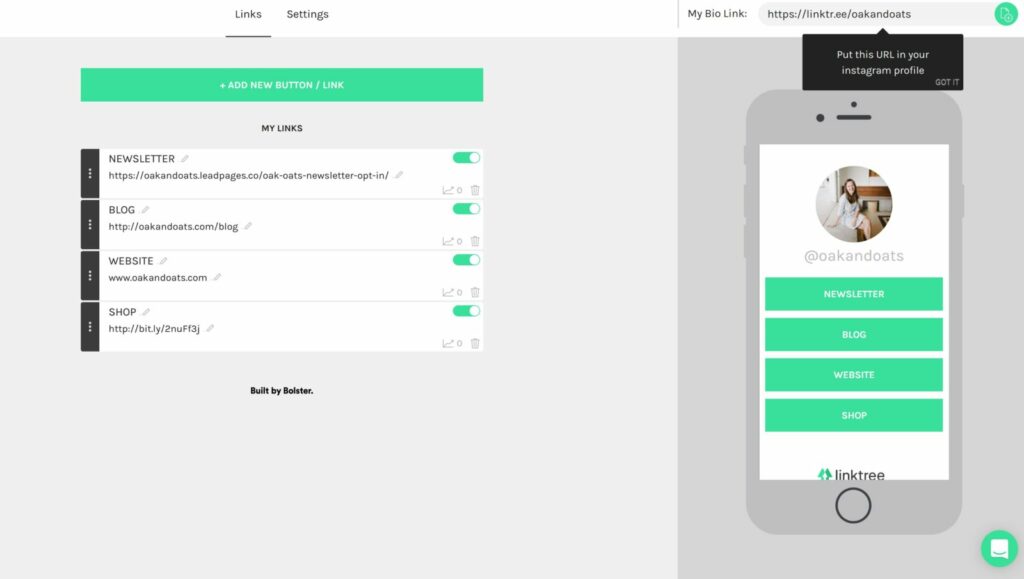 That's it! Once you walk through these steps you should have a fun, informative, and personal bio! Let this do the talking for your brand! Now all you got to do is post, connect, and engage! You've got this. If you want more on Instagram, here is a post on Upping Your Instagram Game. Want to be a part of our Newsletter for Bloggers, Creatives, and Shop Owners? We share more tips and encouragement like this! CLICK HERE TO SIGN UP!
Photo Credit: Ashlee Kay Photography