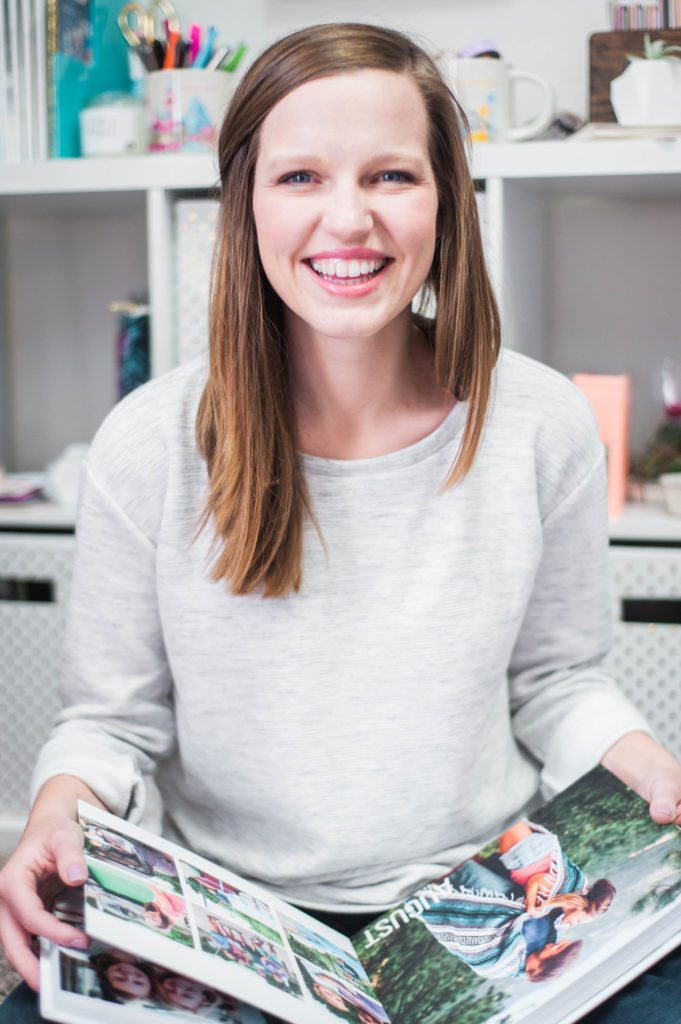 Thank you Mixbook for sponsoring this post.
When I started my blog 6.5 years ago, it was to document my life. I wanted a way to share pictures from studying in Northern Ireland with my mom and have a place I could look back on to remember. I've been a scrapbooker as long as I can remember (seriously, I've got some great ones I made in elementary school) and I've been obsessed with taking photos of the people I love and the places I go. I've got boxes upon boxes (ask Bruce) of photos I've taken on disposable cameras & ones I printed once I got my first ever digital camera my senior year of high school (it was a big deal people, big deal!) The point is, my photos are some of the most dear positions I own. They tell stories, evoke memories, and bring up all kinds of emotion and this blog has always been a place to let them live.
As I was looking back on my blog for my recap of 2016, I realized I had taken so many pictures. This blog has stretched me and pushed me toward better photography. Not just composition, manual camera settings, and editing but also the content and the moments I capture. I've wanted to grow in my photography skills so I've invested in better equipment (like my Nikon D700) and I've carried that camera around everywhere. I take photos at home, with friends, on trips, and to all the family events. I take pictures to remember – not just the selfies and the staged family photo on a timer – but everything & the in between. Our lives and how we live them.
Like I was saying, I have a 2016 folder on my computer divided up by months. A whole year of pictures that I've taken and shared – some on Instagram, some on my Facebook for family to see, and most on my blog. They live digitally – in folders and on servers. Which honestly is incredible but there is still something about those boxes of photos & that stack of old scrapbooks. They are physical and they are real.
I found the box of all my scrapbooks (majority unfinished – oops!) & yearbooks from highschool as Bruce and I were cleaning and organizing our office (just trying to make room for two desks, a photo studio, and an etsy store over here). I got lost in my memories of years past – the stack of yearbooks all at least a decade old. I flipped from page to page and laughed as I read the comments – "I signed your crack," "HAGS," and funny stories from the year. I wanted more of that.
So I took all those organized pictures on my computer and I set out to make a yearbook for us. A yearbook that wasn't trying to fit the memories of 1200 kids in one book – but one centered around our family of two and the wonderful people we share life with. A Mayberry yearbook. A giant scrapbook of 2016 without having to print and scrapbook it all (praise!) I logged in Mixbook and set out to make one of my favorite ideas ever.
Using Mixbook to create my yearbook was not only easy but fun! I picked a layout and went to town, uploading a month of photos at a time. I even saved my project multiple times to come back later which is a HUGE plus to making a yearbook on Mixbook. When I finally got to the end of December, I sent it to be printed. I knew I was going to love it when it arrived in the mail but I didn't know how much I would love it. As I started flipping page to page, my eyes filled up with tears. A whole year of our lives in my hands – the trips, the parties, the gatherings, and the everyday.
I picked the hardcover lay-flat style of photobook so that I could leave it on my coffee table as a book for friends to look through when they come over. Already so many friends and family have smiled, laughed, and teared up while looking through the yearbook. Photos in print evoke emotion. Photos in hand tell stories. And I started a new tradition for the Mayberry family – I'm now just debating on whether or not to have people sign it 😉