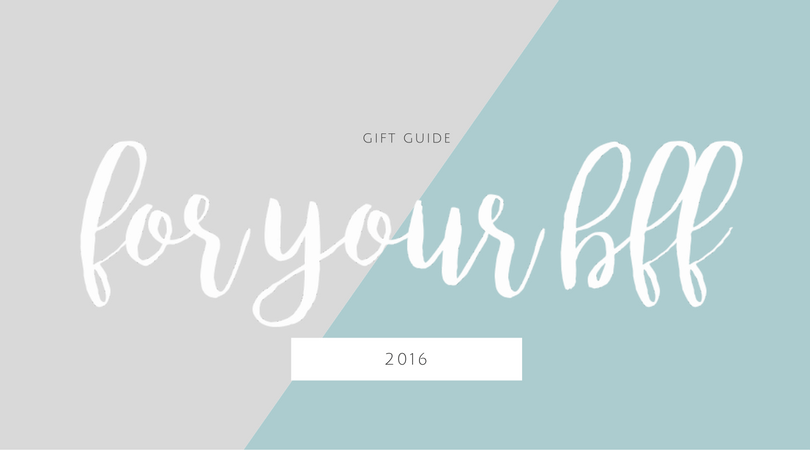 Best friend shopping is way fun and sometimes the easiest of them all. You know your best friend the most so you not only have plenty of inside jokes but you just know each other's needs and wants pretty well. The BFF gift can go practical or fun or nostalgic or silly. It is kinda the best of all gift worlds.
I own this and it is the best sweater ever. Give the gift of stylish warmth and maybe find yourself twinning with your BFF.
I discovered these on etsy and fell in love. I may have gone on an mountain buying spree after that! 😉 How fun to grab one of these and put a friendship photo in it!
I own a fotostrap and it is the best. It is such a great gift for the camera BFF.
So cozy all the time. I own these guys and so many of you have been loving on them on Instagram! You should totally give the gift of warm toes!
Because picnics and taking blankets into the mountains are so in! I love how cute this blanket is and that you can use it inside or outside!
These little guys are pretty much one of the best gifts for a reader or the traveling BFF. Love how you can carry all your books with you without breaking your back!
These little guys are in our shop and we think they make great BFF gifts! Bring a little life inside!
POPSUGAR Must Have Subscription
This subscription is so fun and kind of the gift that keeps giving. It is so fun to be surprised each month and your BFF will get more value than you spend so that is kinda fun!
One can never have too many throw pillows.
Print out all your fun memories and Instagram! I love these prints from Artifact Uprising because they are quality memories! This would pair well with the mountain photo holders!