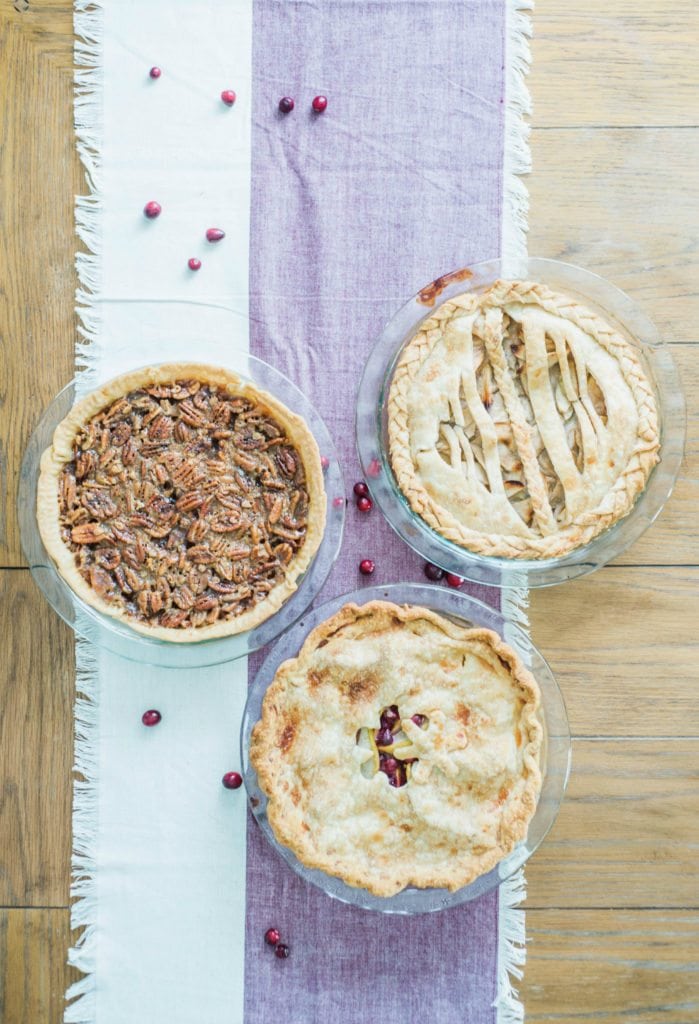 Happy Thanksgiving! I'm taking some time off this weekend to really be able to spend time with friends and family – I hope you let yourself take some time off too. My whole side of the family is gathering at home in Colorado this year and so Bruce & I are going to soak up some major sibling time! Today you can find me watching the parade (the musicals are my FAVORITE!), playing games, and sharing pie.
This year I shot for the moon and opted to make THREE pies from scratch. After several failed attempts at homemade crust (and me going nearly insane 😉 ) I took a last minute run to the store covered in flour to pick up premade crusts! #thisisreallife. I love how fitting my November POPSUGAR Must Have Box fit in with my pie making day – this table runner from PHER, the Nest Wire Bowl from AJ Goods, and Oggies's Gourmet Toffee Butter Popcorn to snack on!
PS: All three pies I made were from the Magnoilia Journal! So I'm channeling my inner Johanna Gains today 😉 Cranberry Pear, Apple, and my husband's favorite Pecan!