Outfit Details: Gap T-Shirt Dress  ||  Sofia Chaco Sandals (c/o) || The Simply Raw Earrings (c/o) || The Wanderer Necklace (c/o) || The Leather Capri Camera Bag
Great news on the Mayberry home front – we renewed our Cheyenne Mountain Zoo memberships for my birthday so we'll be hitting up our favorite zoo for at least one more year 😉 (YAY!) These pictures were taken on our lunch date to the zoo. Yes, we go to the zoo for lunch in the middle of the work day because they seriously have some of the best burgers around town. And their pickles?!?!  Literally the best I've ever had – I'm not lying! Also they have some of the best walking trails & scenery so who doesn't love a quick walk after they eat?! It balances everything out!
We both grew up in town and have many fond memories of going to this zoo as kids. We walk around talking about the "old zoo"and places that are super nostalgic to us. Cheyenne Mountain Zoo is SO great with updating the zoo and creating beautiful habitats for the animals but we love finding pieces of the old zoo – like this rock wall. I remember when we were kids rock walls like this were everywhere with growth from the natural environment (a mountain) growing all around it. The smell of pine and an upcoming thunderstorm fill the area and my memories!
PS: This dress? I picked it up at GAP last week (yes, I actually went into the store not just ordered on line!) and I instantly fell in love with it! It is such an easy summer dress for all the adventures and reasons! So freaking comfy… and cute too! Easy summer style at it's finest!
PPS: Top Knots? They are my new favorite. I don't know what it is about them but I have to intentionally try not to wear one every day!! haahha!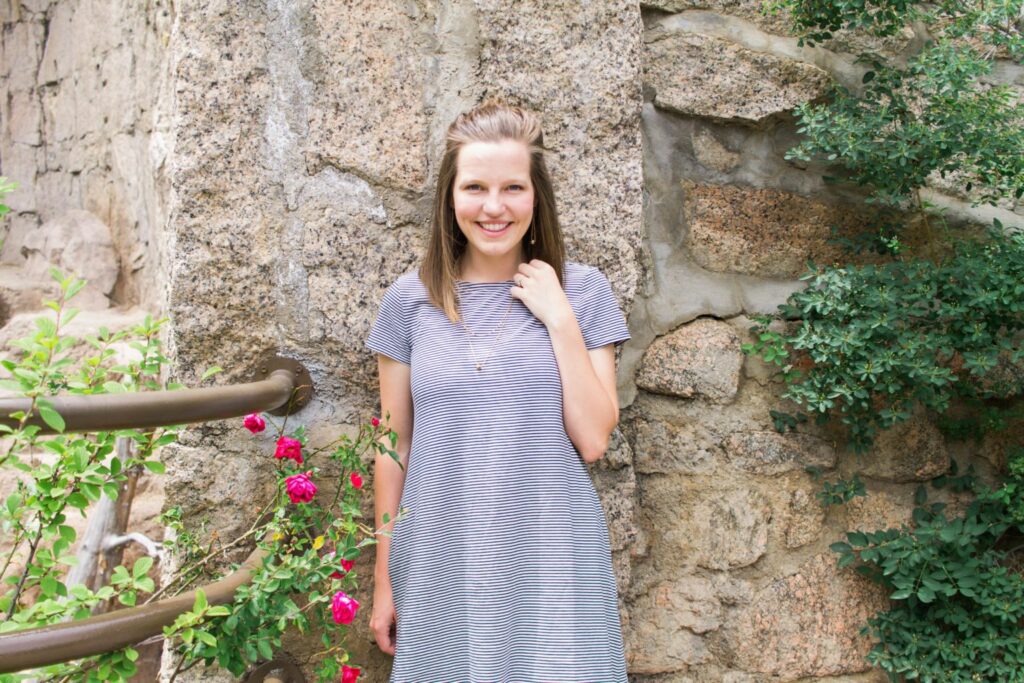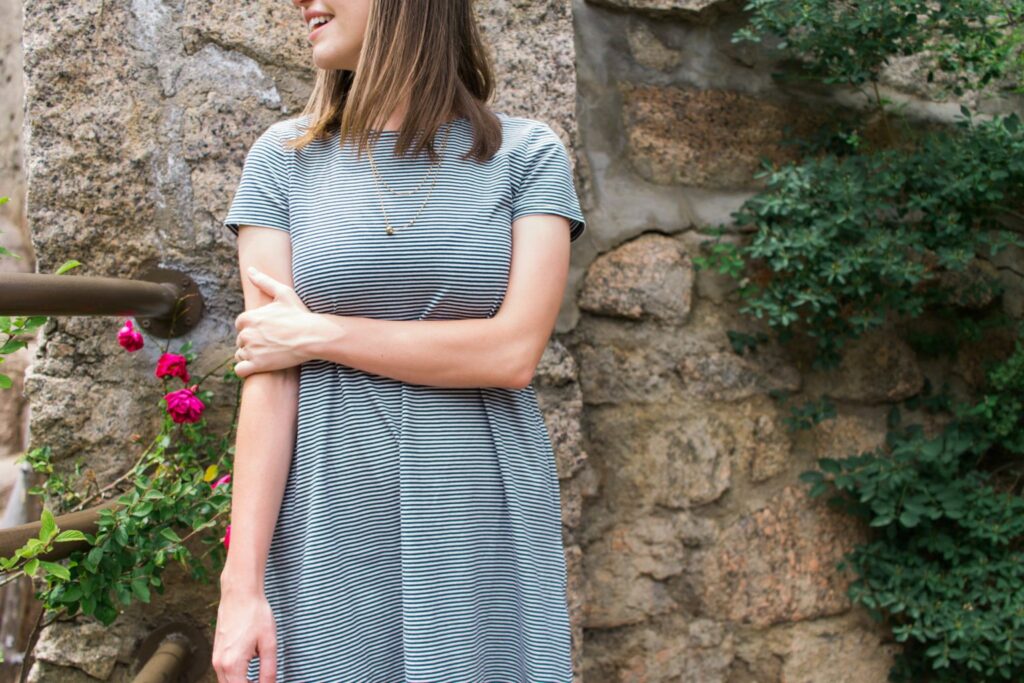 xoxo, elizabeth