Last weekend when we were up at Snow Mountain Ranch for our Mayberry Family Fun Event we took up the opportunity to try fat biking! One of our favorite things about Snow Mountain Ranch is that they have a beautiful Nordic Center – we go cross country skiing or snowshoeing every year on the miles of trails they have. Fat Biking is the newest adventure on their menu and Bruce & I were so pumped to try it out. We laced up our Chacos because they are the best shoes for adventures and hit the trail!
First things first – they really are fat bikes! The wheels are huge & get even wider when you are riding so that they can float on top of all the snow! We stopped to take pictures once and Bruce stepped off the trail and fell into waist deep snow. We then started to see huge holes where bikers had fallen coming around a turn and fell into the deep snow! It caused me to be more cautious but I think it just made Bruce go faster knowing that the crashes wouldn't be all that bad #justlikeabigsnowpillow.
Secondly, Fat Biking is defiantly a work out! Climbing up those hills when the bike is gripping the snow is no easy feat but it does make those downhill runs so much more wonderful! The view is also stunning so sometimes you just need to stop to admire it (or catch your breath 😉 ) The wind in our hair, the tires floating on snow – it really was a blast!
PS: I'm wearing the Kanarra Shoes by Chaco with Gap Jeans, a Patagonia Better Sweater, and Toms Sunglasses. Bruce is wearing the Roland Hiking Boots by Chaco ( we ordered him the Outcross Evo 4 but they didn't get in in time for our trip!) with Gap Jeans, Jackson Striped Crew from Huckberry, & his sunglasses are these ones on Amazon. The weather was so nice we didn't need a million layers!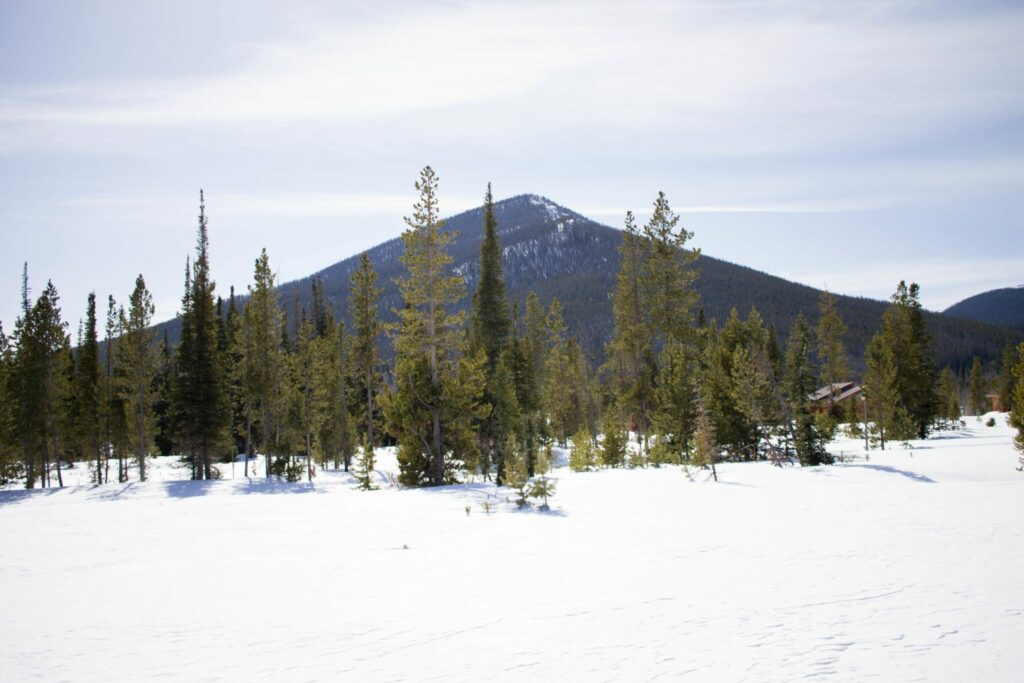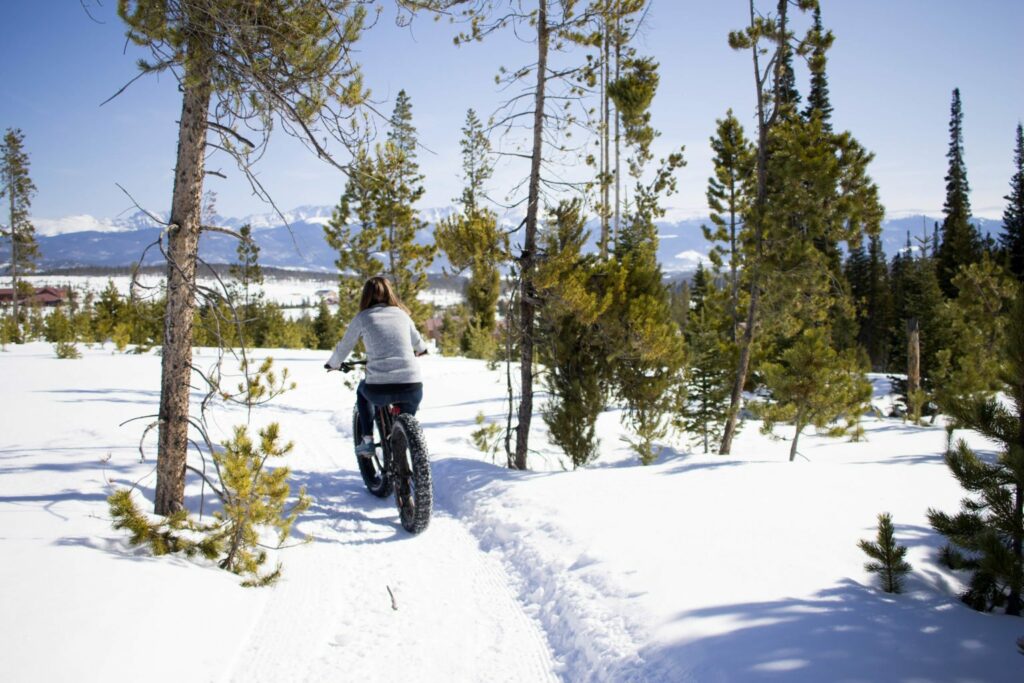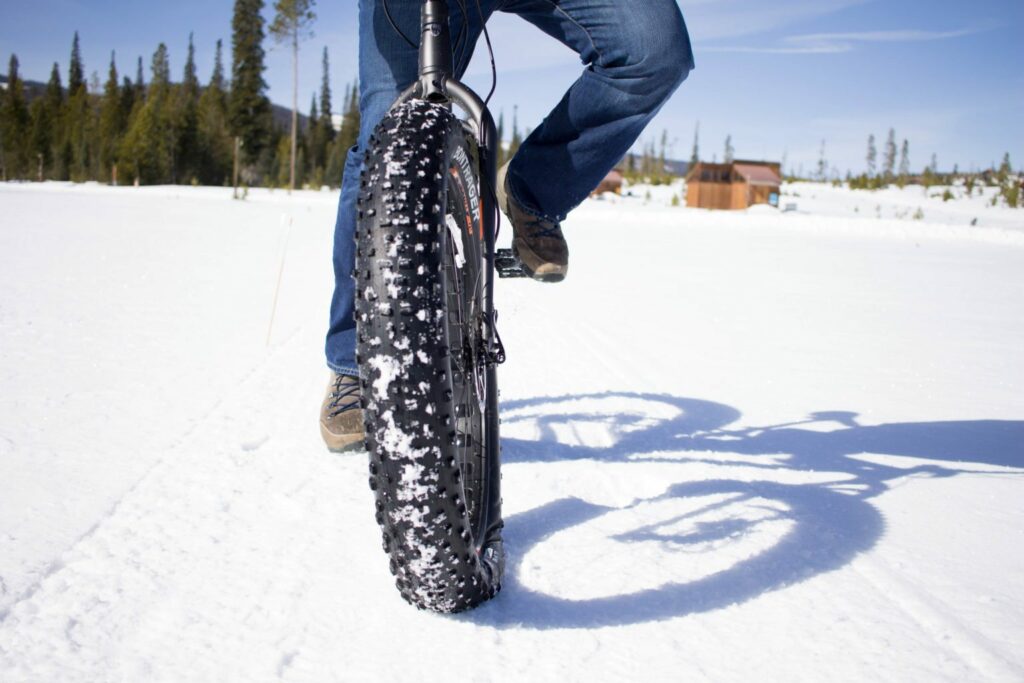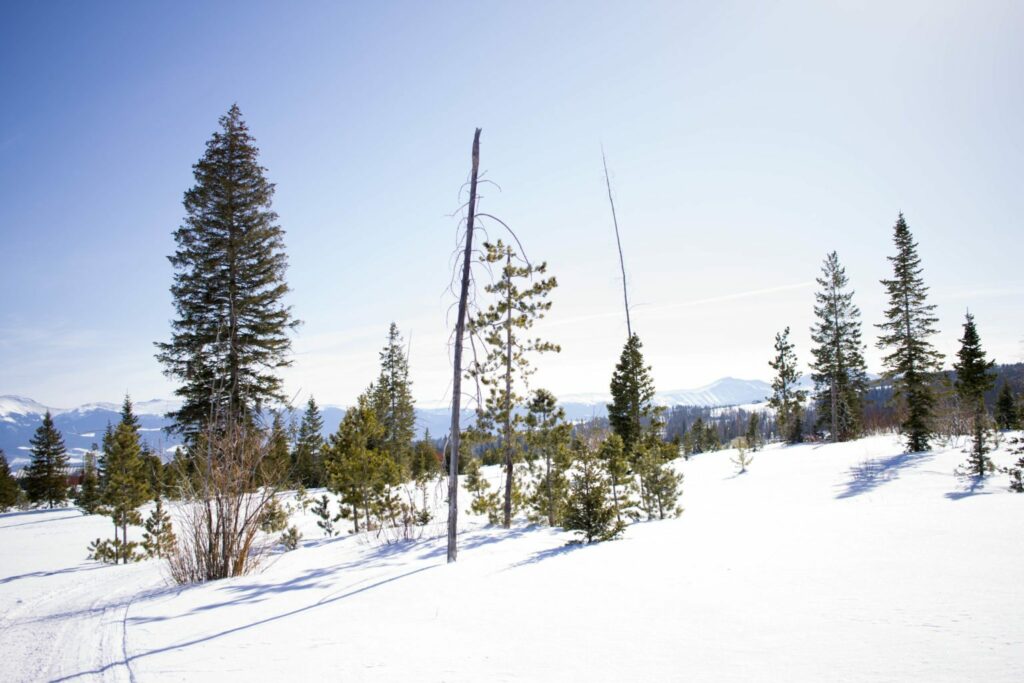 XOXO, Elizabeth