Valentine's Day is coming up in a couple weeks and I can hardly believe it! Haha. Bruce and I are not huge gift givers for every holiday but we like to celebrate every holiday because why not celebrate all the chances you can?!?! We have also never really been into the traditional Valentine's Day scene – chocolates, flowers, dinner reservations, and chick flick movies. Not that there is necessarily anything wrong with any of those things, we are just not that couple and I am not that kind of girl. I don't like chocolate, crowded restaurants, and the vast majority of romantic comedies #girlconfessions. We do still like each other and instead of traditional gift giving this year, we picked up a few new things from Huckberry & decided to make a new memory instead.
This year for a new twist on things, we celebrated with Breakfast in Bed. I picked up these adorable mugs & Farmhouse syrup that I thought would be perfect for a sweet Valentine's memory. I climbed the stairs with a tray of blueberry pancakes, tea for him, and coffee for me. We thought about eating in bed for like 30 seconds but quickly decided to move to the floor for the actual eating part because #letsbehonest, who wants crumbs in bed and what if I spill my coffee everywhere?! 😉
Sometimes on Valentine's day we can get so caught up in the marketing of it all. He MUST pick up flowers and she MUST wear a new red dress. The restaurant SHOULD be fancy and the gifts SHOULD be expensive. I'm all about candy hearts and making sure we let the people we love know we love them, but maybe all those things are not what we always need to do. Maybe a slow morning with breakfast in bed watching the snow fall outside the window is more important, more nourishing for the soul. It's okay if your Valentine's Day looks different than others or different than the movies. I think that the "warm fuzzy feelings" come from conversations, sharing dreams, encouraging one another, processing life, and just being intentional about time together. That may look like a night out at a new restaurant with a babysitter at home or it may look like a slow morning with breakfast in bed & pjs all day!
So Happy Valentine's Day from the Mayberrys who would rather stay in than go out this year 🙂 XOXO
FEATURING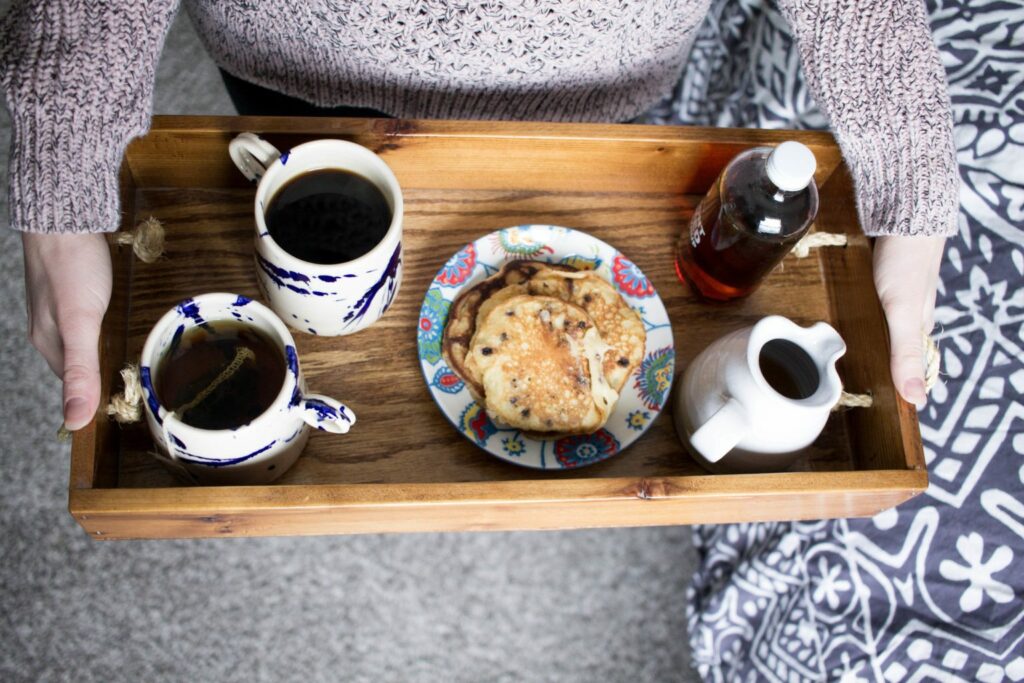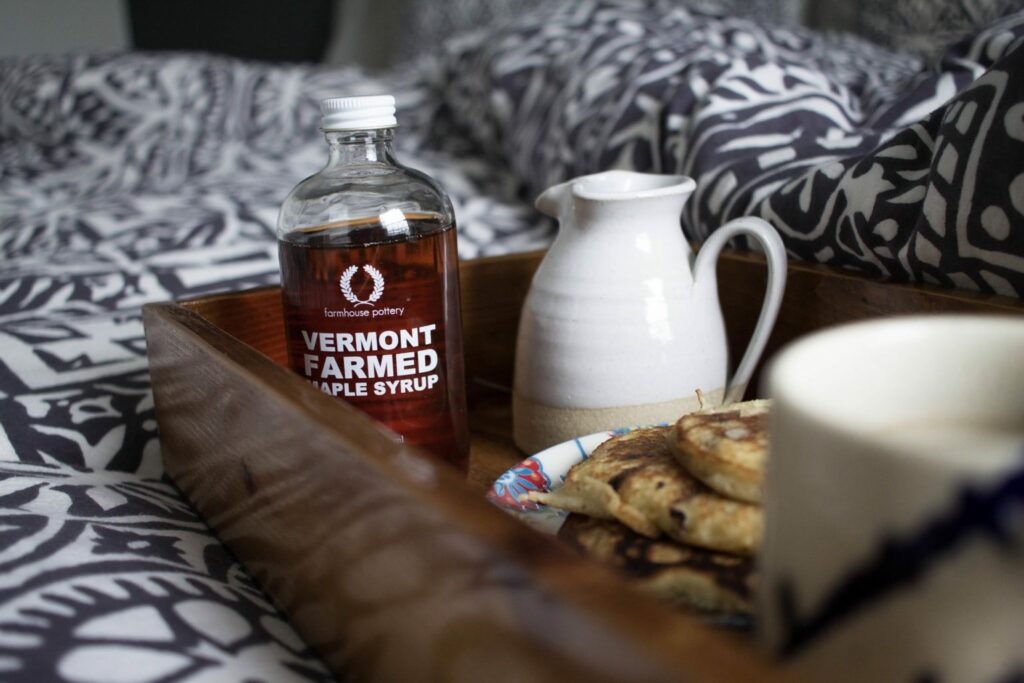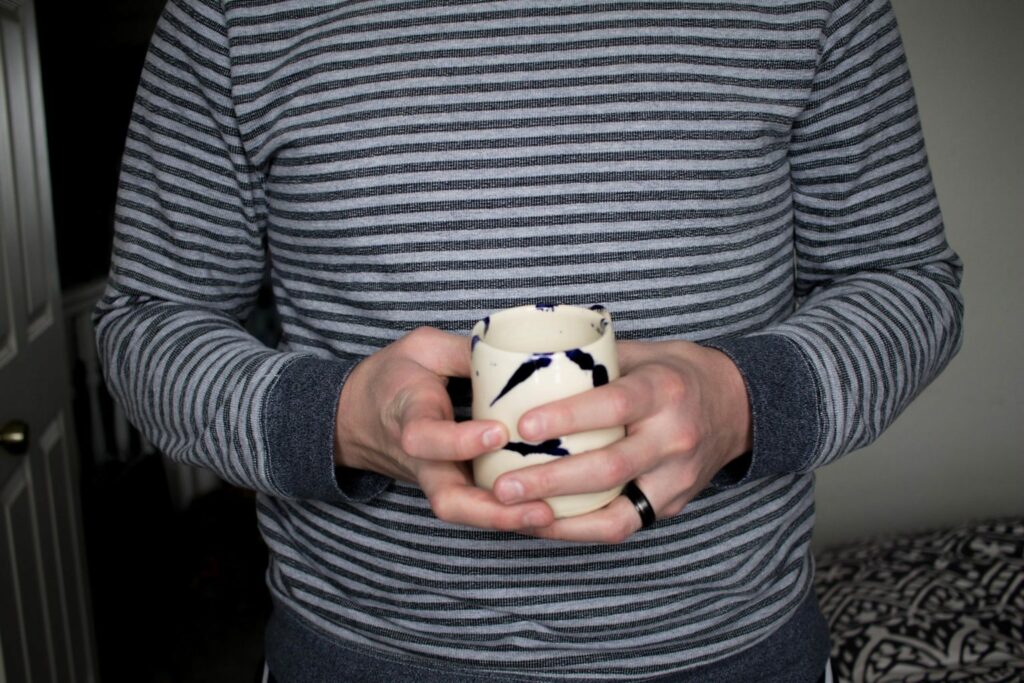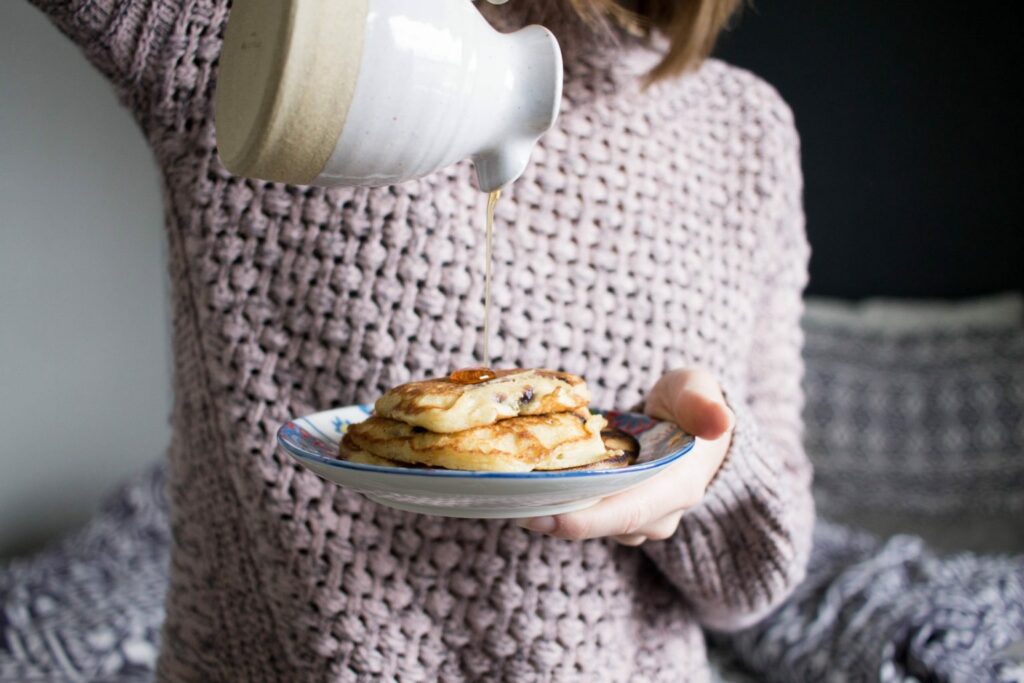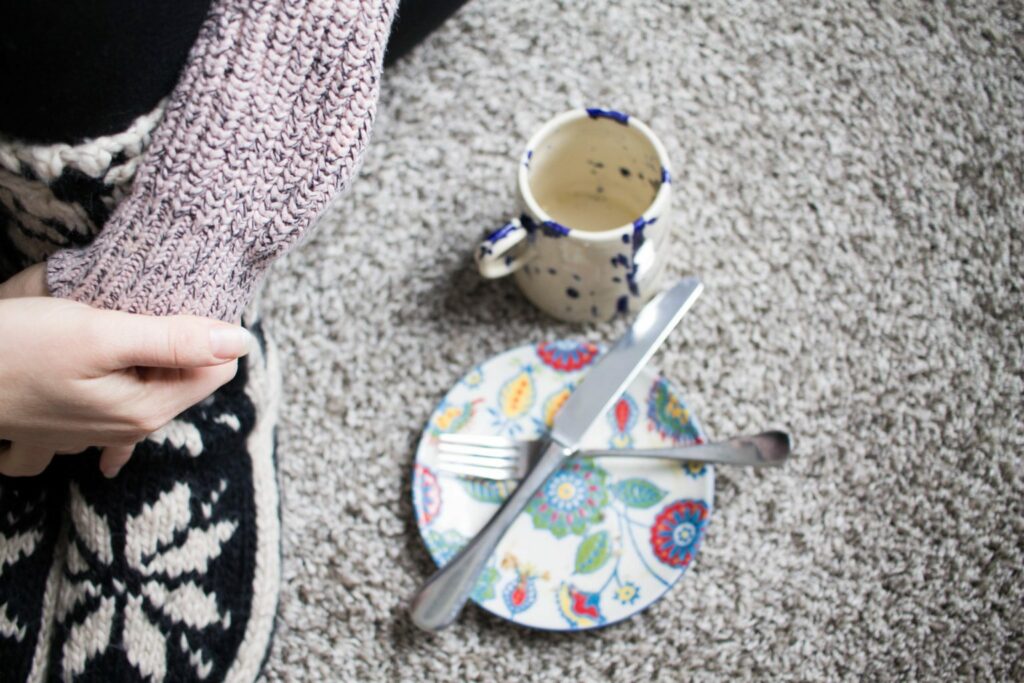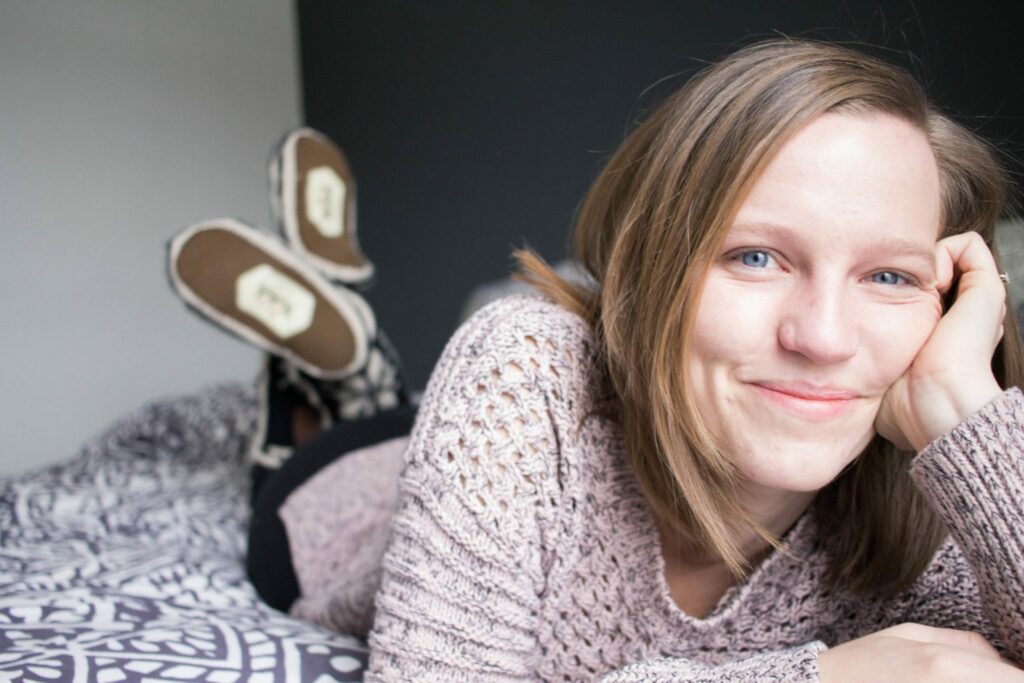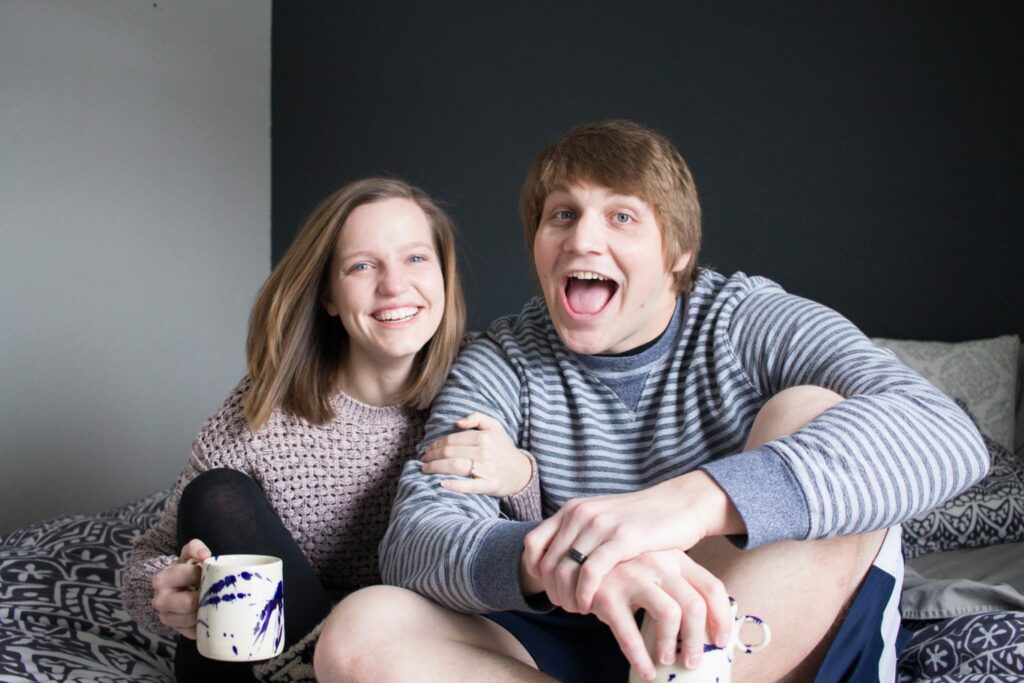 xoxo, elizabeth