I'm the oldest – I have two little sisters and a little brother. We've always been super close (as in we like each other a lot) but as we've grown up / gotten married/ graduated college etc, we have all started to get a little bit spread out. My brother is off at college in Arkansas and one of my sisters lives with her husband in Kansas City. Because of the distance we don't get to see each other as much so we have to take full advantage of the holidays! This year everyone came home and the girls made sure to get a lot of our "girl time" in! It was super easy too because my youngest sister just got engaged, so the girls were in wedding mode (we even got the dress!!)
One of the things we really wanted to do while we were all together was the Yule Tea at Glen Eyrie. Glen Eyrie is a castle here in Colorado Springs that is packed with history that I learned in third grade and fancy things to do. I've been to the tea several times growing up and every time feels truly magical. This was my first time at the Yule Tea and my first time since they redid the menu and had a pastry chef making the best treats around. We laughed, ate, clinked glasses, and talked more wedding things. We sat there for hours just soaking it all in and sipping on the tea. We watched the sun set and bundled back up to brave the cold.
If you are ever visiting the Colorado Springs area, make sure to add Glen Eyrie to your list! Stay the night or stay for tea -even if you just stop by for a tour or to hit up the coffee shop. The castle is something you don't want to miss!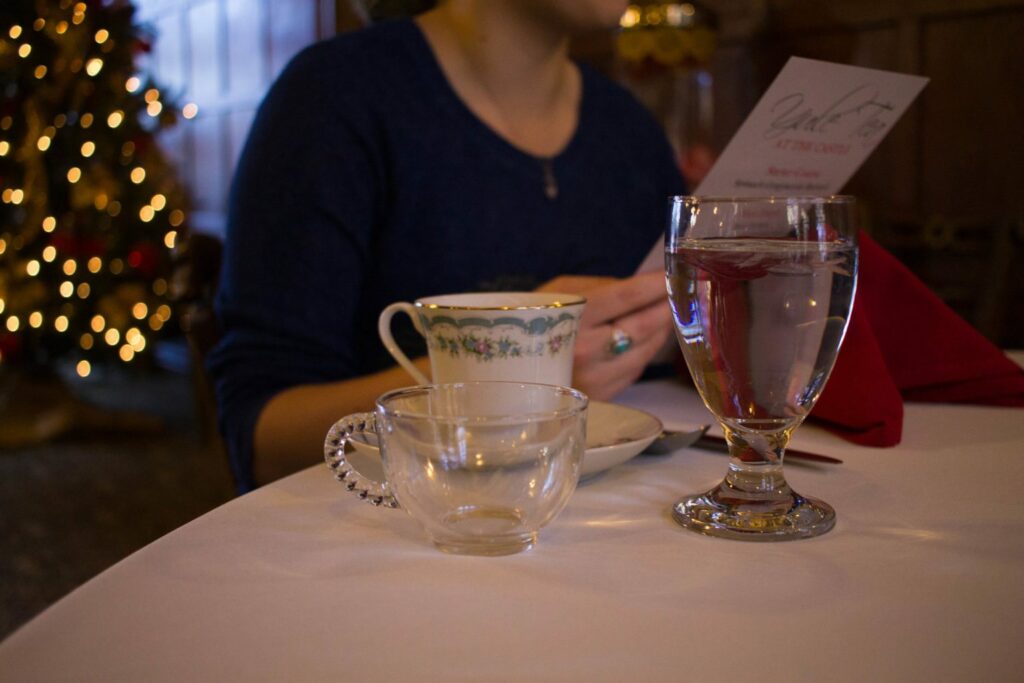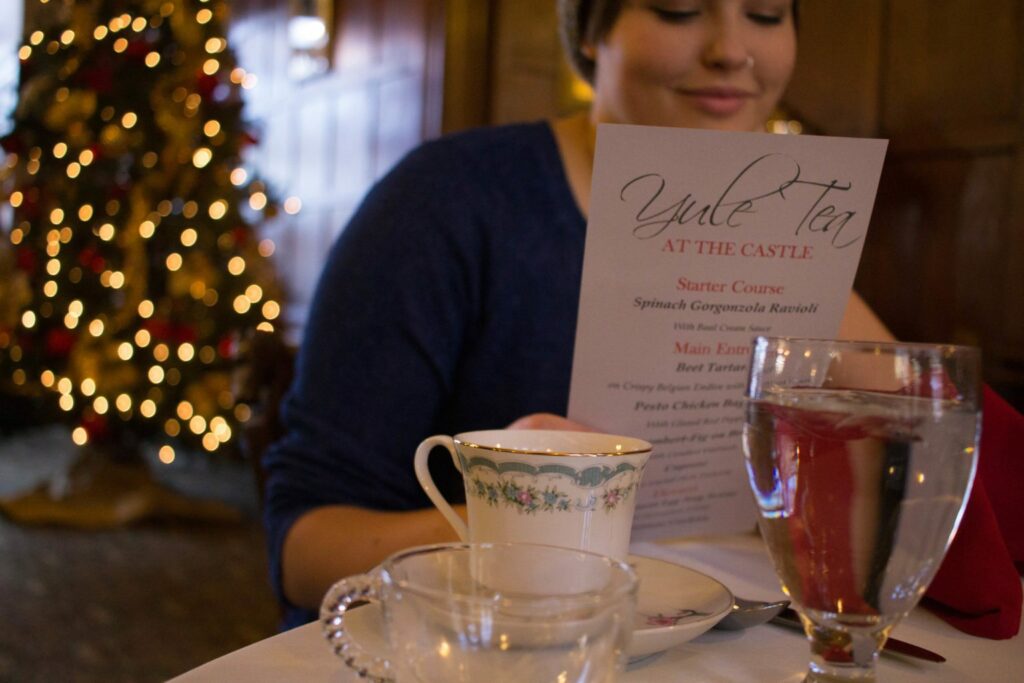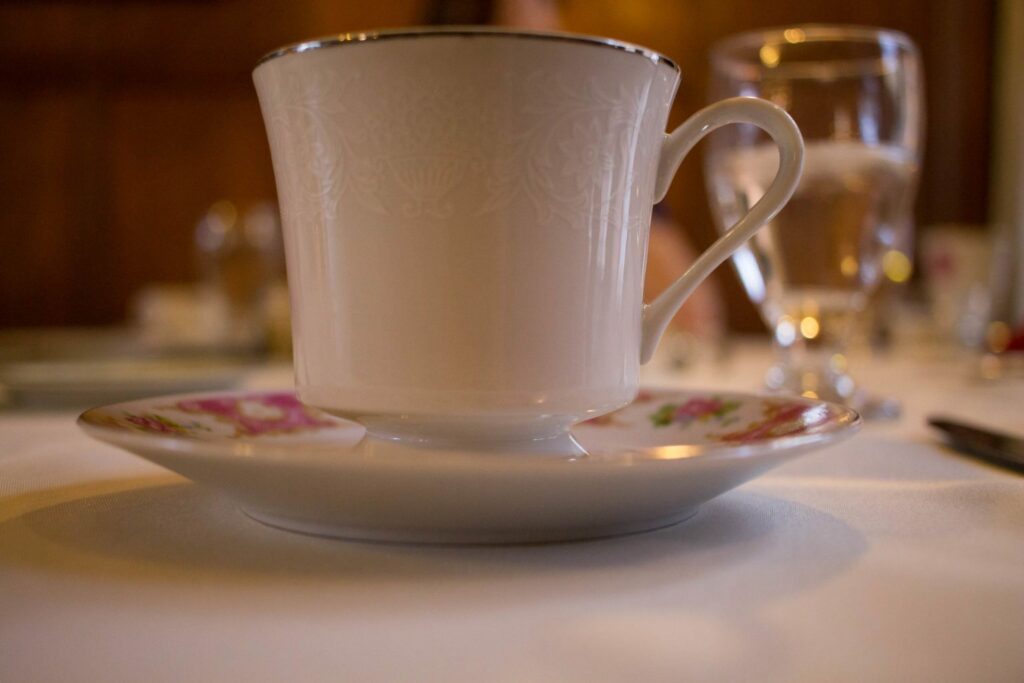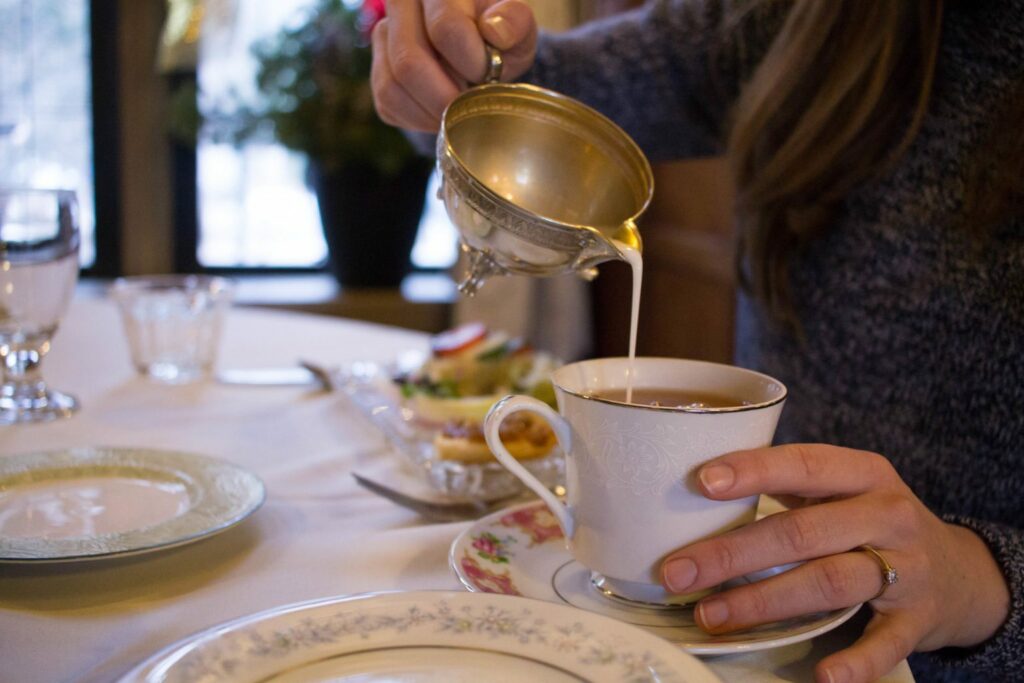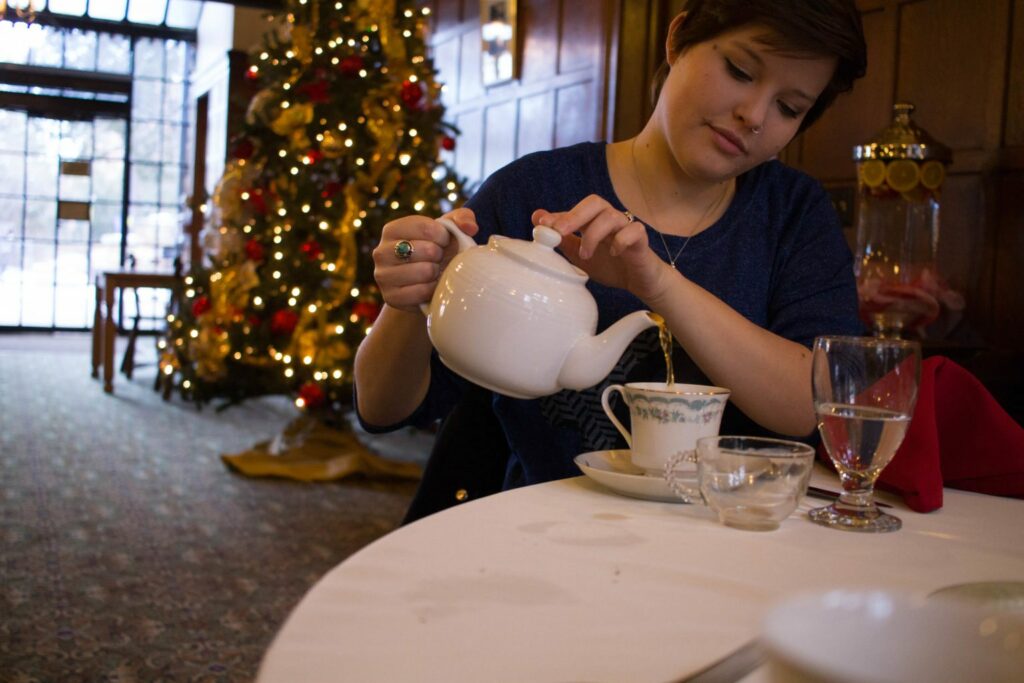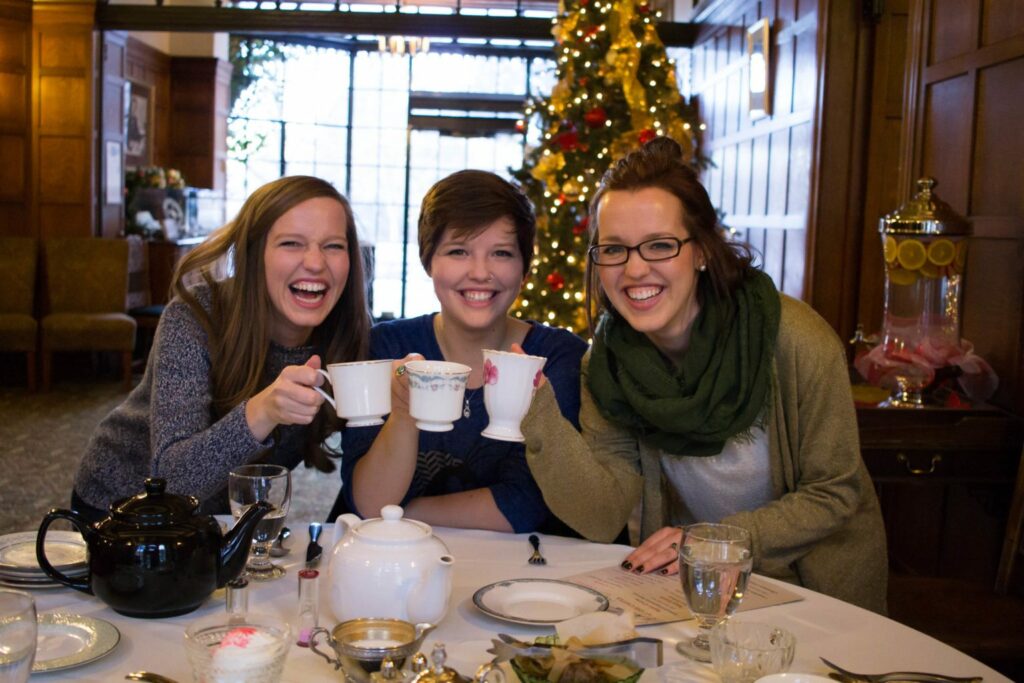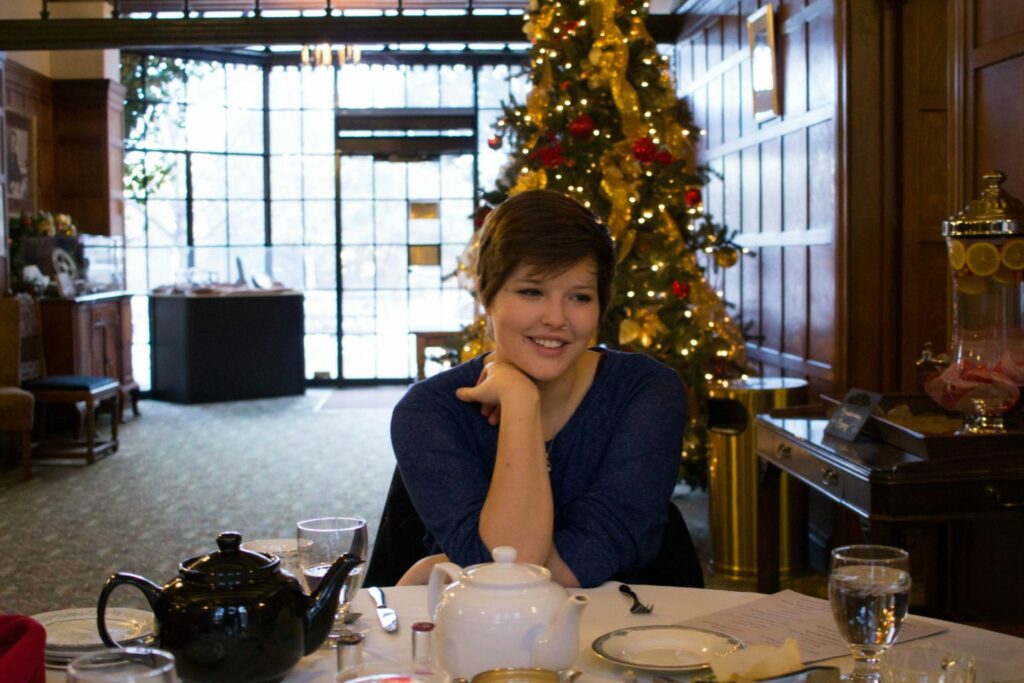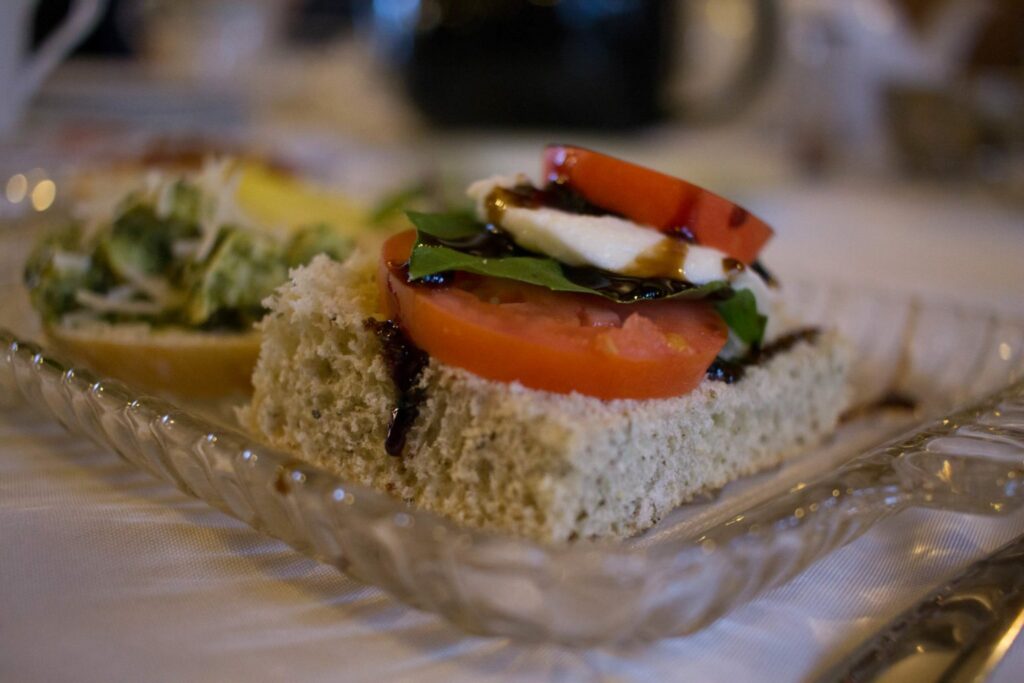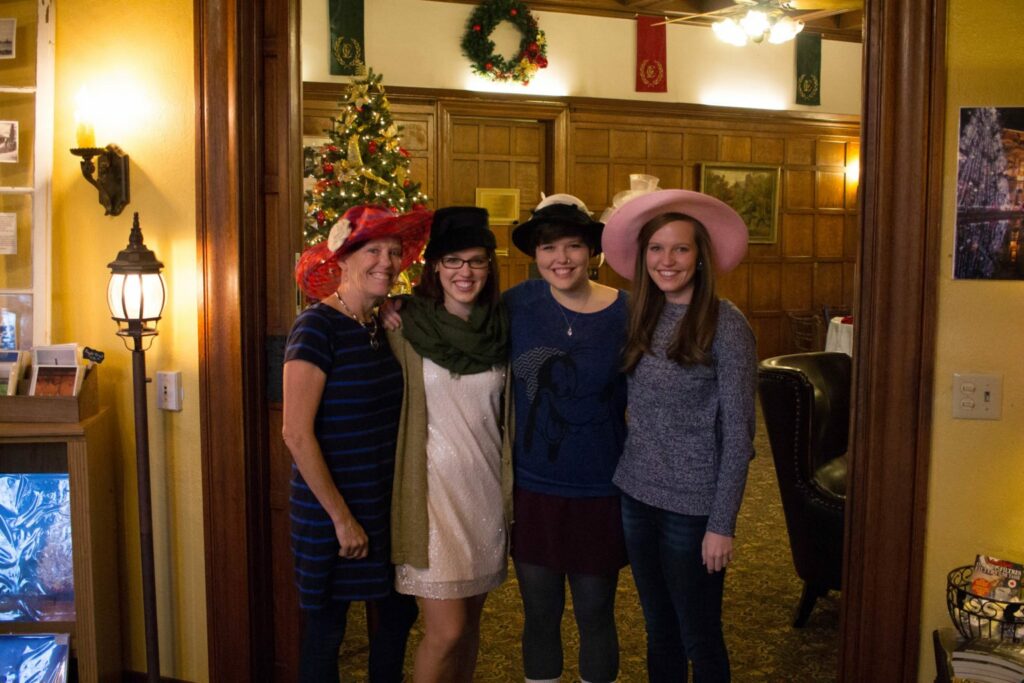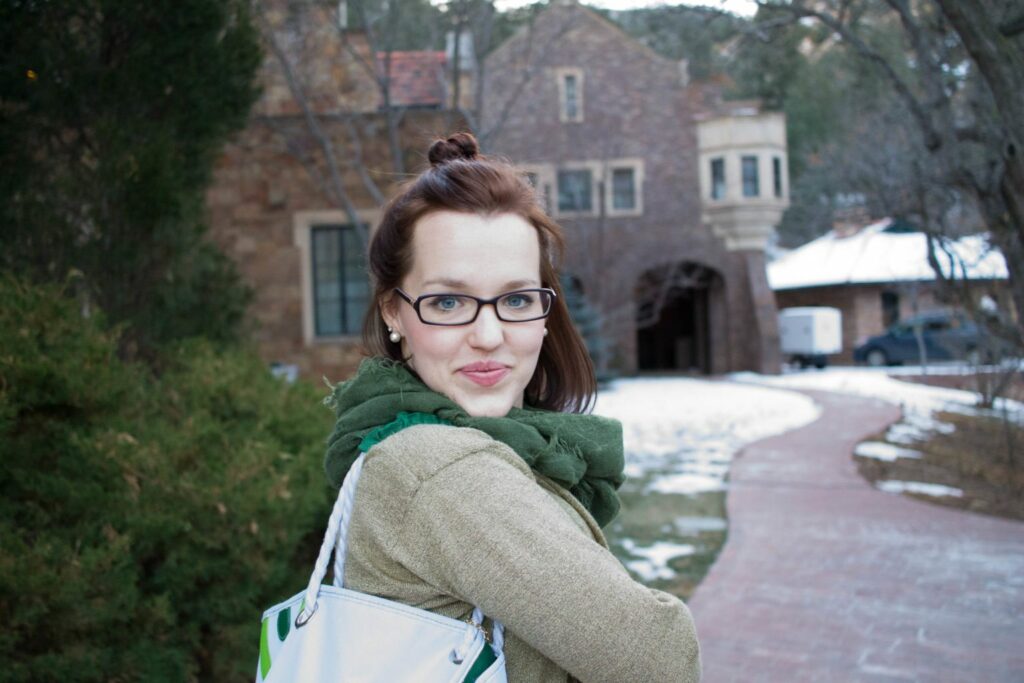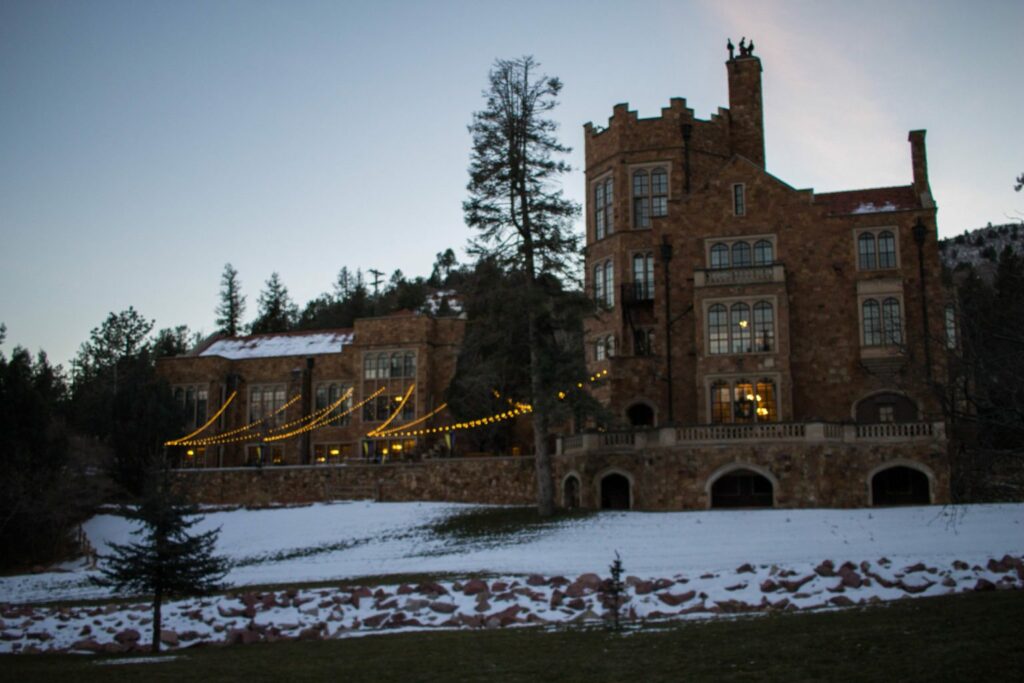 Do you have any fun family traditions you do when you go home? Any others of you with sisters out there who take advantage of all that girl time?
xoxo, elizabeth