Yes, you read that right! A beer cocktail (cue the crowds cheering!!!) Guys, this is my kind of cocktail! As much as I love playing around with mixed drinks (like Classic Mojitos, Coconut Margaritas, & Summer Breeze Cocktails,) my taste buds normally tell me to reach for a beer in the fridge.
Snakebites are something my husband introduced me to on my 23rd birthday at Old Chicago. At the time he wasn't my husband but my new boyfriend who threw me a party with his friends when I drove up to CSU to watch him graduate. They make theirs with Guinness & Angry Orchard Cider and you can totally order them when you are out but it is one of the easiest things to make at home too!
When I make mine at home I try to mix in some fun Colorado flavors – like Left Hand Brewing Company. Their Milk Stout is one of my favs so I picked it up to mix with a classic favorite – Woodchuck! I feel like this is a perfect fall cocktail. It has all the rich flavors of the autumn season and the sweetness of apple with the bitter taste of barley. You've got to try it and impress your friends with the easiest cocktail on the block!
WHAT YOU NEED:
Hard Cider
Dark Ale (Porter or Stout) or just a lager (the rules on this are pretty lax)
HOW TO:
Fill glass with equal parts cider & beer.
Enjoy!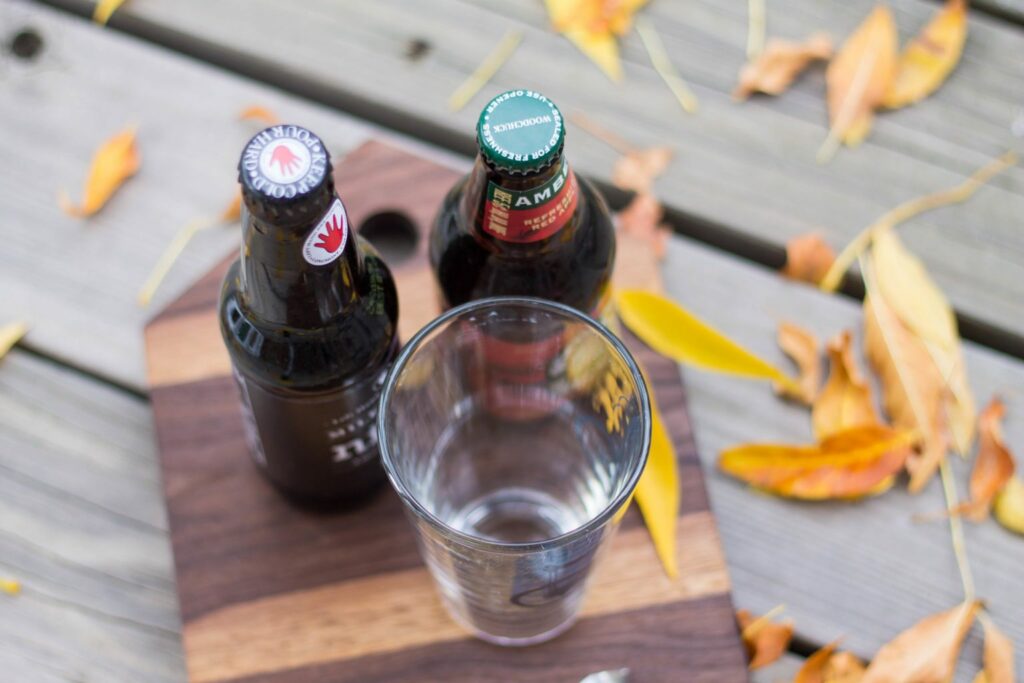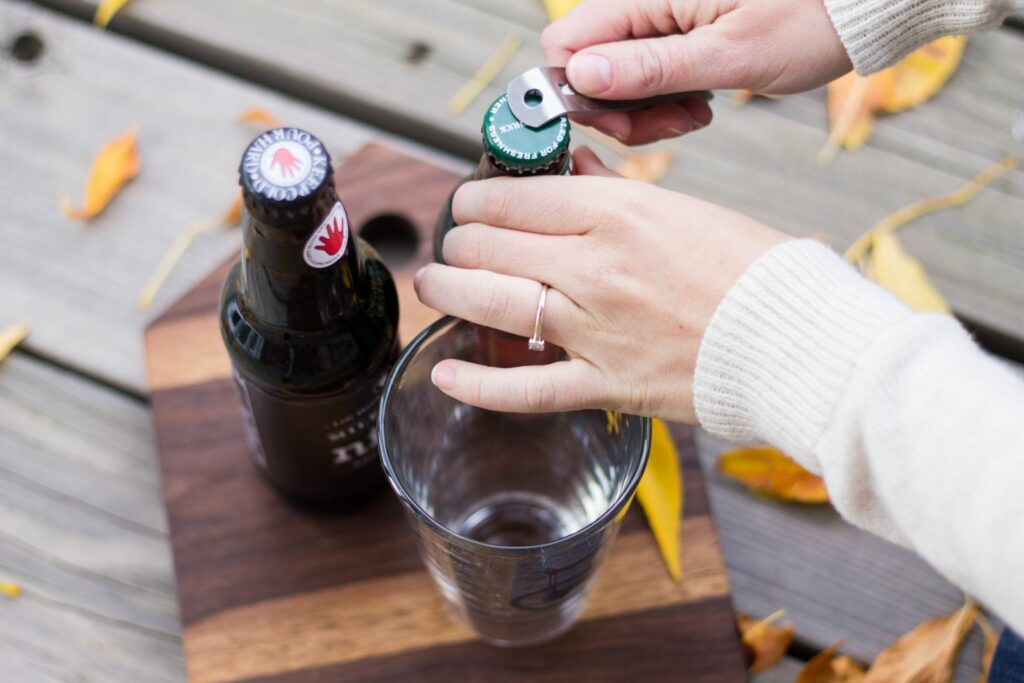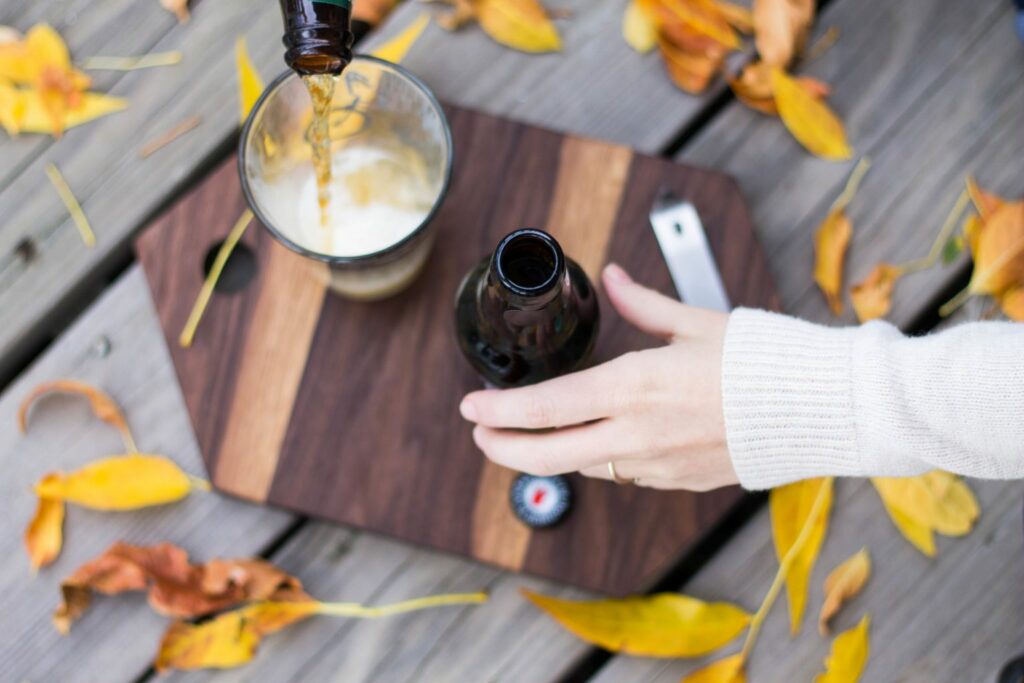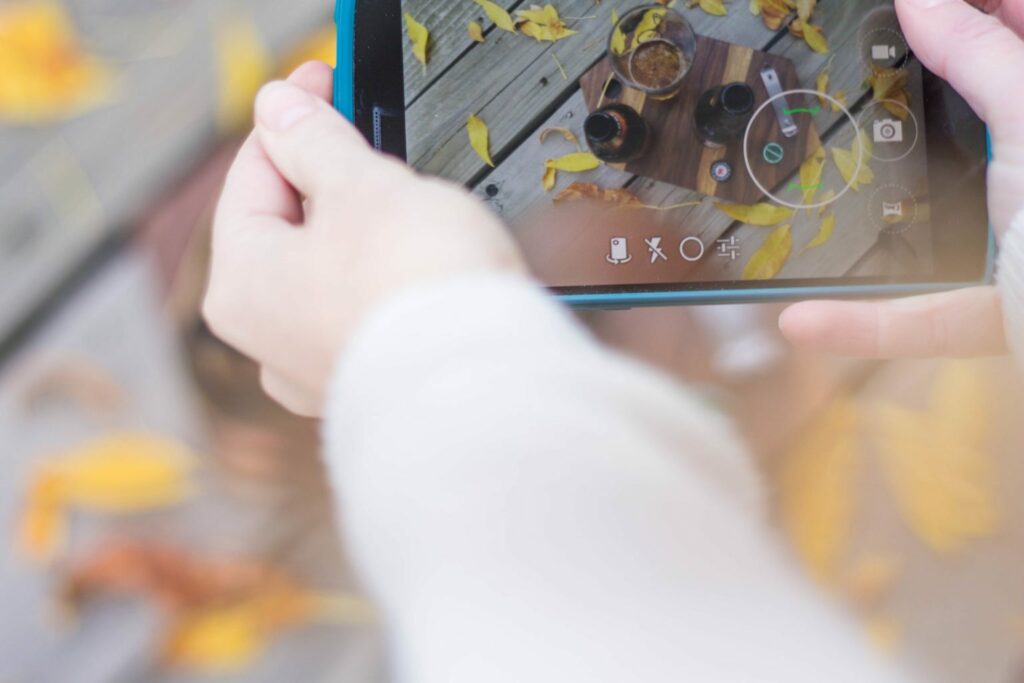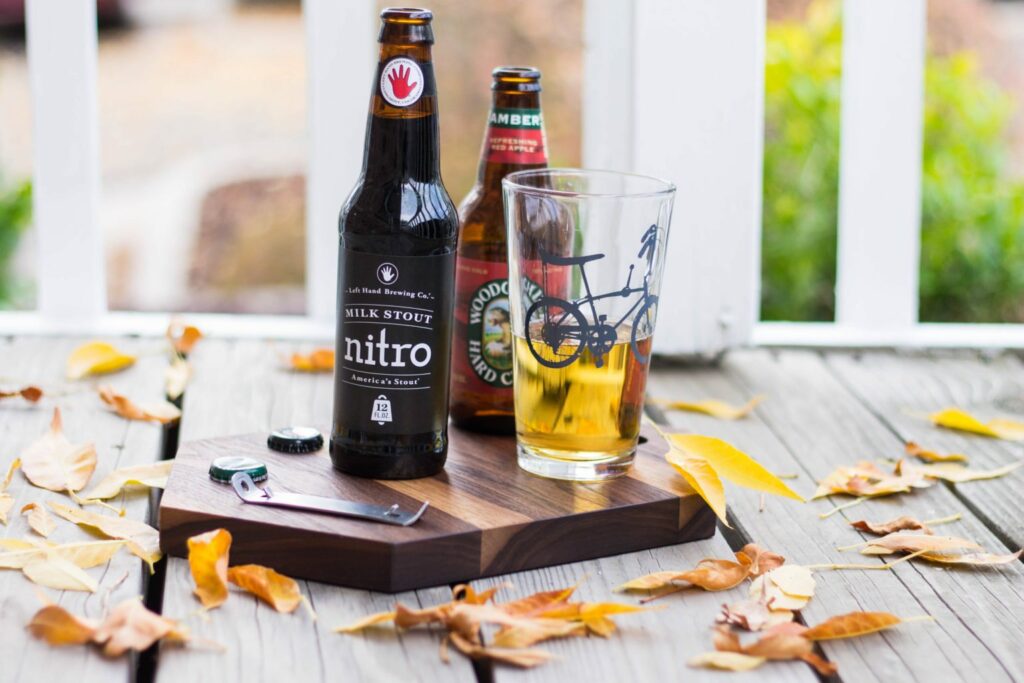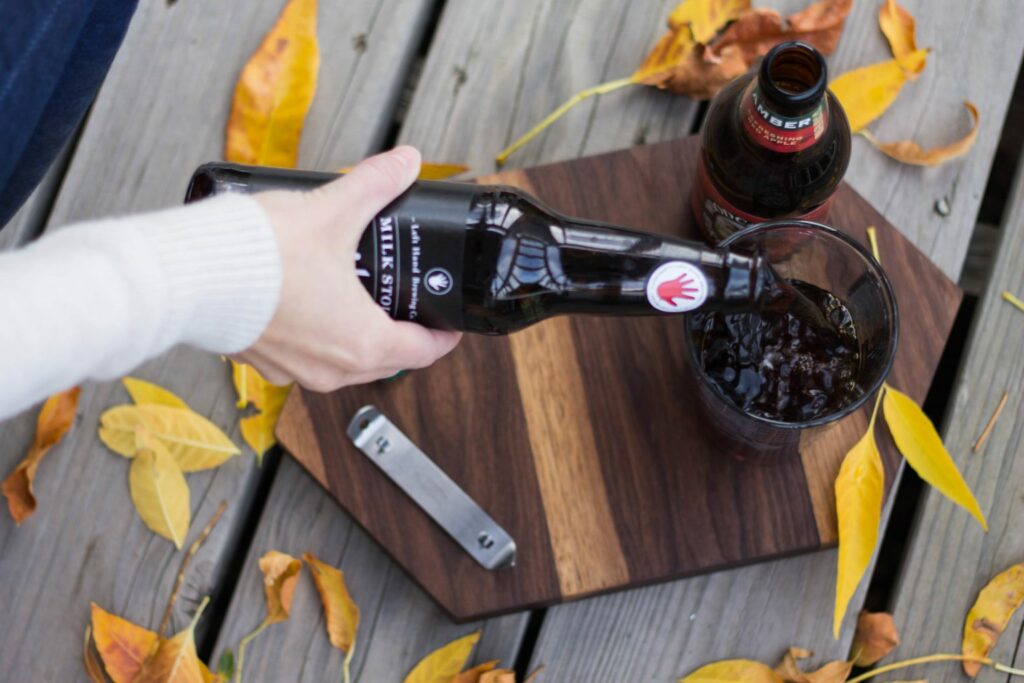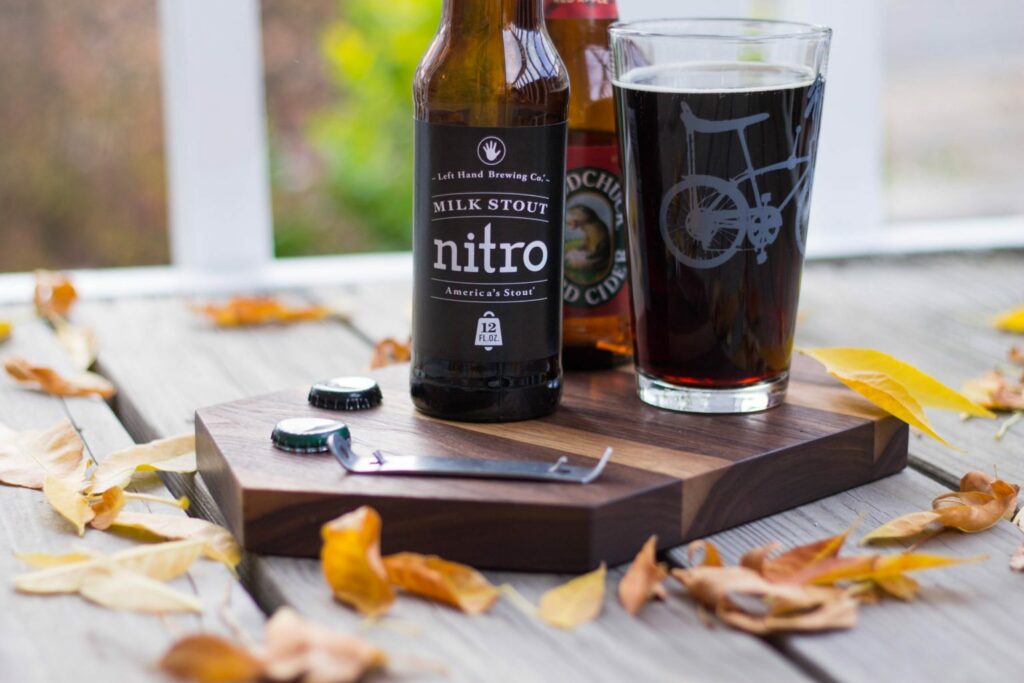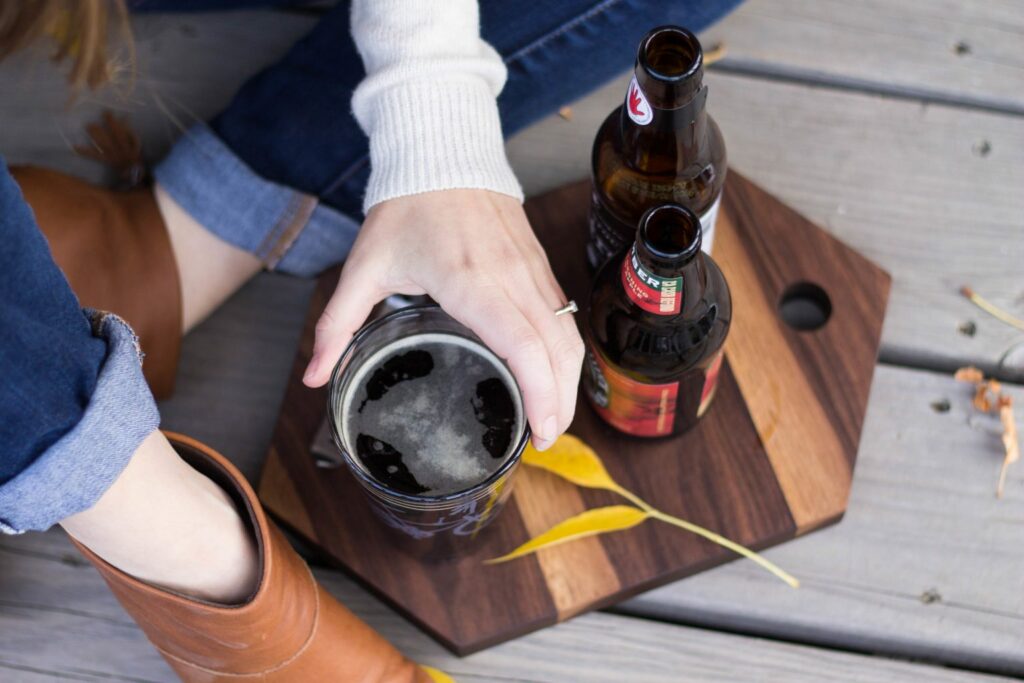 Are you a beer drinker? Cocktail maker? What are your favorite fall drinks? Have you ever had a Snakebite? Or Beer Cocktail? I would love recommendations if you have any! Haha!
xoxo, elizabeth