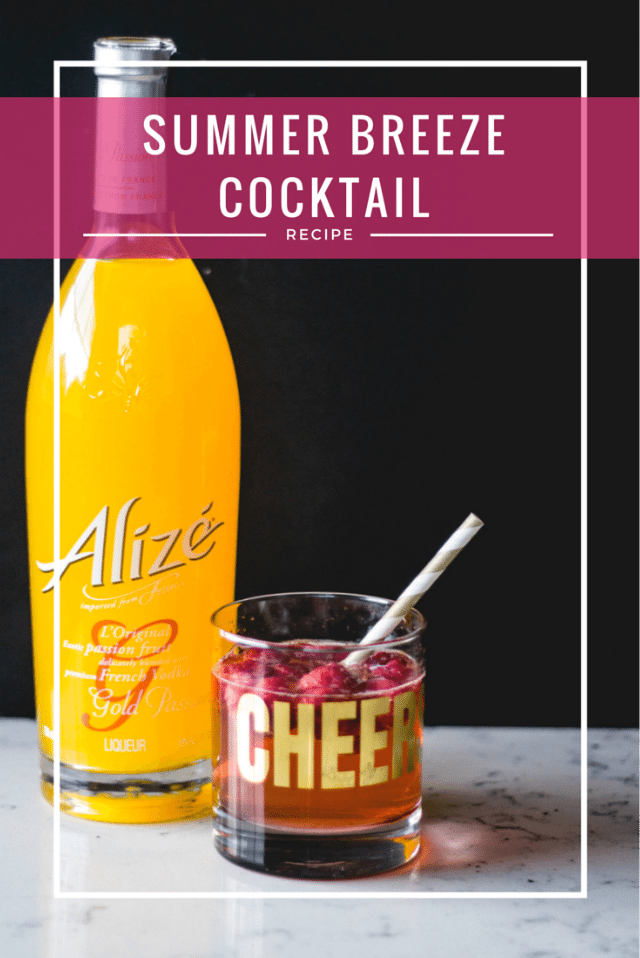 Ever since I started swooning over bar carts and trying to find the perfect place (and the perfect cart) to put into my house, I have been working on my mixology skills. As a beer girl, I know how to pick a good one from the store and put it in the fridge. Figuring out how to decorate and fill my bar cart has been a challenge and a fun new experience! I've been experimenting with different liquors and flavors and making drinks for my friends when they come over. My latest bar cart addition is a couple bottles of Alizé Passion which infuses premium French vodka with passion fruit nectar and all-natural flavors. I figured it would be a new twist on the classic vodka drinks!
This one is sweet and simple but oh so yummy! I love to find ways to really highlight the sweet flavors of summer and fresh fruit! This one uses some raspberries I picked up at the store that were on sale (yay for berry season!) It is perfect for girls nights (or girls anytime,) front porches, patio parties, and all things bright and summery!
WHAT YOU NEED
– 1 Shot of Alizé Gold Passion
– Cup of Fresh Raspberries
– Soda Water
HOW TO
1. Gather all ingredients together and put shot of Alizé Gold Passion into glass.
2. Add in fresh berries.
3. Pour in soda water until it fills the glass ( about 4 oz)
4. Enjoy!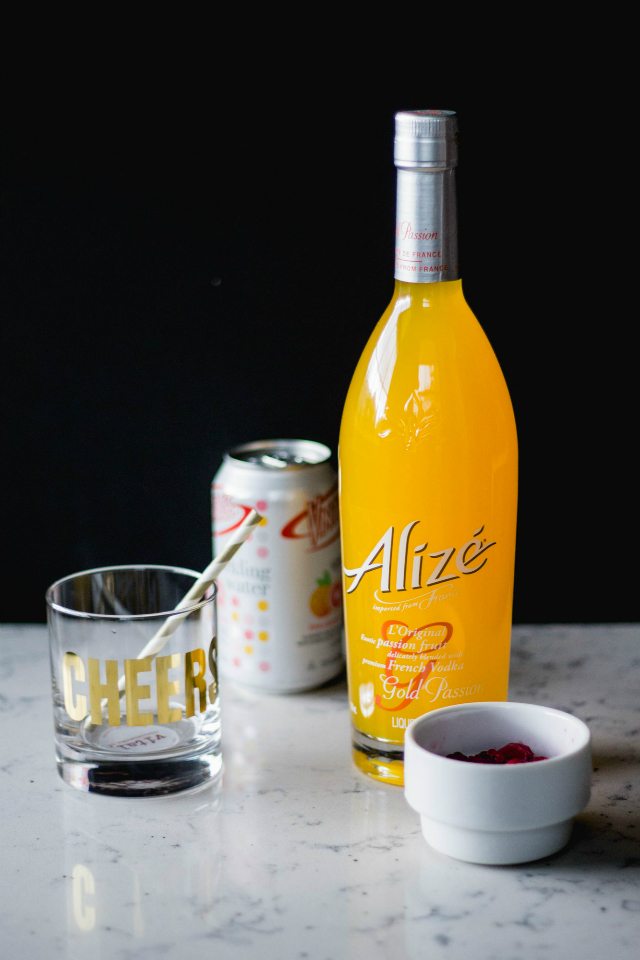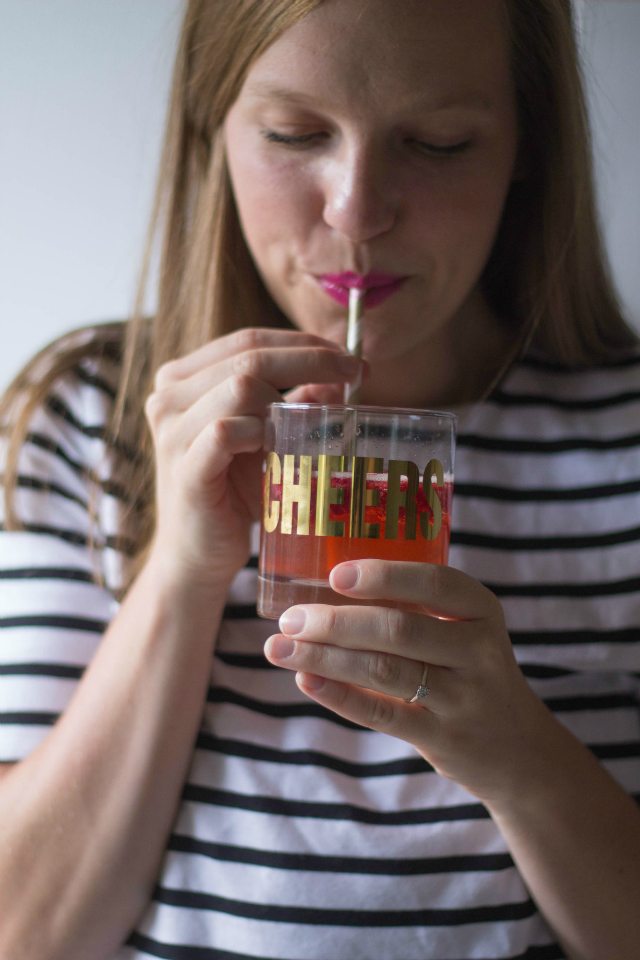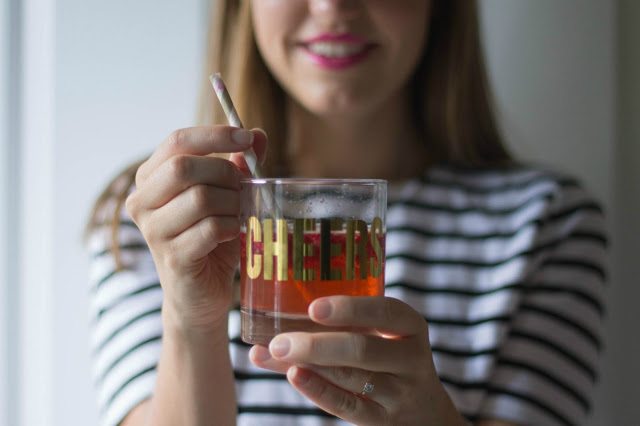 This post was sponsored on behalf of Alizé Passion via One2One Network. All opinions stated are my own.
How do you incorporate bright, summer colors and flavors into your summer drinks?