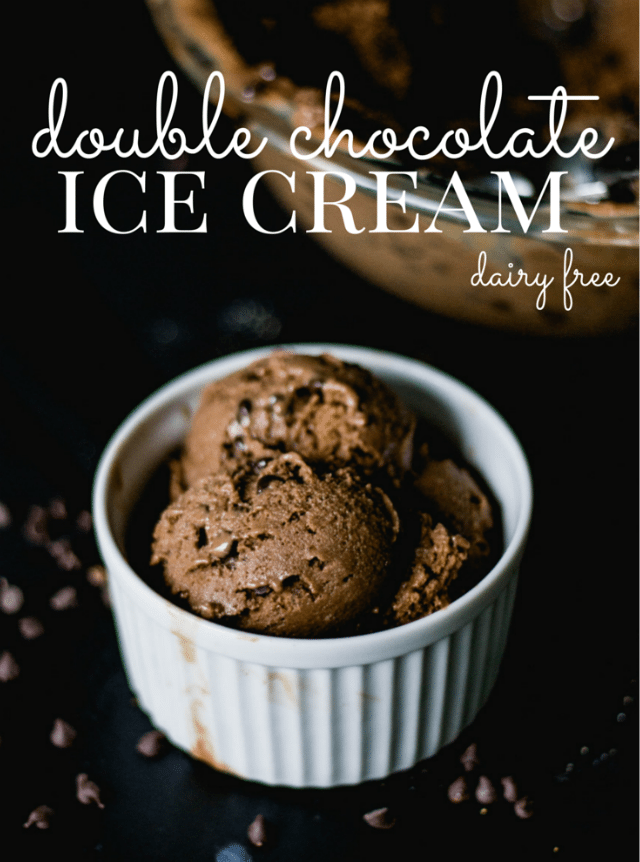 I've been having so much fun with my KitchenAid Ice Cream Maker attachment that I've been making ice cream each week. In fact, I am taking requests for birthdays, get-togethers, and any and all social engagements. My little sister asked if I had made any dairy free ice creams yet so I set out to make one so my answer could be yes 😉 I used almond milk to replace the usual heavy whipping cream/ milk combo and I think it turned out great!
INGREDIENTS:
– 1/2 Cup Unsweetened Coco Powder
– 2 Cups Almond Milk
– 1/2 cup of baker's sugar (extra fine)
– 2 large eggs
– 1/2 Cup Chocolate Chips
HOW TO:
1. In a pan, heat up the almond milk on medium heat until it simmers. Mix in the coco powder until it dissolves.
2. In a separate bowl, whip the eggs and sugar together until fluffy.
3. Slowly add the simmering milk mixture to the eggs and continue whisking together.
4. Once all mixed, set in fridge until completely cool (4-6 hours)
5. Pour mixture into ice cream maker, add chocolate chips, and follow manufacturer's instructions (usually let mix about 20-30 minutes.)
6. Enjoy right away for a soft serve taste or place in freezer proof container and let freeze for 5+ hours to achieve an ice cream consistency (Because it is made with almond milk it will have more of a fudgsicle consistency)
FULL DISCLOSURE: Some recipes I found said to use unflavored gelatin to help with the consistency and I think it was a bad idea. It created little gel balls in my ice cream and I didn't like that. The consistency is still wonderful without the use of xanthan gum or gelatin.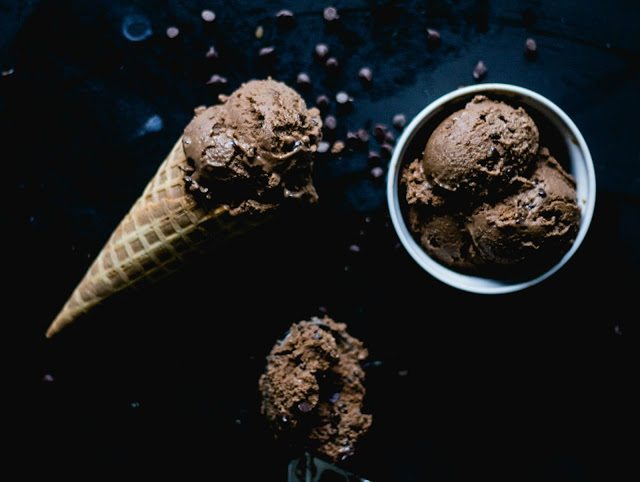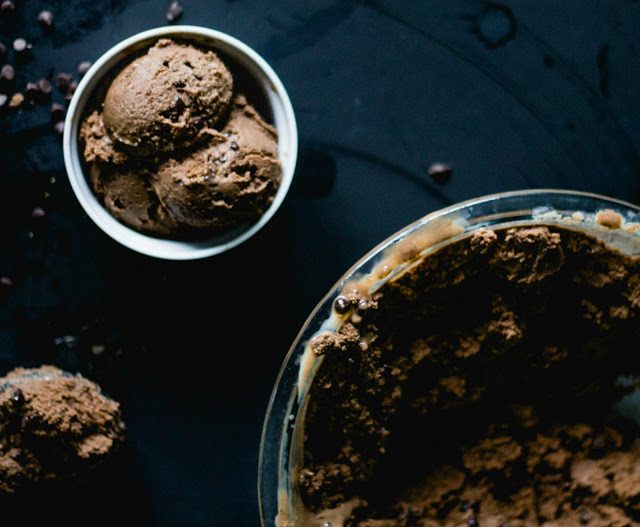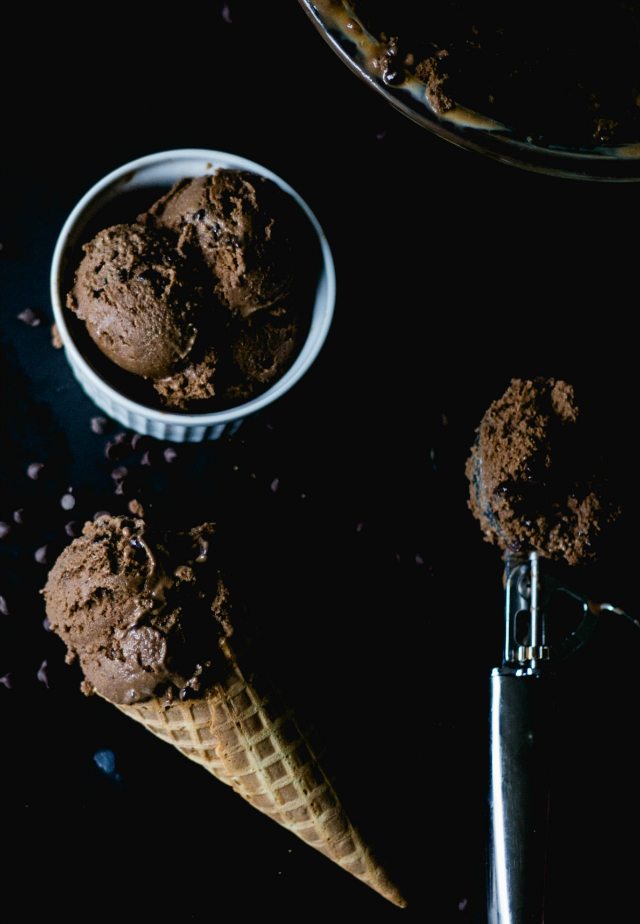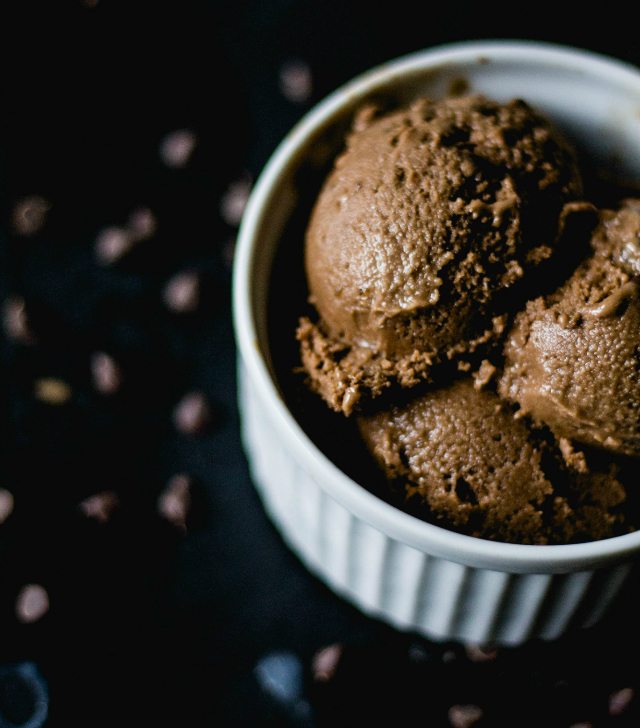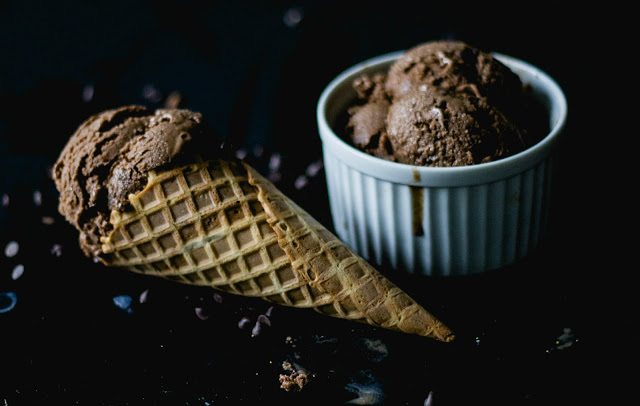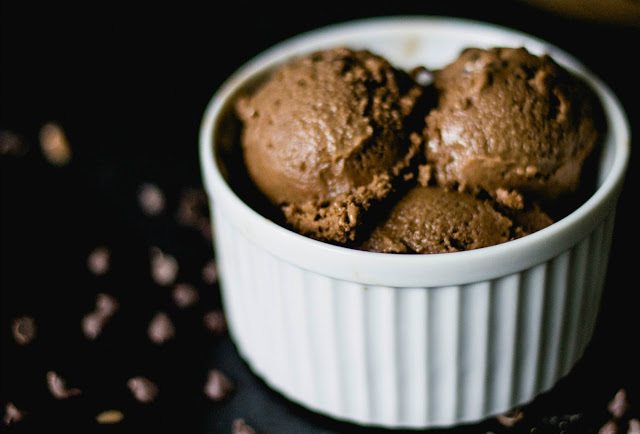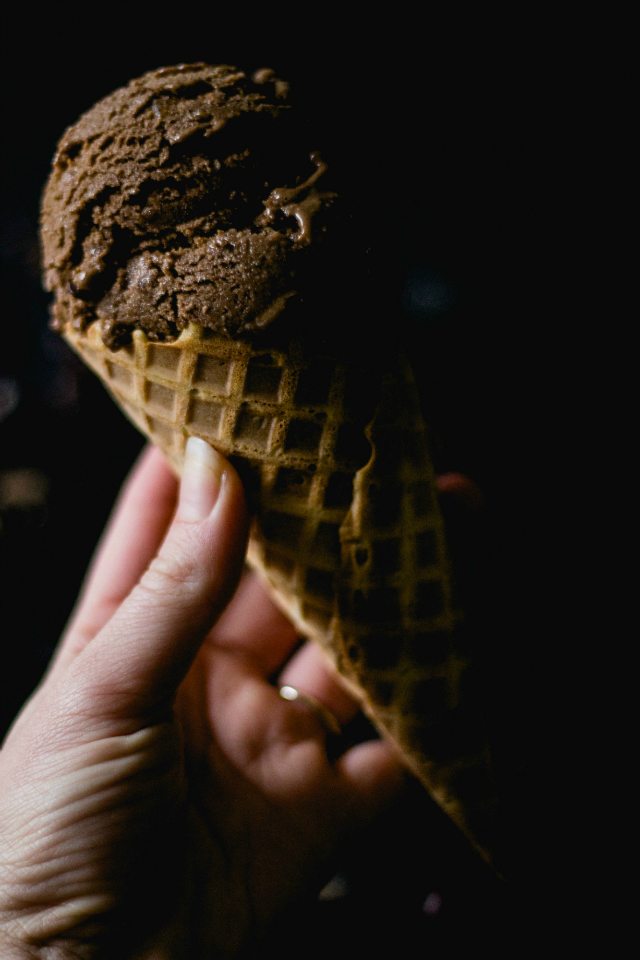 Do you have any other requests? What kinds of ice cream are you into? Dairy-free? Sorbets? Fruity? Rich? Savory? I would love a reason to play around with my ice cream maker more!
RELATED: Kiwi Ice Cream , Fresh Raspberry & Vanilla Ice Cream