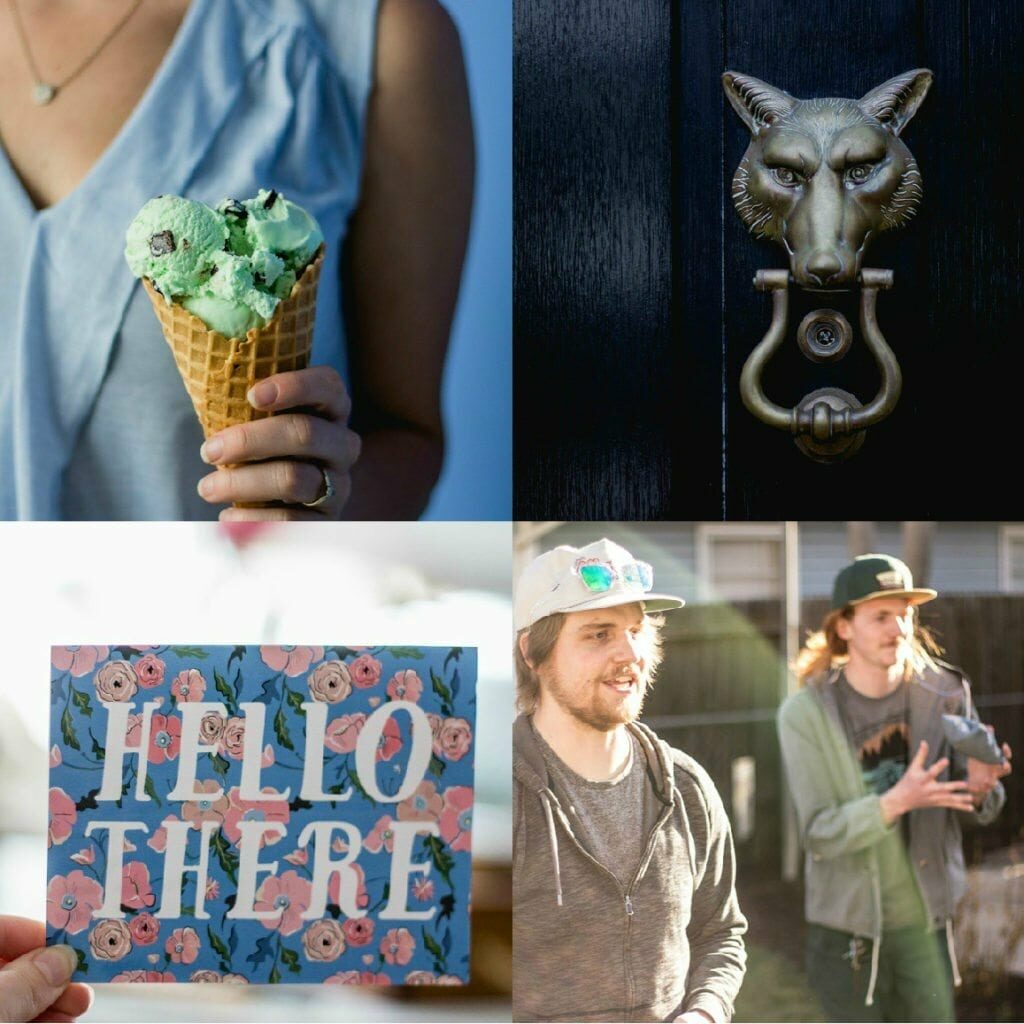 SNAPSHOTS
(Make sure you follow @OakAndOats on Instagram to catch them all!)
1. The weather was totally warm enough for an ice cream date! Laura and I hit up the best ice cream in town (located at the Broadmoor) and then went a little picture crazy! Everything was so pretty!!
2. Shout out to the doors in Georgetown Washington DC – I took pictures of like a million of them. I'm thinking we need to up our door game here in Colorado!
3. I love thoughtful mail from friends (who I may or may not have met in real life!!!)
4. We have a fun tradition with our friends called PrEaster! We all get together for a pot luck Easter dinner on Saturday and spend time in community celebrating together. It always includes super competitive games of corn hole, cuddling with babies, and heart-felt conversations. I'm a fan!
YOU MAY HAVE MISSED
Spring Florals & Chambray 
The Lens Revolution: ISO
Instagram: The Everyday Creative
Snapshots from Washington DC
April Goals
GREAT FINDS
– Ice Cream Friendship Pictures are the best!
– This cake is adorable!
– GREAT Instagram tips you don't want to miss!
– I love my mountains 
– Grab these shorts (OR THIS DRESS) and anything else from GAP today for 40% off!! Use code: NEW
– Don't forget to try out Rocksbox for free with code OAKANDAOTSXOXO before the code switches to 50% off!