This shop is part of a social shopper marketing insight campaign with Weave Made Media® and DreamWorks, but all my opinions are my own. #weavemade #VeggieTalesfun
http://my-disclosur.es/RgFrEH
I am a proud Auntie of five (+ all my friends who keep having babies!!) and I love having them over to play at our place! Bruce and I are not yet parents so our home tends to fall less on the kid-friendly side of things. We have candles on the coffee table, plants in reach of grabby hands, sharp corners, open sockets, and a million other things I don't even think about as a non-mom.
Having a kid area in our home was important to me after my nieces and nephews started to get old enough to tell me my house was boring. I created a toy box where they can go straight to when they walk through the doors – filled with coloring supplies, dress up, stuffed animals, and books (all the books.) I put it in a cute little basket that I can pick up and move around if I need to accommodate for other guests.
I started keeping an eye out for new things to add to the basket when I am out and about. I look for good deals, quality products, and things I would have fun playing with them! I've got a bunch of books from Bruce & I's childhood that we love reading with them, coloring books that I replace when the pages are filled, and a Bob & Larry from
VeggieTales
that I picked up for nostalgic sake last time I was at Walmart. Anyone else remember the first ever
VeggieTales
"Are you Afraid of the Dark?" – and of course the Hairbrush Song & the Bunny Song that can still be sung word for word in our home! It is fun to bring bits of our past to them so we can share that joy, passion, truth, and encouragement with them too!
If you are an Auntie, Uncle, or just love to babysit at your home a Kid Basket doesn't take much time or effort for you to put together but can be a game changer for the littles that come over to your home.
SOME IDEAS FOR WHAT YOU NEED
– Coloring Books
– Stuffed Animals
– Toys
– Crayons
– Books
* There is no "right" amount or list of things to include in this basket. Think of the kids that come over to your home and think about the mess you want (or don't want) made when they are over (aka: maybe stay away from bubbles, markers, paint, etc)
HOW TO
1. Grab a basket, truck, or ottoman with storage that fits your home decor.
2. While you are out and about (at Walmart, the grocery store, etc) keep an eye out for things to add to your toy box.
3. Don't feel bad cleaning out the basket every once and awhile. Old, used coloring books can be thrown away, toys can be donated to make room for new ones, and anything broken does not need to be held onto.
4. Have fun! Keep in mind that this is all so you can hang out with the kids in your life and make your home more kid friendly. Get things you would love to play with them!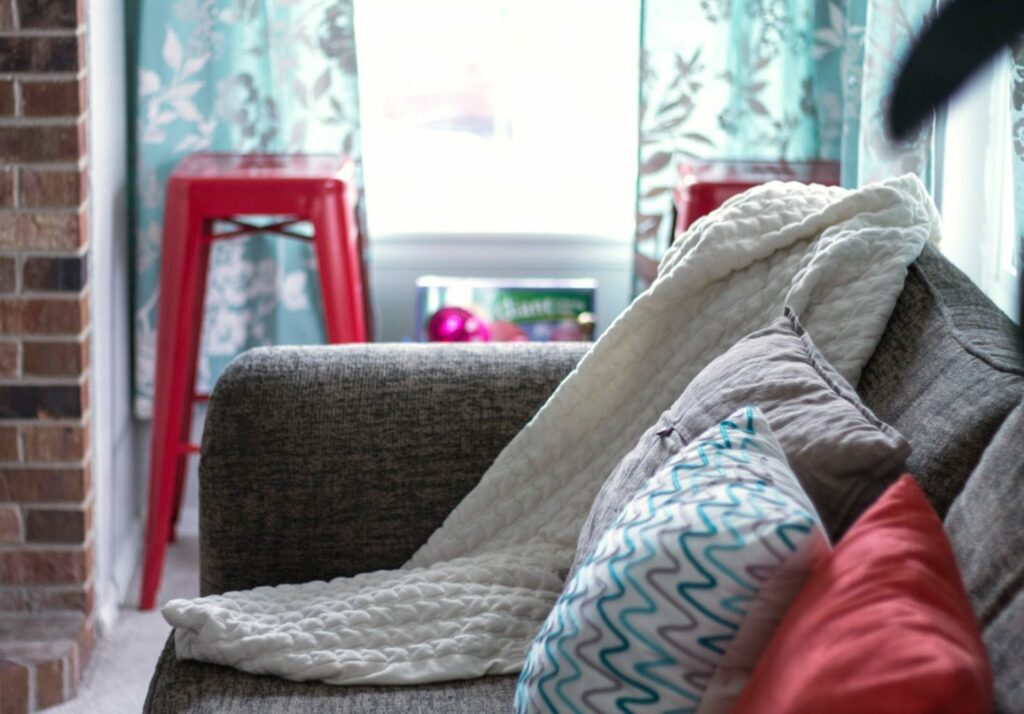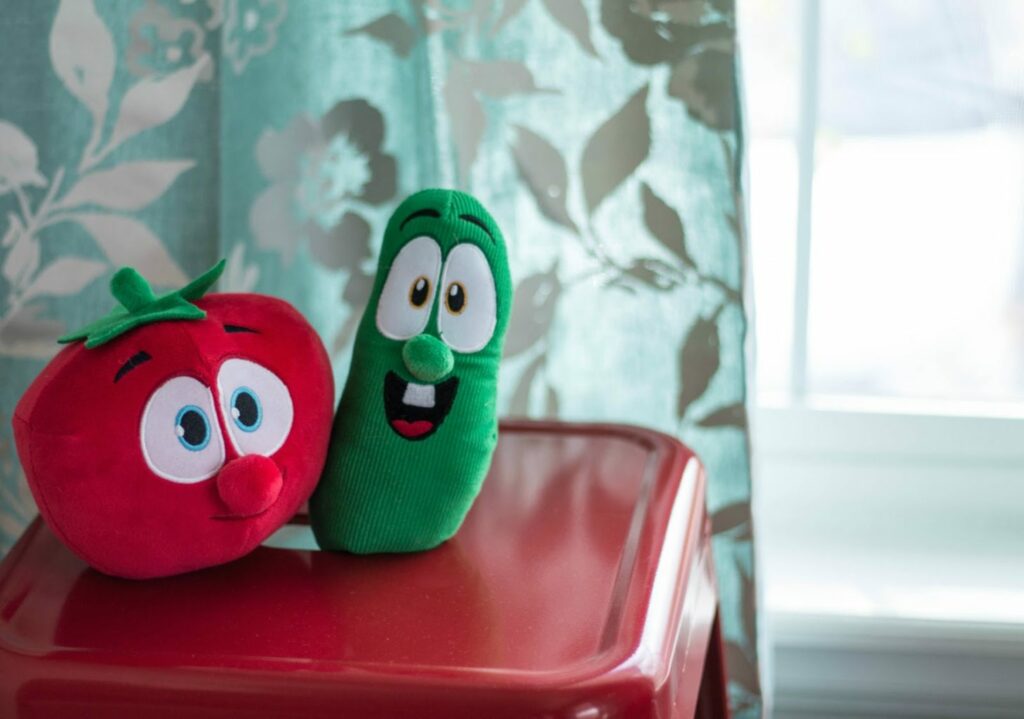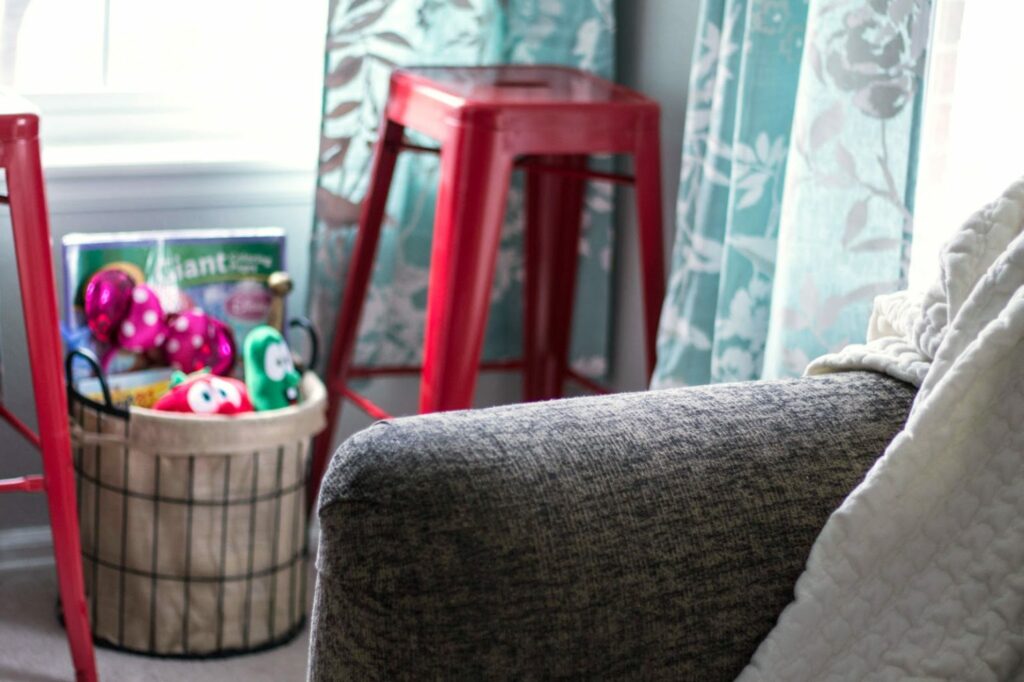 Do you have use for a Kid Toy Basket in your home? Can anyone else relate to not having the most kid friendly home? Did you love VeggieTales growing up or is that only evidence of being the oldest of four?! Next time you are at Walmart make sure to check out the adorable VeggieTales display and add some love to your basket.