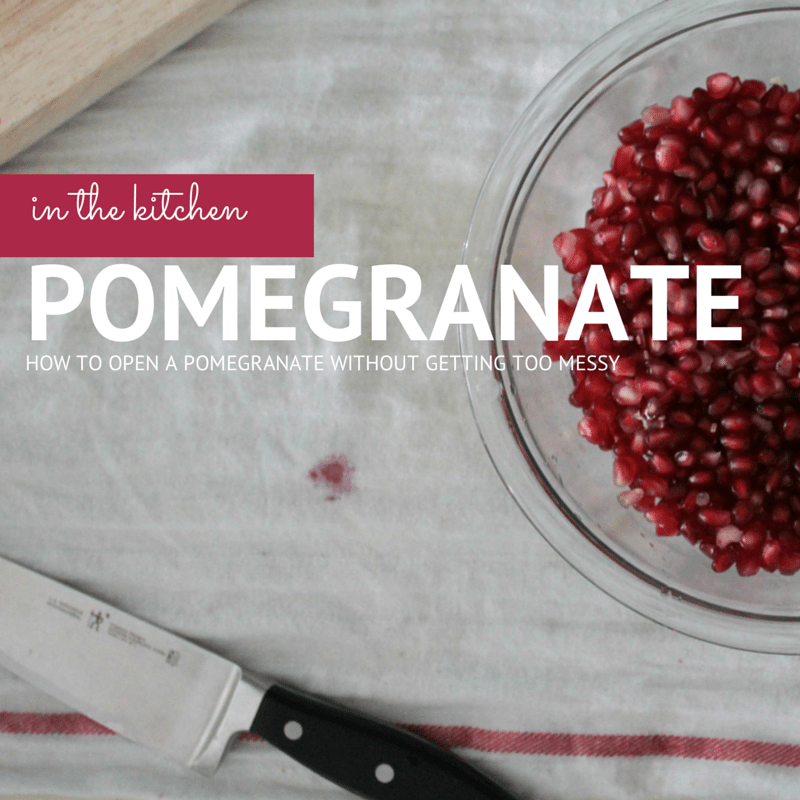 Pomegranates are delicious autumn/winter fruits and they are packed with so many great things – like antioxidants! I am sure you are seeing them pile up at your local farmer's market or grocery store, but it is much easier to just walk by them instead of picking them up and taking them home. The idea of seeding a pomegranate is intimidating and it is much easier to pick up a couple peaches and a bunch of bananas and move on with your day.
Today I want to empower you! It took me 24 years to open my first pomegranate and now I get giddy when I see them in the store. There are many ways to open a pomegranate I am sure, but my go-to method is the bowl of water. It catches all the "blood" and easily separates the membrane from the seeds. Five stars in my book.
WHAT YOU NEED:
– bowl of water (your hands will be hanging out here so I make mine pretty warm)
– kitchen knife
– pomegranates
– paper towel
HOW TO:
1. Cut off the top and bottom of the pomegranate I put a paper towel down to cut it on my cutting board OR you can cut it in the water.
2. Place in water and start pulling it apart You can start to pull out the seeds with your fingers now. The seeds will sink to the bottom and the membrane will float
3. Remove all extra membrane and skin from the bowl when seeds are gone. I place it all on a paper towel to throw away after I am done with them.
4. Drain the water from the seeds and move them to a bowl to enjoy!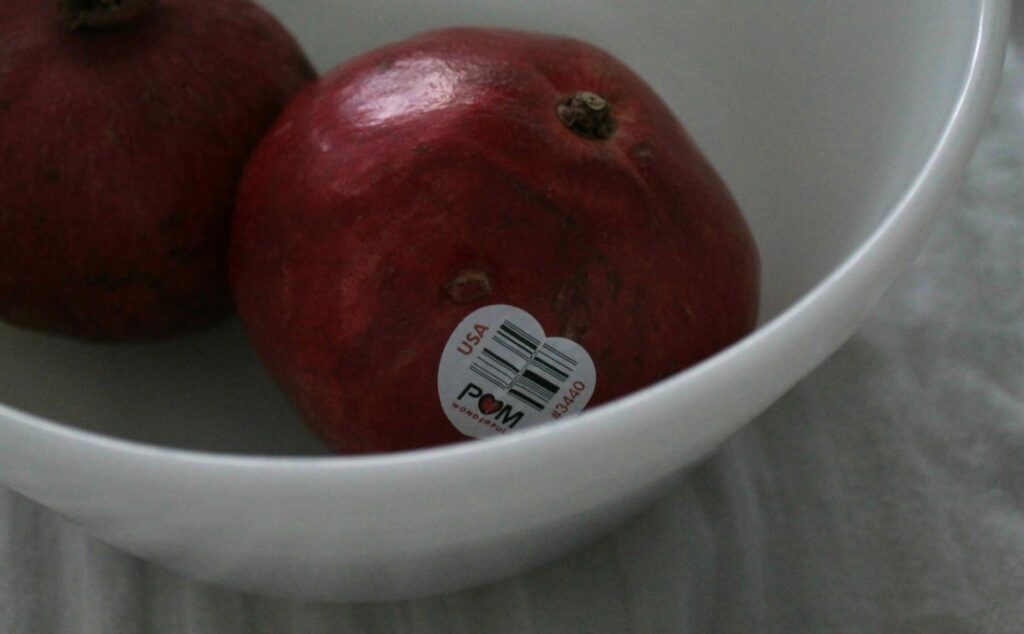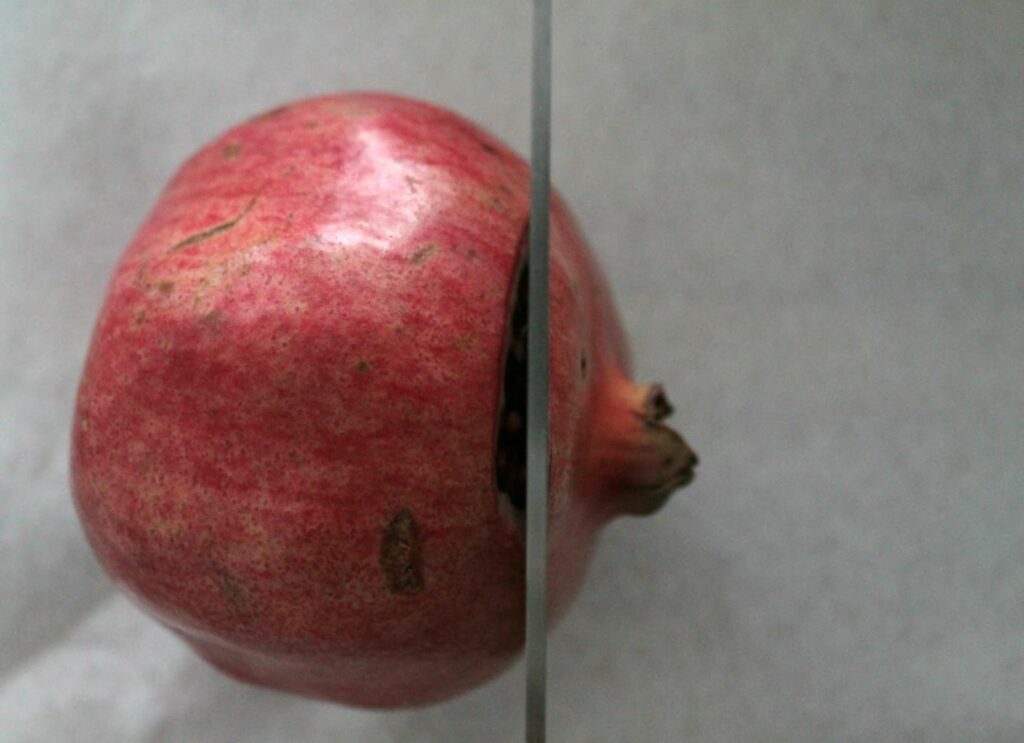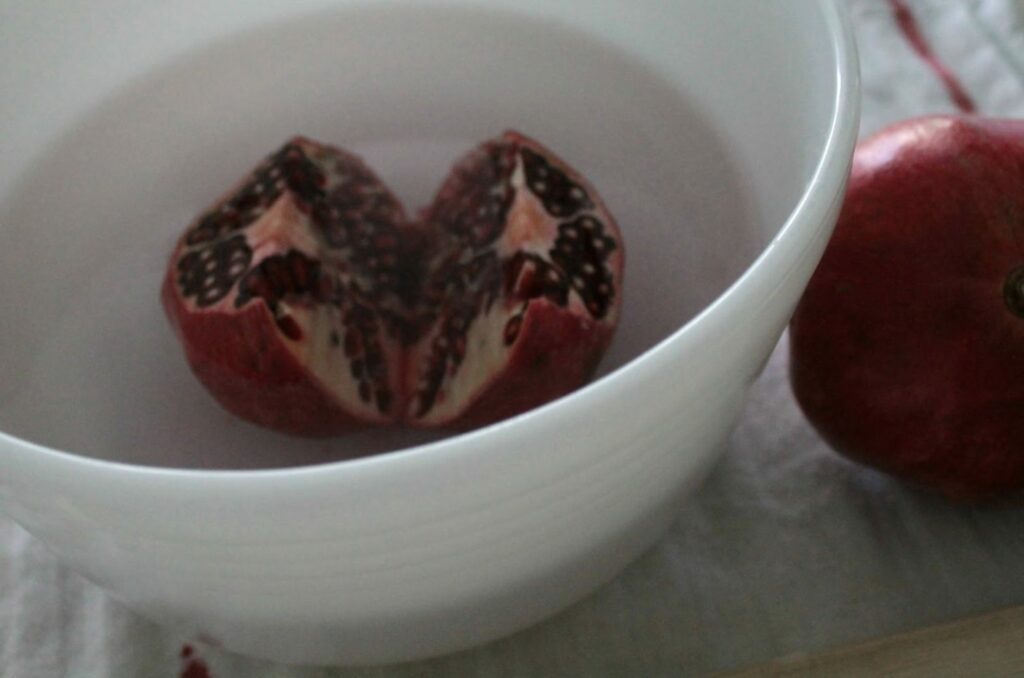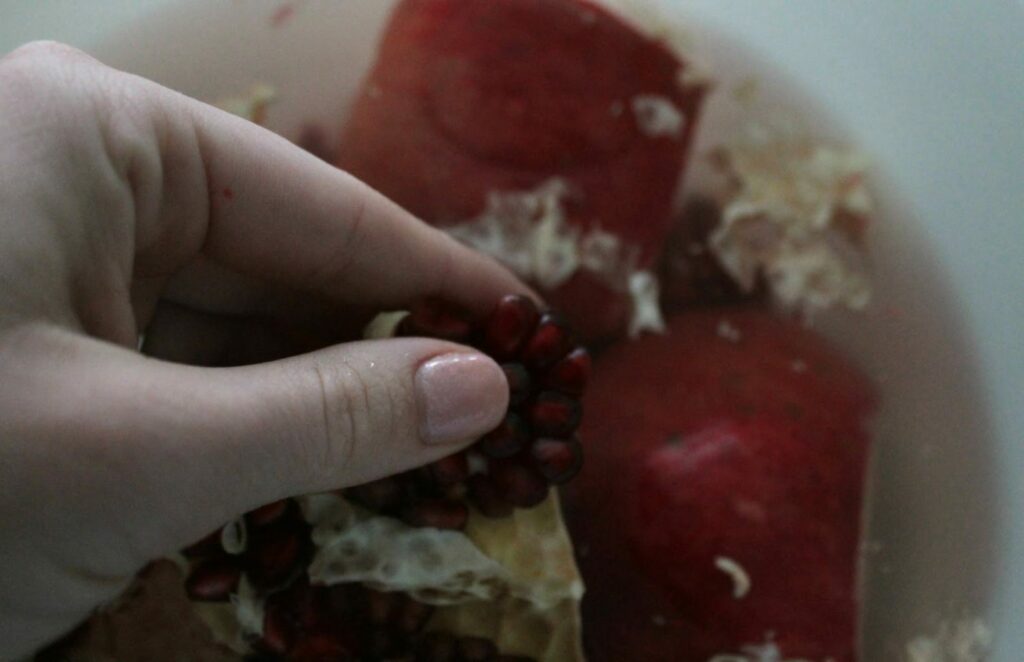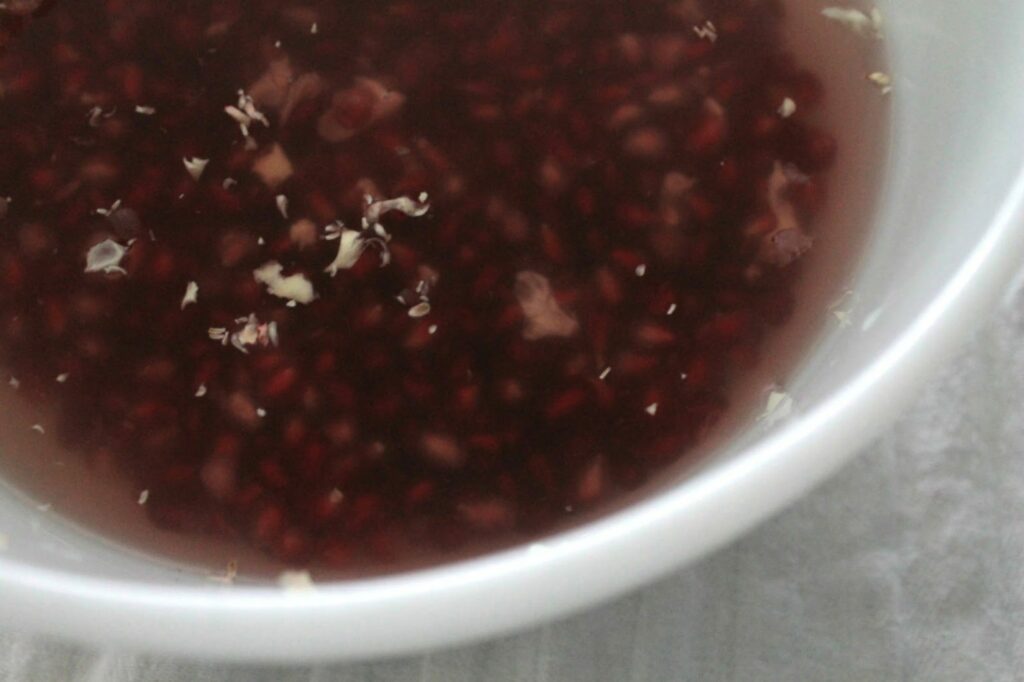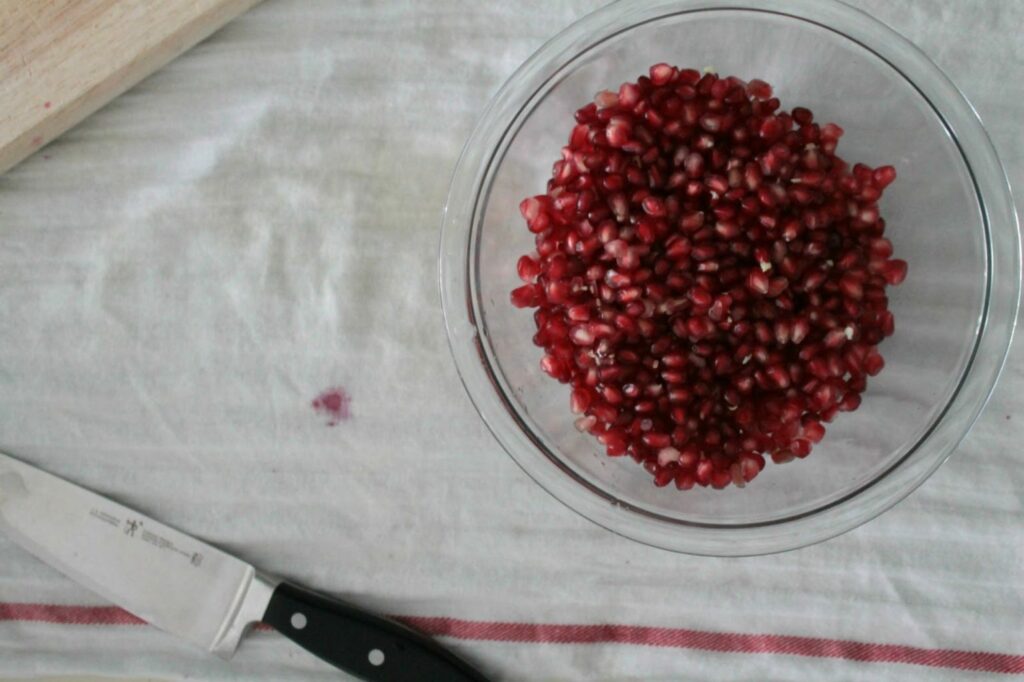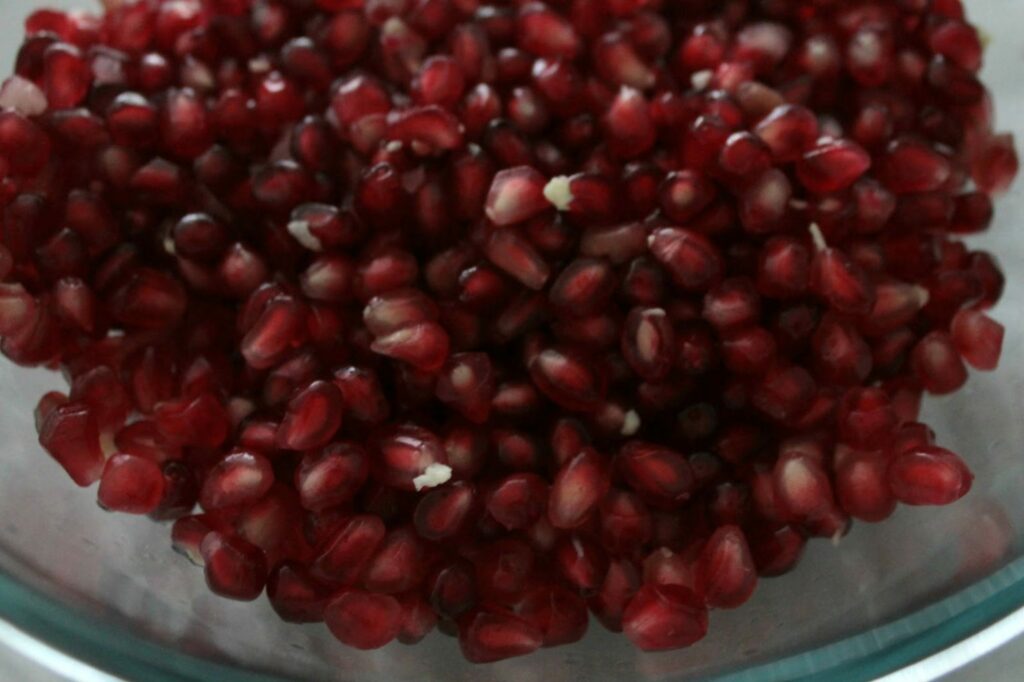 DO YOU LOVE POMEGRANATES?