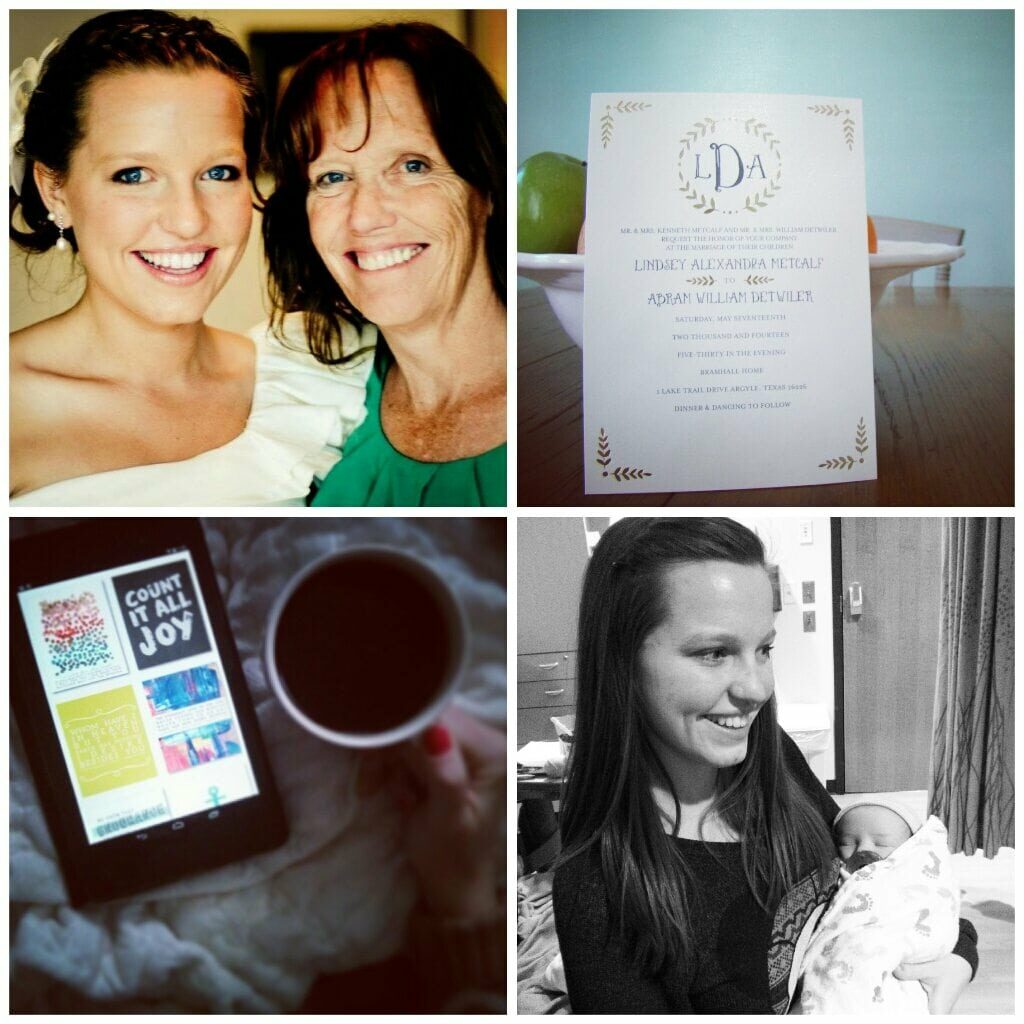 SNAPSHOTS:
( follow me on istagram to stay updated! )
1. HAPPY BIRTHDAY MOMMY! we celebrated my mother's 56th birthday over the weekend and it was wonderful. i am so thankful for this lady. she has encouraged, inspired, and loved me.
2. Lindsey & Bram are tying the knot and we are so excited for our road trip down to Texas for the wedding. i got a new swimsuit and two new dresses for the occasion – gotta love the excuse! i am hoping it will be a little mini vacation. best news is that since it is a family wedding, the whole family will be all together!
3. Naptime Diaries just launched their new shop and it looks so pretty. they also added a bunch of new goodies for the spring time so make sure you check it out!
4. holding little Calvin Anderson Wenger in my arms. that baby was 10 days late but that only made him 10 times more adorable. i am so happy for the Wenger family as they grow. two down, one to go (referring to the prego ladies in our Bible study! soon we are going to need to hire a baby sitter! )
OTHER FAVORITES:
– Veronica Marz tv marathon with my husband
– Walk for Life Kickoff
– Friday nights with friends
– hanging up our new kitchen light & Harry Potter prints
YOU MAY HAVE MISSED:
5 reasons to work at summer camp
God is just not fair
Garden of the Gods
giveaway books + coffee (still time to win!!!!)
GOOD READS:
– i love this list on food that make you glow. i am all about finding ways to look more radiant without caking on makeup.
– i am raising $3000 for the Walk for Life this year! will you partner with me to change lives? to read more about what i am doing and to give click here.
– reading this post inspired me to buy the no brainer wardrobe & i have already finished it! i'll be sure to share it with you (you love hearing about all the books i am reading, i just know it 😉 )