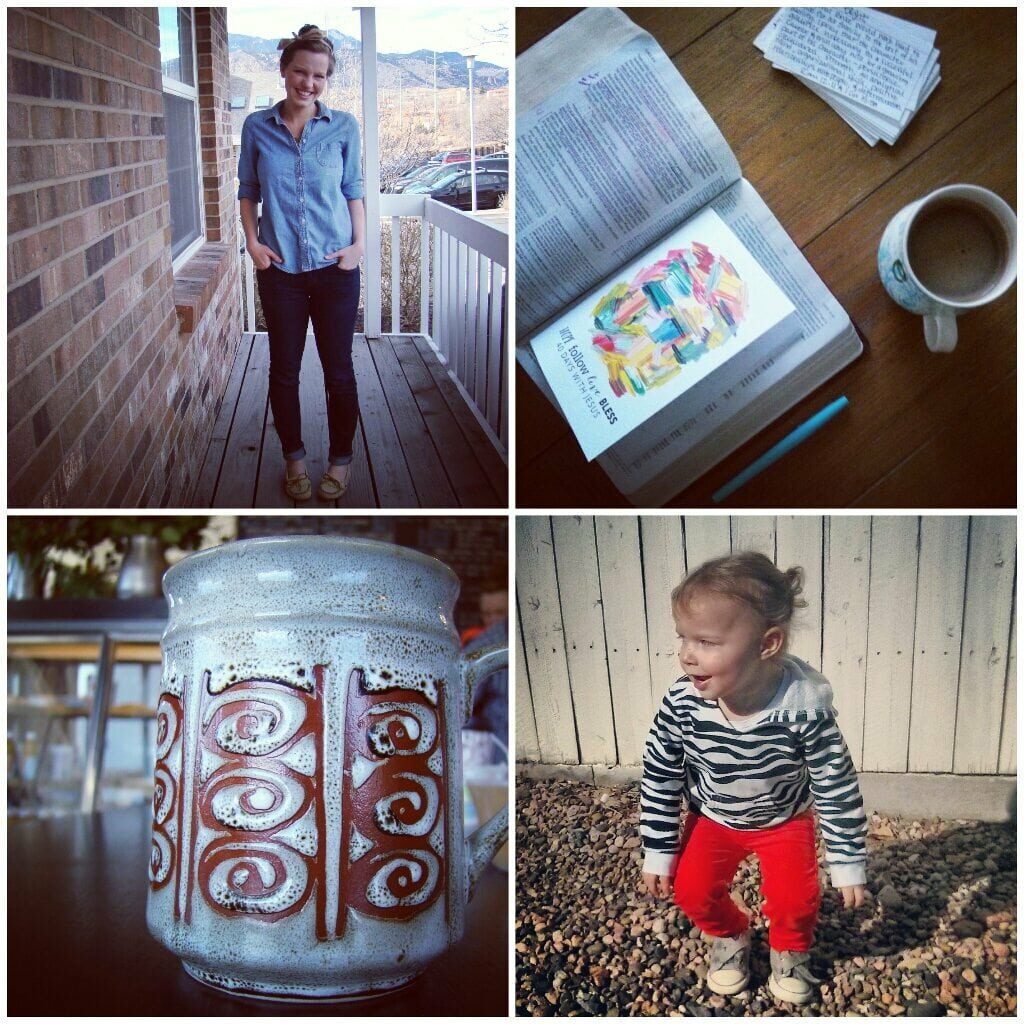 SNAPSHOTS:
1. outfits inspired by this house of garland headband! i totally love the casual feel of weekend ware! also, the weather here in Colorado has been just lovely. and i have enjoyed a little more outdoor lingering.
2. Naptime Diaries lent journal is simply wonderful. for the last couple days i have been using this as my quiet times. ps: remember when i was convicted here and really wanted just to start getting up to spend time with Jesus? it has been two weeks of following through and it has been such a blessing in my life. i also gave away one of these journals because i want to share the joy that comes with spending time with the Lord. this is 40 days with Jesus that can be paired with the lent season but is not limited to those 40 days! congrats to Charlene Maugeri for winning the journal! and the rest of you should really consider purchasing the Naptime Diaries Lent Journal – totally worth it! and in because we love you and want you to dig into the Lord, Naptime Diaries is giving YOU 15% off the journal and anything else you would like to purchase!!! just use code: OAKANDOATS when you are checking out (offer ends March 3rd)
3. Canon City, CO is the home of one of my dear friends/ bridesmaids Jessiann! her birthday is this Tuesday so some of us (the Mays & the Mayberrys) decided to drive down to see her. we hit up all the highlights in Canon City – the winery (we got a couple bottles of wine!), the 16th street cafe (where said photo was taken), the river walk, the dinosaur foot prints, some terrifying cliff, and Mo Mo's sushi. it was so good spending quality time with good friends. i always enjoy that.
4. family lunches at souper salad. while Bruce & I would never pick that place, our family seems to love it. we eat there to be with them. to laugh with the siblings, to catch up with our parents, to share gold fish, and to be the cool aunt who takes the kids outside to jump in the rocks.
OTHER FAVORITES:
– watching the Olympics up to the closing ceremony
– working on fun new projects at work
– Jimmy Fallon
– time with out Bible Study
YOU MAY HAVE MISSED:
social media musts for a growing blog
denim + denim
mercy ink
40 days with Jesus + a giveaway
top 10 things to do at Disney World
GOOD READS:
on changing dreams :: a beautiful mess
5 things to create a thankful future self :: lost in travels
creating vs. curating :: lush to blush
worthy of love print