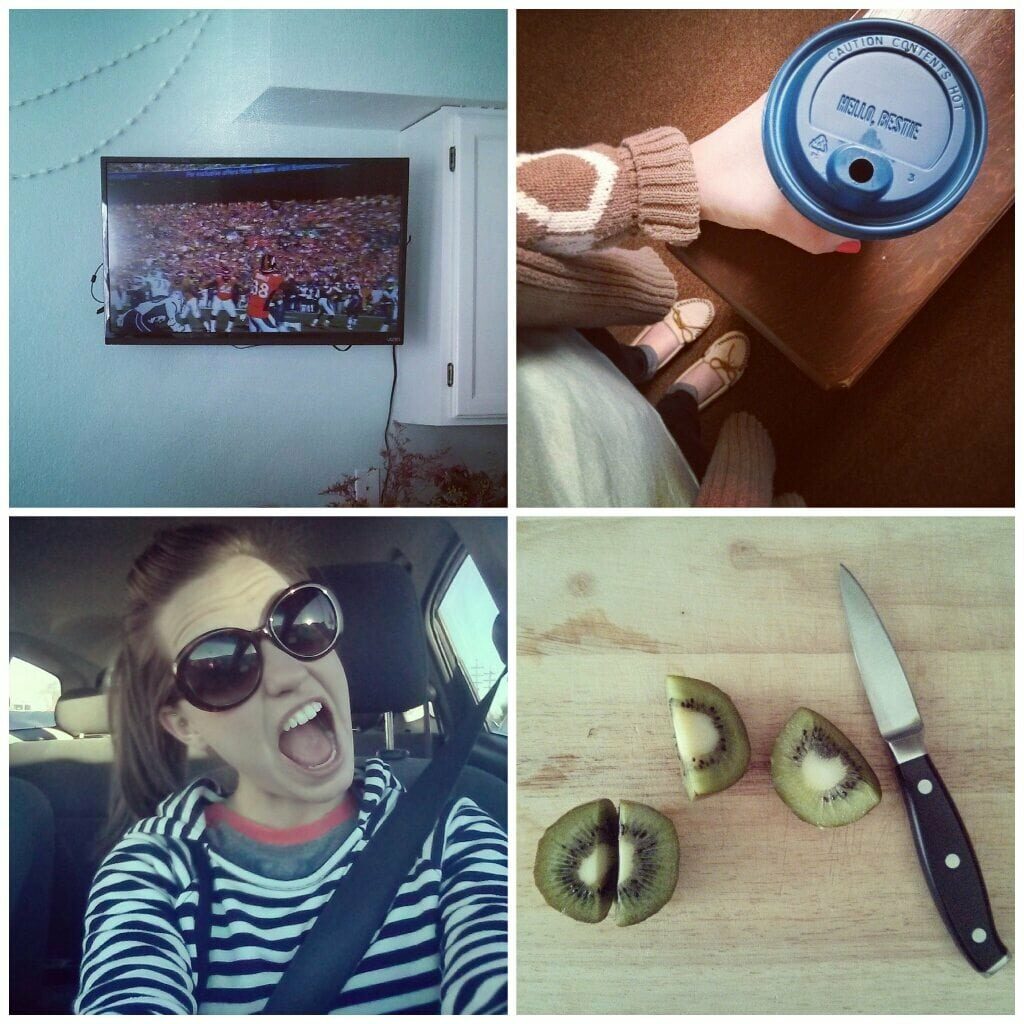 SNAPSHOTS:
#1 and the Broncos are going to the Superbowl!! all faces are happy here!! Bruce & i will be sitting in a sports bar in Florida watching the game. like the ESPN club in Downtown Disney – think we could be VIP if we show our Colorado licences?
#2 dutch brothers: i'll be honest with you, my before and after coffee me is pretty obvious. everyone (including my boss) knows when i have had my coffee in the morning and when i have not. he also knows that i need coffee to get work done the way he wants it to be. so he buys me dutch bros with the company card. #hellobestie – yes! i agree little cup.
#3 Friday face: while we are being honest, my Disney World vacation (10 days!!!) is making it hard for me to focus/ be productive/ want to go to work! this girl had a bad case of "ready for the weekend!"
#4 kiwi: i have a weird relationship with this fruit. i love it so much but i am always weirded out by the fur… anyways, thankful for fun little "farmers market" stands in my grocery store!
OTHER FAVORITES:
– BRONCOS win!!! (i am so excited)
– birthday celebrations with friends
– girls night MYOP (make your own pizza) and all the non-preggers get to drink wine!
– Bible Study. always quality
– devotions with my husband in Panera
YOU MAY HAVE MISSED:
these are my confessions
Valentine's day gift idea + a giveaway : still time to enter!
how to make them stay >> top post of the week!
the art of frozen
t.swift themed birthday giveaway: still time to enter!
GOOD READS:
best books of 2013: tickled yellow
5 questions to ask before posting to social media: relevant mag
humility: a God fashioned life
our words: annapolis and company