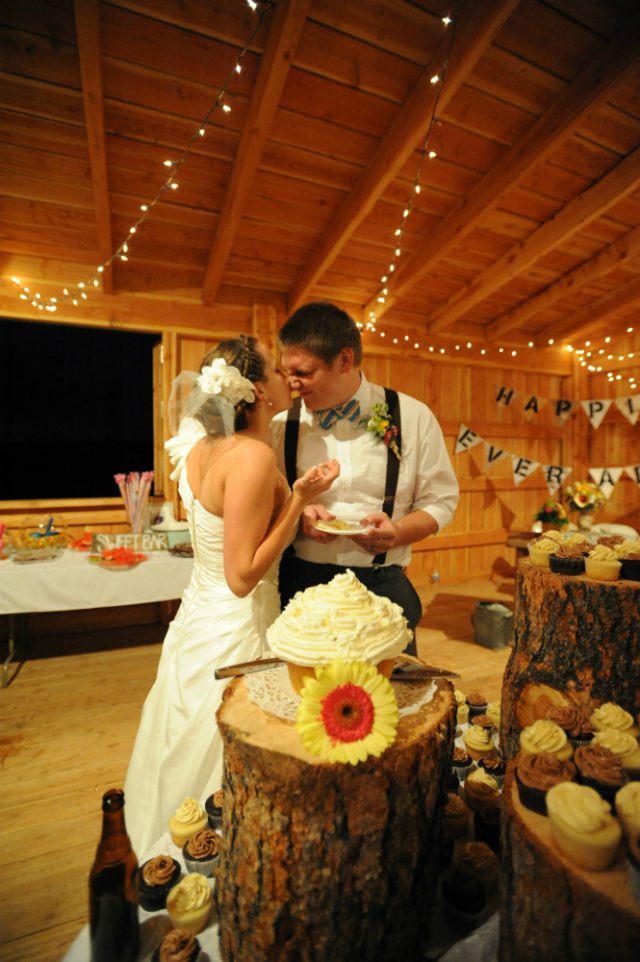 When we sat down to plan our wedding we knew that we did not want to limit guests. We both have huge families and huge friend groups. People are our passion and we knew that with a limited budget we would have to adjust something.
We decided on a night wedding. It was so great because we could get away with not having a meal and only serving dessert and drinks. It turned out to be a blast. I had several friends make buckets of puppy chow (because hello, puppy chow it the best) and they were the first things to go. My sister in law also offered to make all the cupcakes for our wedding. Neither of Bruce & I are cake people, so it worked out so well.
And let's be honest, they looked so cute! I was able to save so much money and still have great snacks as well as some delish homemade brews. To drink we had a coffee bar, lemonade, and water AND we had bottled coke, bottled root beer, and bottled homebrew. That is right!! We brewed our own beer for our wedding. We even went all out by making three types so that everyone could have one they liked!