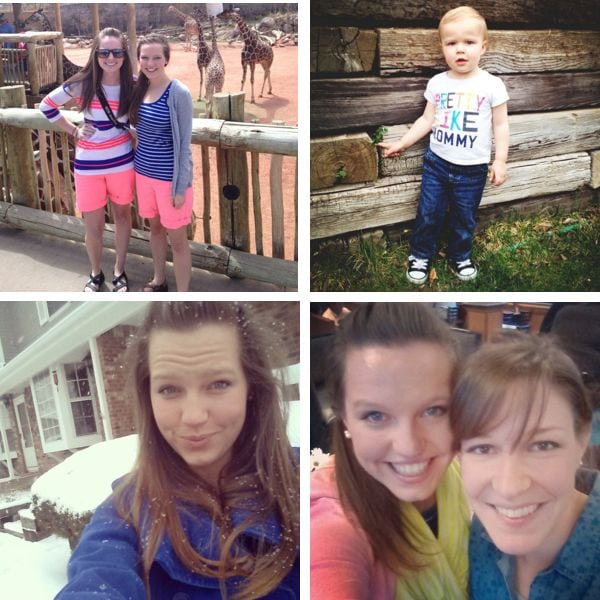 FAVORITE MOMENTS:
– waking up to snow on my car three of the seven days this week
– shorts weather the other days
– long weekend visits from the bestie
– sweet time with my college friend leiah
– hugs & kisses from Elise, my niece, the little model
– matching GAP shorts (we are walking GAP models!)
– Harry Potter games & movie nights
– fro yo and videos that make us laugh so hard we grow abs
FAVORITE STARBUCKS DRINK(S):
– americano (classic)
– chai with soy
– gingerbread, pumpkin, or other spiced lattes
THREE FACTS ABOUT THIS GIRL:
(that you probably already know)
1. i am a huge extrovert and come to life when i get to spend quality time with my friends. so many laughs, memories, conversations were had this weekend #blessed.
2. i love sauerkraut. i'll eat it out of the jar!
3. totally into mint and coral these days. i cannot get enough of these colors. if you are getting married and are still debating colors i suggest these two. they are magical!
and that is that. i took today off work to spend some more time with meg while she is here. i also get to hang out with jessiann and katlyn. this will be a good day – and i have got to run!


how was your week? what was your favorite moment?