so i was inspired to do a throwback thursday post in honor of prom season and general highschoolness. be warned. you may encounter awkward faces, crappy pictures (and the lack there of some years all together), too much make-up, and random other embarrassing moments.
believe it or not life before facebook and camera phones was hard people! i spent way too long digging for these pictures and there is no way to make these pictures look better 😉
let's start with the most recent. i think by our senior year we were figuring out how to dress up without looking like crazies. as silly as we looked, i was so blessed to have great friends through out high school. we did everything together and really tried to keep each other sane. i have beautiful memories with these kids… not before i start reminiscing on you, here we go. prom style: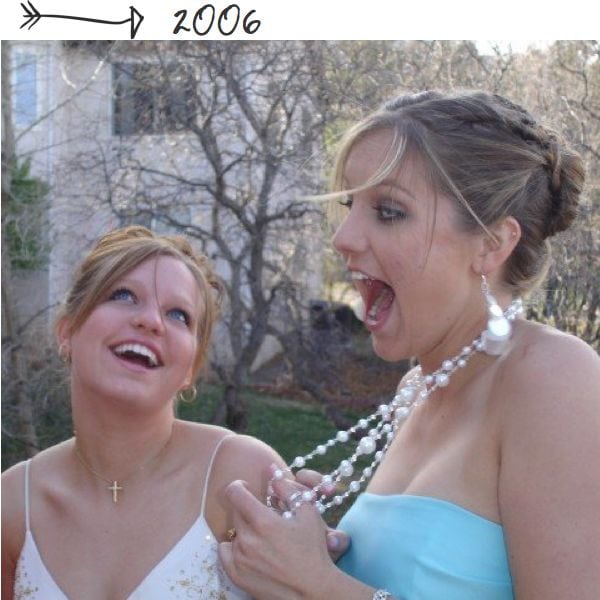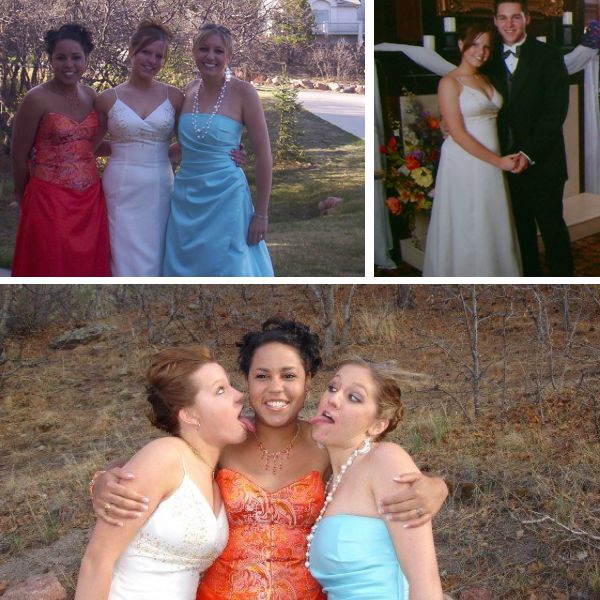 2006
senior year. and the year filled with drama. long story short, i was still in love with my ex boyfriend and he wanted to ask me to prom. but one of my best friends (who liked me at the time and didn't like my ex) wanted to ask me to prom. i had a freak out where i turned down my friend and then i turned down my ex. i just went with the girls to my prom. that boy up there is a friend who asked me to his prom. so i went to two proms that year. but it was so dramatic. man, high school!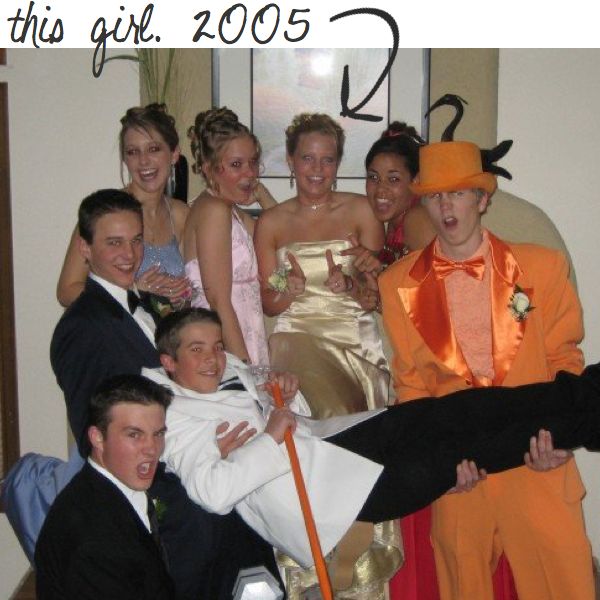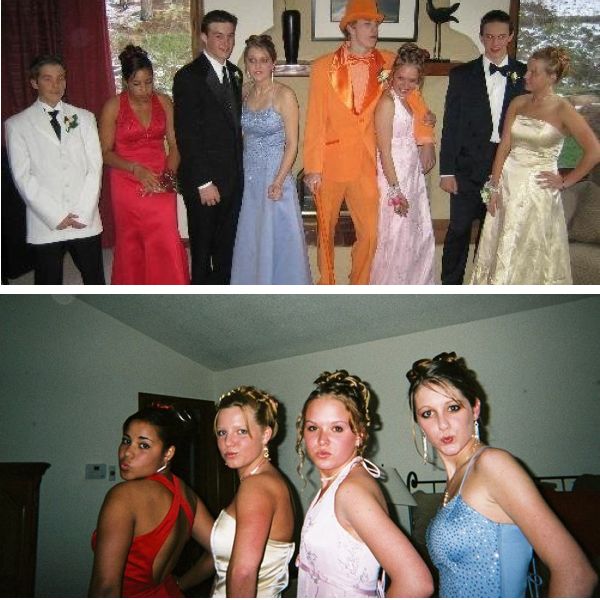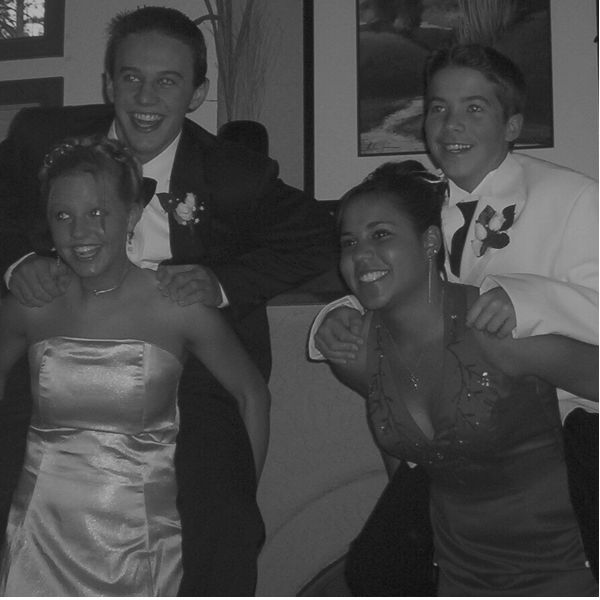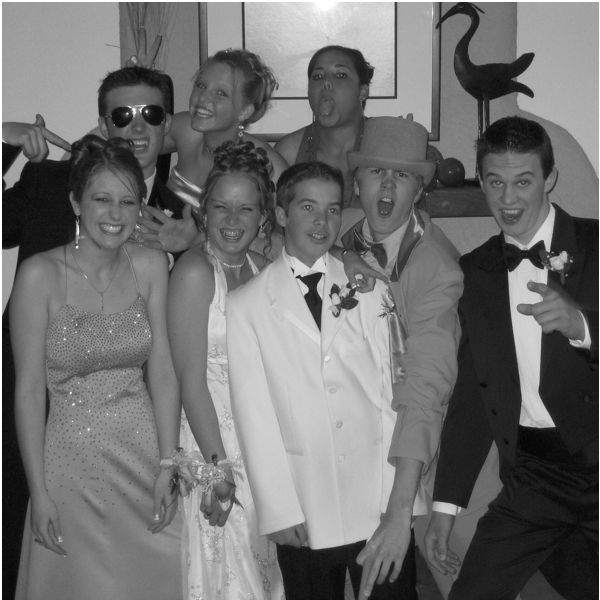 2005
remember that story of how i ran over my ex? yeah. this was when we were dating. this was my favorite prom hands down. this group of kids was the best. i mean look at us! lol. and look at that charlies angel pose!! totally up there with the kissy face over the shoulder pic – am i right?!?!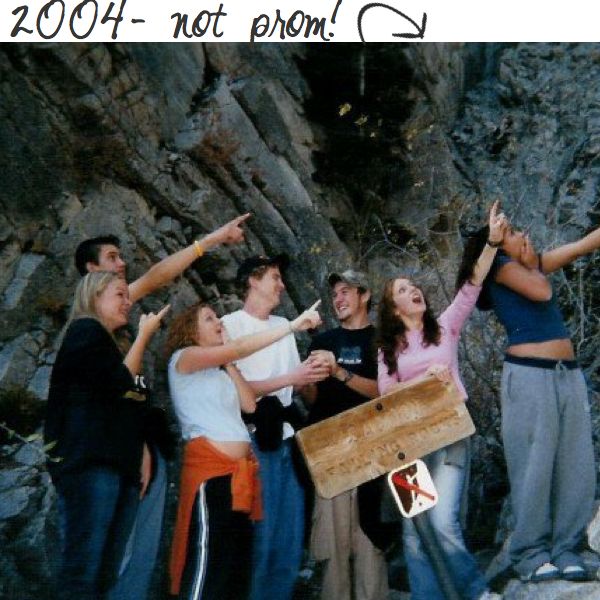 2004
you caught me. this isn't prom. this was a camping trip. when i had my perm (you can kinda tell…) i was dating that kid holding that boy's hand. oh dear 😉 now he is married to that pretty little lady to my left – they were featured in 2005. orange suit & pink dress. (yes i am the one with the orange sweatshirt around my waist! gasp) i guess this replaces the prom pic because we went together that year. i was only a sophomore but it is good to get in with the upperclassmen 😉 lol. we were all great freinds and we switched boyfriends and dates around but that's normal right?!?! lol.
and that's that. now you know my prom stories and a bit of my highschool life. it was a blessing but i am glad that i will never have to go back!
in honor of prom season – tell me your prom stories!!! i would love to hear!