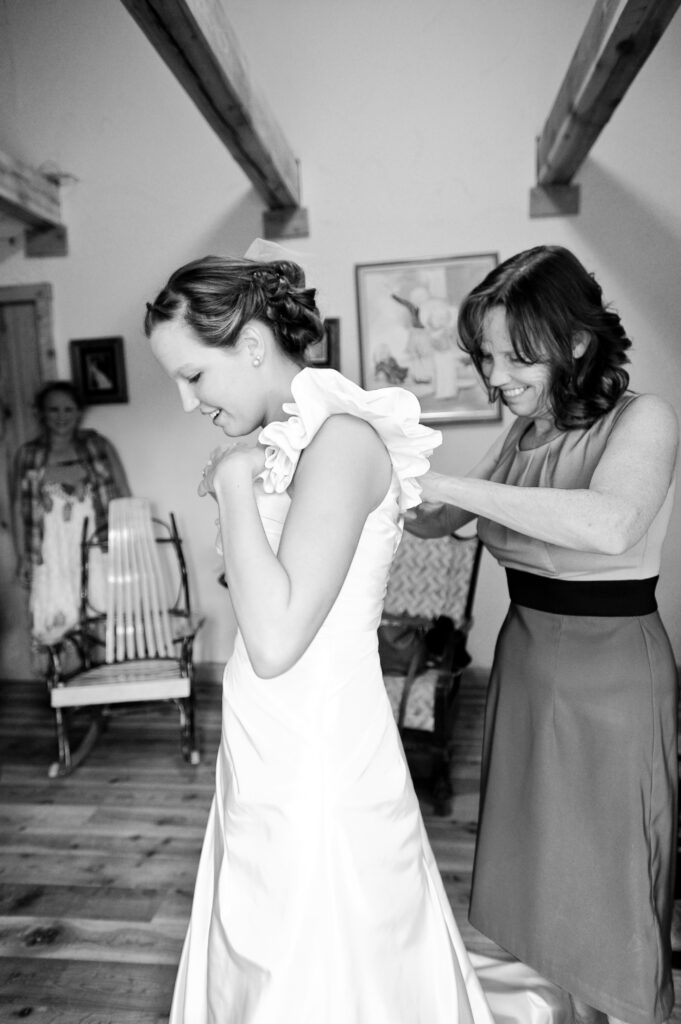 One of my wedding goals was to keep calm & enjoy every moment. Our wedding was a night wedding and didn't start until 6:30 pm – which left plenty of time for making things a little too hectic 😉 to minimize freaking out, I planned the day to be not too packed but still filled with activity and a lot of time with the ones I love!
We started out slowly with breakfast with the bridesmaids, made sure for sweet time with Jesus, went to my hair appointment, drove to the mountain venue, lunch time in the cabin, and put on dresses & make up & prayed.
Next the mister and I had our first look, we took millions of pictures with some of our favorite people, and then it was time for the wedding!!
But I know you really only want to look at the pictures so here you go 😉