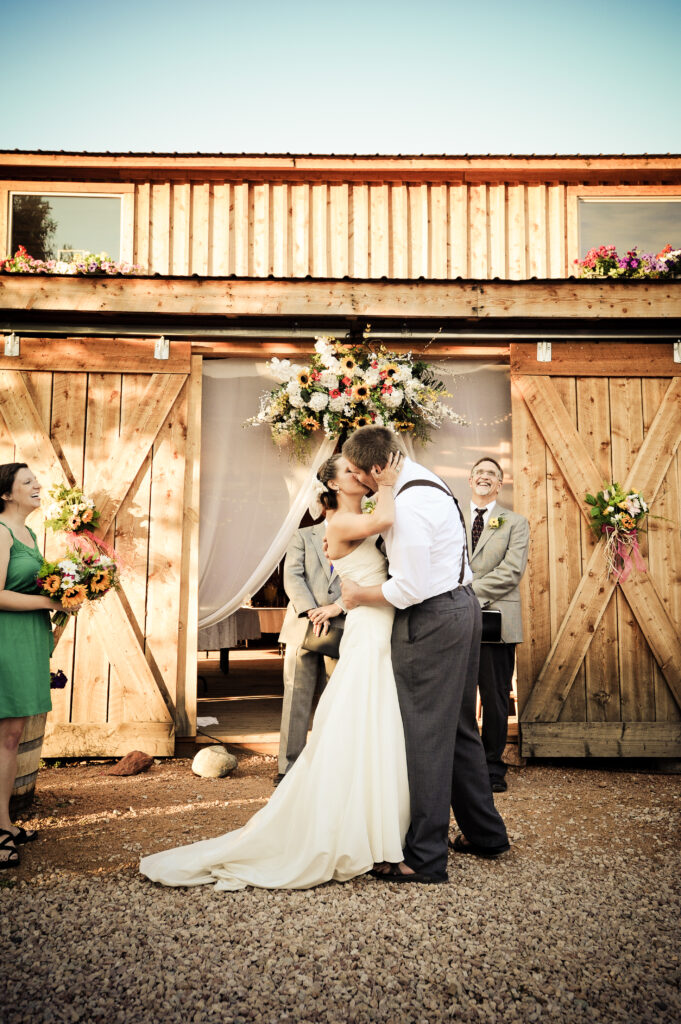 UPDATE: If you are coming here for information about Casey's Barn, I don't have much! Sorry! We got married in 2012 and I know they have changed a lot how they do weddings. I would reach out directly to them to see what they still offer. Thanks & Congrats!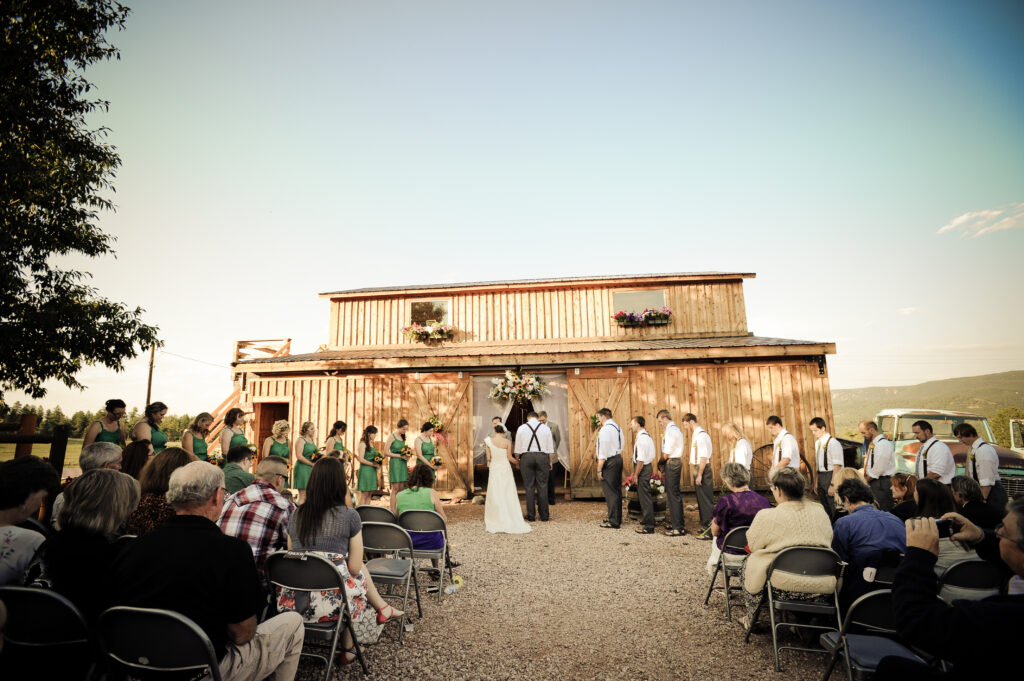 Bruce and I got married at a barn in perfect shabby chic fashion. The family who owns and operates it built it on their property for their daughter's wedding and now they rent it out for other weddings! We ended up here because it was beautiful and also unbelievably affordable. We were able to get two days as part of our rental – one for set up and one for the big day – which was a HUGE blessing! JUST SAYIN' – if anyone in the Colorado Springs area is getting married I HIGHLY recommend this place! 😉 We loved the whole Casey family who helped us plan for and enjoy our big day!
Before I knew I was going to marry Bruce, I knew I wanted to get married outside & by a barn. The indoor weddings never felt much like me – I am a Colorado girl, Chacos live on my feet and the mountains are my home. This was my dream venue and I was so blessed to find a place like this existed! One of my personal rules for future brides is to make sure your wedding feels like you. This was one of the things that felt like me.
For the ceremony we used the side of the barn as our "alter" because we were planning on having a large wedding. We used the provided benches and brought in chairs to cover the rest of the seating! We got those chairs from church! It is great having your soon-to-be father-in-law the pastor of a church! I can tell you the chairs were not the only thing we borrowed to put this event together!
Our Flowers were from Vikki Howard and photography by Stellar Propeller Photography.