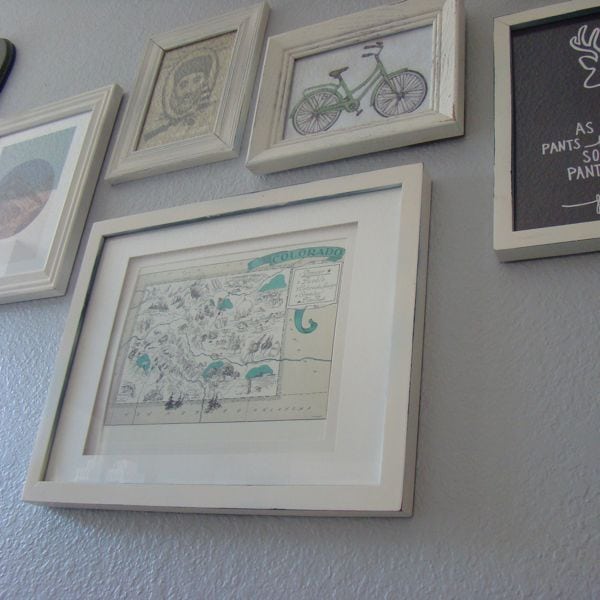 many of you already know much about my project new home and my DIY adventures as i try to make my house my home (insert phillip phillips song here) last week i showcased my DIY art wall. i am still in love with it and stare at it regularly.
TODAY i want to share with you my DIY for the frames (because many of you have been asking where i bought them) and i didn't buy them the way they are – i made them.
PAINTED ANTIQUE FRAMES:


WHAT YOU NEED:
frames
spray paint
sand paper
STEP BY STEP:
1. hunt though your junk for any frames: i found a couple ones that were scratched so i was no longer using them in my closet. SCORE. free to me. i love reusing old!
2. hit up the thrift stores: i looked for frames with interesting details and the cheapest prices. it does not matter what the frames look like (some of mine were SO ugly! i wish i took pre-painted pics!) you will be painting them all anyways. i spent less than five bucks all together.
3. buy spray paint: i usually hit up home depot because i love how it smells but you can buy paint anywhere. the color i used was antique white but you can pick any color to do this with!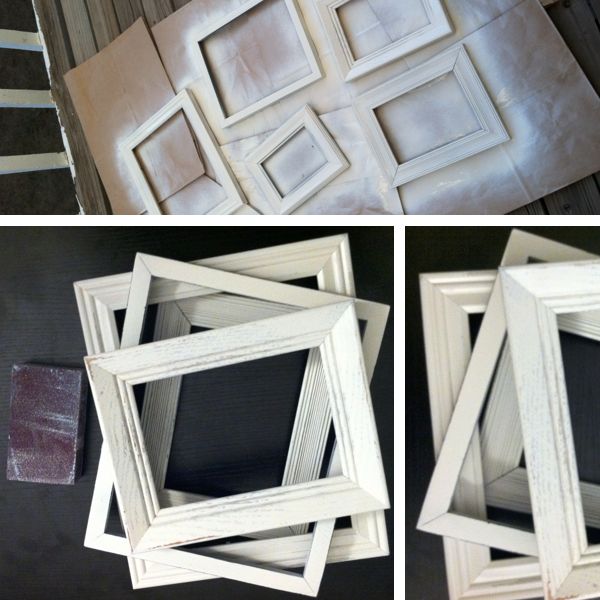 4. paint away: i always get paper bags at King Soopers so i use those to paint on! just make sure you have something to paint on so your deck or grass does not end up colored 🙂
5. use sand paper to rough up the edges: i focus on edges, corners, fun dents in the wood (like the dots below), and just over all. it does not need to be even on all sides – it is antique! just play around with it! if you sand too much off just re paint it and start over! there is NO messing up! (the best!)
6. put pictures in the frames & enjoy!!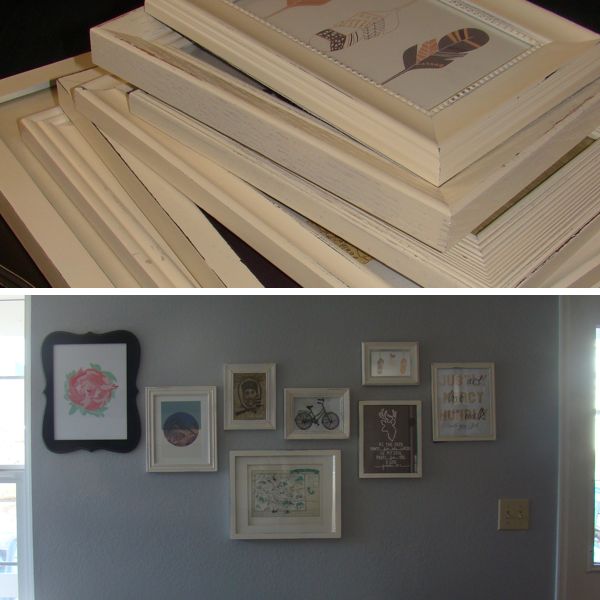 it is a cheap way to add new life. those are m favorite projects!
try it out and let me know what you think!!

PS: still sad about Downton… 😉 PPS: don't forget about the giveaway!!!