a couple weeks ago i shared my words for 2013 – daring & established. i also talked about how PROJECT NEW HOME was going to help me with fulfilling both these words… i am daring to establish myself. ah.
i can get overwhelmed at times (my husband can attest to that) so i made a plan to go through our new house ONE room at a time. once i FINISH that room, i can move onto the next! it also gives me time to wait for my monthly allowance!
i just took down decorations and chose to not fill in the empty spaces so that i could start PROJECT NEW HOME. here is my lackluster living room: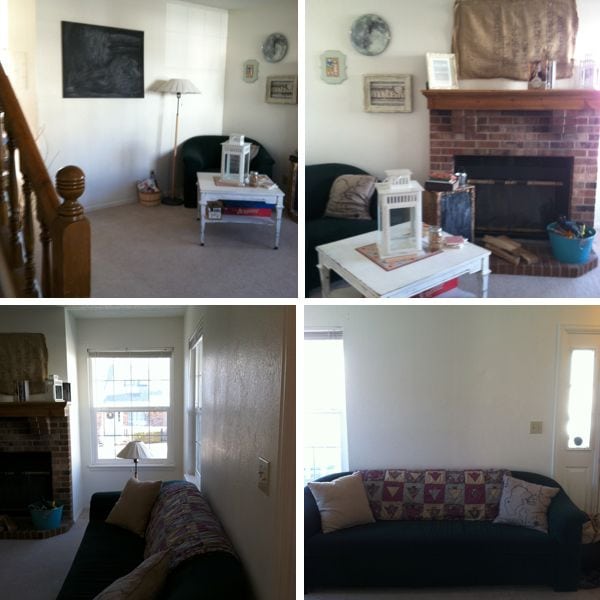 BOX ONE: awkward corner chair needs a friend to sit with at that coffee table. green?! man, you cannot beat free so i'll have to work around it. white wall? a lot of nothing. i think something like chevron or strips would be fun to do. it would make for a great accent wall.
BOX TWO: love my fireplace but really need to make it shine. a place for the wood, fireplace tools, and a fun mantel display. i like the burlap coffee bag – but i might have to go and so do the white walls.
BOX THREE: that back corner is an odd little place. thinking about just building or buying an ottoman to put back there to make a little reading nook. curtains in the window are also a must.
BOX FOUR: new blanket (love that it is from bruce's childhood but we can put it in our movie room). and that big space of a wall, i am thinking art wall!
first step… paint.
looks like date day will be spent at Home Depot!

do you have any ideas for this room? i always love suggestions!