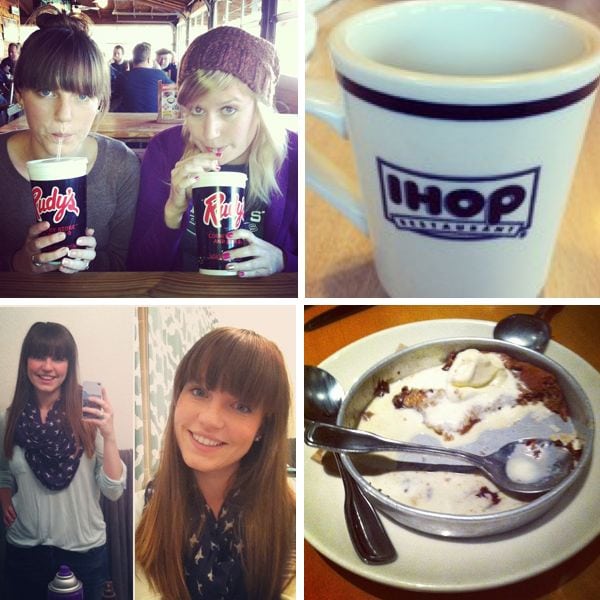 one week in and 2013 is off to a good start!
celebratory Rudy's lunch before my dear friend went back to grad school, hot date with my man at ihop (and home depot!), cece or zooey debate, and birthday pazookies for my dear friends birthday. it would have been perfect if i didn't have this silly cold — but don't worry about me, dayquil and cookie dough seem to do the trick! 
BLOG OF THE WEEK:
tickled yellow. heather is the cutest and i love that i just found her blog. worth looking into for sure! i love the witty way she writes!